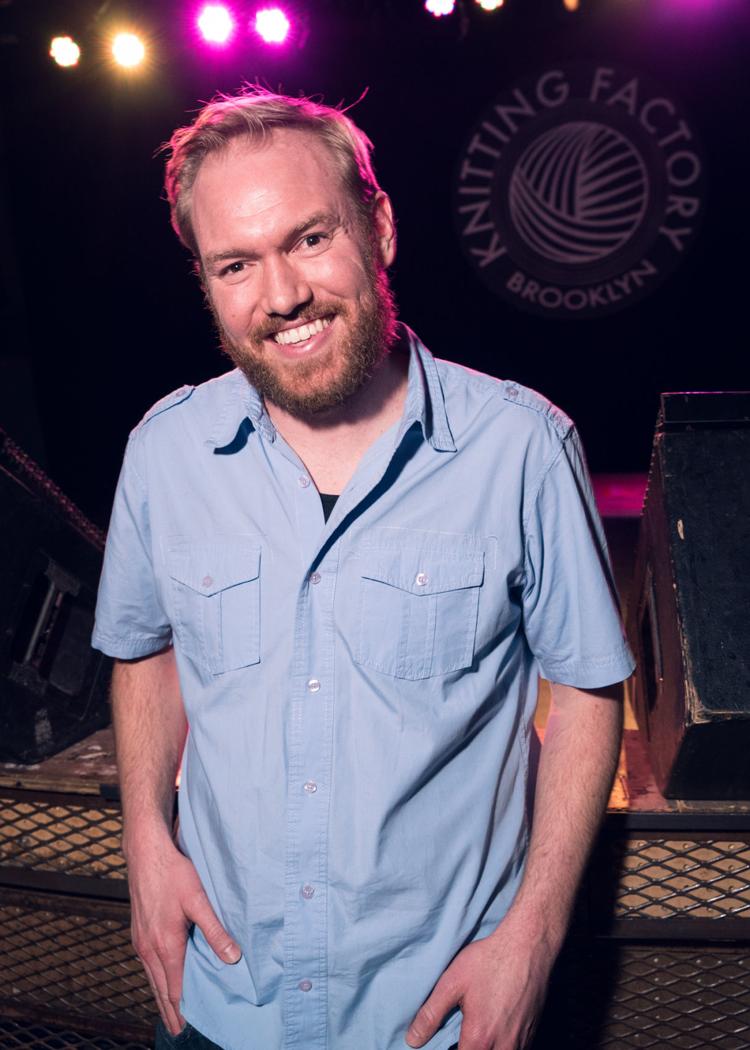 It's no small feat to successfully mock the term "sexual predator." And yet, that's the first thing Brooklyn-via-Chicago stand-up Kenny DeForest does on his 2017 debut album B.A.D. Dreams.
"I think 'sexual predator' is too cool of a word for what it describes," he deadpans. "I feel like we're letting those guys off the hook a little bit. I don't know. Because it feels like a cool nickname more than an indictment. Like, if you came up to me at a party and I didn't know what that meant, and you were like, 'Hey, Kenny, I heard you were a sexual predator,' I'd be like, 'You're g#!ddamn right I'm a sexual predator. Who've you been talking to? You should honestly probably put me on a list somewhere, let people know to steer clear.'"
It works for a couple reasons. DeForest's conversational delivery — genially sarcastic and approachably dude-ish — is a big one, allowing the joke to feel more like some genuinely random thought than a contrived attempt at baiting controversy. It also works because his precision belies his relaxed aesthetic: He zeroes in on an example of how words can, hilariously and tragically, mean very different things in different contexts, skilfully avoiding any mockery of sexual assault or apology for its perpetrators.
DeForest's comedy explores hot-button issues in a way that, more often than not, makes people seem stupid and clumsy rather than evil. And he never lets himself off the hook. He makes it clear that he's just as stupid and clumsy as the rest of us.
"I don't like hurting people's feelings," he tells Free Times. "I've always tried to not do that. If I 'own somebody,' quote-unquote, I don't necessarily feel great afterwards. I'm not like, 'Yeah! I got 'em!' That's just not my nature. But I also never want to put myself above all this stuff. I am a deeply flawed person just like everybody else."
"Some of my material comes from me almost yelling at myself sometimes," the comedian adds. "Maybe a news story comes out and my first reaction is defensive, and then I read a little more, and my defensiveness comes down. I learn from the situation and I go, 'Oh man, that's embarrassing that my first reaction was that. I bet a lot of people's first reaction is that.'"
Still, his commentary is fueled by very real frustrations. He first tried his hand at comedy while enrolled at Drury University in Missouri, but when he graduated in 2008 with degrees in economics and finance, he found himself frustrated by a financial downturn that left him not just unable to work, but furious at a financial system that could be so greedily and callously manipulated. He moved to Chicago to give comedy a chance, striving to "keep it real."
"I think the nature and tone of the conversation surrounding some of these issues upsets me," DeForest says. "On one side you have people that are maybe a little too afraid to keep it real because they're very afraid of looking bad in some sort of way, and on the other side you have people that have no interest in solving these issues and just want to preserve the status quo and are basically calling everybody that has the audacity to complain about these things cowards or soft or whatever."
DeForest's outlook allows him to take on divisive issues in a way that might actually get people on both sides to listen.
His April set on The Late Late Show with James Corden, his second late-night TV appearance, is an extended rumination on toxic masculinity.
"Basically, the belief of toxic masculinity is that as a man, you should never do anything that might be perceived as gay," he explains. "And things that might be percieved as gay include, uh, trying. That's why Queer Eye is such a great show, it's just gay men teaching straight men it's OK to try. ... Just gay men being like, 'Yeah, no, you can actually just get a haircut whenever you need it. It's a good thing to do. You can buy clothes that fit, that's fine."
"I didn't even notice how much it affected my own life until I started living with a woman for the first time," he continues, describing how she showed he and his roommates that making a show of living in squalor wasn't impressing anybody, that it was OK to do things like taking the "corner trash," putting it in a bag, and turning it into "outside trash."
"There's plenty of division in the country, man," DeForest offers to Free Times. "I think it'd be pretty obvious if you watched my comedy that I am in the left of the political spectrum, but I also grew up in the Ozarks in Southwest Missouri, and I do have some conservative sensibilities, and I have conservataive friends and family. So I really try to stay respectful of people and talk about ideas rather than people. I want to alienate as few people as possible." 
---
What: Kenny DeForest
Where: Curiosity Coffee Bar, 2327 Main St.
When: Saturday, Sept. 7, 8 p.m.
With: Wayne Cousins, Ryan Pichoff, John Gibson
Price: $10 ($7 advance)
More: 803-357-2889, curiositycoffeebar.com