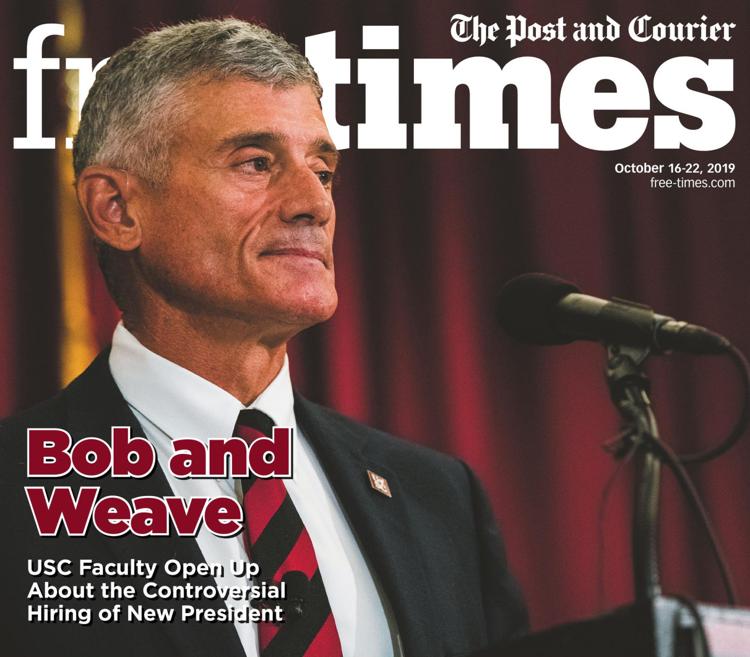 In reaction to your recent article on [University of South Carolina President Bob] Caslen ["USC Faculty Open Up About the Controversial Hiring of New President," Oct. 16], I need to write that your reporter only interviewed faculty who have been vocal about their opposition to President Caslen and his selection by the Board of Trustees. They are loud, but they do not reflect all faculty. The report thus misses representation from across the faculty, myself included, who have been more favorable about President Caslen, even though some of us, myself again included, initially favored another candidate.
At least some of the faculty were never opposed to President Caslen because he has a distinguished military record, which I know is at least one (unstated) reason why some of the more hostile faculty have opposed him. It is not true, as they now say, that the matter was only about the process, because, even before the Board moved to select Caslen as the next UofSC President, the Faculty Senate moved to pass a vote of no-confidence against Caslen.
[Online copy corrected.]
Other forces, even from among some who work in the president's office, also sought to undermine the candidacy of Caslen before he even had set foot on our campus. And they managed to rally some students by misinforming them of unknown dangers that would supposedly lay ahead. It is simply disingenuous now to invoke other criteria.
Political leanings of these faculty aside, I submit that intellectual deficiencies account for most of their attitude. The continued ramblings of those who now speak out against all kinds of supposed issues when they have every opportunity to move on constructively is likewise just another sign of the hyper-activist times in which public exposure is celebrated irrespective of merit. Alas, despite their threats to the contrary, I doubt it any of them will leave us any time soon. They would have to be accomplished enough to merit a faculty position at another university. There is very little indication such ambitions are realistic for any of them who now are ranting so loudly in their position to President Caslen.
Mathieu Deflem
Professor of Sociology, University of South Carolina