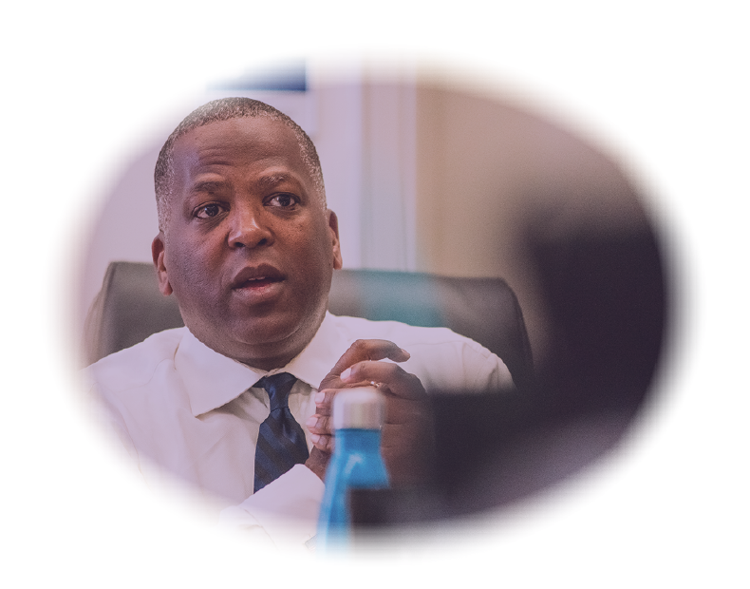 Views expressed are those of our readers, not us. Need to get something off your chest? Leave a message with your rant or rave at 765-0707 ext. 126 or email RANTandRAVE@free-times.com. Submissions will be edited for length and spelling but not grammar. Please limit emailed submissions to 100 words.
My friend likes drag racing on Gervais Street.
I'm a big fan of Free Times and especially Rant and Rave. I'm always surprised when somebody shows their ignorance with some of the crazy things they say.
Hi. Take the time to write down the word "computer." And then next to that start a numerical scale. A=6. B=12. C=18. E=30. Continue until the end of the alphabet. When you total it up, the total number for the word "computer" is 666. The same as the Mark of the Beast. Think about it.
[In reference to City Watch, May 23] I don't know what Trumpian name that City Watch scribe would be given. Would it be Silly Kevin Fisher or Stupid Kevin Fisher? He needs to stick to writing about his lost pets and not politics. His comment on Tom Steyer and Donald Trump was hilarious. "Trump is a billionaire, so is Steyer." Yeah, but Steyer actually worked for his, while Trump inherited his wealth and managed to keep from squandering it by cheating vendors and contractors.
The rant for all drivers out there (May 30): Yes! Finally someone agrees. Where the hell are the thank-you waves? They just keep on going like you didn't do them a favor. I could've let your ass stay there waiting like everyone else did.
The movie This is Spinal Tap actually has a song that is about South Congaree. It's called "Hell Hole."
The last four times I went to Zaxby's, they forgot to give me my coleslaw. Would you please give me my coleslaw?
This past Memorial Day my girlfriend and the kids (ages 11 and 2 1/2) and I visited Finlay Park during the afternoon. The whole park was overrun with the homeless. There were people fighting and screaming and cussing. The family and I left after five minutes. We didn't feel safe on Memorial Day during daylight at Columbia's "crown jewel."
To the person who wrote that varmint hunters should be hunted because they don't eat what they kill. (Rant and Rave, May 30) OK, here's a suggestion: Next time you kill a roach or a rat, you eat it!
To the developers and contractors doing the hotel project on Gervais Street: Finish it already. Messiest and longest construction site ever. The Law School across the street was completed faster.
To the unfortunate soul that desecrated/ruined the incredible mural in the alley at The Whig. Why? Please leave Cola if planning another horrible act.  
The reason why native Midlands people are stupid is because they are lazy. It doesn't take any effort to be lazy. It's like electricity, it takes the path of least resistance.
I wonder why John "Adolf Hitler" Bolton always looks so angry when he's on TV.
Today's young people are really weak and fragile. Instead of gun control, why don't we teach the kids to stop bullying each other and make friends with those who seem to need a friend?
What job would you leave your current job for? I would leave my job if I could be the Oscar Meyer Wienermobile driver.
This is the High Guy back with another random thought of the day. When I drive I have to avoid so many potholes it makes it look like I'm driving while high. Which I usually am. But still, the potholes. This has been the High Guy with another random thought of the day.
It's my understanding that the shopping chain Publix has summa cum laude all over their face.
When it comes to the South Carolina highway department, you can ignore the 25 mph speed limits and the flashing lights, because you are special.
Well, it seems like the COs are out of order. When you are a corrections officer, you're usually a jock from high school or college. A punk ass with no ethics. Hey Orangeburg, it looks like an inside job. Even I can see it, and I'm BG, the Blind Guy.
Lexington County, so, how much is the procurement office going to get to procure the properties in Swansea for the grammar school?
Guess who I am, b#!ches.
The good ol' City of Columbia. The Capital City. Yeah, ka-ching, ka-ching, that's all I hear. The roads are all messed up, Mayor Benjamin. The businesses, you are trying to strangle them.
Round up all the non-pet cats and put them in a sanctuary they can't escape from where they can be supported by people who value them more than people. I'm allergic to cats. They kill the birds I feed and they harm and destroy my property. My neighbor has been allowed to grow a feral cat colony in West Columbia for years. How can this be?
[In reference to "Dick's Last Resort," May 23] I've got a solution for Dick Harpootlian in Five Points: Move, Dick.
I have to give a rant to Dick Harpootlian, the biggest douchebag in Columbia, appearing on the cover of Free Times. It's an insult to decent people. If he doesn't like Five Points, why the hell did he move there? He went to Clemson, I wish he'd get his tired ass back up there. He's so arrogant. I can't believe anyone would take anything he says seriously. He is trying to ruin all the business in Five Points. All those bars and restaurants bring in huge amounts of revenue to this state and city. I went to USC and partied in Five Points and it's been going on for years and years and years. If he doesn't like it he needs to move from Wales Garden. I have relatives who live up there. They've never complained about it.
Having an abortion is not a way to come up in life.
I hereby demand, and will do so efficiently tomorrow, that the IRS deliver Donald Trump's tax returns to the public.
Hallelujah. The United States Post Office soon is going to have scratch and sniff stamps.
I like Starbucks' new bathroom policy. I never go there to buy anything to eat or drink but I go there two or three times a day to use the restroom. Yeah.
Bi-Lo grocery store needs to change its name. Its prices are sky high.
I am so sick of people calling the things that happen in nature the results of "Mother Nature." There is no such thing as Mother Nature. In the beginning, God created the heavens and the earth.
The opioid epidemic is out of f!#king control. I lost three friends in the last month. These aren't junkies. These are men and women who had jobs, who were functional, who had kids, taking them to dance, soccer practice. These were normal people who lost their lives from opioids. We need to come together and come up with a solution. Telling 60-year-old men who have back pain that they can't have pain medication is not the right answer.
A big rant to the employee who humiliated and demoralized my friend for being transgender. I hope you get what's coming to you. Like run over by a bulldozer.
Yes, uh, blame the waitresses, blame the cooks. When you complain to a bartender you're totally screwed. You can't complain about anything.
To the person who complained about Alan Wilson saying "Attorneys General" in his campaign ad, that's how you say it, stupid. (Rant and Rave, May 23) Attorneys is plural, not general. You must be another fine product of the SC education system.
Why can't you trust atoms? They make up everything.