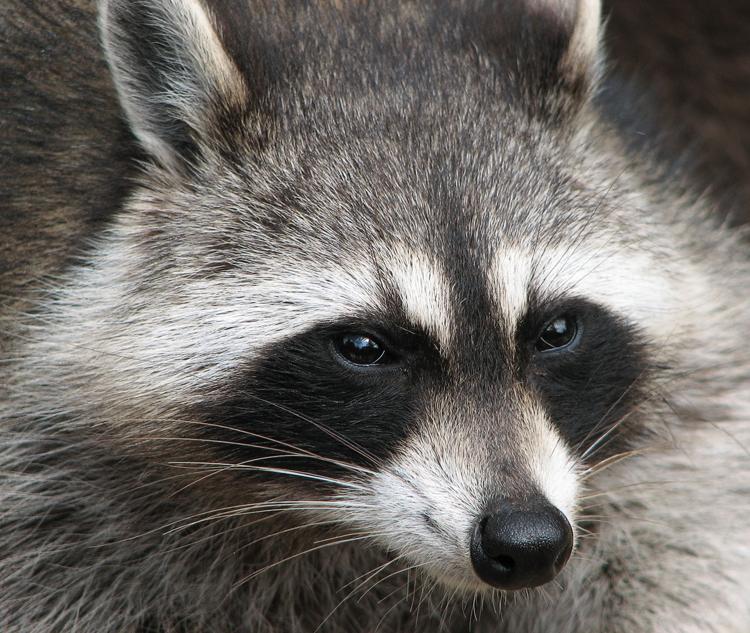 I like raccoons. They are tasty.
Does anybody out there know where I can get a Philly cheesesteak that comes close to the ones Pizza Man used to serve?
Rock for Recovery volunteers are showcasing rocking chairs, but they never offer to let you ride in them. Typical bait and switch.
If it's raining, let's have cauliflower for breakfast. 
This is a rave and rant for ETV for showing Slow Way Home, an amazing indictment of the decline of community in the U.S. versus Japan. You say you didn't know it was on? They showed it at 2 p.m. Saturday on ETV-3. I guess they couldn't give it a better time, or promote it, with all the cooking shows, propaganda and cartoons that they believe are in the public interest.
The world was a better place with you in it, Adam. We miss you.
Now that the weeds have been pulled at BullStreet development entrance with newly planted flowers and now that Finlay Park is a big splash with TripAdvisor ("park from Hell"), does Mayor Benjamin think we could go even bigger and put some clean-up crews onto the mess that is headed out of town, Elmwood Street into 126 that runs up to Riverbanks Zoo?  Maybe even limit Joe Wilson to just 100 campaign signs, as well.
Are Columbia's traffic-control cops the most clueless to be found in this hemisphere? For every game, run, walk or street festival they simply block off the traffic they don't want and leave that traffic — no matter how heavy — to fend for itself. I know the city and have been zig-zag diverted 20 blocks to finally find a path to get across it. Heaven help the out-of-towner. The recent debacle in Olympia after the football game was sadly typical: Divert people onto a street that 10 blocks and a half-hour drive later was itself blocked. Amateurs.
Why is all of Richland County closed but not the libraries? Melanie don't care about us.
When Coastal Carolina students go on spring vacation, where do they go? They're already at Myrtle Beach.
Once you know God, you have more than the world could ever offer.
I wish Chick-fil-A was open on Sunday. McDonald's employees are so rude.
I bleed USC garnet and black. I guess I have an infection.
There is no license tag on John McCain's hearse. It's a wonder these little rent-a-cops didn't run out there and stop it.
I love possums. They are delicious.
Thank you, Uber, for making it so easy to be a taxi driver. And thank you, City of Columbia, for making it so damn hard to be a taxi driver. Have a nice day.
In response to those with badges, y'all will make up a traffic violation that most of y'all don't even obey, like using a turn signal. Then you want to search a mother#!ker's car, with no probable cause. That's why you all are getting a taste of your own medicine all over the country. Hypocrites.
The laws are for everyone, but those with badges think they are above the law. You think Randy Scott just started with drugs and guns? Now that he no longer has a badge, they are turning on him.
You know, if the president is just a figurehead, then we surely are in trouble. Look at Trump: He has no figure, and just look at that head.
Good evening. This is a rave for my neighbor Jennifer, who loaned me her hand truck. This is a rant for the scoundrels who stole it out of my yard on B Avenue. Please return it, no questions asked. The police have been called.
The Bible says that what's loosed on earth will be loosed in Heaven, and that what's retained on earth will be retained in Heaven. John McCain didn't forgive Donald Trump. Wonder where John's at now.
So, what the hell is Trump so scared of in those 100,000 pages of information on Kavanaugh that he doesn't want them released to the American public? Even better question: What in the hell is in the 140,000 pages that only Congress can look at? Talk about Trump being scared of the American public.
[In reference to "City Nabs Lead Sponsor for Soon-to-Launch Bike Share Program," August 27] Hallelujah, hallelujah! Free bicycles! Mayor Benji, you are some kind of problem solver.
Is there any way to prevent these macho cop types from engaging in such unnecessary, potentially deadly high-speed chases? Just show them some film of high-speed pursuits and let them pleasure themselves to that, and quit endangering people just to get their rocks off.
Ah, South Congaree, South Carolina, where being bent is a four-letter word.
My impression of a Blimpie sub: It's a lot better than Subway.
Confucius says, "Be friendly to everyone. Those who deserve it the least need it the most."
A rant to Preach Jacobs. He's trying to follow in Al Sharpton's footsteps. Go get a job at MSNBC. I wish you luck. The sooner the better.
[In reference to Rant and Rave, Sept. 5] What the f#!k does a black dress or black suit have to do with the N-word? This is the kind of racial nonsense that Preach Jacobs' writing invites.
Hi, this is for Rant and Rave. Please don't tell me that you should be stopped by the police after you commit a crime, and be apprehended. That don't make no sense.
[In reference to Best Of Columbia, August 22] Yes, this is in response to your "Worst City or County Councilperson." Unfortunately, I must diametrically oppose your information concerning Councilman Norman Jackson. He's one of the best County Councilpersons. Always answers calls, always responds to constituent problems in the community. We will know shortly what a difference he made, when he is out of the position. You'll see he is wonderful.
What state is the singer Flo Rida from? Hmm.
The zoo wants to name two baby penguins. I say name them "Tux" and "Edo." Get it? Yeah.
One reason South Carolina did so good against Coastal Carolina is that the big linemen wanted the game to be over so they could go to Bojangles'.
South Carolina played the Georgia Bulldogs. Who let the dogs out?
Remember, a wise man never knows all. Only a fool knows everything.
I think whoever griped about the [turning pages sound, then line goes dead].
It was a poor decision to form that band.
This is a rave for Ronnie's Jewelers on 12th Street in West Columbia. His store is a place to take your old watches that are not battery powered to have repaired.
My son always gets his pizza with extra anchovies. Nobody else wants to eat it. He's happy.
You can choose your choice, but you can't choose your consequence.
When Finlay Park was first being created, I made suggestions as to how they should go about it. It was sound advice, but the designers lacked imagination. Here's the skinny version, City Council: Go visit the Japanese f#!king garden in San Antonio, and you will know what to do.
My teacher forgot my name. That's bad because I'm home schooled.
This is BG, the Blind Guy. So The New York Times has a Deep Throat in the White House. The last deep throat in the White House was Monica.
Preach, Kevin Fisher, preach!
I never thought I'd miss The Weasel, the High Guy, the Turtle and the Shameless Smoker. I was right.
Solar power? Yeah. What are [garbled sounds, hangs up].
If transgender people can have their own reality, why can't Donald Trump?
Corn Flakes says, "The simple are rarely pure, and never true."
I want to send a shoutout to the BP/Circle K on Sunset Boulevard in West Columbia for maintaining their gas prices while everyone else went way up because of the tropical storm in the Gulf.
Years ago Red Skelton had a character called Freddie the Freeloader. I think that ought to be the new mascot for the Democratic Party.
This is for the stupid, stupid girl in the gold Lexus SUV that almost ran over my infant daughter and I at the crosswalk of Sumter and Main Street. When a pedestrian is in the crosswalk and they have a walk symbol, it doesn't matter how super special you are, the pedestrian has the right-of-way. You didn't even brake and you looked at me like it was my fault for being in a crosswalk with a stroller.