Stolen Ride: Cops arrested a 42-year-old man after he allegedly stole a car from a restaurant on Sunset Boulevard. When the cops found the car that fit the description, the suspect got out and ran away. It took about an hour to find him hiding in a wooded area. It's cool that they made an arrest, but the story of an old thief turning into a man of the woods sounds like it would be a compelling NPR podcast.
The Operation: A 42-year-old man and his sister and cousin, and a Columbia inmate were all convicted for a drug operation that was a family affair. The ringleader used his family members to make deliveries of large quantities of cocaine as well as cook up the product to make crack. Authorities, through information gathered via phone taps and other forms of surveillance, also indicated someone else involved behind bars using contraband cell phones to help with the operation. All of these things call to mind an observation on The Wire: With all this effort to have an illegal operation, if you had the ability to run a business legally you could be on the Forbes list.
Joy Ride: Authorities got an alert about a stolen car in the Lexington area. When they pulled up on the suspected stolen vehicle, the driver sped away, eventually jumping out and running. He was caught soon after and turned out to be a 15-year-old boy. Getting arrested is the worst way to start your sophomore year.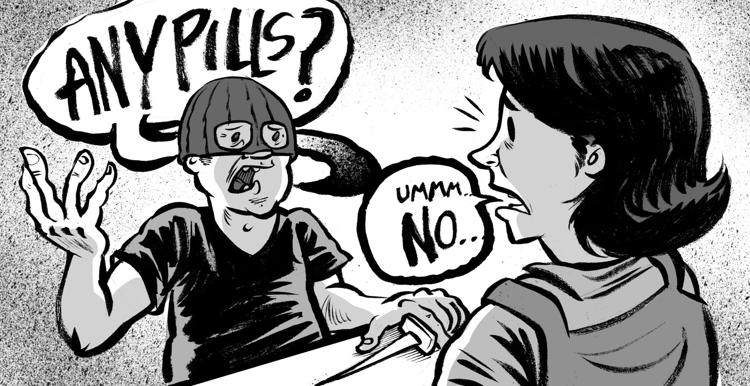 The Dude: A 63-year-old man in the Lancaster area was arrested for almost robbing a pharmacy. The suspect entered the business with a kitchen knife and demanded money and pills. When he was told that they didn't have either, the guy high-fived the employee and left the knife. He was nabbed shortly after. This is the type of lazy crime work done by someone who thinks they want to be a criminal but are too nonchalant to care.
Tip of the Week: If you're going to break into a home in the Lexington area, you may run the risk of the homeowner having a gun. Cops nabbed a 26-year-old man for attempting to steal a safe from a home out that way. The suspect reportedly entered the home with a shotgun, hit three people with the butt of the gun before attempting to take the safe but ended up getting shot by someone in the home. He was admitted to the hospital before being charged. There was also another man arrested for being the getaway driver.
Let us know what you think: Email editor@free-times.com.