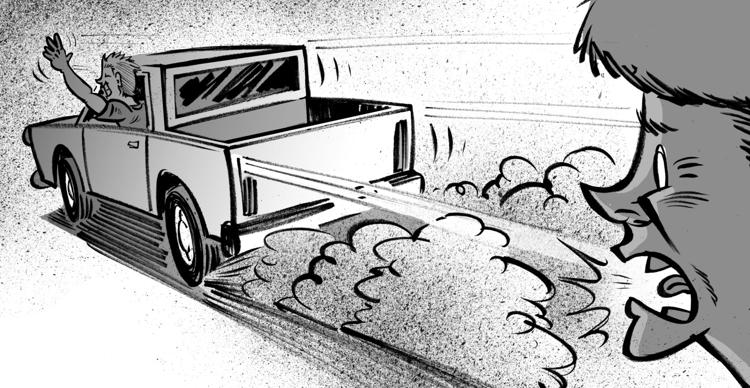 This information comes from local police reports. It does not mean anyone is guilty. This is not a court of law.
Dead Weight: A 48-year-old woman got nabbed by the cops after she was caught with an unreturned U-Haul truck in the North Columbia area. After the vehicle was going to be taken, the woman demanded to get back in the car. She was told that she couldn't go back in but refused to follow the commands. Eventually she was cuffed after not listening and decided to go limp while being taken to the patrol car.
The Chase: A patrolling officer saw a 19-year-old man with a pitcher of beer outside on Devine Street. When the cop began to question the guy, he ran away, with the incident ending with the suspect being tackled. It's never good when they have to chase you.
Watching Movies: Cops got a call to a home on Richland Street after a 34-year-old woman told the authorities that her home was broken into. The suspect reportedly got away with $350 in cash and a Fire Stick. How are you going to take someone's cash and also their ability to watch downloaded movies?
Get Out My House: Cops got a call to a home on West Beltline after a 53-year-old woman allegedly pulled a knife on houseguests after they refused to get the hell out. Honestly, there have been times when I've felt the same way. We've all had houseguests that have overstayed their welcome. This lady deserves a medal.
Tip of the Week: Automatic car starters. This is advice I would give to a victim after his Ford F-150 truck was stolen from a motel parking lot on Veterans Road after the owner left the keys in the car while warming it up before work. Also, shout out to any thief just waiting for someone to start a car and walk away because it's cold as a bucket of ice outside. On a related note: Nothing makes me feel more broke than riding in a friend's car that has those seat warmers. Nothing to do with the story, just wish I had them.