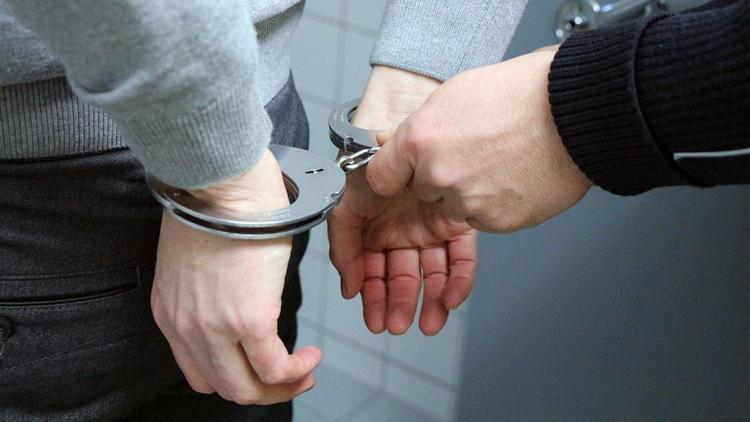 Editor's note: Huguley is a retired SLED agent and former FBI intelligence analyst, and the mayor of Arcadia Lakes.
Here's a modest proposal to help discourage public corruption in South Carolina: Do not allow public employees or officials to retain pension rights if convicted of a crime furthered by their position.
According to the website Governing, about 25 states have pension forfeiture laws. Unfortunately, in South Carolina persons convicted of corruption retire with their state pension, if otherwise eligible.
Eligibility for benefits should be conditioned on having upheld the public trust, something that should be regarded as sacred.
Public retirement accounts are funded with both the employee's money and the employer's money. But let's be clear. The retirement benefits of corrupt public employees should be considered what they are: ill-gotten gains. A pension should be limited to those who earn it honorably, as most clearly do. But for those tempted to abuse the position entrusted to them, changing the law to deny people benefits if they're found guilty of corruption will likely promote honesty.
Changes must be fair, though. Minor children of convicted public employees shouldn't suffer extreme financial hardship because of a dishonest parent. So, the children designated as beneficiaries of a convicted parent should be protected by allowing reduced benefits to them, provided the parent would have been eligible to retire. Close the retirement account upon conviction of the employee or as soon as his minor children are grown. If there are no minor children, return the employee's portion of contributions and close the account.
The denial of benefits must also avoid over-reach, and the law must be considered carefully to ensure constitutionality. Crimes committed outside the scope of public employment should never threaten retirement rights, and perhaps only felony offenses should count for forfeiture of benefits. Not all prosecutable misconduct merits loss of a pension. Minor misconduct should not become leverage for abusive managers to threaten subordinates who have decades of service.
Of the 25 states with pension forfeiture laws, most cover both employees and elected officials. A few states limit the law to elected officials, and two states apply laws only to legislators.
Section 8-1-115 of the SC Code of Laws offers a lien as a remedy in cases of embezzlement. But someone convicted of misconduct in office, or a similar offense where being a public employee is an element of the crime, should forfeit rights and benefits to retirement in the state retirement systems. Some crimes should automatically qualify. Perjury, election fraud, receiving a bribe in exchange for an official act, and embezzlement are examples of crimes against the public integrity.
Losing retirement benefits will discourage wrongdoing more than the oft-given probation sentence alone. More importantly, it denies would-be recipients that to which they are not entitled. Some disposed to sully the public trust will think carefully before misbehaving if their retirement is threatened.
Focus the law and prosecution on conduct where the employee was exploiting their position. It is exploitation of the public trust that offends. Make it clear benefits will be lost because of serious criminal conduct by public workers while respecting and appreciating public service. Target official wrongdoing, not the officials. Misconduct by the few corrupt employees unfairly taints the public service of all. We need people willing to work and serve for the common good more than ever.
South Carolina is too lenient in addressing corruption. Some former public employees, sometimes those who held elected office, display arrogance when held accountable for misconduct. Probationary sentences seemingly do not foster a sense of remorse, and current penalties are insufficient to discourage corruption. But those who do wrong might think twice with long-term financial consequence. Allowing public servants to retire following conviction for a crime against public integrity does nothing to disincentivize corruption. The message should be: Lose your integrity — lose your pension.
Let us know what you think: Email editor@free-times.com.