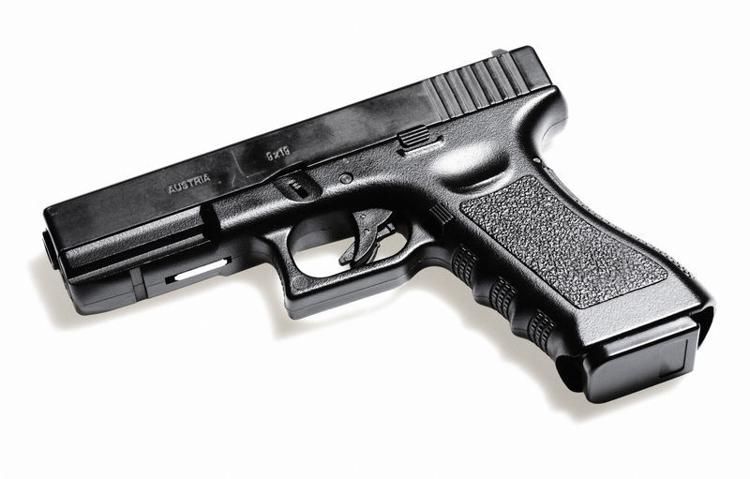 Should compassion come with an asterisk? Sort of like the asterisk Roger Maris had after he broke Babe Ruth's single season record of 61 home runs because he technically did it in more games than Ruth? (Hell, maybe Ruth should have an asterisk due to not playing any black or brown players during his career.) These thoughts ran through my head after the death of the young rapper XXXTentacion, gunned down in the daytime in Miami at age 20.
The news was broken by the most credible of sources, TMZ, where it initially announced that he was shot and found with "no pulse." Moments later the status was updated to "dead," but not after we saw footage of people with their cameras filming the rapper's demise, slumped over lifeless in a sports car.
I became nauseous. Something happened to me after I saw the footage, the same thing that happened to me after seeing the Facebook live video of Philando Castile dying after being shot by a cop, or the footage of Walter Scott's shooting: I felt something. Simple enough? So I thought.
I acknowledged on Facebook that the murder and the filming of it was sad, thinking I wasn't saying anything too profound. What happened next on my timeline and on Twitter was anything but a simple "Rest In Peace." People were celebrating his death and even questioning me as to why I felt the murder was tragic.
Let's unpack this a bit.
Full disclosure, I hadn't (and even now still haven't) heard any of XXXTentacion's music. I also didn't know much about his charges, but after reading them it was pretty awful s#!t. He was charged with beating his pregnant girlfriend, hitting her in the eyes, forcing her to put up a GoFundMe page to pay for surgery. Other stories involve incidents of abuse and use of a "barbecue pitchfork" (no, not the hipster online magazine). His rap sheet was pretty long, and full of really disgusting things.
But this column isn't about XXXTentacion's death. It's about us. The people and who we've become.
The murder of this young man exposed so many things about our culture. First, people filmed a dying man instead of calling authorities. The sight of it was appalling, raising questions about the integrity of the people who opted to film the dying rather than trying to help.
Then I remembered TMZ. The Ray Rice elevator incident in which the former NFL player punched his wife was not a story broken by ESPN or a credible sports network. It was TMZ, because they were among the only news sources that pays for information. They also broke the story of L.A. Clippers owner Donald Sterling saying a bunch of racist s#!t that got his team taken away from him.
We've been trained to think that if we see something tragic, there's a potential payday. If you're the one calling the cops, you're not the one filming it and possibly able to cash in on the footage. In that context, you can hardly blame the onlookers pulling out their iPhones to document it.
This proves my second concern, which is about the art of trolling. We've come to value hits and clicks more than anything else. Instagram likes are a currency, and what they buy beats me. Some people turn controversy into dollars, like rapper Tekashi 69, known to be a troll; he took a rival rapper's ex-girlfriend out shopping just to spite him. XXXTentacion even had an Instagram Live video taunting his so-called haters, advising them if they want him to stop, to "kill him" next time.
My timeline after XXXTentacion's death was littered with video of him dying, children snatched from their families at the border, and of course Instagram models. I became numb. I even fear that seeing children taken from their families and hearing stories about this "zero tolerance" will be in the news cycle so much that even these atrocities will be normalized.
And that's it. I don't condone XXXTentacion's transgressions. I have sympathy for his victims and I hope that me saying that his death was sad doesn't give any women who have dealt with abuse cause to think I don't hear them and won't stand for them.
What I am saying is that a young black man, at 20 years old, was murdered and that s#!t was on camera. It was filmed like a Worldstar video, and it's business as usual. I can't have murder as the new normal. I can't have atrocities easy to nurse. Maybe someone should run a campaign and have a red hat with a font saying, "Make America Feel Again." That's a sentiment I can get behind.
Preach Jacobs is a musician, artist and activist and founder of Cola-Con and indie label Sounds Familiar Records. You can hear his podcasts and read more work at FightThePower.co​.