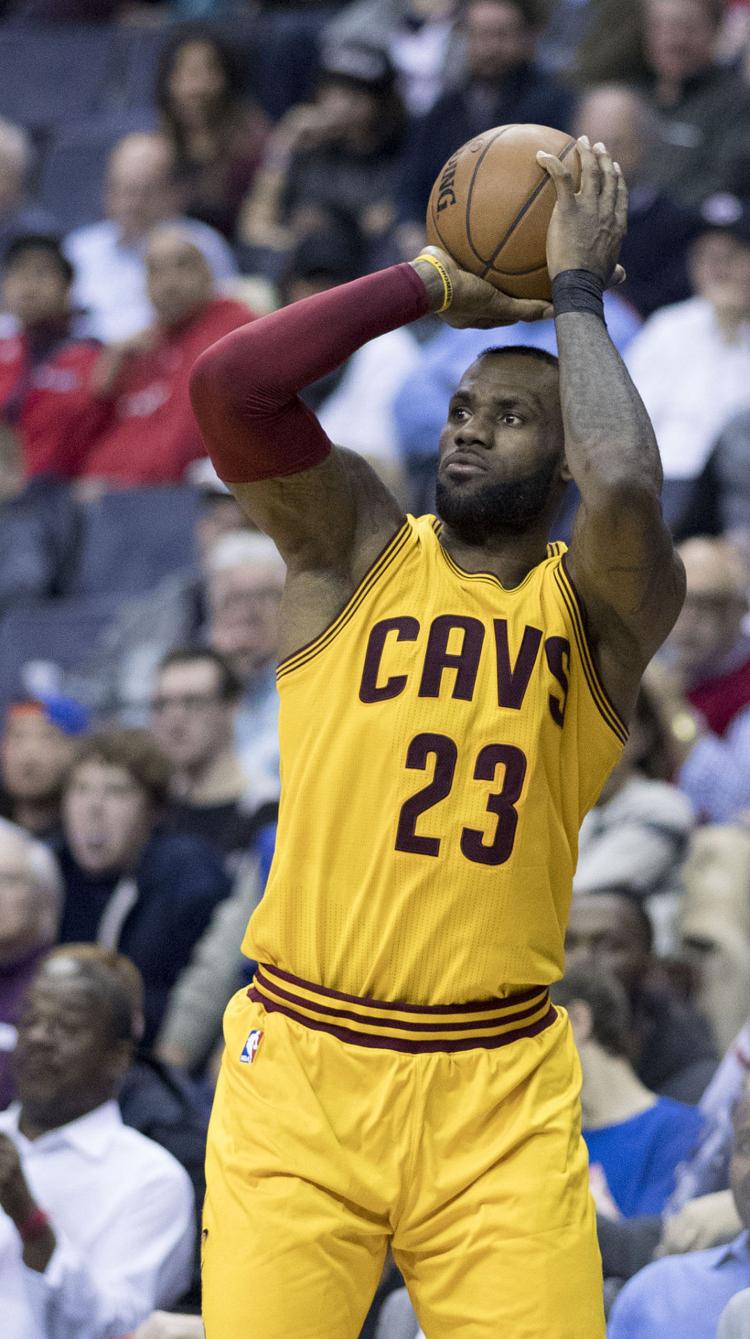 I'm not a betting man, but I would guarantee that at every black barbershop in the country, patrons and barbers have had the "GOAT" discussion.
For those that aren't hip to the slang, that means "Greatest of All Time," and for years I've been sick of hearing the debate over whether LeBron James or Michael Jordan is the best basketball player ever.
As I write this — ironically, wearing a pair of Jordans — my belief is that the argument can now be concluded, and LeBron has the edge.
In many sports circles, to suggest that LeBron is better is a laughable and in some instances a fisticuffs offense, but my criteria for the greatest has to go beyond the court or field, and honestly that's how it's always been.
Jackie Robinson ended his career with a .311 batting average, 137 homeruns and one World Series win, but you will be hard pressed to find another player I hold in higher regard in my personal record book than him. He was a great player, but as a person and in his community he surpassed that by leaps and bounds.
Muhammad Ali had five losses in his career, from Joe Frazier to a toothless Leon Spinks, but when he calls himself "the greatest" he means that s#!t, and we believe him.
If we apply the regular argument for GOAT status that we use for Jordan to boxing, then Floyd Mayweather would be the greatest fighter, having an undefeated record (along with Rocky Marciano, the boxer who beat the ass of Joe Louis, as was memorably mentioned in Coming to America).
Point being: Jordan was one in a line of transcendent players in the NBA. He made the game global, in a league in which, when he started, some playoff games were on tape delay. He is in many ways the greatest ball player I've seen.
But aside from his shoes, Jordan fought teammates (once punching Steve Kerr in the face), gambled excessively and opted to stay out of the conversation of political stances with his famous quote, "Republicans buy shoes too."
Now, this isn't an indictment of Jordan for not wanting to interfere with his earnings. More power to him. But in the past few years I've seen LeBron become his own man, and more importantly, stop chasing MJ's legacy.
Last week was the opening of LeBron's "I Promise School" in his hometown of Akron, Ohio, an elementary school for 240 at-risk third and fourth graders. The school provides free tuition, free uniforms, free bicycles and helmets, free transportation, free breakfast, lunch and snacks, food pantries for families, GED and job placement for parents, and free tuition for all kids who graduate high school to the University of Akron.
While being interviewed by Don Lemon on CNN over the weekend, James said he believed Trump was using sports to divide the country, saying, "I can't sit back and say nothing."
This of course got a Twitter response from Trump (who didn't @ the people he was insulting) claiming, "LeBron James was just interviewed by the dumbest man on television, Don Lemon. He made LeBron look smart, which isn't easy to do. I like Mike!"
Jordan, who has had a history of staying out of the way of anything that could interfere with the bottom line, made a statement through an agent: "I support LJ. He's doing an amazing job in the community." The response seemed kind of passive aggressive and incomplete, but here we are.
That was it, and that in a nutshell is the difference between LeBron and Jordan. Where Michael doesn't want to burn a bridge, LeBron hopes the fire from the burning bridge may light his way.
A Fox News anchor recently scolded LeBron for "talking politics," saying that he should just "shut up and dribble." White folks telling someone who's black to not speak their mind is always problematic. Let's look at Jerry Jones, owner of the Dallas Cowboys, threatening his players to a degree by saying "if you kneel, you ain't gonna be on the team." This is the same owner that's had players who abused women (Google Greg Hardy case), coke users and more — but speaking your mind against injustice is crossing the line.
Ultimately, players have the right to keep their mouths shut if they want, and I won't give any of them hell for choosing to do so. Just like I enjoy Joe Louis for being an amazing fighter but I will always hold Jack Johnson and Muhammad Ali in higher regards.
LeBron is aiming to be a better person than player, and he happens to be the greatest player on the planet now. That sounds like GOAT to me.
Preach Jacobs is a musician, artist and activist and founder of Cola-Con and indie label Sounds Familiar Records. You can hear his podcasts and read more work at FightThePower.co. His newest project, called The Negro League Podcast, is available on iTunes.