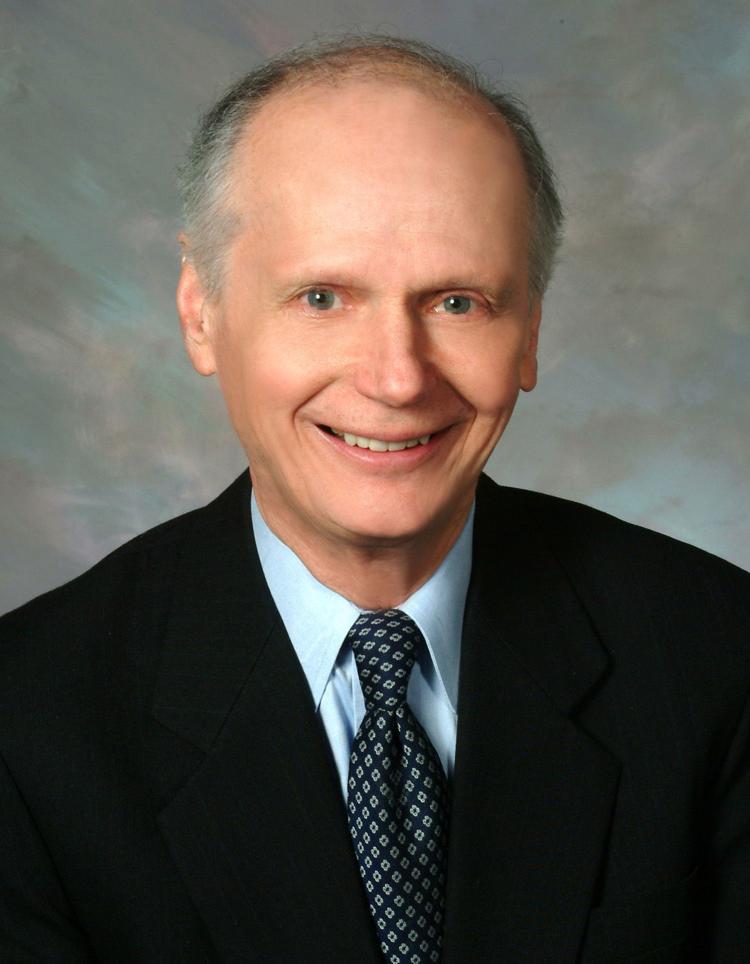 When former South Carolina Gov. Richard Riley gives speeches, he doesn't stick to the script.
During his two terms in office from 1979-1987, and later as Secretary of Education under the eight years of the Clinton administration, Gov. Riley was the constant re-writer. 
Typically, he would go through the draft of a speech with a fine-toothed comb – crossing out words and sentences, rewriting them, moving sections around, scribbling numerous additional thoughts in the margin.
"I write all over them," he said in a recent phone interview. "Mark up, add things to the end, put notes to them, make reference to certain people and that kind of thing. When you look back through them, it really gives you a good idea of how I was thinking out things."
Some 3,000 of these original heavily annotated speeches are the cornerstone of the University of South Carolina's Richard W. Riley Collection, which officially opens this Monday, Aug. 6.
President Bill Clinton, a long-time personal friend from the days when they were both governors, will be on hand for the event.  
The Richard W. Riley Collection, according to a USC press release, "is among the most comprehensive archives in the university's S.C. Political Collections, with documents and memorabilia that chronicle Riley's local, state and federal public service and work as a private citizen."
Riley also served in the S.C. House of Representatives from 1963 to 1966, and the S.C. Senate from 1967 to 1977.
The collection occupies 134 linear feet and contains some 100,000 documents, which also includes correspondence, pictures and videotape. Among the more unusual items is a pair of cowboy boots — a gift from former Texas Gov. Mark White that Riley promised to wear every day until the 1984 Educational Improvement Act was passed. 
The collection has been a work in progress for years, first under S.C. Political Collections director Herb Hartsook and then under his successor, Dorothy Walker.
Hartsook recalls one early trip to Riley's office in Greenville.
"We emptied a garage, closet and an attic and brought back 35 cartons."
Another trip took him to Washington, D.C., in 2001, during the waning days of the Clinton administration.
"I went up and picked up a rental truck, and I was literally one of the last people to leave his office," he recalls. "We drove back that cold January day from DC with a 24-foot truck loaded with his papers."
Walker says the collection thoroughly covers every aspect of Riley's career, of which education has always been a theme.
The collection "documents very well his involvement with education in a variety of different facets," she says. "The development of policy and, really, his wide interest in things educational as a part of public policy."
The collected papers "show an issue-oriented man who nonetheless came across as remarkably warm and kind, but really achieved things," Hartsook adds. "He could make you want to do what needed to be done and make you happy to do it."
Library officials agree that it is the speeches, which reveal a lot of Riley's personality, which will become vital to future students of South Carolina history.
"People don't read a lot of what public officials write, but they sure do listen to what they say," says Dean of University Libraries TomMcNally. "From a researcher's standpoint, this really is a window into the mind of the individual."
"This collection is going to be used for hundreds of years," says Hartsook, "and it won't be long before there are people researching Dick Riley who never got a chance to meet him or hear him."
For Riley, the process of assembling a speech with the help of writers and policy specialists often proved essential to clarifying his own thoughts.
"I tried not to ever make a speech that I didn't research some matter and think it out," Riley says. "In many ways, that's how I made decisions."
Highlights of the Richard W. Riley Collection will be on display in the gallery of the South Carolina Political Collections in the Ernest F. Hollings Special Collections Library.
---
What: Richard W. Riley: Statesman of Education
Where: Ernest F. Hollings Special Collections Library, USC
When: Aug 6-Dec. 23, Mon-Fri 8:30 a.m.-5 p.m.
Cost: Free
More library.sc.edu
---