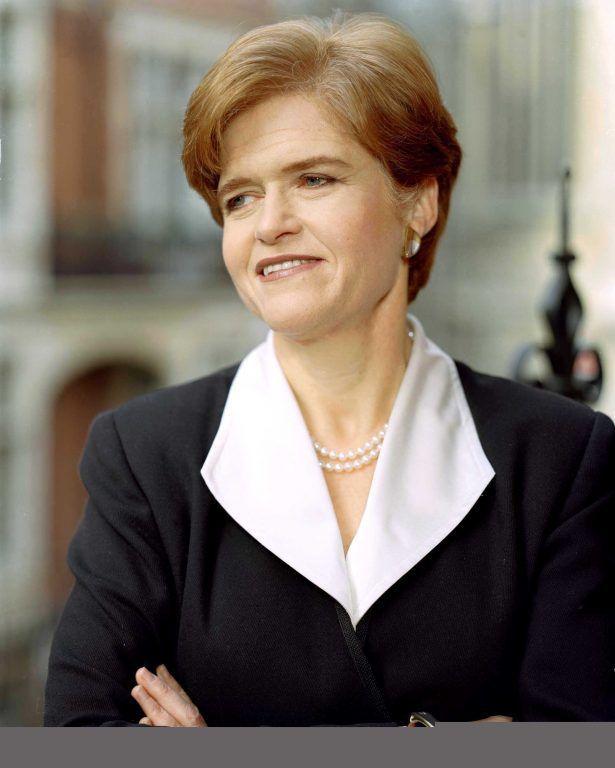 Deborah E. Lipstadt, the Emory University historian who took on Holocaust denier David Irving and won, will give the 2018 Solomon-Tenenbaum Lectureship in Jewish Studies this Sunday.
Lipstadt is the author of Denying the Holocaust: The Growing Assault on Truth and Memory, a 1994 study which gave the history of Holocaust denial and systematically debunked the claims of its many perpetrators, from both real and pseudo-historians.
In the book, Lipstadt said she never shared a public stage with Holocaust deniers because it put her in a position of having to defend obvious historical fact. 
"I had constantly to avoid being inadvertently sucked into a debate that is no debate and an argument that is no argument," she wrote.
Ironically, just such a match-up took place on the world's stage when a relatively minor figure in her book, Hitler's War author David Irving, sued Lipstadt for libel in the United Kingdom.
Irving — who had long sought to exonerate Hitler from participation in genocide, and later supported an erroneous report that claimed to show no Jews were ever gassed at Auschwitz — was put in the strange position of trying to prove he was not a denier. Over the course of a 10-week trial, the claims of Irving — who has called the gas chambers a "propaganda exercise" — were proven false and his multiple racist public declarations were exposed.
The trial, which ended in a huge victory for Lipstadt and her publisher, became the source of her next book History on Trial. The book was made into a 2016 film, Denial, starring Rachel Weisz as Lipstadt.
In Denying the Holocaust, Lipstadt assesses the way Holocaust denial has morphed over the course of the 20th century, from the relativist or moral equivalency argument that the systematic killing of Jews was no worse than the bombing of Japan, to the idea that the Holocaust was a hoax.
Since the Nazis had often prevented photographic evidence of their crimes, denialists claimed the entire killing machine was a massive fraud, stitched together with fake documents and perpetrated for financial gain by an international Jewish conspiracy.
Feeding the hoax machine meant misinterpreting the considerable evidence left behind by letters, diaries, architectural blueprints — and even, somehow, trying to explain the extensive confessions of guilt at the Nuremberg trial.
Speaking with Free Times over Skype from Amsterdam, where she was giving a lecture, Lipstadt said the denial arguments have not radically changed in the 24 years since her book was published.
"We're seeing some hardcore denialism, like denial of the facts, amongst the alt-right people, the white supremacists, the far extremist right groups — they deny the facts. But what we're also seeing is what I call soft-core denials."
This new spin on Holocaust history is mostly a matter of reductionism.
"Soft-core denial doesn't deny the facts, but it denies that this is so important. It denies that it is something worth worrying about. It argues that the Holocaust was exaggerated, that people just want to talk about the Holocaust because it makes them feel like victims or whatever. So we're seeing denigration, we see trivialization, we see false comparisons."
What is new is the boldness of anti-Semitism and racism in the current political climate. It was not the future she imagined in 1994.
"If you had told me that people would be marching in Charlottesville, I would have said you were completely crazy."
President Trump's famous equivocation after the march — that "there were some very fine people" on both sides, and that both sides were to blame for the violence — felt very familiar.
"Nice people don't march with Confederate flags," she said. "Nice people don't chant, 'Jews will not replace us.' Nice people don't march with neo-Nazi flags."
---
What:   Deborah E. Lipstadt talk and book signing
When:  Sunday, Jan. 28, 7 p.m.
Where: My Carolina Alumni Center ballroom, 900 Senate St.
Cost:    free
More:   www.cas.sc.edu/stlecture