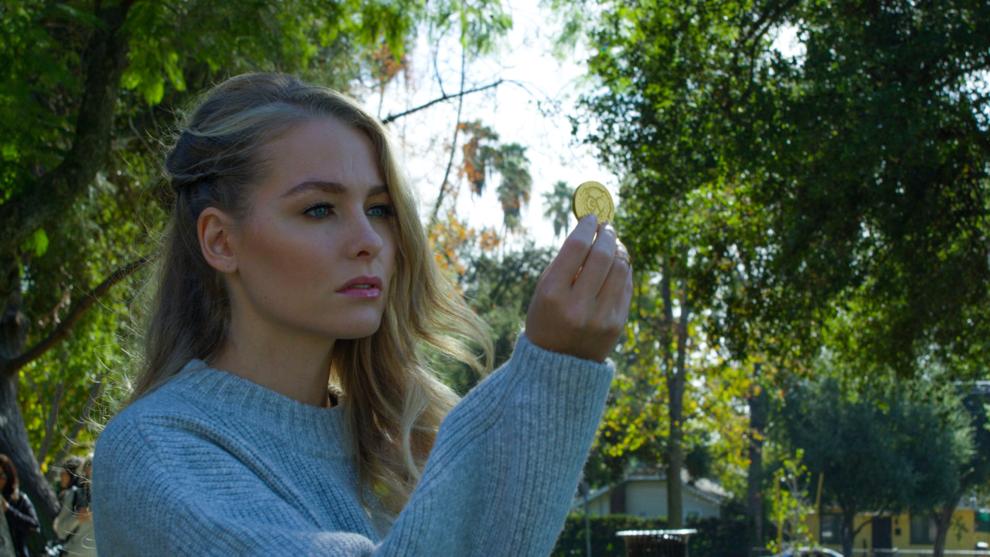 Hundreds of students at the University of South Carolina have reportedly signed up for a dating site that allows them to find a sugar daddy or sugar mama — and the number of students signing up is growing.
Seeking Arrangement, a dating website, promotes itself as way for people to find a relationship that involves financial or other forms of compensation such as professional or mentoring experience. "We provide relationships on your terms where sugar babies enjoy a life of luxury by being pampered with fine dinners, exotic trips and allowances," the website explains. "In turn, sugar daddies or mommas find beautiful members to accompany them at all times."
The business claims that 323 USC students have signed up, a 48 percent increase in 2017. That ranks the Gamecocks as 30th in the country for the number of students at the university signed up.
A Free Times reporter signed up for the website, and found that most of those USC students are women. That's in line with the national proportions, where 80 percent of those signed up as "sugar babies" are women.
Seeking Arrangement said in a recent press release that the matches are a way for college students to pay their tuition or student loan debt, saying that the average monthly "allowance" from a sugar daddy is $2,800.
"Feminists argue that sugaring reverts women to a submissive, 'codependent' lifestyle," wrote Brandon Wade, founder of the site, in an opinion piece for CNN. "But the reality is, we are leveling the playing field."
So Free Times asked a radical feminist economist and professor at USC what she thinks of the relationships Seeking Arrangement pushes and if such exchanges are a good means for women to pay off the expenses of college. The great evil in this world of sugar daddies and babies may be different than what you think.
"It's a different type of sex work," says Professor Drucilla Barker of the Women and Gender Studies Department at USC. "Young women are exchanging their beauty, good looks, and beautiful young bodies to get through college."
She's studied women's interaction with the economy since the 1980s.
Barker has no judgement on sex work, such as prostitution, which should be legal, in her opinion. She leaves the morality up to the individual women who have to make that choice. What draws her ire is the forces that push women to seek out sugar daddies.
"I understand perfectly and have no moral judgement of the choices of young women to do this," Barker says. "However, I am making a serious ethical judgement about a system that loads people with this kind of debt burden that they would have to result to essentially what is prostitution to get out of their debts.
"I don't think young people should be put in the position of having to sell their sexuality to get a college education," Barker says.
The system which loads some young women with debt begins at universities like USC or when 17- and 18-year-old kids sign their first loan application.
According to The Project for Student Loan Debt, the average USC student graduates about $29,000 in the hole. That's below the national average but an increase over years prior. The amount that graduates owe over the last decade was up 58 percent, according to a 2016 story in The State. That comes after a dramatic decrease over the last 10 years of funds provided to the school by the State House.
Beyond the connection between rising tuitions and the need for a sugar daddy, Barker does have a few qualms with Seeking Arrangement — it reduces women to sexual objects, and the site "naturalizes the wealth and income differential between men and women," she says. Ultimately these relationships reinforce the patriarchy, or the framework in which men hold power over women. The site also puts women in conflict with an American society that cannot refrain from stigmatizing those that engage in sex work.
"You can't be explicit about it," Barker says. "You can't say, 'You worked your way through college by working part time for a law firm — well, I turned tricks.' You just can't do that. Part of it is, what do you go forward with. What do you take away from it — what's going to indelibly be part of your past."
If such an admission came up during a job interview or course of a woman's career, it'd be the end of that, Barker asserts, adding that it less likely to be such a disaster for a man who purchases sex.
As for the Seeking Arrangement founder's assertion that his site is "leveling the playing field"?
"I think that's the biggest crock of BS I've ever heard in my life," Barker says. "They don't enter it from a level playing field. The procuror of sex, in this case the man, enters it with a really large advantage in his income and wealth."
Seeking Arrangement offered to set up an interview for Free Times with a sugar baby from USC but never came through on that offer.
For the site's part, they say the choice to enter into the relationships their site sets up is the decision between two consenting people.
"We see it as a mutually beneficial relationship, so it's set on both people's terms," said Brie Christian, a spokesperson for Seeking Arrangement.