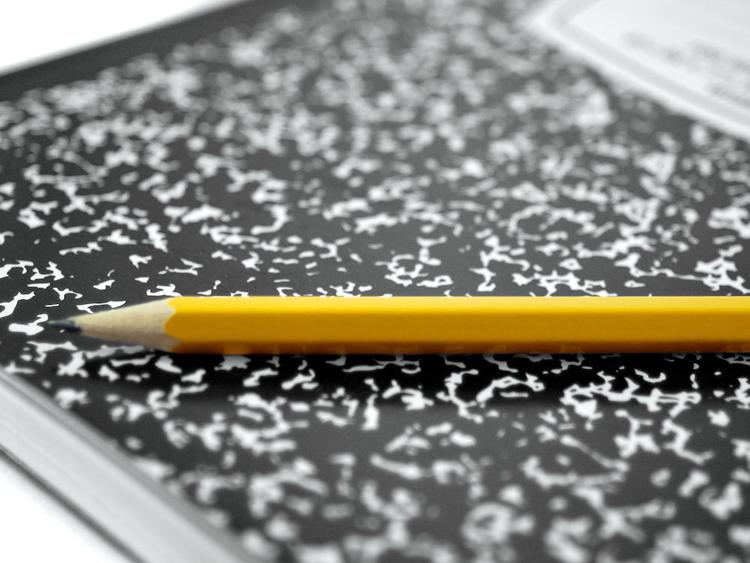 DJ Polite's son has just woken up. Polite is waiting for his wife to get home.
"I was getting ready to change him and getting a bottle ready so he can eat after I change him and all that good stuff," Polite says.
Soon enough, dad will have to go to class.
Polite, 26, is a graduate student in the history department at the University of South Carolina where he studies Latin American and Caribbean history. Between his duties as a father and a student he's also a teaching assistant. In exchange for his labor he gets $13,000 in tuition waived. That's money that never goes into his bank account, that can never be touched, or spent on diapers.
A tax reform bill that passed in the Republican-controlled U.S. House of Representatives in mid-November would tax that $13,000 in invisible funds. The Senate bill passed Dec. 2 would not tax graduate tuition waivers. The two bills will have to be reconciled before heading to President Trump to be ratified, so it's unclear whether the final version will include that tax or not.
"The best way I can explain this is if I got taxed for the money I make in my Sims game on my PS4," Polite says. "It's money I make only in a computer glitch."
Other measures in the House tax bill have grad students worried. Not only would the plan tax tuition waivers, but it would do away with deductions for student loan debt, and eliminate the deduction for employer-provided educational assistance, as well as cut out other tax credits some graduate students depend on. It's estimated that 145,000 graduate students would be adversely affected by the bill.
"[The House tax reform] fundamentally doesn't get what life is like for grad students," Polite says. "It has misconceptions of how grad students live and how we work. It devalues our work."
The reform also neglects the fact that many graduate students have families.
"It operates under the assumption that these are young single people that will get a degree and then start their life," Polite says.
Every Republican representative from South Carolina voted for the bill, including U.S. Rep. Joe Wilson, who said in a press release, "The 'Tax Cuts & Jobs Act' makes the tax code simpler and fairer, allows hardworking taxpayers to keep more of the money they earn and gives small businesses more room to grow and create jobs."
The Tax Policy Center found that the latest House efforts benefit the wealthiest 1 percent of income earners the most. Corporations also get a significant break in the amount they contribute.
And even with the standard deduction being doubled, graduate students are going to deal with higher taxes overall, says USC law professor Clinton Wallace. Wallace teaches tax law and tax policy.
"In South Carolina we have less super high income people so we get less overall of the tax cut," Wallace says. "It essentially doubles a grad student's taxable income."
In Wallace's look at the bill, grad students with families won't see much if, any, benefit from the tax reform and those with larger families, say two or more kids, will be burdened with higher taxes.
"Grad students are not just single people who we cannot feel remorse about for taking money out of their pockets," Wallace says.
Beyond graduates with families, the House bill could affect post-grads of color as well.
"If included in the final tax plan, it would disproportionately harm nonwhite graduate students," said Steven Thrasher, a columnist for The Guardian and graduate student, in an opinion piece for The Washington Post. "[It would] be disastrous for the already dismal diversity of academia, putting an additional roadblock between people of color and the ivory tower and depriving all of us of their desperately needed intellectual contributions."
Since people of color are likely to come from less wealthy backgrounds, they may struggle to pay higher taxes.
Polite, who is black with a Puerto Rican background, says "the odds of somebody who's a person of color in graduate school not having a buttress of support from family or other network makes this doubly impactful."
Along with his wife, Polite supports his family on a little more than $15,000 stipend he gets for being a teaching assistant. That income is taxed. He also has to pay towards the $22,000 in student debt he has. Now he's facing a future where the interest on that debt isn't deductible.
"It's definitely in the back of my mind, not only 'Am I able to finish my degree in time?' but also 'Can I support my family in my way of life currently if it were to pass?'" he says.