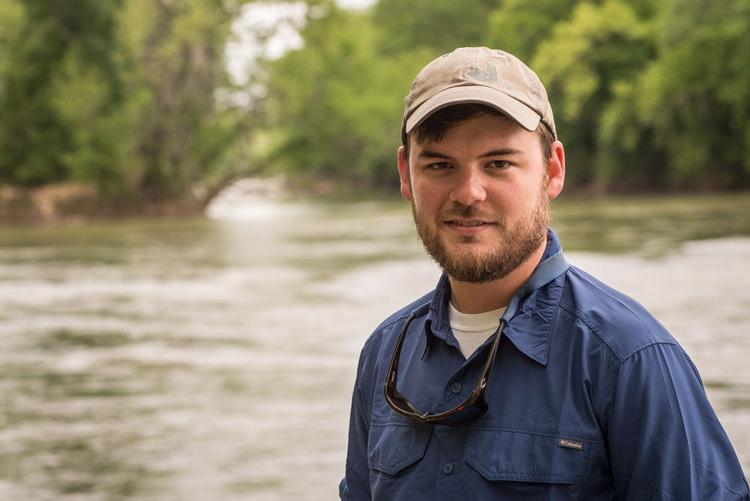 A federal judge has ruled in favor of Congaree Riverkeeper in the watchdog's long-gestating lawsuit against Carolina Water Service, a move that lends serious momentum to finally ending the utility's sewage discharges into the lower Saluda River.
In a 31-page order signed on March 30, federal Judge Margaret Seymour ordered Carolina Water to pay a fine of more than $1.5 million to the U.S. Treasury. Seymour's order also directs Carolina Water to end discharges into the lower Saluda River from its I-20 plant by April 1, 2018.
"Essentially, what the ruling says is that Carolina Water Service was violating the Clean Water Act, that they cannot continue to discharge into the Saluda River [from I-20]," Congaree Riverkeeper Bill Stangler says. "They must end that discharge."
Carolina Water Service has a troubling history of spilling raw sewage into the Saluda River, having racked up a host of environmental violations in the last two decades in connection with its sewage facility near I-20. According to DHEC records, discharges from the plant have failed tests for fecal coliform (a bacteria that often means there's sewage present), biochemical oxygen demand, (a measure of oxygen depletion, which indicates threat to fish and other species), and "floating solids or visible foam."
Carolina Water spokesman Tom Oakley was succinct in his response to the federal decision.
"We are obviously disappointed with the initial ruling and will be filing a motion for reconsideration," Oakley says.
Stangler says he thinks Seymour's decision will weather any appeal.
"This is a strong ruling, and we expect it will be upheld," Stangler posits. "Yeah, they are going to have to end their discharge, and figure out whatever way they can to tie that into a regional sewer system."
The ruling in the Riverkeeper lawsuit was of particular interest to the Town of Lexington, which has expressed an interest in purchasing Carolina Water Service's I-20 plant, tying the private utility's customers into the town's state-of-the-art regional wastewater treatment facility, then shutting down the I-20 location. However, the town and CWS have been unable to reach an agreement on a system interconnection or a town purchase of the plant.
Lexington Mayor Steve MacDougall tells Free Times that Seymour's ruling in the Riverkeeper case is a demonstrative step forward in ending the discharge.
"I applaud [Riverkeeper] for having the fortitude to stick in there and go after it, because this community deserves it," MacDougall says. "Carolina Water is a big polluter in this area and it's time to get rid of them and get them out of our community. They've obviously shown they don't care about our community. It's time for them to go."
MacDougall says Lexington is in the process of "analyzing" the I-20 plant and is formalizing a study on the condition of the plant and what value it has. 
"If we purchase [the I-20 plant] we'll tie it in and shut it down immediately," MacDougall says.
Whether or not Carolina Water appeals the recent federal decision, Stangler is still insistent this is a major moment for river water quality in the Capital City.
"This is a big deal," the Congaree Riverkeeper leader says. "I think it sends a strong message that there are people watching out for our rivers here in the Midlands and that you don't get to do business as usual anymore. You don't get to skate by and continue polluting our rivers without any repercussions. Any company that is in the pollution business needs to take notice of this.
"This is a significant ruling, and it took us years to get here, but that's what we're willing to do."
Coastal Conservation League spokesman Alan Hancock says he has been keeping an eye on the suit, and thinks Seymour's March 30 decision represents an important moment in ending one of the area's lasting sources of pollution.
"It's a good victory," Hancock says. "It really takes folks like Bill [Stangler] being out there on the river and holding folks accountable. … And Bill couldn't do it without the bipartisan group of elected officials that led on this issue."  
Nearly two years ago, a large cast of elected officials — from the state and local level — showed up at a DHEC public hearing on the Carolina Water matter and began to collectively bang the drum on getting the discharge ended.  
Columbia Mayor Steve Benjamin, a Democrat who has been a part of that bipartisan push, lauded Riverkeeper's recent federal court victory.
"This is a significant win for every citizen of the Midlands," Benjamin says. "The three rivers [the Congaree, Saluda and Broad] gave birth to the life and vitality of this region, so protecting our rivers and tributaries should be our No. 1 priority."