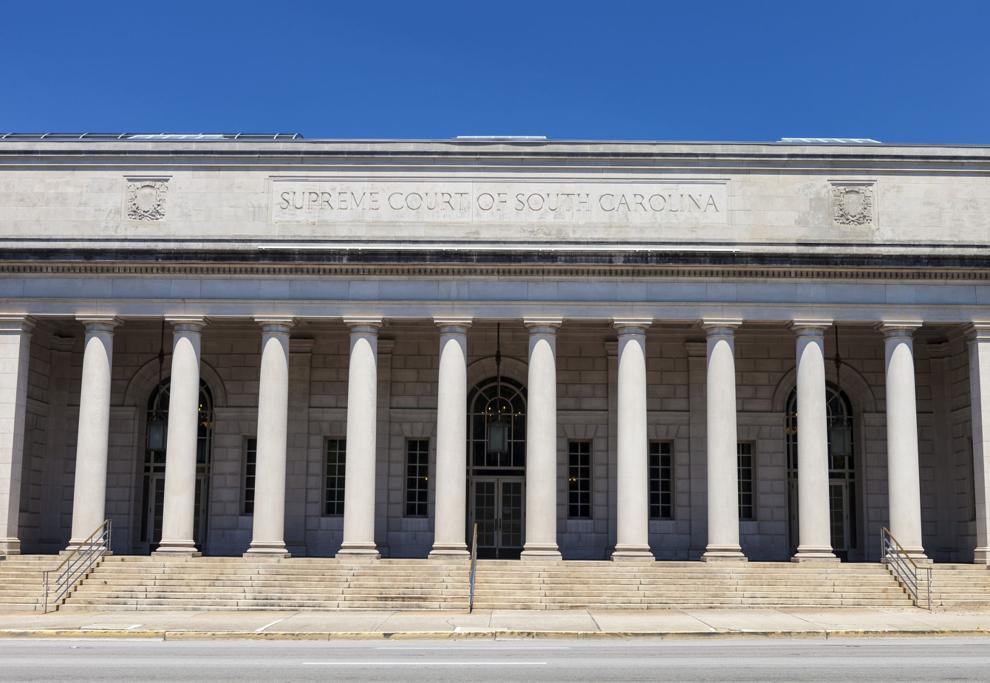 State Supreme Court Abolishes Common Law Marriage
The South Carolina Supreme Court ruled on July 24 that common law marriage will no longer be recognized in the Palmetto State. South Carolina now joins the majority of states in abolishing the practice. As noted by Jamie Lovegrove at The Post and Courier, common law marriage has been the legal framework that has allowed longtime couples to be considered married without a marriage license. "We have concluded the institution's foundations have eroded with the passage of time, and the outcomes it produces are unpredictable and often convoluted," Justice Kaye Hearn wrote in what was a unanimous opinion. "Accordingly, we believe the time has come to join the overwhelming national trend and abolish it." Hearn says the ruling applies to future couples, not those who were already considered married under common law. The paper notes that courts have struggled to determine when two people expressed their agreed upon intent to be considered married. "The solemn institution of marriage is thereby reduced to a guessing game with significant ramifications for the individuals involved, as well as any third party dealing with them," Hearn wrote.
Opioid Pill Distribution Declined in S.C. in 2018
More than 240 million opioid pills were distributed via prescription in 2018 in South Carolina. As noted by David Travis Bland at The State, in a state with a population of about five million, that's the equivalent to about 47 pills per person. That number is down from 2017, when the average was 57 pills per person, according to the South Carolina Department of Health and Environmental Control. Opioid pill distribution declined in the Midlands, from 13 million to 11.5 million in Richland County, and from about 14.5 million to 13 million in Lexington County. "The latest DHEC numbers show that Greenville, Spartanburg, Horry, Anderson and Lexington counties saw the highest circulation of opioid pills in 2018, with Greenville being the only county in South Carolina to receive more than 20 million dosages," Bland reported.
Biden Still Has Big Lead in Poll of S.C. Democrats
Former Vice President Joe Biden continues to hold a commanding lead in South Carolina among the roughly two dozen Democrats running for president. As reported by The Post and Courier, Monmouth University's first poll of the 2020 cycle was released, and it shows Biden polling at 39 percent in the Palmetto State. He's followed by U.S. Sen. Kamala Harris (12 percent), U.S. Sen. Bernie Sanders (10 percent), U.S. Sen. Elizabeth Warren (9 percent) and South Bend, Indiana Mayor Pete Buttigieg (5 percent). Biden seems to have steadied after some early campaign stumbles. The Monmouth poll showed he's maintaining strong support from African American voters in the Palmetto State. "Black Democrats tend to be more moderate than white primary voters," said Patrick Murray, director of the independent Monmouth University Polling Institute. "Biden is the best-known candidate currently occupying that lane."
Democrat Cunningham Votes Against $15 an Hour Minimum Wage
In a significant break from his party, Democratic First District U.S. Rep. Joe Cunningham voted against a measure to raise the federal minimum wage to $15 an hour. As reported by The Post and Courier, Cunningham voted against the Raise the Wage Act, saying that it could hurt small businesses. "Fifteen dollars may sound good in places like San Fran, but not back home," said Cunningham, who represents the Charleston area. "That's the problem with the federal government sometimes. We try to find this one-size-fits-all for the entire country, but we're different in the Lowcountry." Despite Cunningham's dissent, the bill passed the U.S. House, but will likely be a tough sell in the majority Republican Senate. The other South Carolina Congressional Democrat, U.S. Rep. Jim Clyburn of Columbia, voted in favor of hiking the minimum wage to $15. "All American workers deserve to earn a livable wage that will provide the basic necessities for themselves and their families," Clyburn said. "In my district, this landmark legislation would increase the earnings of a full-time minimum-wage worker by $3,900 annually, lifting many households out of poverty." — Chris Trainor
Sanford Says He'd Debate Trump
Republican Mark Sanford, who is considering running for president, says he'd be willing to debate President Donald Trump. Sanford, the former South Carolina governor and U.S. representative, participated in The Post and Courier's Pints and Politics event on July 25. While there, he said he's been talking to folks in Iowa and New Hampshire, key primary states, and added that he'd be willing to take on Trump in a debate. "If you get in, the whole idea is to maximize the debate," Sanford said. However, he would not commit to a campaign, insisting he's taking a month to think about it.