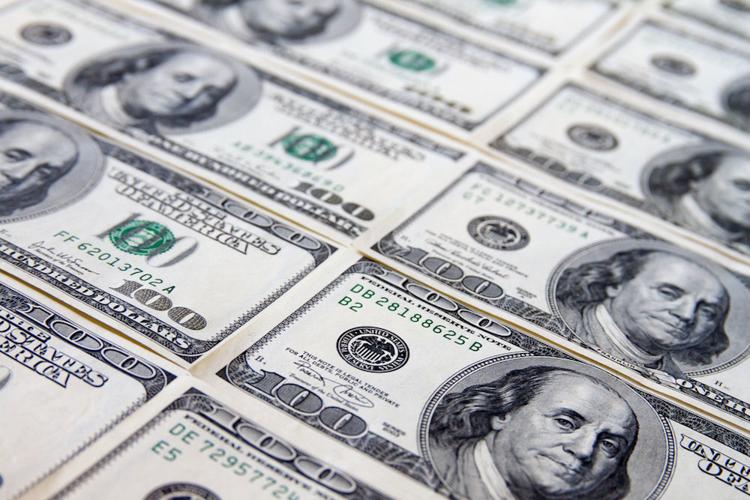 Legislators Propose Bill to Slash SCE&G Rates
House Speaker Jay Lucas and other lawmakers have filed a bill that would force SCANA, parent company of SCE&G, to cut its rates by 18 percent — the amount that currently goes towards the two abandoned nuclear reactors in Fairfield County. According to The Post and Courier the rate cut would amount to $37 million a month. The bill would also allow state regulators to order refunds for the money SCE&G ratepayers have already paid towards the nuclear project, a total of about $1.8 billion, if they find "willful misrepresentation" or "poor management" on SCE&G's part. — David Travis Bland
Some S.C. Republicans Have Opinions About Roy Moore 
South Carolina's U.S. senators, Lindsey Graham and Tim Scott, are calling for Alabama U.S. Senate candidate Roy Moore to end his campaign following sexual misconduct accusations. Reporting by The Washington Post has turned up several women who say Moore pursued them when they were teens, including a woman who said Moore assaulted her when she was 14 and he was 32. Many Republicans have called on Moore to step out of the Senate race. "In my opinion, the accusations are stronger than the denial. It's a horrible situation, obviously," Scott said. Also this week, down in Charleston, former Trump adviser Steve Bannon weighed in. While speaking at the Citadel and accepting the Citadel Republican Society's Nathan Hale Patriot Award, the former White House chief strategist defended Moore, saying, "Until I see additional evidence on Judge Moore, I'm standing with him," according to The State. Meanwhile, Republican gubernatorial candidate Catherine Templeton declined to weigh in on the controversy. "We've got enough to deal with in South Carolina for me to be keeping up with that," Templeton told The Post and Courier following a Charleston Republican Party meeting.
— Chris Trainor and David Travis Bland
State Rep. Jerry Govan Arrested in Alleged Assault at State House
South Carolina state Rep. Jerry Govan was arrested last week and accused of assaulting state Rep. Gilda Cobb-Hunter. Govan is charged with third degree assault and battery in connection with the May incident at the State House. According to an arrest warrant affidavit, during a verbal argument between the two Orangeburg lawmakers, Govan reportedly told Cobb-Hunter, "Don't put words in my mouth." Cobb-Hunter allegedly put her arm up to keep Govan away, at which point Govan allegedly grabbed her wrist and twisted it. After the incident, House Speaker Jay Lucas hired a law firm to investigate, a probe that ended with Lucas informally reprimanding both lawmakers, and no charges. But Cobb-Hunter later filed a formal complaint with the sheriff's department, which launched its own investigation leading to Govan's arrest. Govan's attorney told The State Govan plans to take the case before a jury. — Eva Moore and Chris Trainor
Former Richland County Rec Commission Employee Pleads Guilty 
James Anthony Brown pleaded guilty to possession with the intent to distribute methamphetamine in federal court. Brown, a former Richland County Recreation Commission employee and the son of ousted agency director James Brown III, faces a minimum of 5 years in prison with a maximum of 40 years. In May 2016, Richland County deputies searched Brown's house after observing him pick up a package they suspected contained narcotics. Inside they found 775 grams of meth, worth about $20,000 on the streets. They also came across weed, paraphernalia, ecstasy and an assault rifle, per a release from the U.S. Attorney's office.
— David Travis Bland
Parker Gives Archives to USC
Kathleen Parker, an author and longtime Washington Post columnist, has given her personal archives to the University of South Carolina Libraries' South Carolina Political Collections. Parker lives in Camden and is the most widely syndicated columnist in America. She won the 2010 Pulitzer Prize for commentary. "Kathleen Parker's papers represent a significant element in our effort to reflect our history and community," says Herbert Hartsook, director of South Carolina Political Collections. "Her papers will fit well with those of other journalists we hold, including Jack Bass, Charles Wickenberg Jr. and William D. Workman Jr., as well as her Washington Post colleague, Pulitzer Prize winner and university alumnus Jim Hoagland." — Chris Trainor
Winthrop Poll: Almost Half of White People Say They're 'Under Attack' 
When asked if "white people are currently under attack in this country," 46 percent of white Southern residents in the latest Winthrop Poll, released Nov. 8, either agreed or strongly agreed. And much greater numbers of black respondents — 81 percent — said they feel racial minorities are currently under attack. The poll surveyed people in 11 Southern states on questions focused on race, religion, politics and the economy. — Eva Moore