For West Columbia's Tem Miles and Irmo's Barry Walker, their campaign paths were different, but their ultimate destination was the same.
In early November, voters in those suburban towns ushered in a new era of local government, as Miles was elected mayor of West Columbia and Walker was elected mayor of Irmo. In the case of Walker, there was an air of history about the election: He'll be the first African American mayor of Irmo. 
The scenarios surrounding their victories were divergent. In the case of Miles, who had long been a city councilman in West Columbia, his election seemed to be a natural extension of momentum that has seemed to be gaining across the river, where new housing, shops and restaurants have been popping up, with more on the way.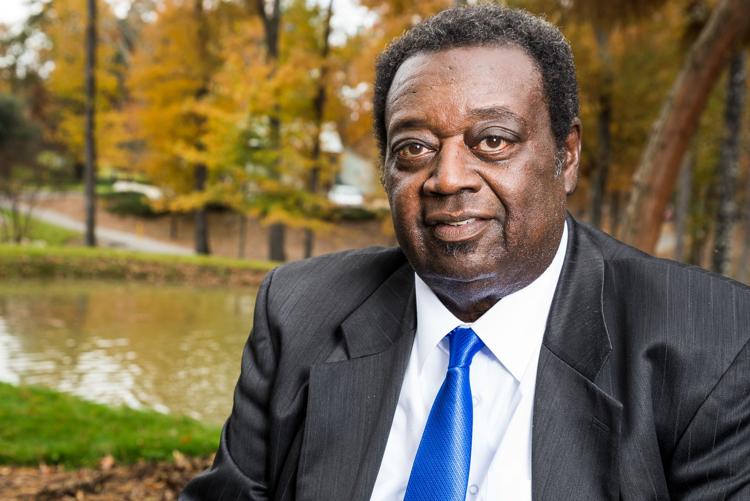 Meanwhile, Walker's ascension to his town's top political spot would appear to be a result, at least in part, of voters' desire to end the run of previous Mayor Hardy King, an at-times divisive figure who put the town in the national spotlight in 2018 when he posted anti-Muslim memes on Facebook. (Among others, one meme showed a picture of the American flag with the caption, "Liberals are saying the American flag is offensive to Muslims. Share if you don't give a damn.") 
Website The Daily Beast discovered the memes and wrote a story about it, which went viral. King later apologized and helped organize an event at Irmo Town Hall called Demystifying Islam.
Walker crushed King in the Nov. 5 election, 987 votes to 477. A third candidate, Mike Ward, picked up 368 votes. Walker's run to the mayor's office was part of a wave of change in Irmo, as newcomers Erik Sickinger and Kelly Busch also toppled incumbents Mark Pouliot and Julius Waites for a pair of seats on Town Council.
After years of 3-2 split votes on Council — Pouliot and Waites often sided with King on issues —  Walker says he thinks citizens were ready for some cohesiveness in town government.
"I was standing up to [King], but I was only one vote on Council," Walker tells Free Times. "He had a majority vote on Council. The people said they didn't want a three-person Council. They want a five-person Council. Hardy had the three votes to do anything he wanted. That's not what we signed up for."
Miles, an attorney, had been a member of West Columbia City Council for six years before being elected mayor. The Florence native easily outpaced challenger Madison Duncan in the November election, 1,277 votes to 465. Miles is taking over for retiring Mayor Bobby Horton.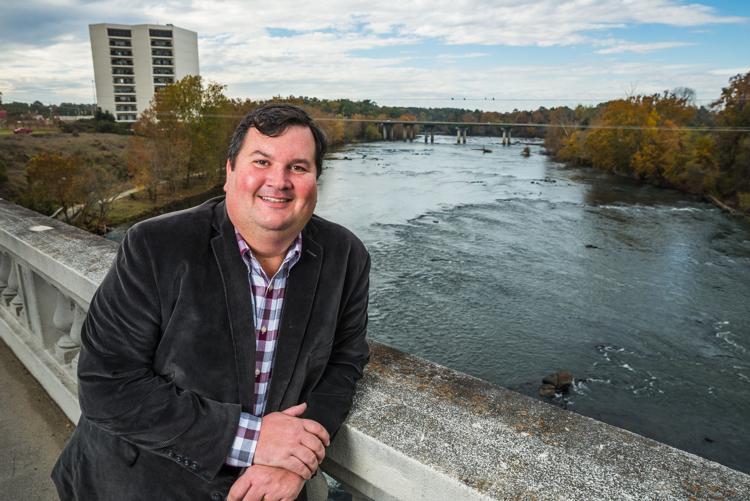 West Columbia has been something of a hotbed of activity in recent years. The sprawling Brookland residential development, with its views of the Congaree River and Columbia's skyline, is up and running, bringing with it Black Rooster, the new restaurant from Bourbon chef Kristian Niemi. 
State Street has come alive with restaurants and shops. The city built a new parking lot along Meeting Street that includes public art and a new artisan market. Chayz Lounge, the popular jazz hot spot, moved from Columbia's Vista to a place on Meeting Street, and Phill Blair, owner of Columbia's The Whig, is busy setting up the WECO Bottle & Biergarten in the Meeting Street spot that once housed Conundrum Music Hall.
When Horton made clear he was going to retire, Miles says he thought it would be key for someone who had already been on Council, and helped create the environment that has spurred the recent growth, to assume the mayoral seat.
"I felt it was important enough that we have a mayor who had been involved in the process that has brought about the positive improvements over here to continue those on," Miles says. 
During a chat with Free Times at West Columbia City Hall, Miles says, in recent years, it has been the goal of the city across the river to make plain it's business-friendly ethos. He says he'll work to continue that stance.
"We are a lot smaller than Columbia. A heck of a lot smaller," Miles says of West Columbia, population 17,260. "We can be faster and we can be more nimble. When we have had folks who have been interested in coming here, we've tried to approach those opportunities from a 'Let's find a way to say yes,' rather than the answer being 'no' right out the door.
"There's a mindset over here that we've instilled in city employees and city government where, if there's a way we can find to do a project, and there's not a legit health and safety concern that prevents it, we're going to try to get it done and bring those folks into the city." 
Looking ahead, Walker says his first order of business will be embarking on an introductory tour, of sorts, reaching out to various nearby cities and civic organizations in the region, in the hopes of building cooperative relationships with them. He says he's also been meeting with town staff members to discuss goals and expectations.
"People are seeing light at the end of the tunnel," says Walker, who, prior to being elected mayor, had been a town councilman for 15 years. "They see we have a new mayor and a new Council. They are receptive to my phone calls, when I call and say, 'Hey, I'd like to have coffee with you.' They say, 'Sure, come on down.'"
Walker even addressed Columbia City Council on Nov. 25, telling Mayor Steve Benjamin and crew that he wants to open a "floodgate of cooperation" between the Capital City and neighboring Irmo, the small town of roughly 12,000.
In West Columbia, one oft-discussed topic is the six-decades-old House of Raeford chicken processing plant, just off Sunset Boulevard and near the banks of the Congaree River. In the swirl of redevelopment that has gone on in West Columbia — the upscale Flow townhomes complex is only a couple hundred yards away — some residents, including those in an August 2017 story in The State, have said the plant, which can produce a powerful odor at times, is an odd aesthetic fit in the modern era, and would like to see it relocated.
Miles was quick to note that the chicken plant has been a good corporate partner for the city through the years, one that sponsors charitable events in the community. Still, the new mayor says conversations about the plant's future continue.
"We have been in talks with the chicken plant for a long time," Miles says. "Without going into specifics, I can tell you that I think the chicken plant understands their long-term future is not in West Columbia. Now, I'm not telling you that [something will change] in the first four years of my mayorship."