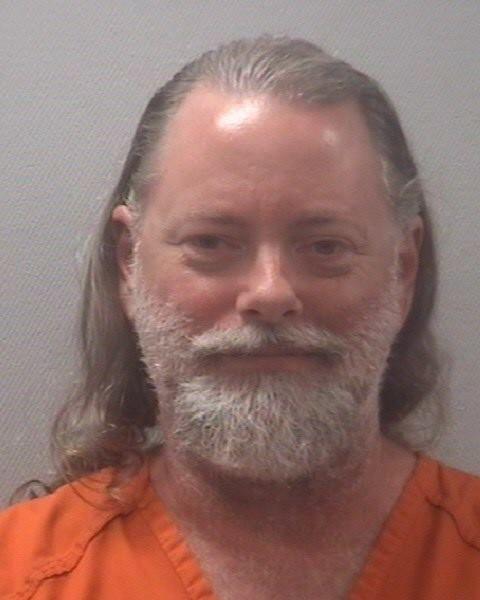 A Lexington musician who recently was jailed for making threatening posts about high school students on social media will not receive the Libertarian Party's nomination to run for the state House of Representatives seat in District 69.
Christopher G. Raines, also known as "AJ Blues," had filed to run for the District 69 House seat that was vacated by longtime state Rep. Rick Quinn, who is embroiled in special prosecutor David Pascoe's long-running State House corruption probe. State Election Commission records show Raines filed to run for the seat as a Libertarian, under the name AJ Blues.
A Republican primary for the District 69 seat is Feb. 27. The election is in May.
Raines was arrested in September and accused of making threatening remarks about River Bluff High School students on social media. For example, one tweet read: "THIS WEEKS PREDICTION: RBHS STUDENTS KILLED THIS WEEK WHILE COMMITTING CRIMES ON PRIVATE PROPERTY." The musician reportedly lives about a mile from the school.
Raines pleaded guilty to unlawful communication on Jan. 30 and was sentenced to 15 days in jail. Records show he has now been released from custody.
On Wednesday, the South Carolina Libertarian Party said it had not nominated Raines/Blues, or anyone, for the District 69 race.
"The South Carolina Libertarian Party's convention was recalled this Saturday to address nominations for the upcoming special election for South Carolina State House District 69, a position left vacant after its former occupant, disgraced Republican representative Rick Quinn, resigned and pled guilty to misconduct in office," a party release read. "The special election to fill this seat will be held on May 1, 2018.
"In a unanimous vote, the South Carolina Libertarian Party declined to nominate a candidate for this race."
In follow-up, Free Times asked party secretary Sean Thornton if that meant Raines/Blues could not run as a Libertarian.
"That's correct," Thornton replied. "It's just like if he filed as, say, a Republican but didn't get a majority of the votes in the primary — he would not be able to run as a Republican, in that case.  In the Libertarian Party, 'None of the Above' or 'NOTA' is always an option on the ballot, so in this case, NOTA won our 'primary' instead of AJ Blues. 
"NOTA is actually something we'd like to see nationwide for all elections, as it would give the American people an alternative to being forced to select between only undesirable candidates."