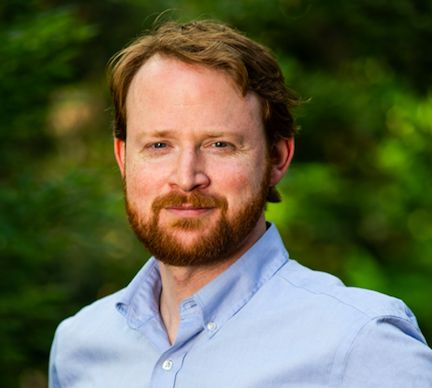 If there were any questions as to whether Democratic attorney Rhodes Bailey was serious about his challenge for the state House District 75 seat held by Republican Rep. Kirkman Finlay, they were answered when he filed his most recent campaign fundraising report.
It looks like he's damn serious.
Bailey, an attorney with the Richland County Public Defender's Office who announced his campaign for the District 75 seat a month ago, roared out of the gate in terms of fundraising. According to South Carolina Ethics Commission records, Bailey brought in $41,410 during the quarter which spanned from July 1 to Sept. 30. He received nearly 170 individual donations.
Records show Bailey has just more than $34,000 in campaign cash on-hand. The Democratic primary for legislative seats is set for June 9, 2020, with the general election to follow next November.
The Republican Finlay, a former Columbia City Councilman and son of late former Columbia Mayor Kirkman Finlay Jr., was first elected to the District 75 seat in 2012. In his last two elections he has easily defeated his Democratic opponents. He dispatched attorney Tyler Gregg by 19 percentage points in 2016 and turned back activist John Crangle by 15 points in 2018.
Ethics Commission records indicate Finlay received $1,350 in campaign donations last quarter, and has about $8,000 in campaign money on-hand. 
It appears likely Bailey could face IT projects manager and businesswoman Heather Bauer in a Democratic primary, as she's said she's heavily considering a run. She raised nearly $4,000 in the July-September quarter, and has about $3,200 in campaign cash on-hand.
Bailey's initial fundraising burst is particularly notable when compared to recent Democratic opponents of Finlay. The $41,000 Bailey raised last quarter was nearly four times as much as Crangle raised for the entire 2018 election cycle ($10,430). And its nearly as much as Gregg raised during the entire 2016 election cycle ($50,837).
"We met our goal," Bailey tells Free Times. "It wasn't a lot of max-out donors. We raised these funds with good, old-fashioned hustle. I think a lot of people are excited about our campaign and bringing substantial changes to the Statehouse."
If Bailey, Bauer or another Democrat is to topple Finlay, they'll likely need to raise prodigious cash throughout the election cycle. The fourth-term Republican representative, a wealthy businessman and landowner, is an adept fundraiser, and has the ability to sink significant sums of money into his races. 
For example, Ethics Commission postings show that, for the 2016 election cycle, where Finlay ran against the Democratic Gregg, the Republican had $270,000 in campaign contributions. That included over $160,000 in individual donations, and more than $100,000 in loans that were later paid back. 
"Money is a huge factor in this race, and any challenger that takes [Finlay] on is going to have to be able to raise a sizable amount," Bailey says. 
State House District 75 is in Richland County and includes areas near Kilbourne Road, Fort Jackson Boulevard and the tony Heathwood and Kings Grant neighborhoods, among other enclaves.