Kambrell Garvin has a knack for summing things up.
As the 28-year-old attorney and Democratic state representative from Richland County's District 77 — which stretches from largely African American North Columbia out to Northeast Richland and Blythewood — looks at the ways the COVID-19 pandemic has manifested in the Columbia area, a particular saying comes to the front of his mind.
"When white America gets a cold, black America gets the flu, or pneumonia," he tells Free Times. And now he's watching as the lethal coronavirus takes a heavy toll on black communities in Columbia and across South Carolina.
The highly contagious virus that has touched off a global pandemic and swept across the U.S. has also hit hard in South Carolina, where K-12 schools and colleges are closed, dining rooms at bars and restaurants are shuttered, and the economy has slowed to a trickle, with unemployment soaring across the state.
Nearly 273,000 South Carolinians have sought jobless benefits in the last month. And as of April 18, the state Department of Health and Environmental Control had reported nearly 4,300 positive COVID-19 cases across all 46 counties in the state, and nearly 120 deaths.
Richland County, which is the geographic center of the state, has increasingly found itself right at the center of the state's coronavirus crisis. According to DHEC statistics, Richland has the highest number of positive COVID-19 cases in the state, with 626, as of April 18. It also was leading the state in coronavirus deaths, with 14. That gives Richland the fifth highest rate of COVID-19 in South Carolina, at nearly 151 cases per 100,000 residents.
DHEC spokeswoman Laura Renwick notes the state's initial burst of COVID-19 in Kershaw County in March provided a possible pathway for the disease to catch hold in Richland, its larger neighbor. As of April 18, Kershaw had the second highest rate of the coronavirus in the state.
"Since the majority of the early cases in the state were in Kershaw, it's not unexpected to see those cases spread to the nearest area with a large population — Richland — as well as seeing case counts climb earlier and higher in population centers around Kershaw," she says.
An area covering the center of Richland County, including the City of Columbia, had more than 4,000 confirmed and estimated undiagnosed cases as of April 16. This cluster alone accounted for roughly 15 percent of South Carolina's possible COVID-19 cases, while Richland County accounts for only 8 percent of the state's population.
As virus case numbers have climbed in South Carolina's capital county, statistics show that certain hot zones have emerged, and they back up a trend that's been seen in cities and states across the nation: African American communities are being hit especially hard by COVID-19.
A large, predominantly black swath of Richland County has the state's biggest cluster of coronavirus cases, an analysis of state health data found.
When examining DHEC coronavirus data by zip code, three spots in the Columbia area stand out: 29223, 29229 and 29203. All three have majority African American populations, and, as of April 18, they had the highest COVID-19 case counts in the county — and some of the highest counts in the state.
The 29223 zip code — which features a large swath of Two Notch Road and stretches out to Northeast Richland — had 116 reported cases (the most of any zip code in South Carolina), with 713 estimated undiagnosed cases, for a total of 829 possible cases. In 29229 — an area in Northeast Richland which features Ridge View High School and the Village at Sandhill shopping center — there were 71 positive cases and 507 possible cases. And in 29203, an overwhelmingly African American area near downtown commonly referred to as North Columbia, there were 54 positive cases and 386 possible cases, according to DHEC stats.
That those majority African American communities have been hard hit by COVID tracks alongside stats that show the virus has disproportionately affected black citizens across the state. As of April 14, DHEC was reporting that, despite making up only 27 percent of the population, blacks accounted for 41 percent of the state's COVID-19 cases. Meanwhile, 56 percent of South Carolina's coronavirus deaths had been African Americans.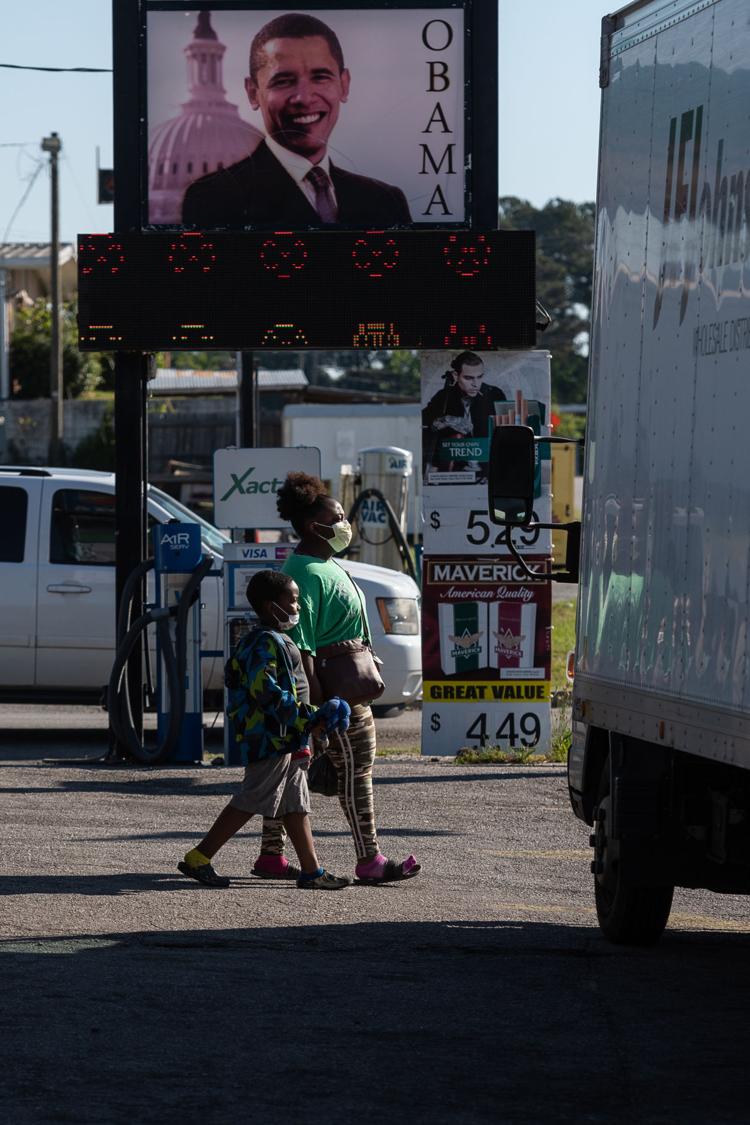 It's a trend that worries Richland County Council Chairman Paul Livingston. He offers that, because of longstanding socioeconomic disparities, stretching back decades, African Americans are often more susceptible to chronic illnesses and underlying health issues that can be particularly troublesome for those who contract COVID-19.
"When you just think about, historically, what has gone on with black folks, from an economic and health perspective, it just makes it almost a given," that they would be heavily affected by the virus, says Livingston, an African American and three-decade member of County Council.
Now officials are looking ahead to next steps, with state and local leaders pushing for more robust COVID-19 testing, increased awareness, and even Medicaid expansion in hopes of getting a handle on the virus in African American and other communities. And public health experts are viewing the pandemic as a sort of frontline in a war to finally take meaningful steps toward health equity for a segment of the population that has long faced systemic barriers.
'Scared the Hell Out of Me'
Sam Davis has damn near seen it all in his nearly quarter-century on Columbia City Council.
The sixth-term councilman — whose District 1 is in North Columbia and includes a large hunk of the 29203 zip code — has helped see the Capital City through disasters, including the historic flood of October 2015. And he's sought to guide his mostly African American district through a host of long-standing issues, including poverty, gun violence and food deserts.
But he concedes to Free Times that he's never experienced anything like COVID-19 during his time in Capital City leadership.
"This has been the greatest challenge I've seen in this city, in terms of a situation that impacts everybody and presents a significant challenge for the policymakers," Davis says.
Davis, who is African American and is the longest tenured member of Columbia City Council, says the spread of the coronavirus in North Columbia thrusts a sharp glare on systemic issues that have impacted black communities for many, many years, including a proliferation of underlying health conditions that often find their roots in inequities in education, income and access to the often complicated, expensive health care system in the U.S.
"The number of people who have some of those underlying challenges — diabetes, high blood pressure, some of those things — are at a greater risk [of complications with COVID]," Davis notes. "This virus has helped to shed more light on the work that needs to be done."
DHEC acknowledges that African Americans make up a disproportionate number of positive coronavirus cases in the Palmetto State. It's also a fact in other areas of the country. For instance, as noted by The New York Times, while black citizens make up 33 percent of the population in Louisiana, they represent 70 percent of the COVID-19 deaths there.
"At the core of this problem is that African Americans are disproportionately affected by conditions such as cardiovascular disease, diabetes, chronic kidney disease, asthma and obesity," Renwick, the DHEC spokeswoman, says. "People with such underlying conditions are at higher risk of severe illness from COVID-19."
For example, DHEC notes that, in South Carolina, approximately 528,000 adults have been diagnosed with diabetes. However, the prevalence of diabetes is higher among black adults (about 18 percent) than among white adults (about 12 percent).
It's a concern that's not lost on Antjuan Seawright, the Columbia Democratic operative and CBS political pundit. He sees access to health care as a significant barrier for African Americans in low-income communities, and thinks it has been a critical component as to why COVID-19 has proven particularly troublesome to black citizens.
"More than anything, I think the 29203 [COVID proliferation] goes to show that we have to be able to make healthcare in this country accessible and affordable, particularly for some of the most vulnerable populations," Seawright insists.
For Seawright, the coronavirus crisis has gone beyond headlines and statistics. Instead, for him, the virus has been intensely personal: His mother, who lives in Swansea in Lexington County, tested positive for COVID-19. Seawright says his mom's recovery is going well, but it has still been a harrowing moment.
"It scared the hell out of me," Seawright says, frankly. "And it made me look at this virus and treatment and testing and research and life all over in a different way, personally. … You can imagine the things that went through my mind."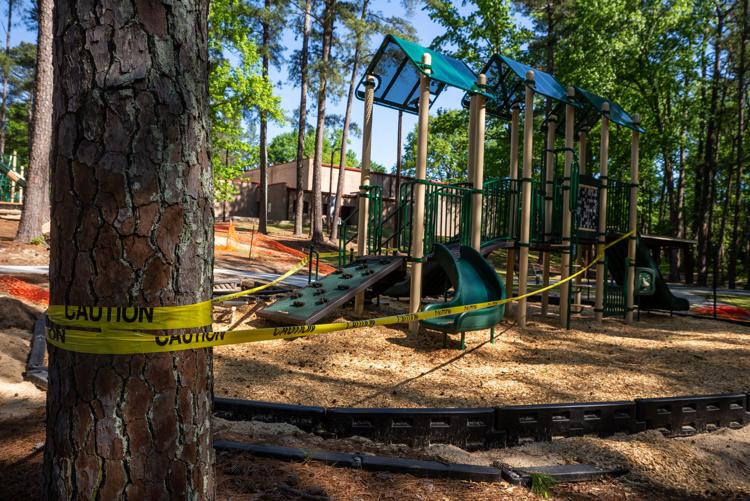 Columbia's Aditi Srivastav Bussells, who received her doctorate in public health from the University of South Carolina and has research expertise in health disparities and health policy, has spent the last couple years extensively exploring structural racism and its impact on health.
She notes that many African Americans, particularly in the South, have faced an uphill battle for generations in regard to health care, criminal justice, education and accessing various other systems that can help an individual achieve upward mobility.
Now, with COVID-19 set loose across the nation, that inequity has formed a near perfect storm for the black community.
"What you are seeing happening with the preliminary data with COVID, when pulling in the idea of social determinants of health, is that people of color in South Carolina and in Richland County are much less likely to have access to positive health factors and socio-environmental factors," Srivastav Bussells says.
Srivastav Bussells is hopeful that the reality of COVID-19 will help point toward the need for equity across various societal systems in the days and years to come.
"Richland is not unique, because we are seeing this trend across the country," she says. "But that actually speaks to how structural racism is alive and well across the country. It's important for us to start thinking about this concept as a systemic thing."
'Almost Like a Doom Attitude'
With COVID-19 cases continuing to rise across South Carolina, and trouble spots for the virus popping up in and around Columbia, leaders are turning their eyes forward.
With social distancing laws already in place at the state and local levels — including Gov. Henry McMaster's statewide order for residents to stay home and the City of Columbia's nightly 11 p.m. to 6 a.m. curfew — in hopes of slowing the spread of the virus, some are calling for further steps, including more widespread testing, creating pathways toward better health care access for low-income citizens, and even busting myths about how the virus affects black people.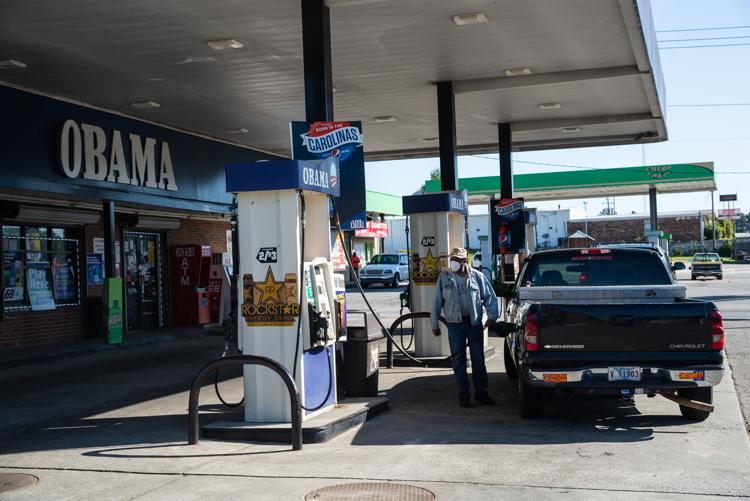 That's the reality facing Garvin, the state representative whose District 77 includes the aforementioned 29223 zip code, one of the state's most prolific COVID-19 hot zones, as well as parts of 29203. He says the coronavirus is at the top of minds across his district.
"We see the effects of so many things at work here," the legislator says. "The 29223 zip code, which has the highest number of COVID-19 cases in Richland County and among the highest in the state, is a zip code that is majority African American, it's a zip code that has a large older community and it's a zip code that has high numbers of poverty. Not everybody, but there are pockets in the zip code that have high numbers of poverty.
"When you look at the correlation of those who are facing COVID-19 and where they live, there's no question about who this virus is affecting the most."
Garvin and Democratic state Rep. Ivory Thigpen, whose district includes the 29229 zip code that also has seen a wealth of coronavirus cases, on April 9 penned a letter to the Republican McMaster, asking him for help in addressing COVID-19 hot zones. Among their recommendations were targeted funding for coronavirus awareness campaigns in those areas and greatly increased testing to capture data that could be critical in slowing the spread of the virus.
Garvin also penned a separate letter asking McMaster to expand Medicaid under the Affordable Care Act. South Carolina is one of 15 states that have, for years now, turned down the federal funding.
"I am concerned that by failing to expand Medicaid, we have impeded the ability of many South Carolinians to access quality and affordable health care, thus exacerbating the underlying conditions that make them susceptible to illness and potentially death when faced with COVID-19," Garvin wrote in his April 16 letter to the governor.
Third-term Columbia Mayor Steve Benjamin also recently told Free Times that he thinks COVID-19 outcomes might look better for African Americans in South Carolina if Medicaid had long ago been expanded in the state. He says he thought resistance to expanding Medicaid would have abated in South Carolina once Democratic President Barack Obama left office in 2016.
"It would have been a good move that would help bring down some of these indicators where we are much higher than where we want to be," says Benjamin, Columbia's first African American mayor.
As noted in a recent Post and Courier story, McMaster's office has pointed out that a number of states that have expanded Medicaid, including Illinois, Louisiana and Michigan, also have seen COVID-19 racial disparities. McMaster spokesman Brian Symmes told the paper that "this simply isn't the time to talk about politics like this."
As for expanded COVID-19 testing, Benjamin and Columbia City Council have tried to lead the way. Columbia recently inked a $150,000 deal with a private lab in Greenville for thousands of coronavirus tests, which will initially be focused on first responders and other front-line employees in the city government, but could also be deployed to the private sector in an emergency.
Second-term City Councilman Ed McDowell, who leads the mostly African American District 2, says he'd actually be in favor of greatly expanding the deal with the Greenville lab, in hopes of getting more people from the general population tested for the coronavirus.
"Gee whiz, to say it bluntly, we need more testing done," McDowell tells Free Times. "We have to identify persons who are asymptomatic. We have to identify persons who have contracted the virus. There just has to be more testing done in our respective communities, so we can get a real picture of how it's going to look down the road.
"We can't see down the road right now because it looks so dismal. It's almost like a doom attitude."
And, according to some leaders, there has been a campaign of myth-busting that has taken place in the African American community. Garvin says he thinks, early on, some African Americans might not have taken the virus seriously enough. He says that has now changed.
"When conversations of the virus first started happening here, I heard folks saying things like, 'African Americans haven't been getting it,'" Garvin says. "But, as the science developed, and we heard more and more horror stories of folks dying, I think folks began taking things more seriously."
Davis, the sixth-term Columbia councilman, also stressed the importance of dispelling any misinformation about black citizens' ability to catch the virus.
"This virus has no mailing list," Davis says. "Everybody is a target, everybody is a challenge, everybody is an opportunity for this virus. … No matter how immune you think you are, the underlying issues — diabetes and so forth — are signals to be more careful."