There's a lot wrapped up in a voice.
When singer-songwriter-turned-rock-star Chris Stapleton stepped up to the microphone next to Justin Timberlake at the 2015 Country Music Awards, the sheer power and charisma of his singing sent palpable shockwaves through the crowd, viewers at home and, really, anyone vaguely interested in American roots music.
A bearded, cowboy hat-clad figure who seemed to have stumbled out from between the tour buses of Gregg Allman and Waylon Jennings in the late-'70s, Stapleton's raspy, richly unfettered baritone seemed like the perfect antidote to what critics and fans alike had bemoaned about the shiny vapidity of country radio over the past decade, an increasingly homogeneous space full of cookie-cutter paeans and grocery-list lyricism that felt more like brand identity writ large than actual art.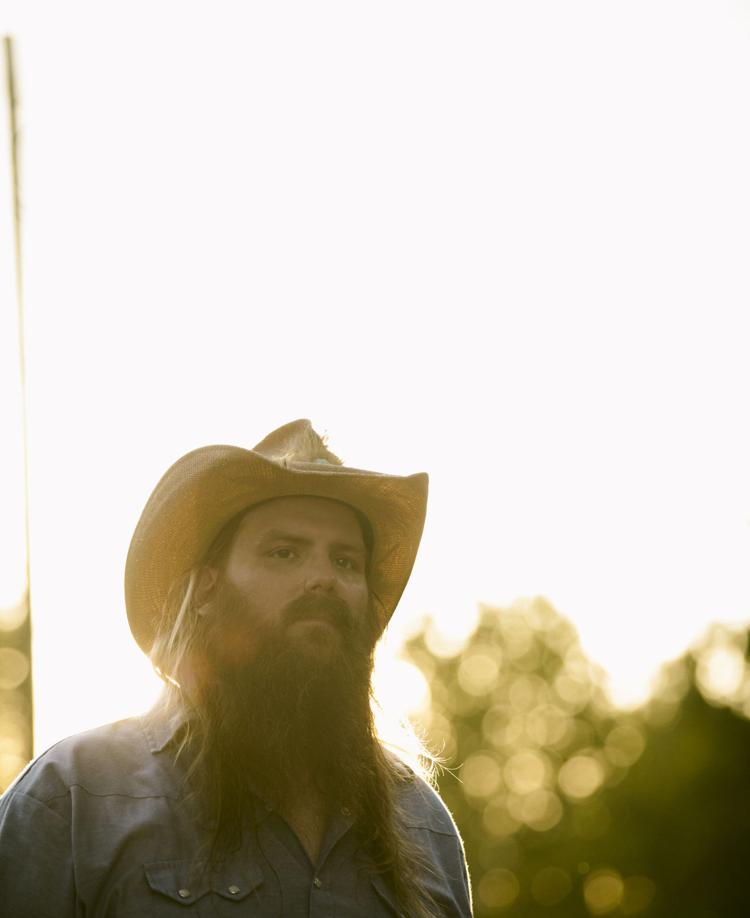 In stark contrast, Stapleton exuded a rugged authenticity. His soulful, Southern rock-soaked take on country was paired with honest, plain-spoken words and music that felt barebones and next to the blundering pop production of country music's biggest stars.
Following that breakout performance at the CMAs, Stapleton experienced a commercial surge that took a guy who spent a career transitioning slowly from clubs and listening rooms to music halls and small theatres and put him just below the Taylor Swift and Adele rung of celebrity. His debut album, 2015's Traveler, is certified Triple Platinum by the RIAA, signifying sales in excess of 3 million copies. Last year's companion follow-ups, From a Room volumes one and two, have combined to move more than 1.2 million copies. As of the Oct. 20 listing, all three were in the Top 30 of the Billboard's country albums chart, with Traveler leading the way, three years later, at No. 5.
---
What: Chris Stapleton
Where: Colonial Life Arena, 801 Lincoln St.
When: Thursday, Oct. 25, 7 p.m.
Price: $79 and up
More: coloniallifearena.com
---
Even more critically, Stapleton broke through on country radio. 2015's "Broken Halos" topped Billboard's Country Airplay chart, on which Sturgill Simpson and Jason Isbell, the other most prominent acts lumped into the emerging "real country" trend, have never even charted.
Stapleton, playing Colonial Life Arena on Thursday, gets mentioned in the same breath as Simpson and Isbell, but they're more idiosyncratic. His backstory includes stints as a bluegrass and blues-rock bandleader, and then later as a successful publishing house writer who penned No. 1 country hits for a Who's Who of A-list country radio stars, including Kenny Chesney, Luke Bryan, Thomas Rhett, Josh Turner and Dierks Bentley. But what this makes him — an authentic journeyman displaying genuine musical acumen in an industry dominated by manufactured, label-groomed stars; or, more cynically, the ultimate Nashville insider — depends on who you ask.
For artists like Brent Cobb, who along with country music legend Marty Stuart provides support on Stapleton's All-American Roadshow tour, and similar journeymen successes like Patrick Davis (who plays The Senate on Nov. 23) and Cody Jinks (touring through the Township on Nov. 2), Stapleton's breakthrough might suggest a potential path to greater success — or at least a sense of possibility. Free Times reached out to Cobb, Davis and locals Todd Mathis and Becca Smith to talk about what Stapleton's rise represents.
Front Row Seat
For Cobb, Stapleton's success feels like the culmination of a slow-trickling ebb back toward country music artistry. Brent is the cousin of Dave Cobb, who has produced blockbuster albums by Stapleton, Isbell and Simpson.
"My perception of it is a little different, because I'd already seen Shooter Jennings and Put the 'O' Back in Country Music, you know, kind of blow up there for a little bit on that Universal South record label," he points out.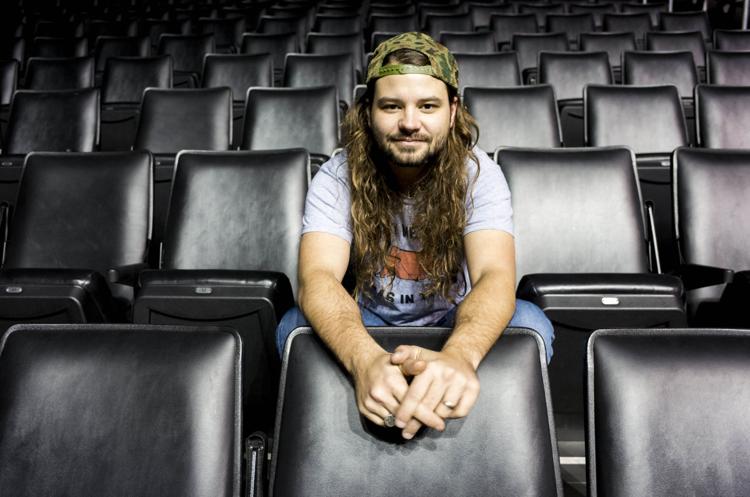 That 2005 album was produced by Dave Cobb, who would go on to record Jennings' second LP and Jamey Johnson's traditionalist efforts in the late 2000s before eventually producing all of the landmark efforts from Stapleton, Simpson and Isbell.
"I was there in the studio in L.A. when they were recording [Jennings' sophomore LP] Rodeo," Brent Cobb recalls. "And I watched that turn into the Jamey Johnson record, and that turn into people like Cody Jinks and Whitey Morgan that put out their records [with Dave]. In my opinion, that's sort of what started all of [these acts] getting mainstream success, or close to it. I've been able to see it like a flower on the wall the whole time."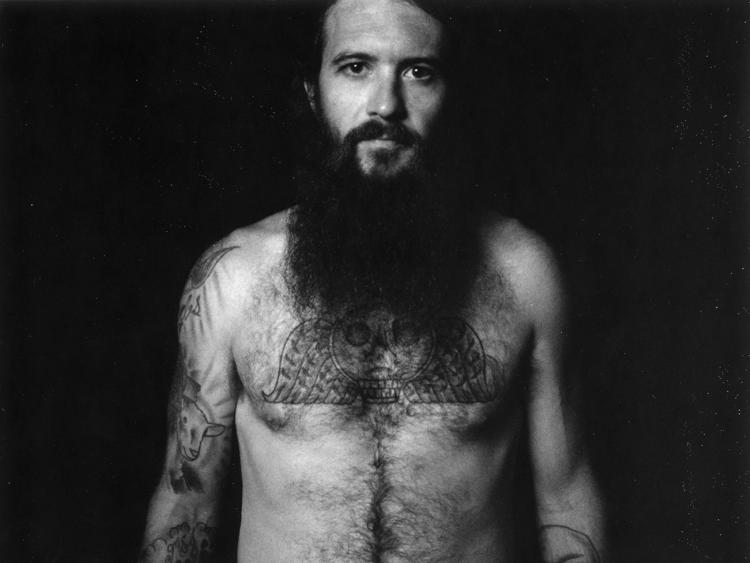 For Cobb, who brings a similar blue-collar lyricism and old-school 70s spirit to country music as Stapleton, with a hint of The Band's swampy funk side, this lineage is both inspiration and vindication.
"My songs might have been a lot more formulaic if not for that," he says of his studio experience with his cousin. "but I knew it could work, just writing from your heart and not for the money."
"And uh, hoping the money would follow," he chuckles. "It has yet to catch up."
Against the Grain
For Patrick Davis, a Camden native and University of South Carolina graduate who works with Stapleton as a staff writer at the Warner/Chappell Music publishing company, Stapleton's style is more in the line of what he always wanted to do when he headed up to Nashville in 2002.
"I moved up here because I loved music, but it wasn't because of country music," he insists. "I grew up listening to classic rock songwriters, the Allman Brothers, Joe Cocker, James Taylor, Neil Young, that kind of stuff. And I realized that people I loved, like Springsteen and Tom Petty, weren't too far removed from some of the '90s country that was around at the time [I went to Nashville]. Not all of it, but there was some of that songwriting aspect."
Davis, who spent much of the last fifteen years balancing a solo career and woodshedding tunes for the likes of Darius Rucker, Lady Antebellum, Jewel and others, says he felt, like so many others, a bit disenchanted with where the industry was heading.
"I think what happened is that a lot of us kind of became disenfranchised by what mainstream country music had become," he confesses. "I guess it's almost like looking the other way, because I didn't really feel like country music was really my thing. I was never a huge fan — I liked Dwight Yoakum and Hal Ketchum and Mary Chapin Carpenter, all of these guys whose artistic credibility was not ruined by Nashville.
"I knew about all the big huge stars, but those guys didn't really move the needle for me. The people that I liked were the people that still existed on country radio in the '90s and even in the early-2000s, all of that stuff has kind of been pushed out."
Davis is careful to note that the mainstream isn't all bad — he cites Miranda Lambert, Eric Church and Brothers Osborne along with Stapleton as examples of stars who maintain their authenticity — but still feels like even they exist against the grain of what the country music industry has become.
"[Stapleton] is almost successful in the genre in spite of country music," Davis argues. "He's not successful because of the genre. I really believe that. He's so talented that he can be successful in anything that he does. He came up writing songs in town to make money, but I looked at him as more of a Sturgill or Isbell mold than whatever the mainstream part of the genre is, Florida-Georgia Line or Thomas Rhett or plug a name in, Luke Bryan, whatever."
The fact that Stapleton now gets played on country radio could be a harbinger of a sea change in the format, but Davis is dubious that the industry can truly change its stripes.
"It's wonderful to know that somebody like Stapleton can exist, but I don't think we can look to him as model; he's more of an outlier," he laments. "Trust me, there's not 12 more of him coming down the line for mainstream radio. They literally have to fight tooth and nail to get him on the radio even. And if you look at his history with country radio before the Justin Timberlake [collaboration] … before that moment he probably moved 150, 200,000 albums over however long he had been out. But that moment was the moment that trends sent him more into, I don't know, Wal-Mart territory."
Like Cobb though, Davis sees Stapleton's success as proof that his own artistic efforts can succeed, too. Over the last two years, he's ramped up his own solo career with the horn-driven backing band The Midnight Choir as he tries to transition more away from writing for others.
"I'm still doing that — Jake Owen cut a song that I wrote with some guys that's about as mainstream as it gets, so I still can do that every now and then," he hedges. "But I want to take the John Prine model or the Lyle Lovett model or the Isbell model, guys that all kind of forged their own path."
Line in the Sand
Even among fans of traditional country and outsider roots music, Stapleton's success is held with a bit of suspicion. One such critic is local alt-country and rock singer-songwriter Todd Mathis, who recently put out a three-song EP of country classics by the likes of Hank Williams and Tom T. Hall. He's also written for blogs like Twangville and Step Out of the Line for years, covering a broad range of roots music. He draws a firm line in the sand between folks like Isbell and Simpson, who have truly built fan bases apart from Nashville and somebody like Stapleton.
"Stapleton has been writing other people's hits for years and just decided to use all of that to build his own name, which is very different than Sturgill and Isbell," Mathis contends. "Stapleton was an ultimate insider."
Mathis notes that Stapleton was already signed to Mercury Nashville for his debut, a label that is part of the Universal Music Group and also claims major acts like Billy Currington, Sugarland, and Shania Twain.
"I think he or some A&R guy saw what Sturgill and Isbell were doing and he took it to the next level," he posits. "He's been in Nashville and knows how the game is played, that old-school country was coming around again and he could cash in. Maybe a bit like Jamey Johnson a few years back."
Mathis also agrees with Davis that Stapleton's breakthrough on country radio is unlikely to lead to much of a change, despite his healthy album sales, because he's the most palatable of the "outsider" options and mostly paints within the lines with which the format's listeners are comfortable.
"Does the average country music listener today want to hear [Jason Isbell's] 'Elephant' when they tune in? I doubt it," he opines. "They definitely don't want to hear Sturgill bitch or follow Jason's Twitter feed."
Nod to the Past
For all of the hardened pessimism of Mathis and Davis, some do glean hope from Stapleton's radio success and arena-packing power. Take Becca Smith, an Americana singer-songwriter and recent College of Charleston graduate based in Columbia who dropped her country-leaning debut album, I-26, earlier this year.
"What he's doing is kind of giving a little nod to the past and honoring that while also kind of revolutionizing the sound of country music and getting people energized to really listen and really just feel connected with the words and with the way that he's singing," she points out. "It gives me a little bit of hope, because I would like to think that with everything going on in the world in general, that, you know, it's all not bad and that there are people that still want to listen and still want a relationship with the artists and with the music."
Smith says she grew up loving a fair bit of country radio, citing Tim McGraw, Faith Hill, and the Dixie Chicks as favorites, but has long felt "a certain type of way about" the direction of the genre. For her, Stapleton's success and his ability to bring both songwriter-ly elements and blues and soul back into the mainstream feels important.
"I don't want to discriminate myself or pigeonhole myself into a certain sound," she notes. "Some songs might seem a little more leaning to the country and some, some people say, you know, that it's kind of Americana, kind of both a little bit."
And she's right, too. So are Davis, Cobb and Mathis. Stapleton's success, whether it's a growing trend or a unicorn story, points out that there's a large audience out there for something outside the straitjacket confines of what Nashville's Music Row has become.
"I think he's bringing in people who might have written country music off," Smith concludes, "or who think that it's all what you [normally] hear on the radio — which, I don't blame them because I don't really like it either."
Let us know what you think: Email editor@free-times.com.