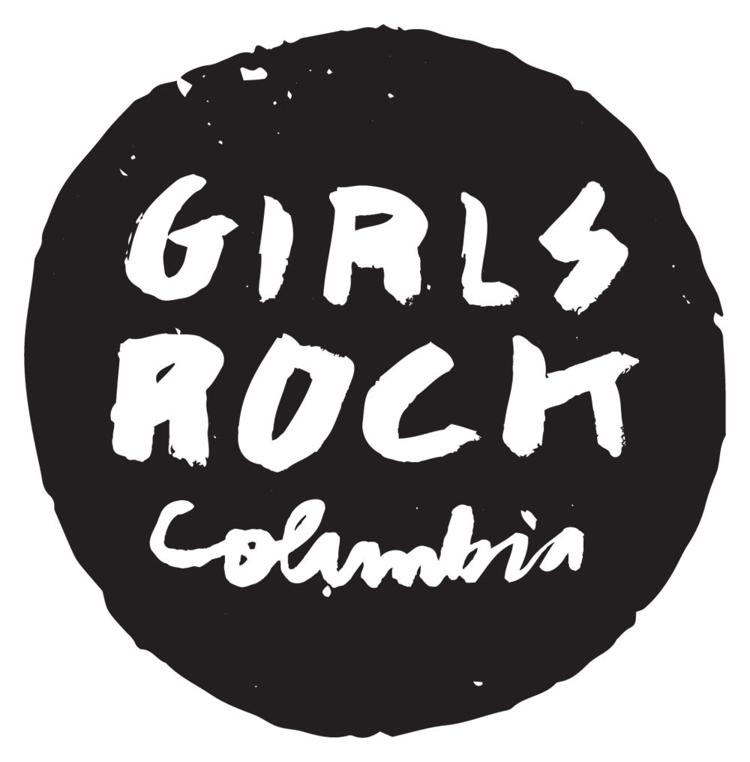 For the seventh year running, a group of girls and transgender youth will spend a week together at the Girls Rock Columbia camp learning, in the most fundamental sense, how to amplify their voices by working together.
The crash course has the campers learning instruments and writing an original song together that will be performed at the traditional Saturday showcase, this year taking place at the new Central Energy venue at BullStreet, but also taking part in workshops on everything from self-defense and neurodiversity awareness to guitar pedals and podcasting. Woven throughout these activities are messages about breaking down barriers, building confidence and finding the power to speak, sing or scream one's personal truth, guitar in hand or not. 
With that in mind, Free Times asked a few Girls Rock volunteers and teen leaders (returning campers who shoulder mentorship responsibilities) about the music that best sums up their experiences and the ethos of the camp. Here's what they said.
Hartley Middleton, Girls Rock board member and organizer
Probably "Warrior" by Kesha. The song is about revolution and breaking down barriers and all that, but more importantly, it's just really fun. That's an important part of Girls Rock to me — we're doing this important work, and it's definitely hard sometimes, but centering joy and love helps us remember why it's worthwhile.
Lou Leone, Girls Rock teen leader
A song that I think would capture the ideas inspiring Girls Rock Columbia is "Sing" by My Chemical Romance. It's a song that's always inspiring to me, a rallying cry as it were, to never be silent in expression.
Mila Burgess-Conway, Girls Rock board member and workshop organizer
Simply because of how I've seen the campers react to both of these songs, I'd have to say, "Party in the USA" by Miley Cyrus and "Roar" by Katy Perry. I don't have a particular affinity for either song, but when you watch 70 plus campers come out of their shells on the second day of camp to sing and dance to those songs together at the top of their lungs, it does something to the heart strings.  
Majestic Sumter, Girls Rock organizer
I have so many songs that remind me of camp and the organization, but I'm going to say the Hoku song "Perfect Day" really sums things up. Being around the amazing people and campers that make Girls Rock Columbia possible make for a perfect day of positivity and awesomeness that you just want to continuously have around.
Erica Thomas, Girls Rock board president
At camp, we often have dance parties to close out the day. Beyoncé's "Run the World (Girls)" is definitely a favorite. Camp week is all about creating a safe space for girls, trans youth and our volunteers to express themselves and feel empowered. There is nothing more beautiful than being in a roomful of our campers and volunteers dancing and singing along like no one is watching. 
Lin Agullo, Girls Rock teen leader
The song that comes to mind when I think of Girls Rock is "New Years" by Asobi Seksu. I chose this song because Girls Rock Columbia has become a major part of my life, and the memories I have created there and the things I have learned have definitely changed me for the better and will stick with me for a lifetime. When you translate the lyrics, the song is about memories and nostalgia, and I know in the future I will think back fondly of my days [in camp].
Jessica Oliver, Girls Rock executive director
Anything by Bikini Kill gets me so excited to share music and friendship with our campers. Their music is high energy, you can headbang to it, you can dance to it, and it was inspirational to me as a teenager when I first started listening to them to see a band of women having fun together, supporting each other, and being loud with confidence. "Rebel Girl" seems to have become the unofficial anthem of the Girls Rock movement, and I really love the lines, "That girl thinks she's the queen of the neighborhood / I got news for you, she is! / They say she's a dyke, but I know she is my best friend!" It captures what drew me to volunteering for Girls Rock in the first place. It's about holding your head up high, sticking up for your friends, silencing bigotry and hate speech, and supporting other women and gender variant folks. ... Girls Rock teaches all of us that our self-esteem doesn't need to come with the price tag of anyone else's self-esteem. We can all be powerful, kind, loud, messy, cool and creative as long as we make space for and encourage others to be those things, too. 
---
What: Girls Rock Columbia Camper Showcase 2019
Where: Central Energy, 2030 Gregg St.
When: Saturday, July 20, 3-5 p.m.
Price: $10
More: girlsrockcolumbia.com