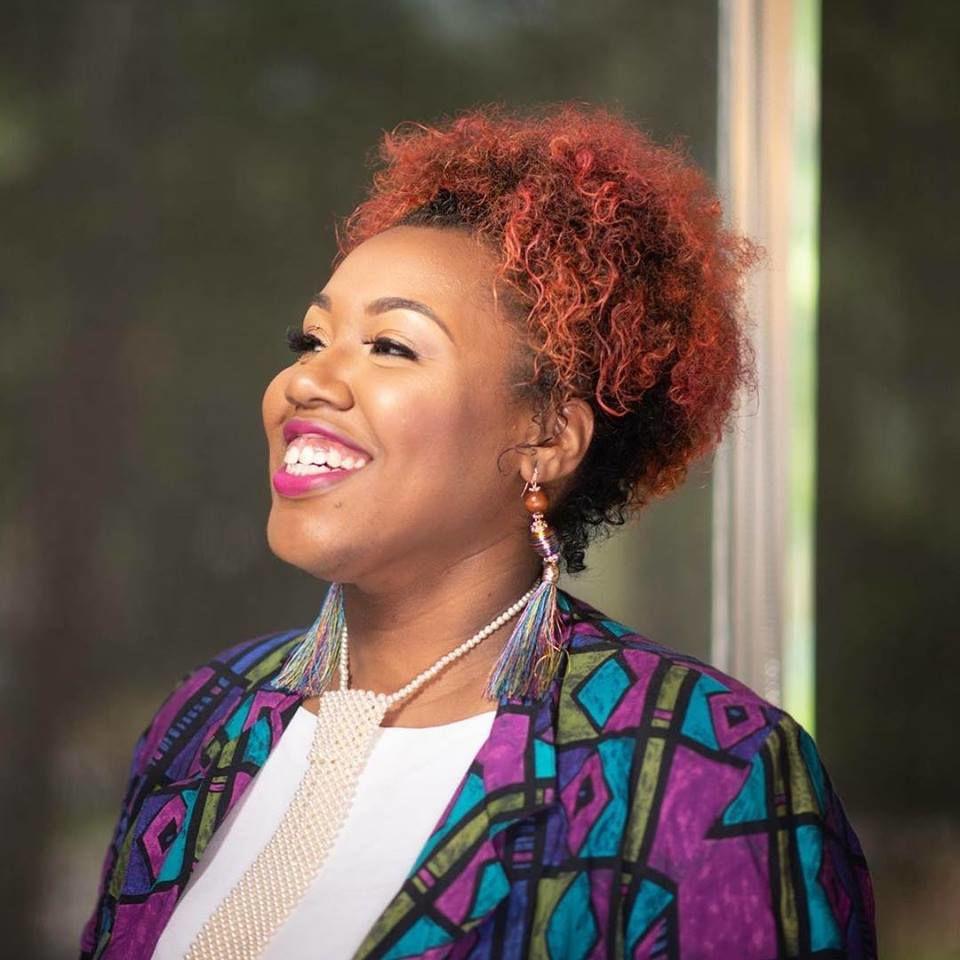 There's something particularly millennial about the way singer TiffanyJ has evolved as a solo artist.
Her story begins with an archetypal timeworn narrative, attending the same church as R&B star Angie Stone, where her mother led the church choir.
"My mom was like one of the premier church choir leaders and singers," she recalls. "So at all of her choir rehearsals, everything she had to sing at, I was always tagging along. She was my first real inside view of what it was like to really sing and touch hearts. I started singing in the church choir and I've been kind of just singing ever since."
From there, things take a darker turn. Although she excelled at music throughout her childhood and eventually joined the gospel group Eternal Voices, she also battled depression and self-esteem issues, including an attempt at suicide when she was 12. That experience with mental health issues and peer pressure ultimately led her down a different path, one which fused a variety of pursuits under a single thematic banner.
"I was actually led to start journaling [because of that experience], which led to songwriting at the age of 14," she explains. "Songwriting was my way to release my feelings without holding everything in, because I was so accustomed to bottling everything up."
Eventually, this songwriting impulse moved her away from doing strictly gospel music into a loosely neo-soul space, with a message of self-love and self-empowerment shining through. 
"I knew I wanted to tell stories and uplift through, you know, my lyrics that weren't necessarily gospel-based," she recalls. "I just always had a passion to help people better themselves or feel better about themselves. So it was kind of natural for me to have that instinct when it came to my songwriting."
But that impulse was by no means limited to music. TiffanyJ self-identifies as an entrepreneur, with her Super Beauty super hero line that features books and dolls promoting self-esteem and self-worth alongside other endeavors like a web series, podcast, "boot camp" for girls and other efforts. 
It's a distinctly borderless kind of personality-driven approach that feels like the DIY movement of the moment. For TiffanyJ, though, it's still the music that drives everything.
"The Super Beauty brand that I released has gotten me the most national attention," she admits, referring to the fact that she won a national BET Pitch Your Hustle contest last year that brought her wider attention. "But I feel like it's only going to help me shine a light on the things I've always been working on, like music."
"I would rather my persona be inspirational and not necessarily having my music be [strictly] inspirational. Being able to have a personality outside of getting behind a microphone and singing, that was kind of my motivation to do the things like the book and the web show and the podcast and all that kind of stuff. I just want to ride the wave and have it help me promote the music because with all those projects, you know, I wrote my own things, there's a song that goes with them. So music was always a part of everything that I've done."
And she's continued to release tunes all along. Her 2016 solo album Evolving, produced by Fantasia touring guitarist Bruce Robinson, Jr., showcased her gospel-tinged neo-soul style and inspirational message while introducing shades of contemporary R&B. In singles since, she's shown a penchant for continued evolution, releasing both gospel-tinged ballads like "It All Starts With Me" and radio-ready, pop-inflected hip-hop with "Supa Dope Chick."
She's in the process of preparing a true follow-up to Evolving right now. The new songs have a "soulful vibe, but with heavier lyrical content," according to the singer. While she's reticent to describe herself in a specific genre (she insists on sticking to her tagline of "a soulful approach to melodic art"), she does note that the new material makes more use of programmed beats, as opposed to organic live drums, which suggests she will continue to move towards a more contemporary R&B space.
The new album has a title (Epiphany 3:25), but no release date, though she plans to preview some of the songs April 12 at the Indigo Blue Gallery in Sandhill. 
"It's really hard as an independent artist to independently release music," she admits. "[The album] is something I've been working on for a long time and I haven't come to the conclusion of what is the right goal to have. 
"I just put in the work and hopefully some good things happen."  
Let us know what you think: Email editor@free-times.com.