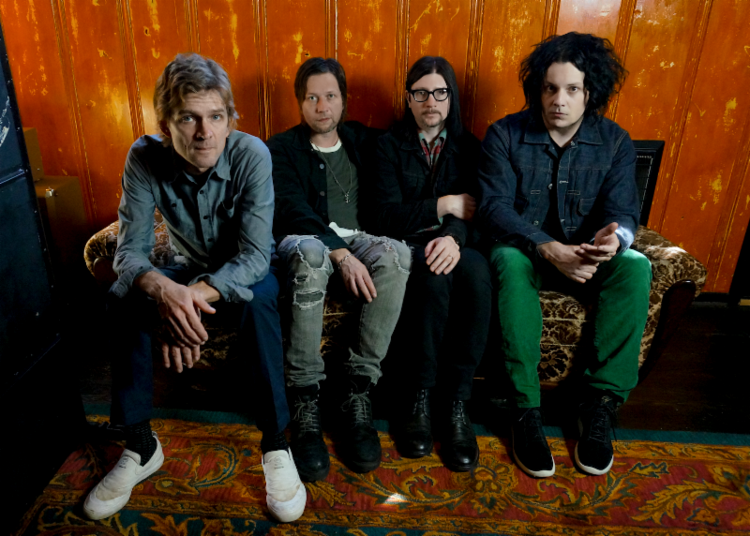 Jack White has done so much in his career that it's easy to forget whole sections of it.
The Raconteurs, a band White formed with The Greenhornes' Jack Lawrence and Patrick Keeler and singer/multi-instrumentalist Brendan Benson, put out two albums of raucous, loud-as-hell garage rock in 2006 and 2008 and sort of faded away, simply because everyone in the band was doing other stuff. There was an attempted reunion to make new music in 2013, but that was followed by a mysterious statement from Benson that a new album was "off the table."
But one of the best things about running your own record label, as Jack White does with Third Man, is that you can more or less resurrect a band's music anytime you want, and that's what White has done with The Raconteurs. Last year, Third Man announced a reissue of the band's second album, Consolers of the Lonely, which Rolling Stone called "a blissfully stoned conversation between White and Benson about their favorite bands: Led Zeppelin, the Who, Badfinger," to celebrate the album's 10th anniversary.
The reissued version of Consolers also included two newly-recorded songs on a special 7- single, and that studio reunion blossomed into sessions for a full album, Help Us Stranger, that will be out in June.
That's good news, but the really good news is that there's a tour, which will bring The Raconteurs to the Township Auditorium on Aug. 20, with White returning to the venue after playing a solo show there in 2014. Tickets go on sale via ticketmaster.com on Friday, April 12, at 10 a.m.