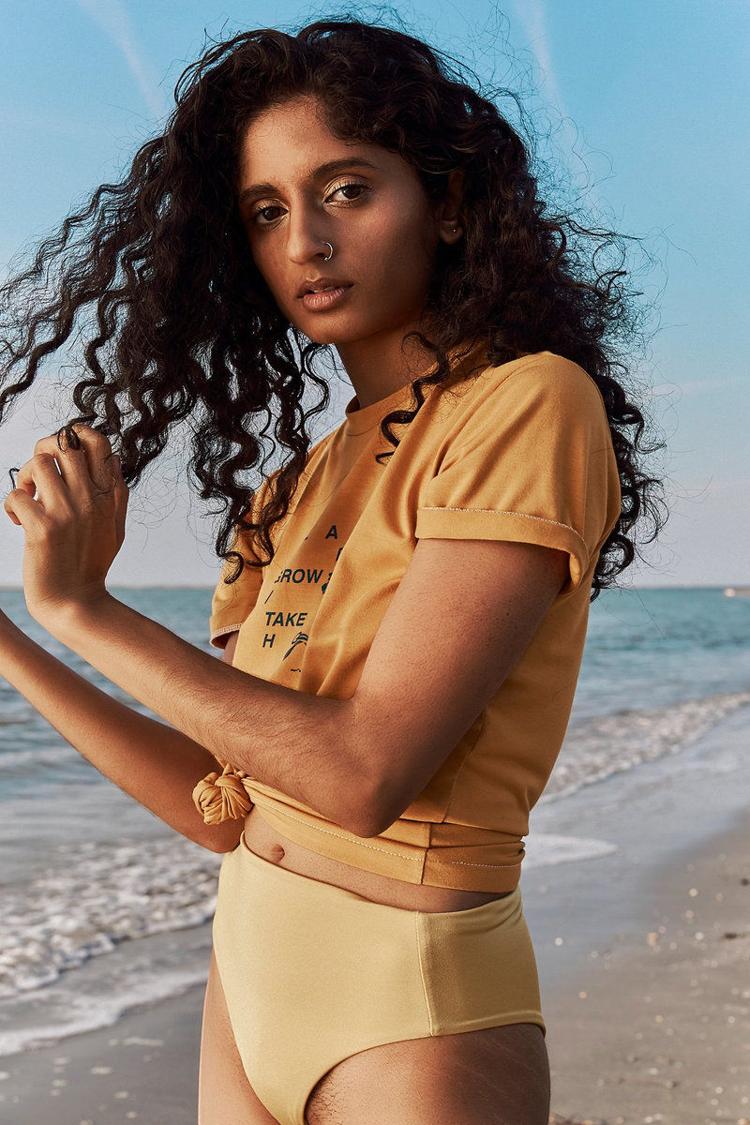 This article originally contained a quote that artist Diaspoura gave to Nylon, which, due in part to an editing error, made it appear that Free Times had interviewed her. We had not. Free Times regrets the error. In addition to amending this article, we are also reviewing past work by this writer and reevaluating our procedures for assigning and vetting freelance work. — Eva Moore, editor
---
All you have to do is take a quick scan of music festival posters to notice the glaring disparity when it comes to gender. 
Per analysis published last May by music criticism mecca Pitchfork, only a quarter of the artists booked in 2017 by 23 of the summer's biggest U.S. festivals included at least one female member — that means seven out of 10 acts on the bills featured only men. 
Female artists are there, sure, but usually in smaller print near the bottom. Even in supposedly forward-thinking music circles, the patriarchy is — unfortunately — alive and well. In Columbia, the organizers of the first-year event Girls Block want to be part of the solution.
As many good ideas do, it all started over a beer. Kati Baldwin and Catherine Hunsinger, friends for about nine years, began chatting one night about the possibility of a female-fueled festival. Hunsinger, Girls Block's executive director, refers to this a-ha moment as a "beautiful moment over drinks." And as she was that night, Baldwin, the festival's creative director, is on the same page.
"We both had the same idea at the same time," Baldwin says. "The female aspect of it was at the base."
"[The Idea] went so much further than anticipated," she continues. "We thought we were just going to have a bar crawl and it turned into an all-day event with Main Street being blocked off." 
The night of music will take place at three venues on the 1600 block — Hendrix, the Pastor's Study above Lula Drake, and The Space Hall venue in the basement of Tapp's Arts Center — with the road closed down to facilitate jumping between rooms.
The 15-act lineup features a diverse array of female and non-binary talent. Charleston-based headliner Diaspoura, who had the video for her recent single "Glisten" premiered by Nylon, weaves together narcotic modern R&B textures and purposefully woke songwriting. Columbia's Ahomari offers similar but more subdued fare that chronicles struggles with disability and living as a black trans person in the South. The sleek electro-pop of Columbia's Glass Mansions is sparked by the ringing vocals of Jayna Doyle, while fellow local artist Cayla Fralick brings similarly sonorous singing to transfixingly bittersweet indie pop-rock.
"We believed we could do it, but we never imagined it would be this big," Hunsinger offers after taking a deep breath. "It is sort of overwhelming the amount of support we have received. It's hard to grasp the totality of the situation." 
While the idea started as an all-female concert, there's more than just music on tap this weekend. During the day, Girls Block will host a variety of women and femme vendors as well as an outdoor stage at the weekly Soda City Market, highlighting artists, comedians, businesses and more. There will also be a panel led by the Women's Rights Empowerment Network.
Hunsinger and Baldwin are encouraged by the buy-in they received from the participating venues. Take Hendrix, the new restaurant that will host acts on its rooftop bar. Though the venue is overseen by men, there was no pushback when they suggested the bar feature drinks created by female bartenders.
"These guys have been so supportive," Baldwin says. "It is really cool to have dudes involved that are just as enthusiastic about supporting women."
Fralick is excited to be part of the festival.
"Kati Baldwin and I started talking at a show at New Brookland Tavern a few months ago and she kind of hinted that something was in the works," she recalls. "I think she just said the words 'women' and 'Columbia,' and I was like, 'I'm in'. I'm not even sure if it was a real invitation at first or if I inserted myself because I was so excited about it. It's so many of my favorite things at once. I'm thrilled and grateful to be included." 
And inclusion, after all, is the name of the game.
"[I want] women to bring their weird, bring their crazy, bring their closeted things, bring their hula hoops and dance in the street and feel so comfortable," Hunsinger declares. "It's a lady carnival, it's a carnival for us to be so amazing and I want people to bring their weird."   
Let us know what you think: Email editor@free-times.com.