On behalf of Free Times, I'd like to apologize.
The last time the paper rallied its previously annual music festival was 2012. Like every newspaper in this harried modern age, we've gone through some changes since then. But our commitment to highlighting the many great musicians doing work in the Midlands never wavered. And come Saturday, we mean to prove it, bringing Music Crawl back with 21 diverse acts taking the stage at four Vista venues.
With this first year back, we're focusing exclusively on the local music scene, showcasing a wide cross-section of what this area has to offer. Leaning on advice from a committee that included representatives from local blogs SceneSC and But I'm Not a Critic Though, local radio stations WXRY and WUSC, local metal promoter #ColumbiaRules, and Love, Peace & Hip-Hop, the team behind the annual Hip-Hop Family Day, we assembled a lineup that spans electro and hardcore, rap and folk, indie rock and R&B.
Columbia deserves a Music Crawl. We're sorry it took so long. — Jordan Lawrence
---
The Aristocrat
(1001 Washington St.)
12:30 a.m. — Fat Rat da Czar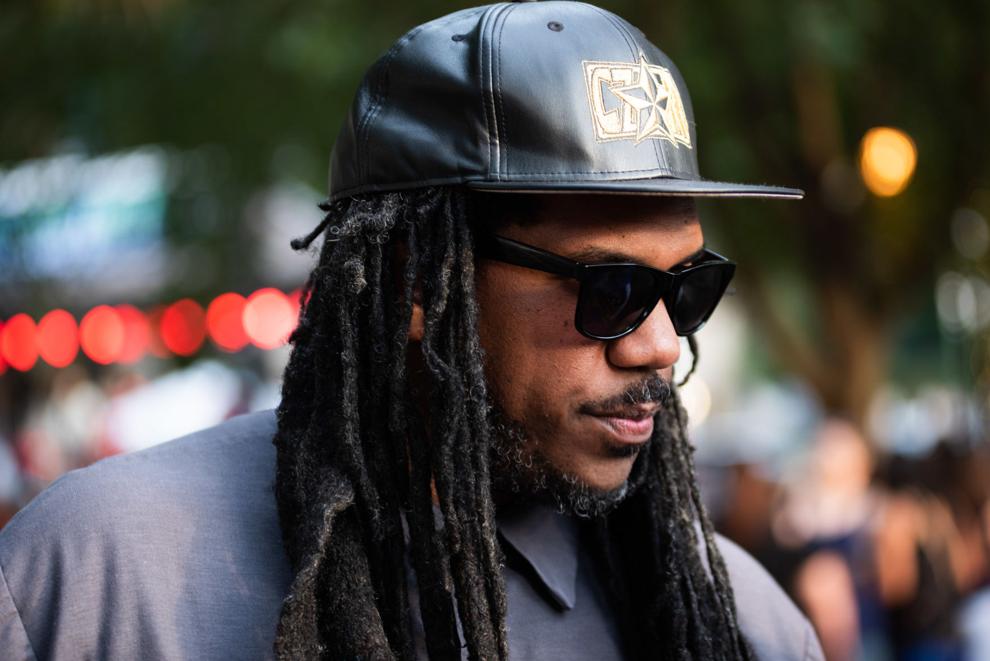 Some might forgive you for forgetting how powerful Fat Rat da Czar is behind the mic. After all, the stalwart rapper and scene leader does many other things — leading the charge for Love, Peace & Hip-Hop and its regular The Soda Live shows at Tapp's Arts Center and massive annual Hip-Hop Family Day block party; helping cut other artists' records at the Boom Room, the hip-hop-centered enclave of Rosewood's Jam Room recording studio.
Me, though? I have little sympathy for anyone who could let Fat Rat's scorching rumble of a flow and bracing bars slip their mind. Returning to the full, unflinching glory of his Da Cold War series with this year's excellent ETHX, he hits Music Crawl ready to give anybody in need a forceful reminder. "If I put in, then I'ma get it back," he proclaims on "Magnificent," "You're gonna pay me in blood if you don't pay me in scratch." Show up. And show some respect. — Jordan Lawrence
11:30 p.m. — Niecy Blues with ET Anderson
See "Cross Collaboration Works for Local Artists"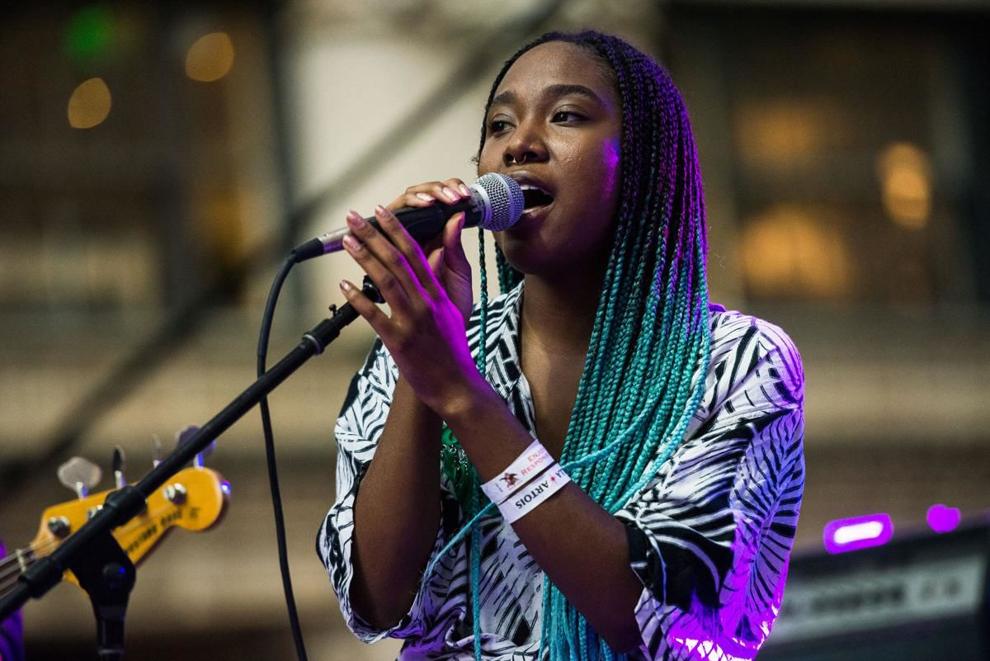 10:30 p.m. — Autocorrect
We all know that time spent away from good music, especially lengthier periods, can change the way you experience your favorite moments. This is normal human memory at work, right? Time away definitely changes my impression of Autocorrect's aggressively psychedelic electro-rap. The Autocorrect in my head is never anything like the Autocorrect playing on my stereo, with different rhythms and textures emerging each time I listen. But no matter what's popping through most at the time, the group's vibe ably balances the chill and the obsessed, the soulful and the robotic. — Michael Spawn
9:30 p.m. — LaLisa
The only female member of the Fat Rat da Czar-mentored NewSC crew, LaLisa often seems called upon to provide a double-X-chromosome foil to her male counterparts. But she's clearly got her own ideas and point of view along with a trustworthy old-school flow that suggests she's a devoted student of the bars-heavy legacy of Lauryn Hill and Rhapsody. Check out last year's solo mixtape Goddess Flow to preview her genuine bonafides. — Kyle Petersen   
8:30 p.m. — Katera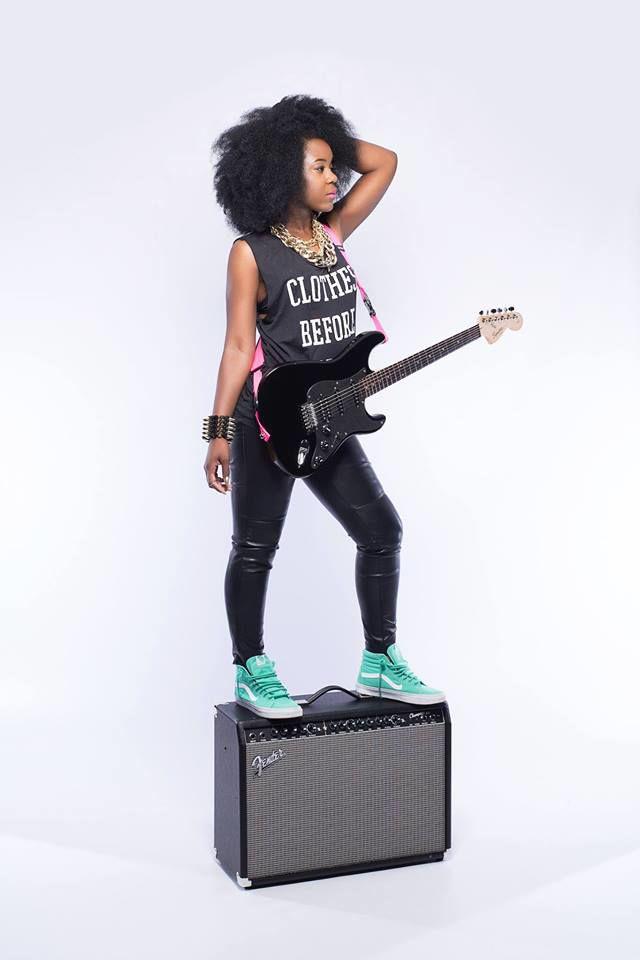 Budding singer-songwriter Katera is a keen genre mixologist. Her mixtape Under the Influence compiles covers of artists like Michael Jackson and Erykah Badu, twisting well-known melodies with a breezy, sweet R&B vocal. Her talent extends to the guitar as well, ably supporting her vocal manipulations on tributes and lending compositional integrity to her own originals. — Tricia Callahan
Art Bar
(1211 Park St.)
1 a.m. — Barnwell
See "How Four of Music Crawl's Rock Bands Balance Evolution and Identity"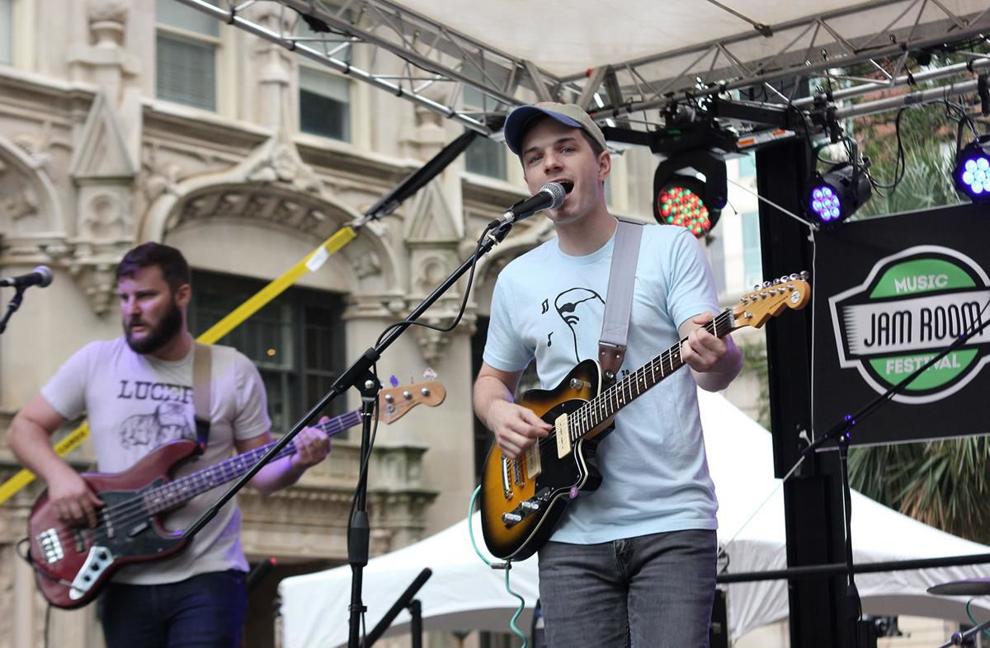 12:15 a.m. — Blocker
See "How Four of Music Crawl's Rock Bands Balance Evolution and Identity"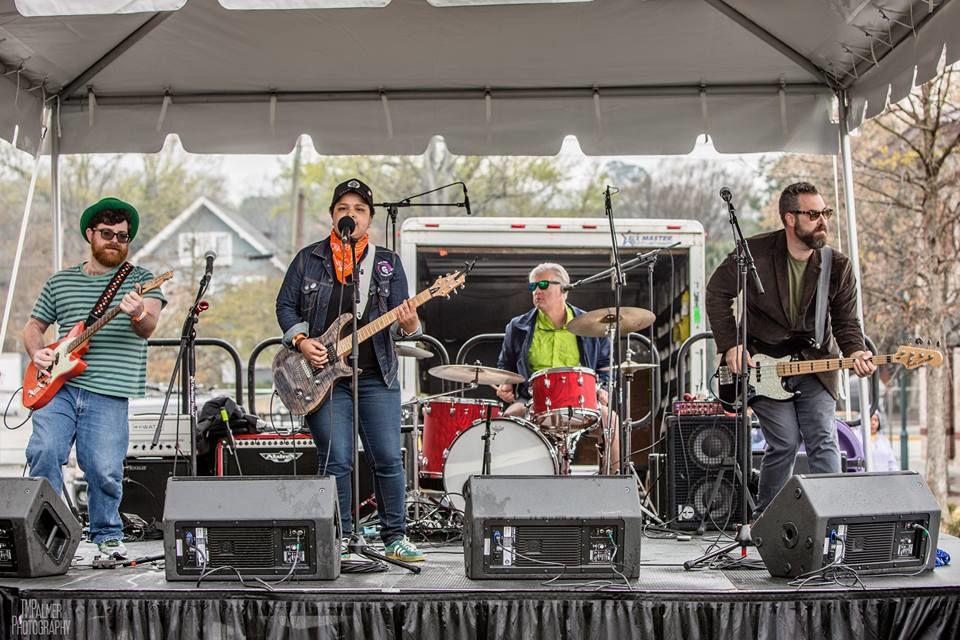 11:30 p.m. — Those Lavender Whales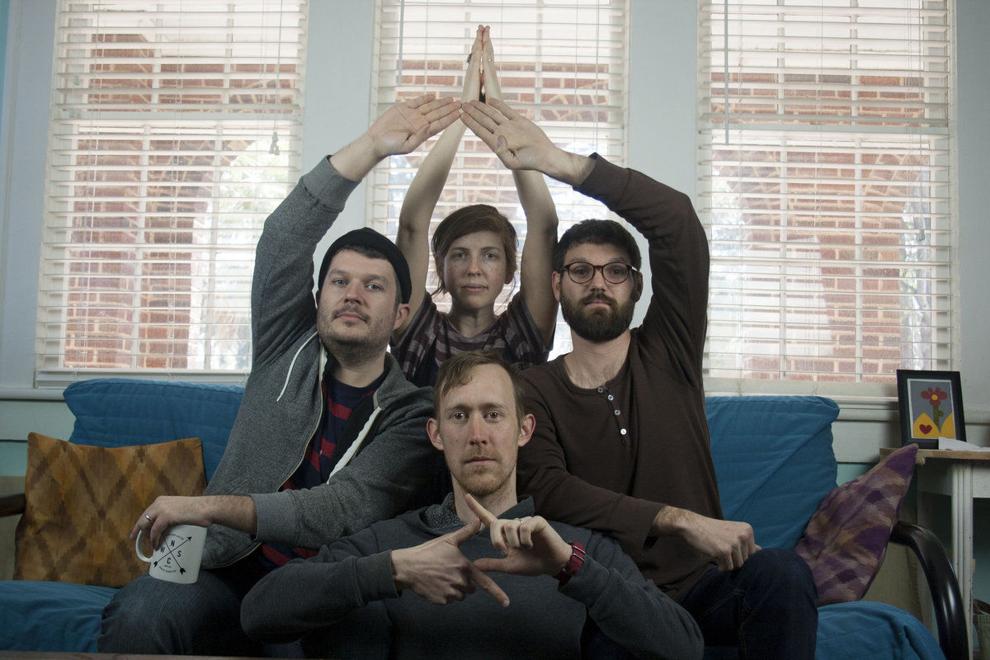 "Indomitable" is a word that gets overused when talking about music. But Those Lavender Whales earn it. Diagnosed with a brain tumor in 2014, singer and guitarist Aaron Graves survived, and his indie pop band thrived. With effervescent but bittersweet melodies embedded in dynamic and evocative soundscapes, last year's triumphant My Bones Are Singing finds Graves' eternal optimism shining all the brighter when contrasted with dark and daunting doubts. "We'll give it one more try, and if that fails then let's give it another, better try," he insists, as the caustic fuzz of "Lose My Mind" turns suddenly sunny, "And when we walk outside the things we've made will shine so bright we'll have to close our eyes." Overcoming distance to play this weekend at full strength — guitarist Patrick Wall (former Free Times music editor and Music Crawl wrangler) is flying in from Boston — Those Lavender Whales don't give up. Here's hoping they never do. — Jordan Lawrence
10:45 p.m. — The Lovely Few
See "The Restoration and the Lovely Few are Concept-Heavy Bands with Staying Power"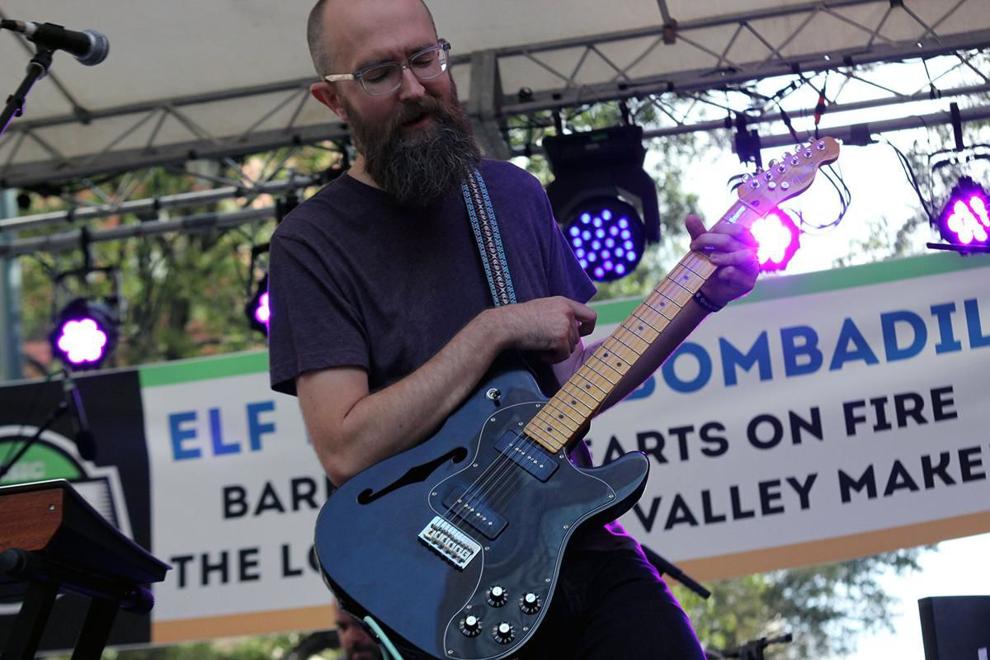 10 p.m. — Buckdancer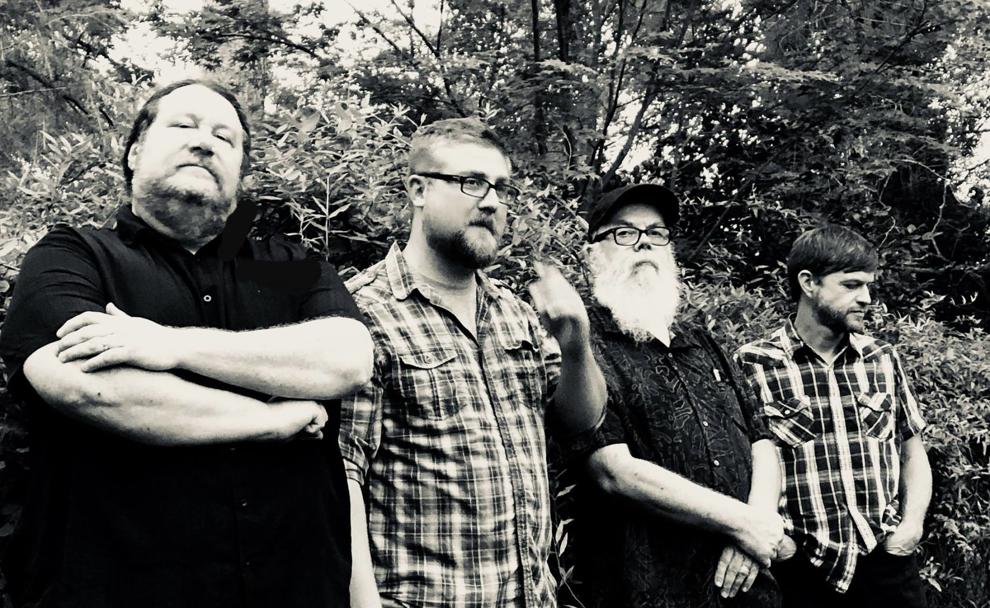 On Furtherville, the 2018 solo album that sparked Chris Compton's new band Buckdancer, the stalwart Columbia songwriter tries on various folk and roots rock guises with the enthusiasm of a rom-com's "getting ready" montage. And even in the rare instances when the lyrics ring sour, the music works — be it the Tom Waits-ish vaudeville vibes of the title track, the beaming, bluegrass-y country-rock of "Sunshine in the Mine," or the confidently smoldering blues of "Highwater Rising." Expect similarly accomplished shapeshifting at Music Crawl. — Jordan Lawrence
9:15 p.m. — Tyler Digital x Mario McClean
See "Cross Collaboration Works for Local Artists"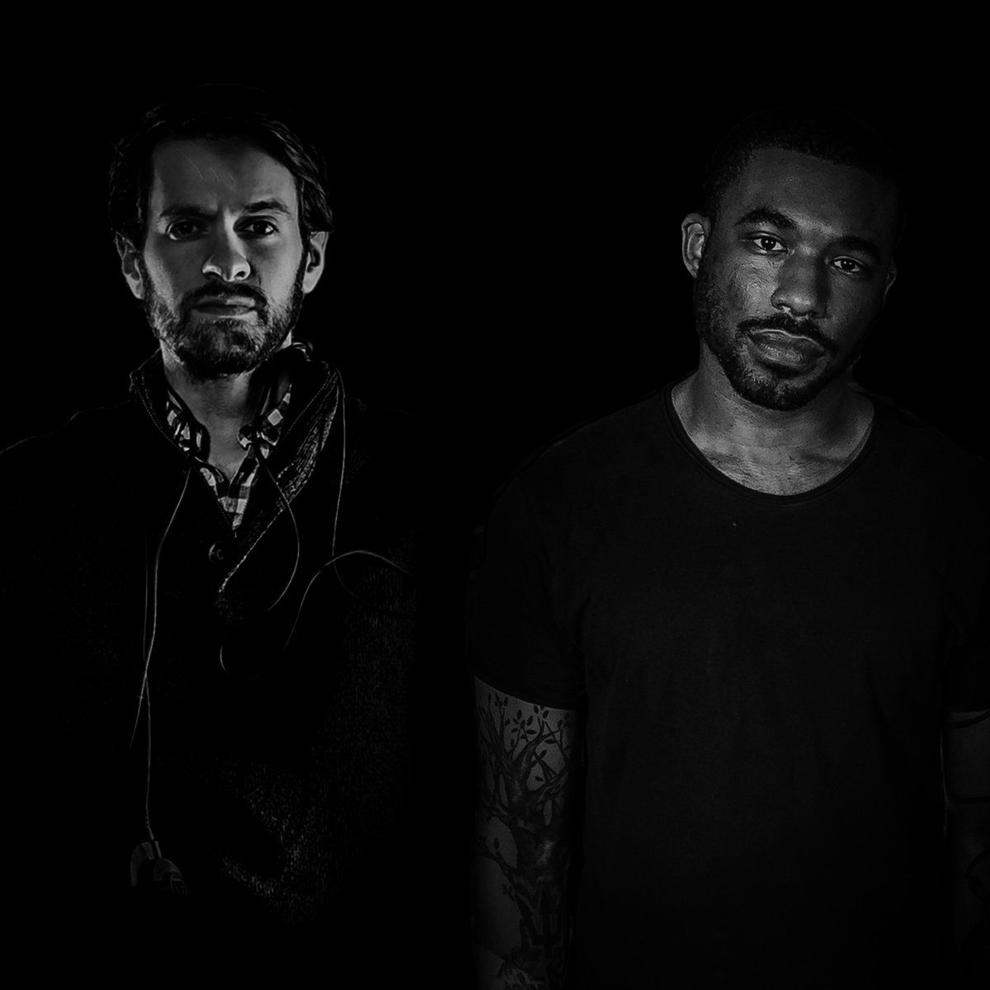 8:30 p.m. — The Boomtown Waifs
Started by two thirds of the all too briefly lived Prairie Willows, The Boomtown Waifs share that trio's penchant for richly rustic melodies, resplendent vocal harmonies, and wry smiles that cover bruised hearts. But the new group parts from the old when it comes to the instrumentation, with guitarist Kelley McCulloch McLachlan and fiddler Kristen Harris trading old-time minimalism for a full-on country band that can softly sway or eagerly rollick, depending on what the given song requires. — Jordan Lawrence
Hunter-Gatherer Brewery & Alehouse
(900 Main St.)
1 a.m. — Boo Hag
See "How Four of Music Crawl's Rock Bands Balance Evolution and Identity"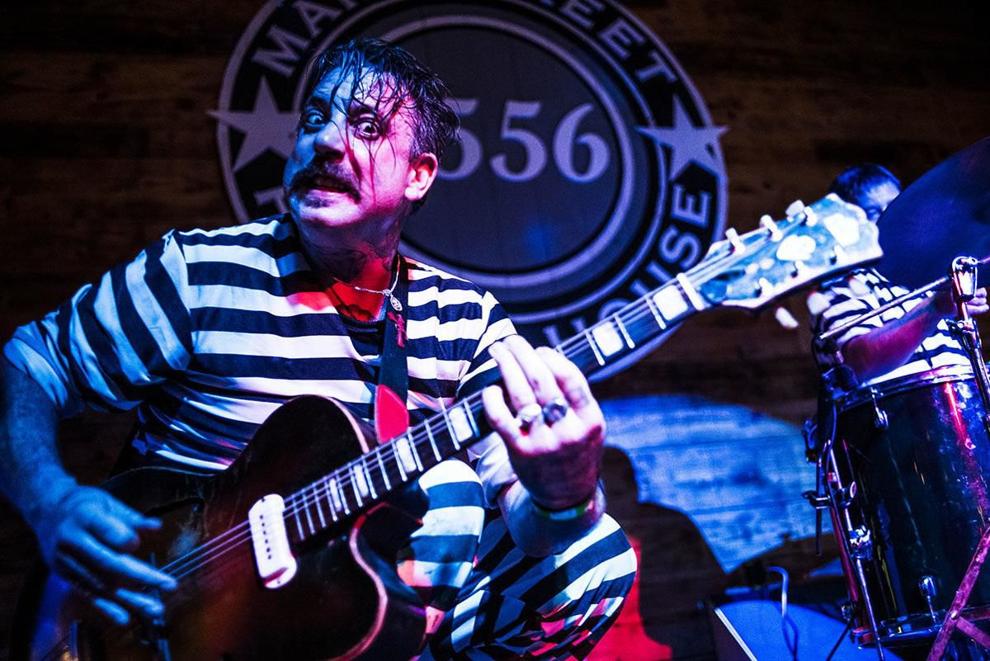 12 a.m. — Soul Press
On its nine-track self-titled debut, Columbia quintet Soul Press covers a lot of ground within the relatively narrow confines of hardcore. The group sticks to the genre's fundamental elements, moving from breakneck riffs into half-time breakdowns and back again. But the band also injects heavy doses of metal into its riffs. There are fills colored by thrash divebombs and bridges that veer awfully close to death metal. And in songs like "Holding Pattern," the band feels fully metallic, more holy terror than youth crew. These darker elements combine to give Soul Press an exciting and refreshing dynamic without shedding an ounce of urgency or intensity. — Bryan C. Reed
11 p.m. — Death Becomes Even the Maiden
It makes almost too much sense that Death Becomes Even the Maiden returned the same year — damn near the same month — as Music Crawl. The powerhouse trio was one of the Crawl's most consistent — and consistently excellent — bands. The time away hasn't dulled the trio's sharp attack: Chris Powell still pounds the skins with violence and precision; Heyward Sims still guides the songs' mathy grooves with serrated melodies and abrupt rhythmic shifts; Eric Greenwood still lays waste with fierce post-punk-indebted basslines and throat-shredding shrieks. And "The Only Thing I Feel for You Is the Recoil" still f#!ing rips. — Patrick Wall
10 p.m. — Nepotism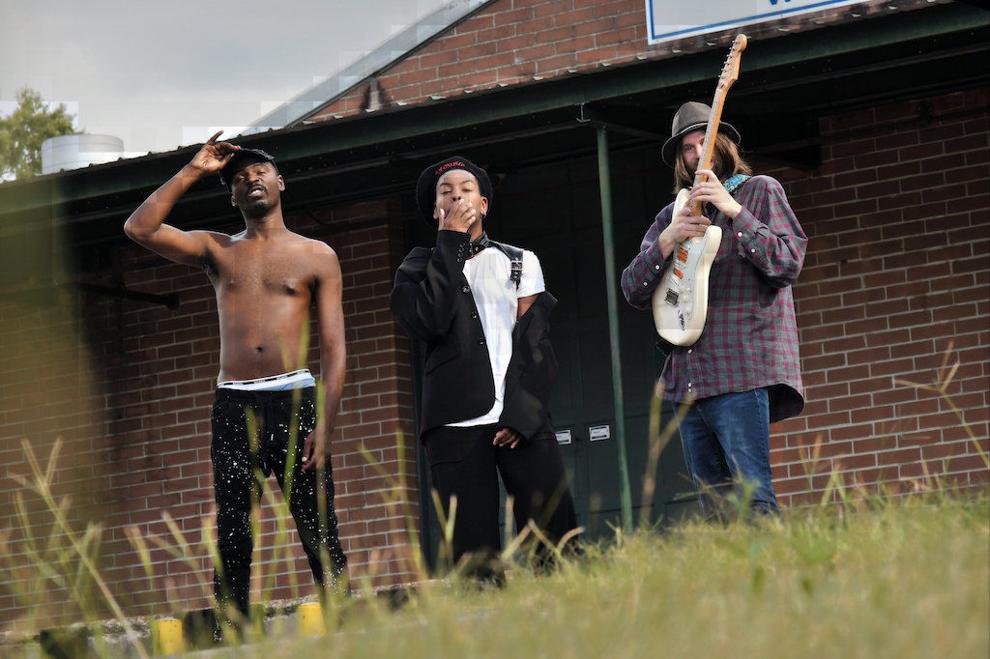 Nepotism potently rails against inequality. The band's mix of early '90s hip-hop and punk guitar riffs recall zeitgeist-defining acts like Public Enemy, owning similar intensity to that of recent hellraisers Run the Jewels, and Rob Kershaw's commentary on the contemporary black experience is by turns biting and thoughtful. Stop by if you're looking for a reason to light that molotov cocktail. — Ethan Fogus
Trustus Theatre
(520 Lady St.)
12:15 a.m. — Dear Blanca
See "How Four of Music Crawl's Rock Bands Balance Evolution and Identity"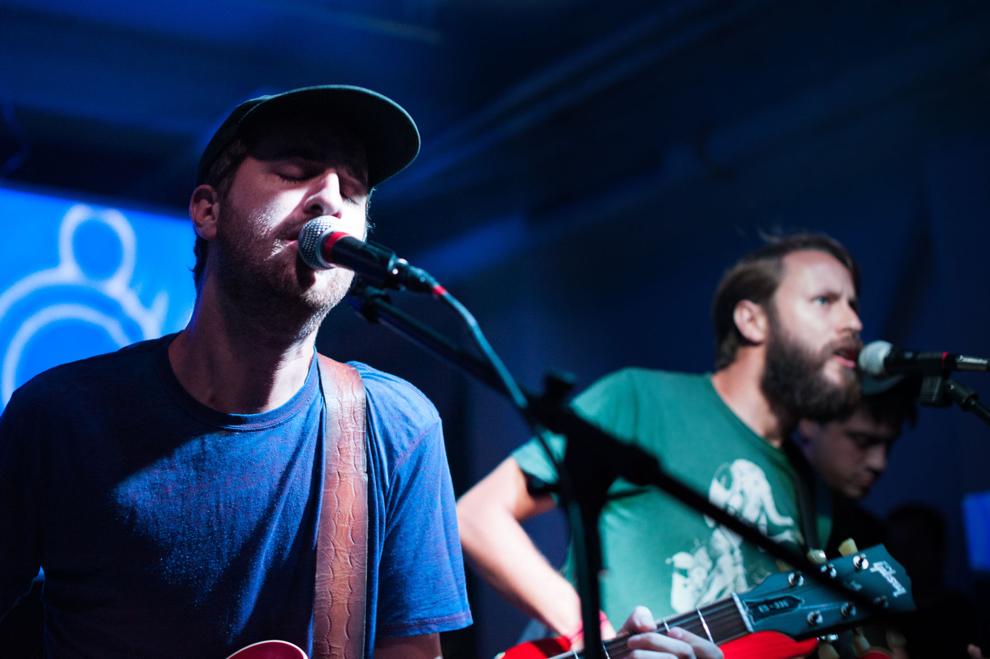 11:15 p.m. — The Restoration
See "The Restoration and the Lovely Few are Concept-Heavy Bands with Staying Power"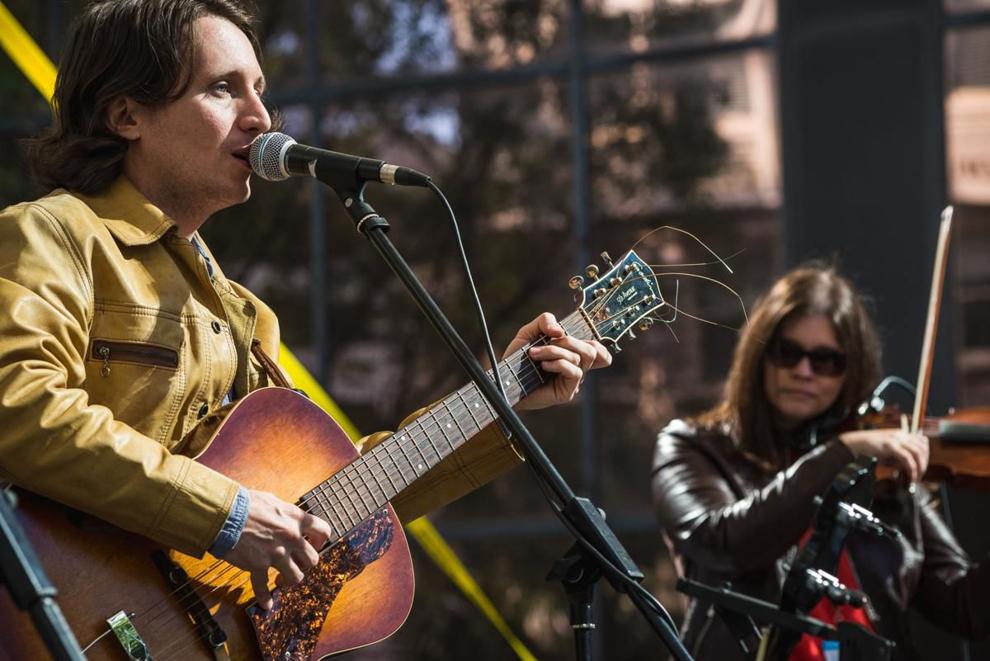 10:15 p.m. — NUMBTONGUE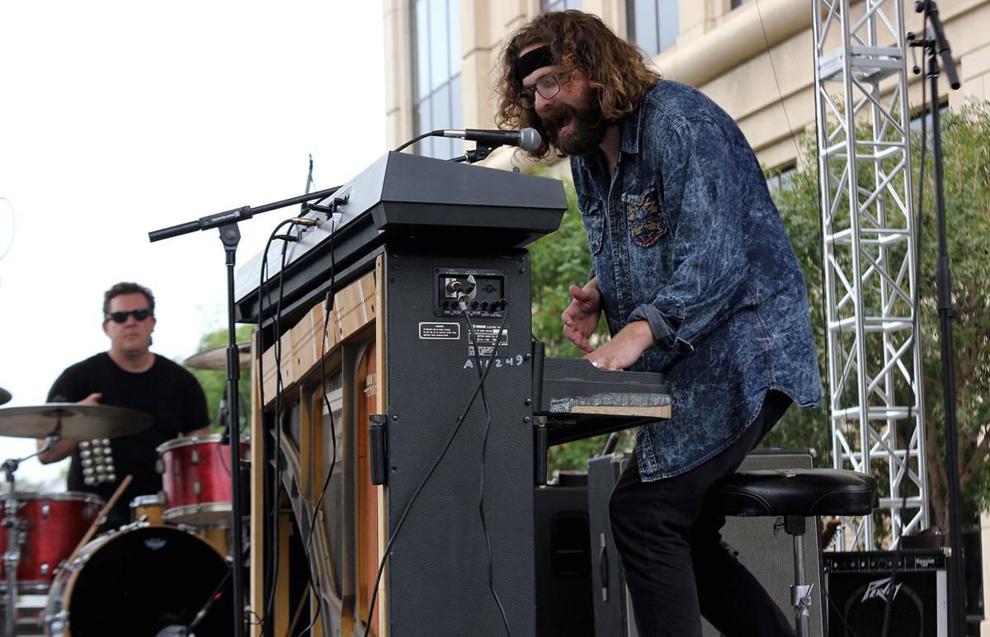 NUMBTONGUE is hard to describe. There are times when singer and leader Bobby Hatfield maintains the taste for sweeping melodies and sparkling textures that defined his old pop act The Sea Wolf Mutiny. But there are also times where the distortion turns leaden, the guitars and piano veer madly, and NUMBTONGUE resembles pulse-pounding indie rock acts like Columbia's own ET Anderson, another of Hatfield's former affiliations. And of late, this gloriously fractured identity is further complicated on stage by zany, prog-leaning embellishments. Sometimes confusion is the most thrilling thing. Catch NUMBTONGUE for proof. — Jordan Lawrence
9:15 p.m. — George Fetner & the Strays
George Fetner's a bit of a chameleon. His guises have included stormy Britfolk songwriter (see: last year's Some Things We'll Change), avant-garde composer (see: 2015's Beneath the Ice) and proggy jam-rock bandleader (see: his bygone trio Pinna). But Fetner seems most natural fronting The Strays, a rangy and loose-limbed rock 'n' roll ensemble that's built for a good time. The swirling Hammond swells of "Get On Up," the greasy Tom Petty-isms of "Drinking Bourbon on a Saturday Night," the bubbly pep of "Parachutes" — these are the calling cards of a songwriter built to bridge crowds. Hey, Fetner was born on a spaceship called rock 'n' roll, after all. Why not join him for a ride? — Patrick Wall
8:15 p.m. — Cayla Fralick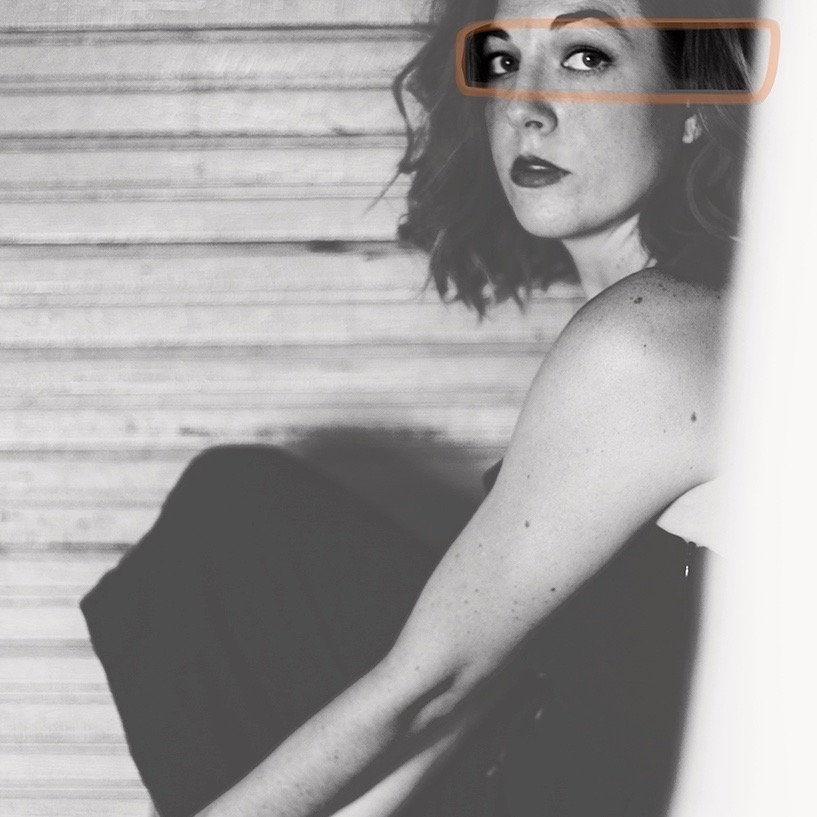 Singer-songwriter Cayla Fralick made a name for herself on the scene years ago as the leader of the indie pop-rock outfit kemp ridley, but she might be even better on her own. The newly released single "Some Hotel" illustrates a sumptuous sense of atmosphere and the kind of sharp-eyed storytelling gifts that justify favorable comparisons to artists like Phoebe Bridgers and Lucy Dacus, who are among the leading lights of the contemporary indie rock world.  — Kyle Petersen