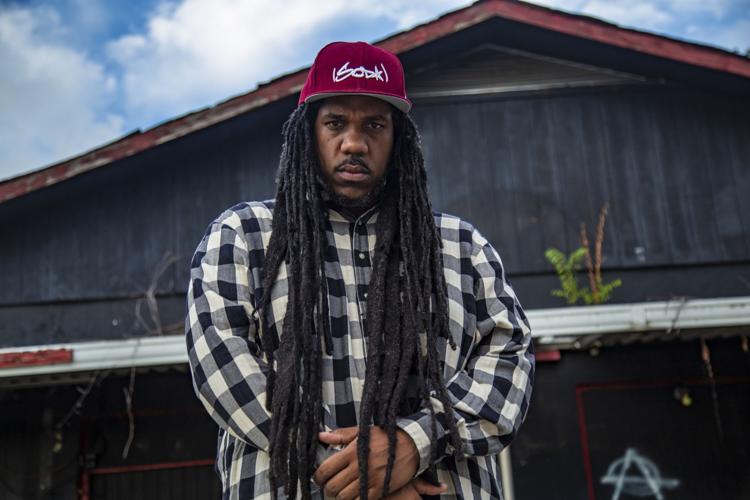 Last Friday on Columbia's Main Street, Fat Rat da Czar delivered a very different set from the one he'll offer this Friday at Art Bar.
The hometown rapper was one of four local acts chosen to play a special block party. Columbia Mayor Steve Benjamin is currently president of the U.S. Conference of Mayors, a non-partisan organization of cities with populations of 30,000 or more. As such, the group held its Fall Leadership Meeting in Columbia. As part of his efforts to show off the city to his mayoral colleagues, Benjamin shut down the 1600 block of the revitalized Main Street, a section bustling with such recent additions as The Grand bowling alley and bar and a virtual Topgolf Swing Suite.
Fat Rat took the stage roughly midway through the night, his long dreads swinging out from under an orange ball cap. Backed by a bright and limber live band — bass strutting, percussion percolating, female vocals sparkling — he was jovial and welcoming.
"You feeling good?" Fat smiled at the crowd during the middle of the set. "You love your mama?"
He bid attendees to enjoy themselves, but he reminded them that he's about more than just inciting good times.
"I gotta let you know who I am, too," he said.
This balance showed through in the set, with lighter fare, such as the grinning undulations of the guy-girl give-and-take "Gentle Smile" (featuring protege LaLisa), leaving room for more socially conscious rumblings like "Rise."
Fat Rat's been rapping for more than two decades. And while it's easy to reduce such a constant presence to a few defining traits — his large frame and commanding voice, his signature hair, his affection for the Oakland Raiders — this Czar has many facets.
At 41, he's more than the guy leading the charge for Love, Peace & Hip-Hop, the group that has put on April's Hip-Hop Family Day on Main Street since 2013, attracting tens of thousands to enjoy headliners like Kid 'n Play and MC Lyte and celebrate the community-building ethos at the heart of the genre. He's more than the mentor who has keyed on his role as an engineer at the Boom Room, the hip-hop-focused enclave of Rosewood's longstanding Jam Room recording studio, to boost new talents such as Cole Connor and LaLisa with the young-gun collective NewSC. And he's more than the open-armed, non-threatening artist he comes across as on projects such as ColorBlind, a folk-hop duo with singer-songwriter and rapper Justin Smith that soothed growing racial tensions in 2015, and RailRoad, his bright, feature-laden solo album from 2016.
"I feel like over the last six years people have gotten to see so much more than the rapper," Fat Rat (aka Darius Johnson) says, sneaking in a Free Times interview last week at a bar across from WLTX ahead of a TV spot with the mayor. "My son will be 15 come November. I got a full-on teenager, being a teenager. And I'm just enjoying trying to be with my family more. And I think that I've had a chance to do that all in the last six years. But this microphone, I don't play with that. I've never given anybody slack-ass. There was a message that needed to come from me, and that was the message that came at that time."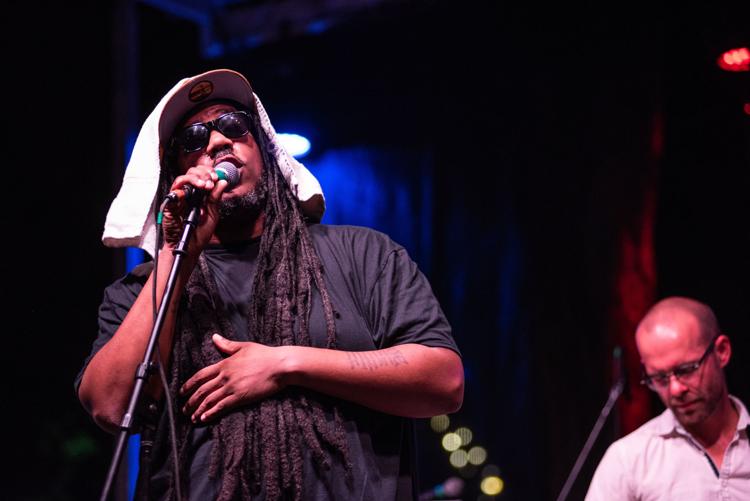 Unflinching Bars
His next message, then, is both a proclamation and a reminder. ETHX, the new album Fat Rat celebrates at Art Bar this week, serves as fierce proof that the unflinching bars he spit before becoming a more approachable ambassador are still a part of him. Not since the third and final installment in his Da Cold War series dropped in 2012 has Fat Rat so relentlessly showed off his touch for coating bracing barbs with his gravely drawl.
"Breakfast with the mayor," he growls, tense and coarse, on "MAgnificent," "Lunch with the governor / But he don't f#!k with us / So we treat him like a customer."
No, this isn't the Fat Rat from Friday's block party — or, at least, it's not the same side.
"It's definitely me getting back to saying, 'Alright, I've seen how things have been going,'" the rapper says of ETHX. "Reminiscent of Cold War, but I'm sitting at a different position. At that point, I was sitting at a position where I needed to make sure I yelled, screamed loud enough, or made a loud enough sound that everybody heard me. Now I've got the attention, but I want to make sure everything I'm saying now just speaks to a blueprint."
---
What: Fat Rat da Czar
Where: Art Bar, 1211 Park St.
When: Friday, Oct. 5, 8 p.m.
With: Boo Hag, Subsonics
Price: $5
More: 803-929-0198, artbarsc.com
---
Constructive Vitriol
Indeed, while it's an aggressive album, it's as much about building good things up as tearing bad things down.
The opening "Wake Up" initially seeks to set the record straight, rebuking the notion that efforts like ColorBlind and RailRoad at all softened him — "You got confused by the local news narrative," he spits, "And forgot around me, you should be scared to live." But later on, he's using his experiences as an object lesson for rappers coming up behind him, calling out folks who take criticism from the likes of Free Times (and this critic in particular) too seriously — "When it comes to Jordan Lawrence and how he feels / My advice: Be cool and stay trill." In other words: F#!k the haters.
"Everybody's worried about the wrong thing," Fat Rat offers. "I didn't give a rat's ass who thought what when Cold War was coming out. I had something I wanted to say, and I wanted to make sure it was good. When we're in the spot and the homies are listening to the music, that's what I care about. If somebody in some office space uptown, downtown, in another town doesn't get it quite yet, give it time."
"Warning Shot" viciously attacks lesser emcees that have cropped up in Fat Rat's wake. "Stop endorsing fragile n#!gas that's porcelain / Gave birth to some weak-ass rappers, should have aborted." But here again, the vitriol soon turns didactic — "Wise up, before you walk, you got to crawl / You don't make a deposit, then you can't make a withdrawal." He's more than willing to shepherd promising young talents — so long as they're willing to put in the work.
"I haven't been as honest about just the grit that it took [to get here]," Fat Rat says of his recent releases. "Because I didn't think the young people could relate. I thought that they would say, 'Oh, that was the old way, man. You don't have to learn how to do ProTools and stay up in the studio 10 hours in a row and mix until your ears are bleeding and go to every town and sell it.' I thought I would maybe be speaking an old language. But what was important was why I was doing it."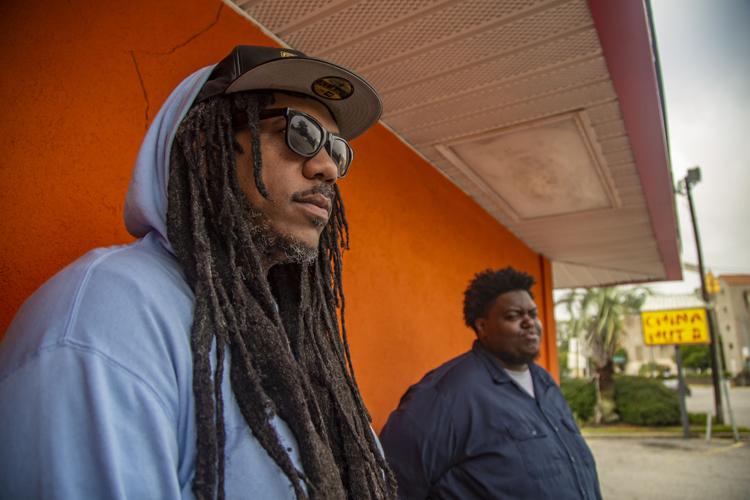 This collision of past and present comes through in other aspects of the record. The beats, provided by local producer MIDIMarc, get their friction from confronting bass and drums suffused in old-school grime with high, twisting soulful melodies and samples that point toward more modern smoothness. And while there will be a limited 10-track physical edition, the digital album's short songs and brisk, seven-track duration mirror Kanye West-produced 2018 mini-albums from Pusha T and Nas.
"Fat Rat, he's extremely versatile," offers MIDIMarc (aka Marcum Core), a frequent collaborator who was 10 years old when he first met the rapper. "He can literally rap on anything. He's a true emcee. I like to think that I'm just as versatile as a producer where I can be dirty when I want to or need to, or have a real clean, polished sound. It's nothing that really got talked about, especially with him, I know life kind of writes his songs."
"When I get to throwing paint, he throws it, too," Fat Rat says says of Marc. "He doesn't care. We just throwing it together. And for some reason, we don't talk much anymore when we make music together, hardly at all. Which is great. I guess it speaks to where we're at. He feels it."
"I wanted some soul. I wanted some dirt," the rapper concludes. "I can't tell this story with a crispy-clean scene. It doesn't go together. This story came out of the dirt. So I wanted the music to reflect that."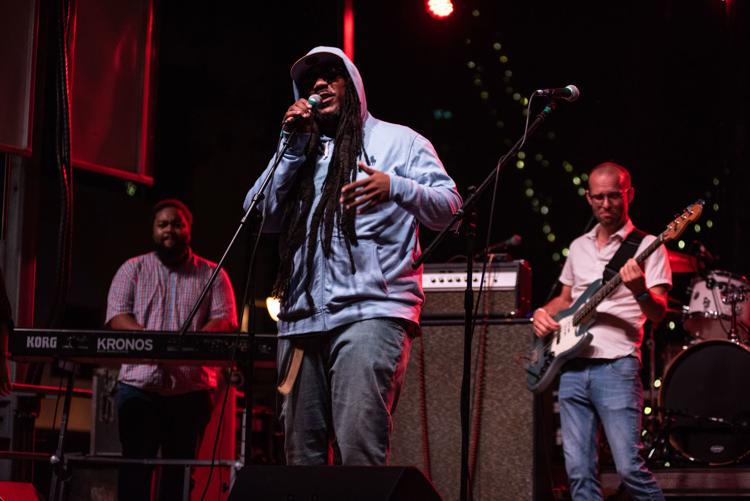 Set the Stage
More than just showing off his own malleability, Fat Rat is increasingly keen to expose Columbia to the diversity of hip-hop. He and Love, Peace & Hip-Hop have a new outlet to do just that at Tapp's Arts Center. With The Soda Live, they will program shows in the Fountain Room, an intimate performance venue in the basement of the Main Street space, recently upgraded with a new elevated stage.
"I think that kind of community of development is going to be what makes Columbia great," Tapp's Executive Director Caitlin Bright says of Love, Peace & Hip-Hop and its annual block party. "It's having these really inclusive festivals that promote the celebration of diversity. And then having somebody that's had that success and has that experience, that knowledge build something here was a no-brainer for me."
Eventually, the plan is to upgrade the space to facilitate live recording, with construction — funded by a grant — scheduled to begin in November, with the room fully up and running by January or February. Fat Rat is excited to open this space to a variety of genres — gypsy folk-rock duo Megan Jean and the KFB will headline a show next month — but he also wants to provide a space that caters specifically to the needs of hip-hop, right down to paying extra for wireless mics to facilitate more unencumbered performances.
"I wanted a space where young people could learn live sound and how to do a show and that whole aspect," he explains. "Live kept me in the game. Radio never really did anything for me. People commenting on a good show, or saying to other people, 'Man, he got a great show,' that's what kept me around so long. I looked at LaLisa and NewSC and them and they benefited from being with me all the time and playing a lot of big stages. I want to be able to do that on a more consistent level."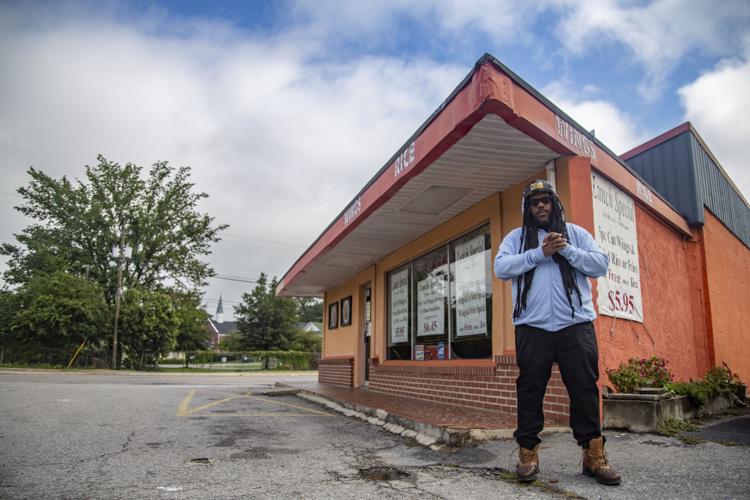 One recent performer that got a boost from the wireless mics was excess-extolling Atlanta emcee Trinidad James, whom Fat Rat reports leaped out into the crowd, pouring shots into people's mouths. It's a different type of hip-hop experience from those offered during his organization's annual Family Day, but the rapper argues that it's just as valid.
"That's all that hip-hop said you had to do, be what you are," he contends. "So whether you're Too Short in a long Cadillac talking about pimping girls or whether you're Jay-Z in a Rolls Royce talking about being the ultimate hustler or whether you're Scarface in Texas talking about a fist fight or Snoop Dogg throwing gang signs, all you have to do is be who you are. Hip-hop's only rule is don't lie about who you are. Be who you are. Because that's who we're buying. We're buying who you are."
By leading a festival that displays more approachable aspects, and by making music for a time that was similarly welcoming, perhaps Fat Rat has made Columbia a bit more receptive to hip-hop's rougher edges — whether it's his own work or the work of others.
"I've got to shake hands and kiss babies and all the other stuff, but this is me," he says of ETHX. "This is for me. And I've worked hard to have the artistic freedom."
Let us know what you think: Email editor@free-times.com.