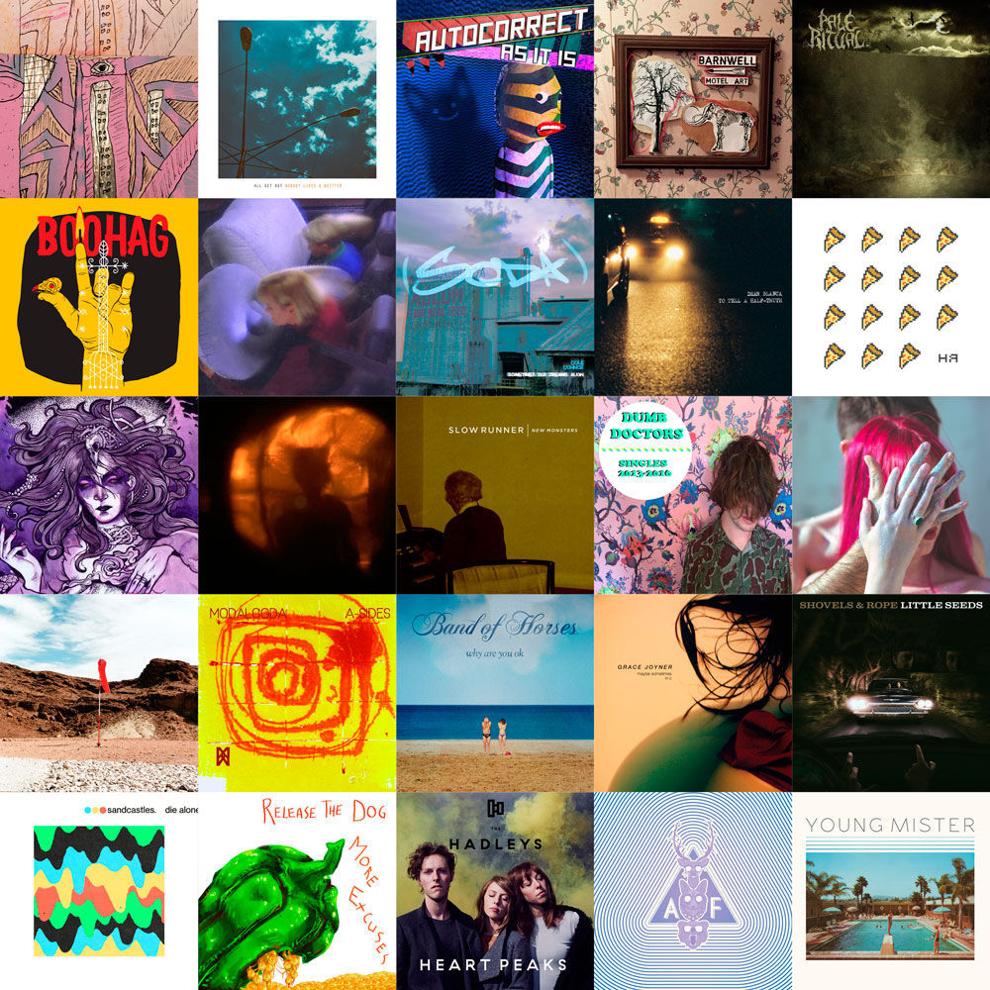 For a music editor, compiling a year-end albums list is the ultimate act of letting go. In assembling Free Times' annual Best of South Carolina Music rankings, I step back to become just one more voice among the paper's regular music staff, along with dozens of other journalists, scene leaders, venue owners and other hard-working members of the state's music community (granted anonymity so as to ensure honest responses). With this list, I relent to consensus rather than holding fast to my own convictions.
Each participant in our survey submitted a ranked list of between five and 15 EPs and full-lengths from 2016 attributed to South Carolina residents and recent expats. And yeah, the No. 1 entry on my own ballot of 15 albums happened to top this year's ranking. But when I counted all the other votes, my No. 2 pick landed at No. 20. My No. 3 didn't make the cut.
This list isn't about me or any other individual voice. It's about recognizing the in-state albums that made the greatest impact in 2016, a second chance at discovering 25 great records for anyone who let them slip by in the past 12 months. 
Some will take issue, mad about records that didn't make the cut and others that weren't ranked high enough. And sparking that conversation is why we assemble this list, a jumping-off point for considering the year that was in South Carolina music. — Jordan Lawrence
---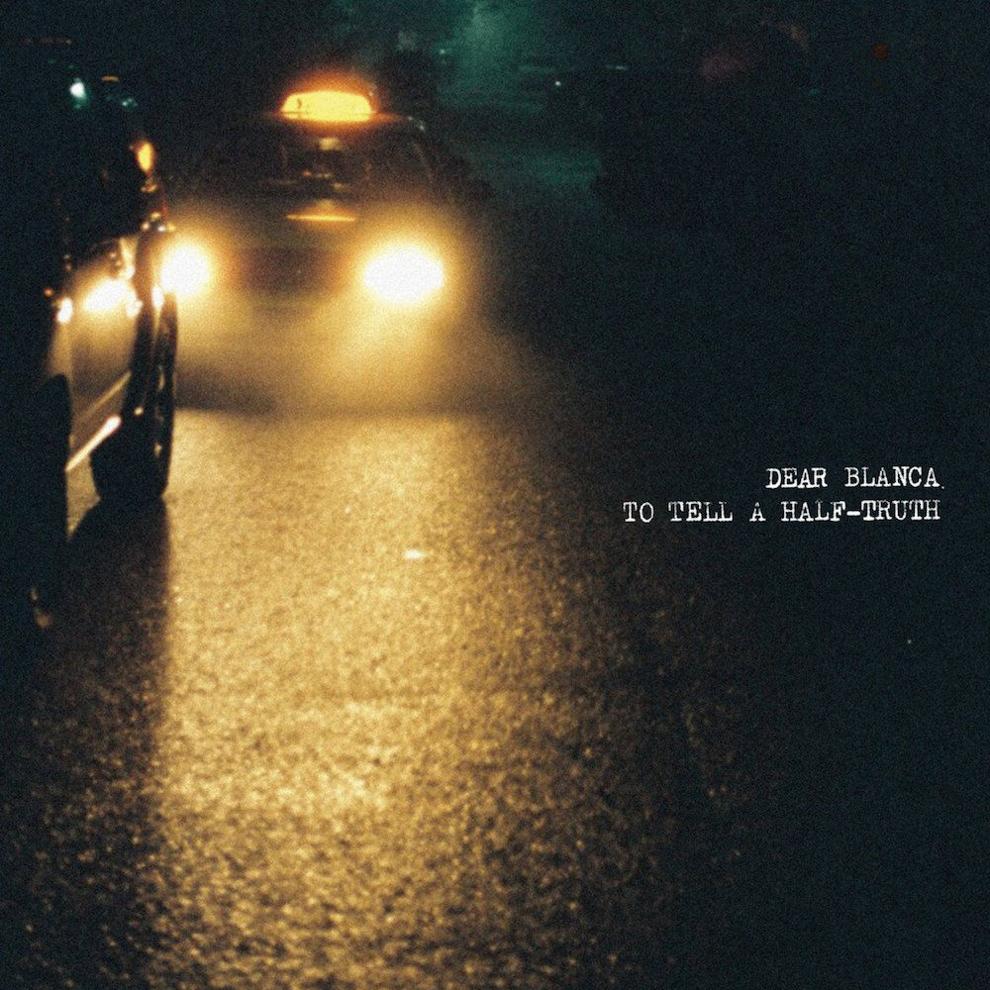 1. Dear Blanca
I Don't Mean To Dwell / To Tell a Half-Truth 
(Post-Echo)
Find It: dearblanca.bandcamp.com
It seems fitting that this Columbia rock band, one built on a contradictory mix of understatement and ambition, would have its best year yet on the basis of two distinct EPs rather than a full-length.
The trio's first 2016 effort, March's I Don't Mean to Dwell, is a tightly wound set of songs benefitting from the nervy interplay of ET Anderson's Tyler Morris as a second guitarist and the most polished and refined songwriting the group had yet put to tape. Recorded with Durham, North Carolina's Scott Solter, it also stands a cut above every other rock record that came out of South Carolina this year.
The more recent EP, To Tell a Half-Truth, didn't quite reach for those stakes, but it's looser, rangier, and arguably better for it. The record takes advantage of additional instrumental textures while also allowing for more space and quiet moments, adapting lyrics from poems written by bassist Cameron Powell's deceased uncle. 
All of which is to say that this year, Dear Blanca was clearly firing on all cylinders. — Kyle Petersen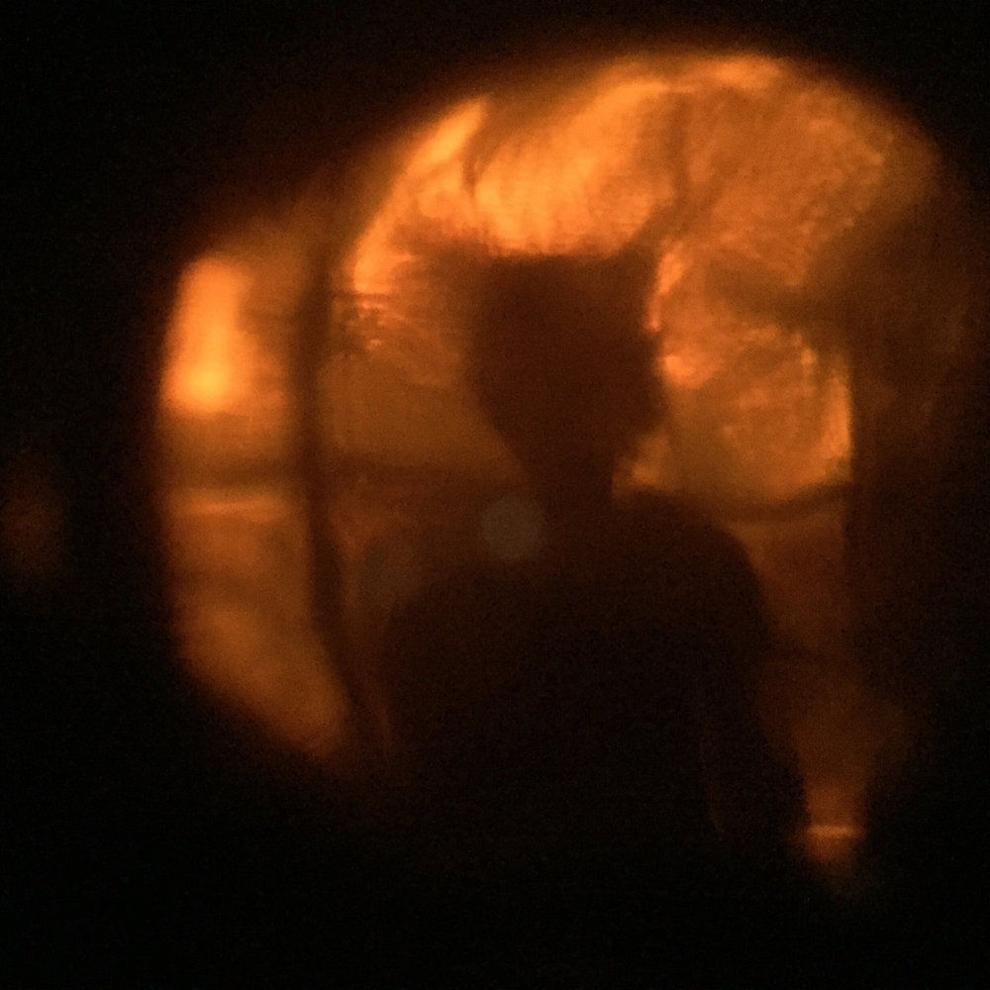 2. Gláss
Accent
(Post-Echo)
Find It: glasstheband.bandcamp.com
With this debut full-length, Gláss — now split between Greenville and Athens — solidifies itself as one of the Southeast's most promising young bands. The album cashes in on the shoegazing rock inflections that the trio quickly polished during the last couple years, flecking its enormous reverberations with a sneaky and divergent range of ideas — from the lumbering heft and jagged angles of "Pheasant of Furs" to the galloping, jittery energy of "Gláss (-Accent)," from the five-alarm garage rock tantrum of "Accent" to the sweeping catharsis of "You're Not Real." Leaning on past hallmarks while pushing toward its own distinct vision, Gláss is ready for the future. — Jordan Lawrence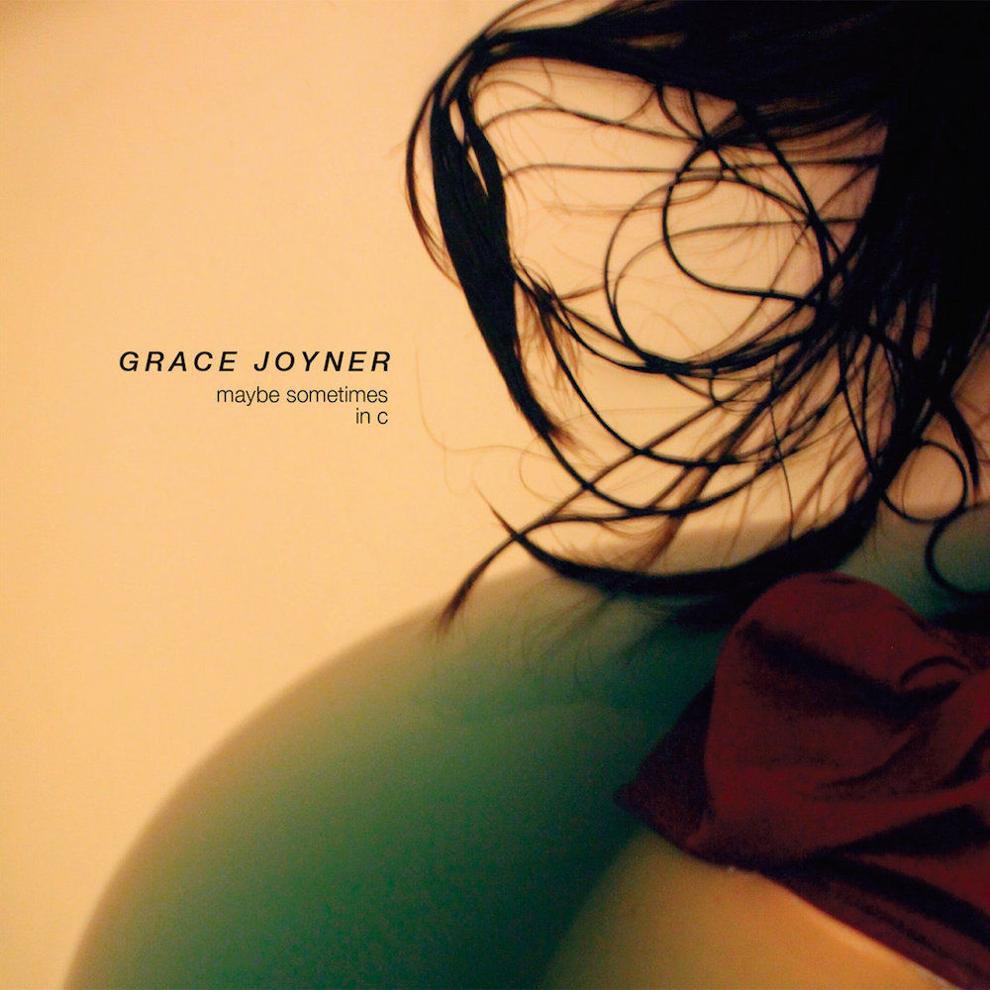 3. Grace Joyner
Maybe Sometimes — in C
(Hearts & Plugs)
Find It: gracejoyner.bandcamp.com
Grace Joyner, who moved to Asheville from Charleston while finishing the album, bleeds on Maybe Sometimes — in C. She dissects herself, exposing the joys and depths of her soft, synth-appointed narratives. Her words are beautiful, haunting and as fundamental as salt. Swirling with these viscera is the pristine music she pulled together — lulling astral plains of melodies, chords and rhythms, gliding her poetry through a solar system of bright stars and cold planets. — David Travis Bland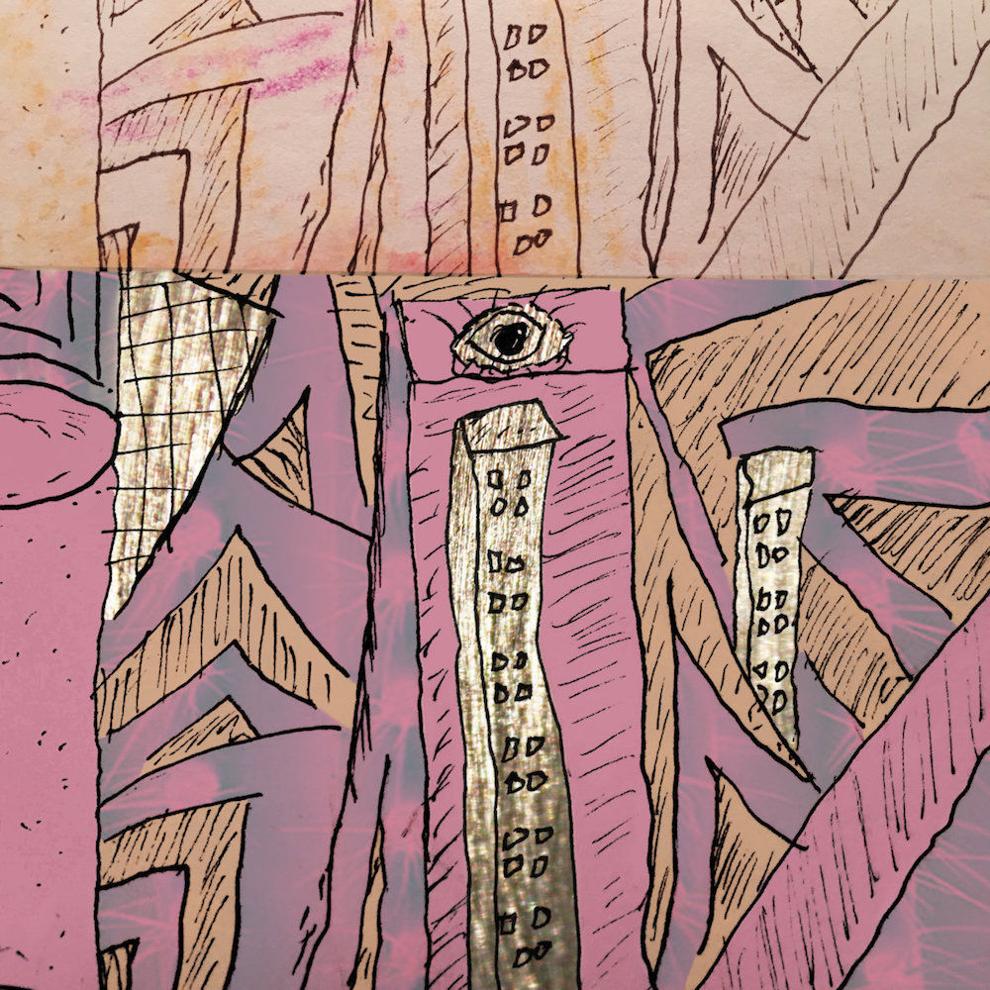 4. Alarm Drum
Fragments of...
(self-released)
Find It: alarmdrum.bandcamp.com
By all rights, Alarm Drum shouldn't sound so good. Singer and leader Andrew Graybill started college this year. Other members are still in high school. And yet, with this debut full-length, the Columbia band fuses various shades of indie rock with confident aplomb, tripping through the spectral rush of latter-day Radiohead, the sparkling density of My Bloody Valentine and the rhythmic dexterity of M83, among many other inflections, delivering a record that's as immersive as it is invigorating. — Jordan Lawrence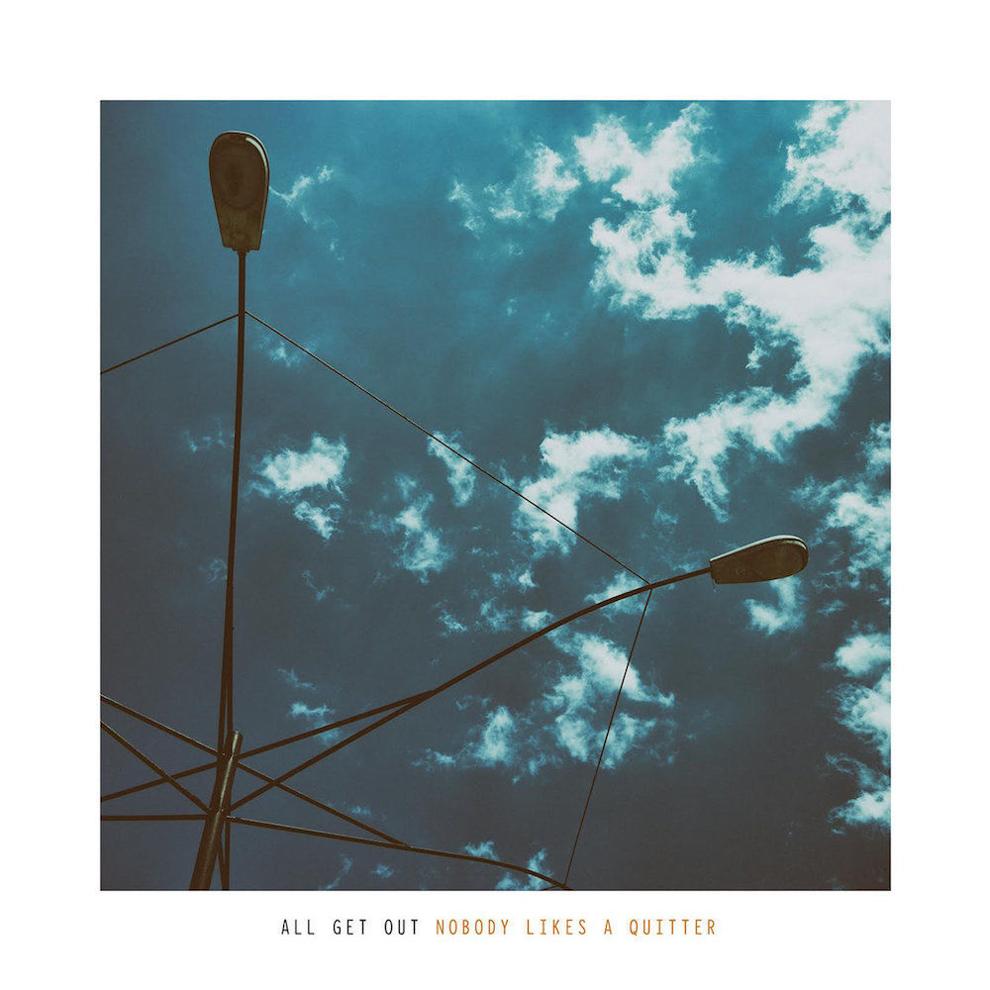 5. All Get Out
Nobody Likes a Quitter
(Bad Timing)
Find It: allgetout.bandcamp.com
On All Get Out's first full-length in nearly six years, Nathan Hussey (recently relocated to Houston after years in Charleston) and a new cast of players stretch their music a lot further. For every biting rocker, there's a sprawling, atmospheric ballad. The guitars are joined by occasional synths, and the brittle, nervous energy that marked the first album has been replaced by a more focused, steady delivery. And lyrically, Hussey turns inward, looking back on the past few years and asking himself some tough questions. — Vincent Harris
6. Release the Dog
More Excuses
(self-released)
Find It: releasethedog.bandcamp.com
On More Excuses, Release the Dog makes packing complicated ideas into tidy packages seem easy. Ross Swinson wraps Release the Dog's most fetching melodies in the movement of his complex chords, building motifs and spiraling arpeggios like a jazz guitarist. Ross Steppling's dancing bass lines move in counterpoint to Swinson's snapping Telecaster licks. Charley Potter's tight, efficient fills seem tossed-off, all casual and cool. Traces of indie rock's classic acts (see: Sebadoh, Polvo) abound, but Release the Dog's sophomore effort comfortably inhabits a vibe all its own. — Patrick Wall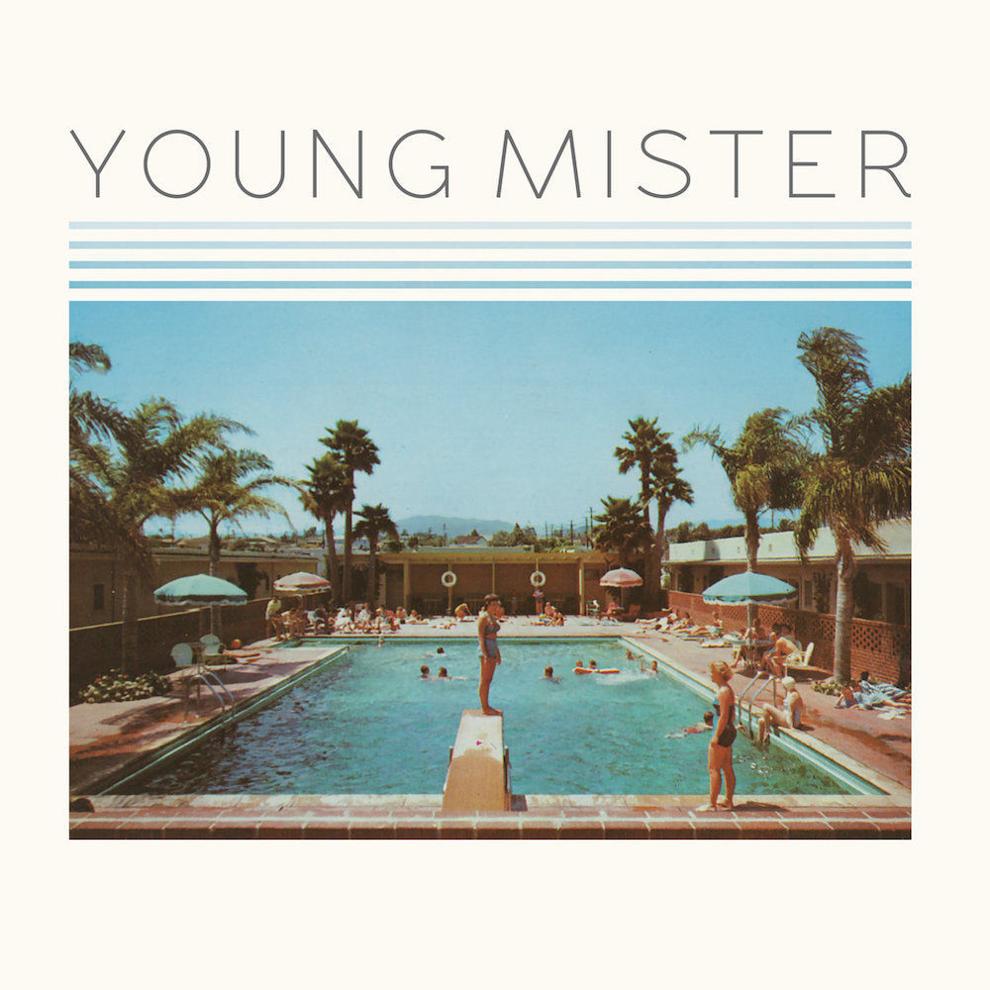 7. Young Mister
Young Mister
(Refresh)
Find It: youngmister.bandcamp.com
Steven Fiore, who now calls Waynesville, North Carolina, home but still keeps close ties with the Charleston music scene, spent years as a professional songsmith, and it shows. This breezy collection of roots-tinged pop-rock reflects on Fiore's stint out west in California and homesickness with the professionalism and energy of Butch Walker and the evocative lyricism of John K. Samson but with a spirit and personality that is all Fiore. — Kyle Petersen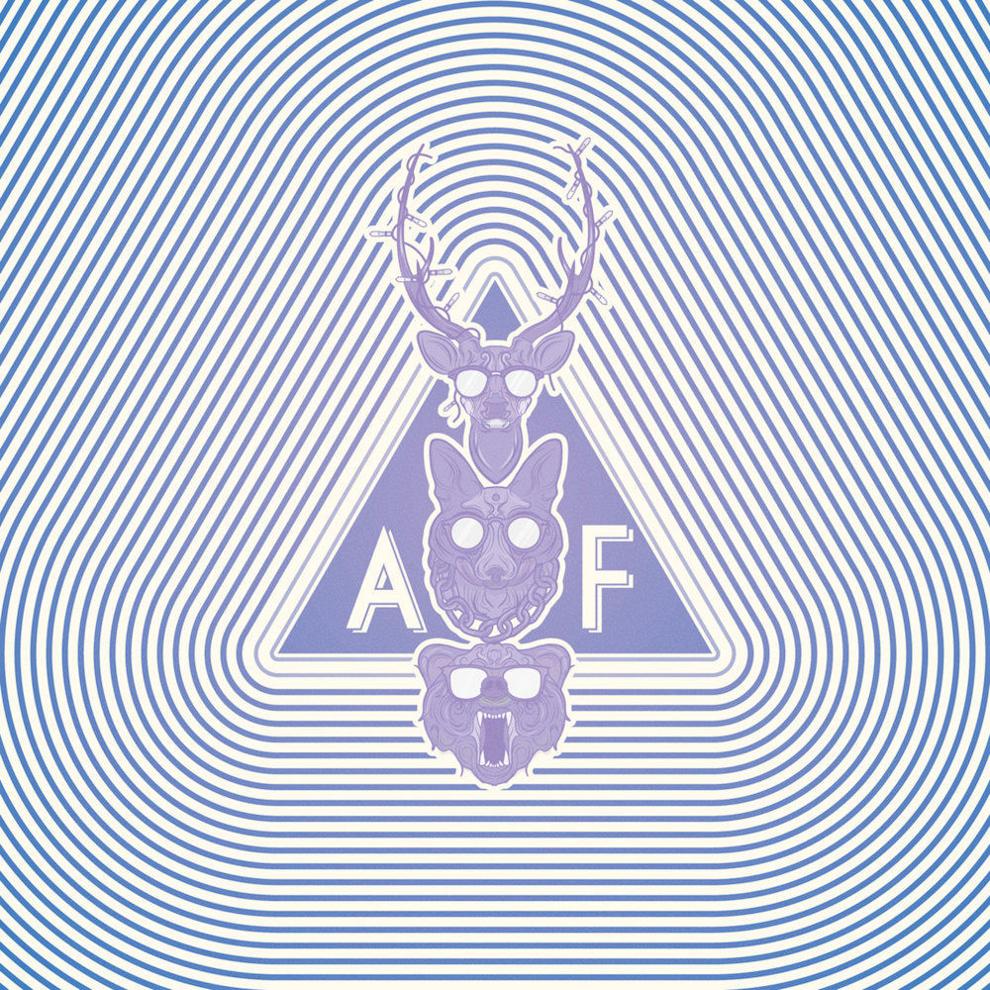 8. We Roll Like Madmen
AF
(Post-Echo)
Find It: werolllikemadmen.bandcamp.com
Psychedelic dance-pop isn't often noted for its approachability, but, whether they meant to or not, recent Columbia-to-Atlanta expats We Roll Like Madmen don't sacrifice their patented tripping-cosmonaut character to reach their ostensible goal — to get asses shaking. House music is also often overlooked when discussing lyrical prowess, but the opening line to "Needy" ("I slept right through the best of you") is about as poignant as it gets. — Michael Spawn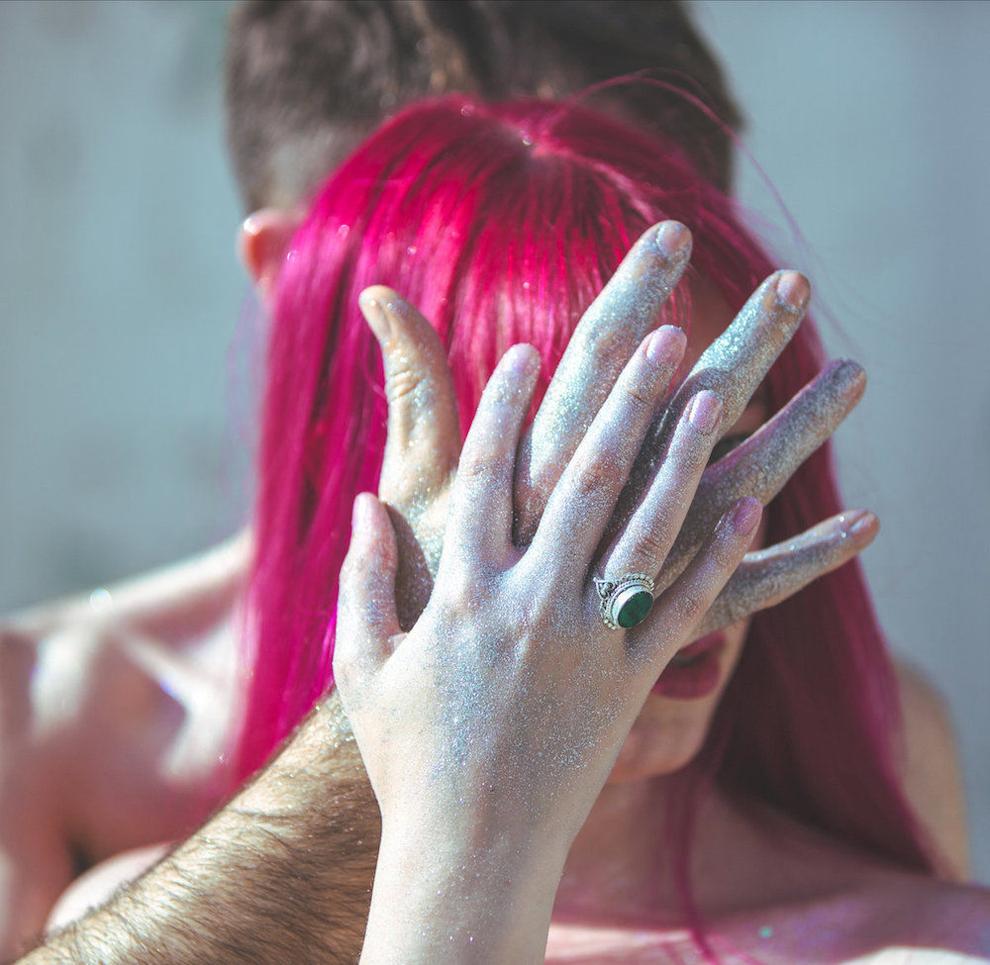 9. Husband
Implements
(10 Foot Woody)
Find It: 10footwoody.bandcamp.com
Adam Corbett has long been the secret weapon of Columbia folk-rock crew The Restoration, a top-notch bassist and secondary songwriter, but this project with his wife Rebekah is still a revelation. The duo's ability to blend the warm, subdued electronica of The Postal Service with power-pop sensibilities and an effortless slinkiness made this lean, four-song EP shine bright in a crowded, competitive year. — Kyle Petersen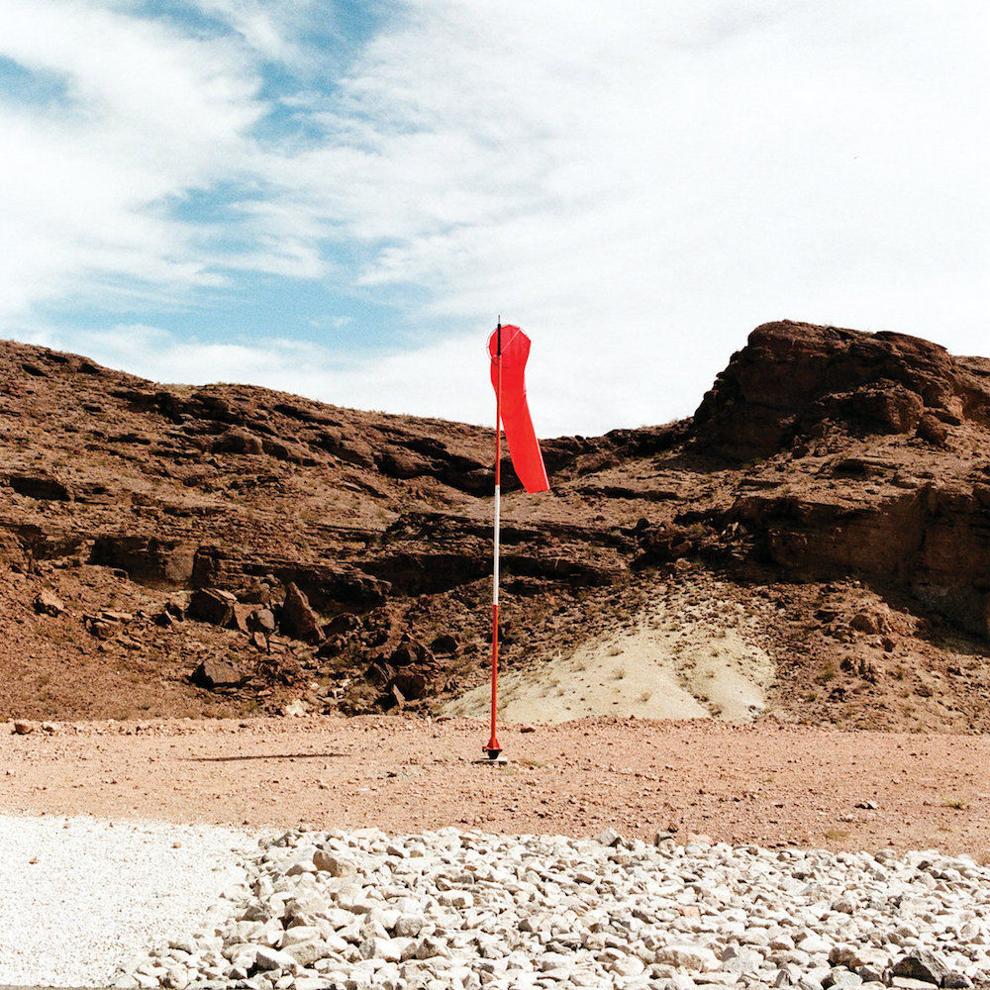 10. Ivadell
For the Birds
(Broken Circles)
Find It: ivadellband.bandcamp.com
For the Birds is Ivadell's promise fully realized. Since linking up with Brooklyn label Broken Circles, the Columbia quartet's smoothed out its rougher edges and reined in its bombastic tendencies, honing a gorgeous and engulfing sound that's accessible and heavy in equal measure. Guitars chime and churn with remarkable clarity, helping haymaker hooks land with extra force and adding sparkle to lattice-weaving twin-guitar arpeggios. Josh Gilley, always a fine singer, turns in an exemplary performance. — Patrick Wall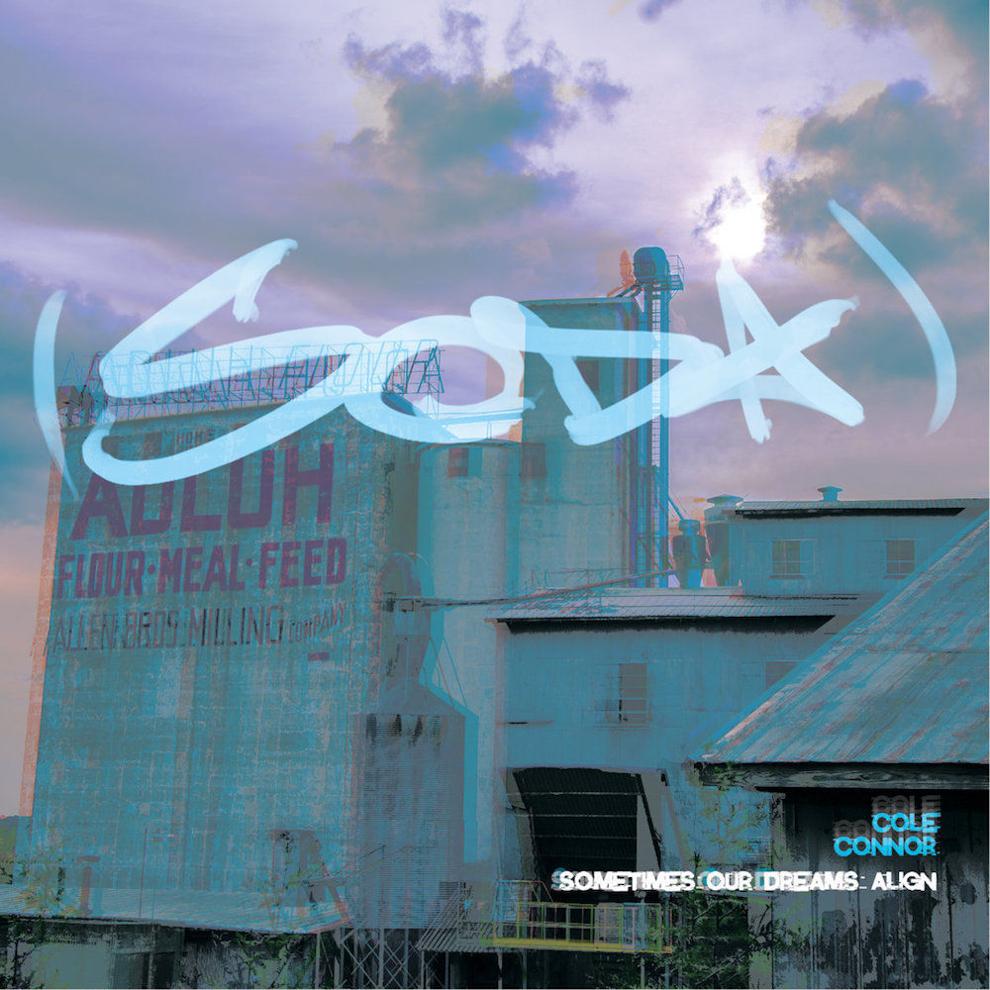 11. Cole Connor
SODA
(Czar)
Find It: coleconnor.bandcamp.com
A love letter to his city, his scene, and the struggles of pursuing a hip-hop dream despite the haters and naysayers, SODA finds young Columbia rapper Cole Connor humble yet forceful, thoughtful but defiant, and in command of his lyricism like never before. His rapid-fire delivery slows down here and there, but the tracks are jam-packed with cameos from his New Success Culture crew and Fat Rat da Czar, strings and more. — Kevin Oliver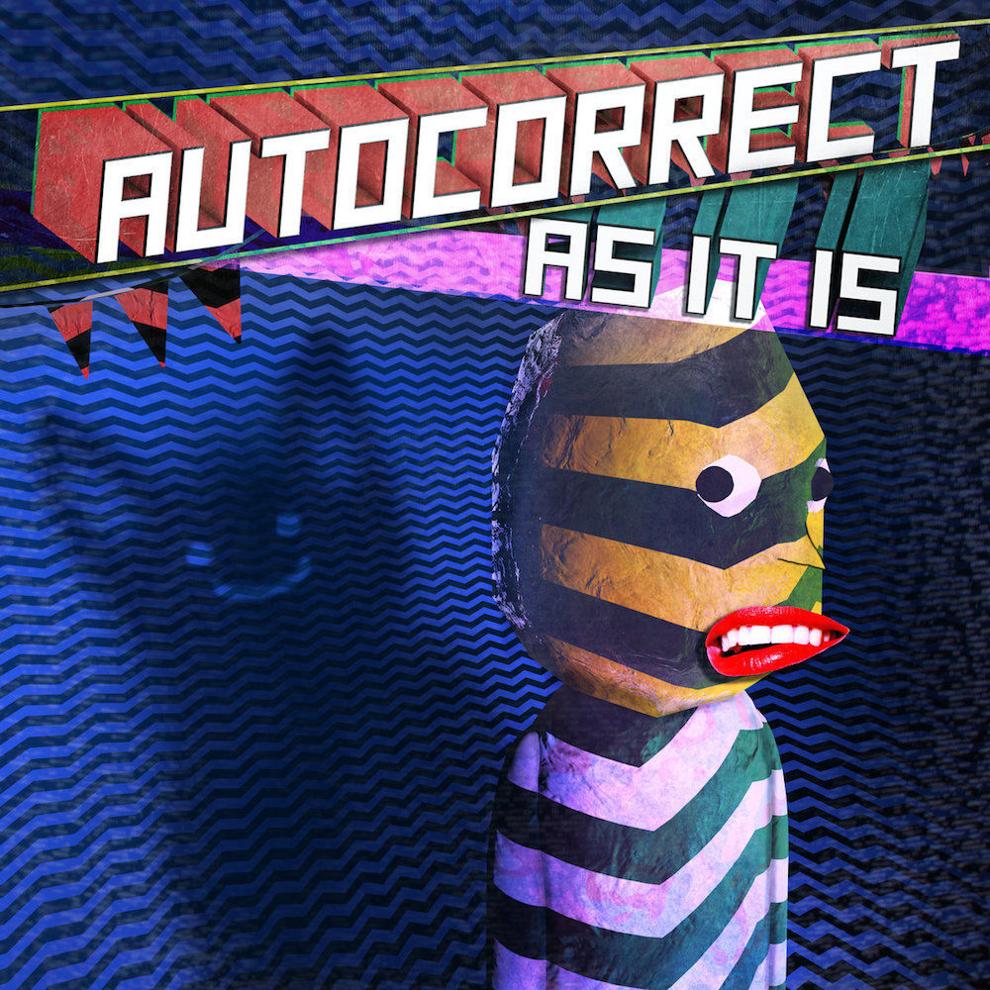 12. Autocorrect
As It Is
(self-released)
Find It: autocorrectsound.bandcamp.com
Cecil Decker's self-loathing grad-school nerd-rap was always going to hit a spark, but with the help of his ambitious bandmates, Autocorrect has become a finely honed and precise experimental machine, packaging the Columbia emcee's increasingly proficient and anxiety-ridden flow into arrangements that are bizarre and invigorating in equal measure. — Kyle Petersen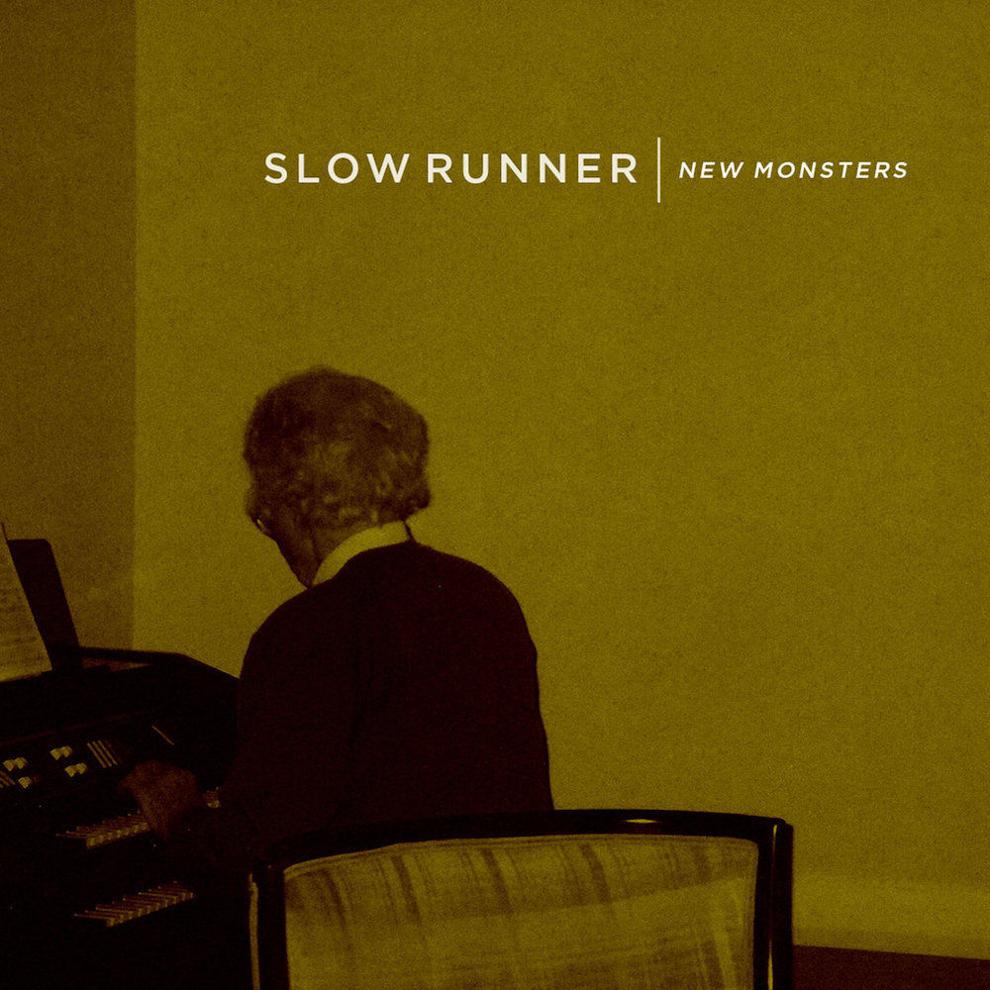 13. Slow Runner
New Monsters
(Hearts & Plugs)
Find It: slowrunnermusic.bandcamp.com
Mandolin, trombone and Michael Flynn's mom's banjo (discovered in the attic) are a few instruments you will hear on this 2016 return from long-running Charleston band Slow Runner. But you will also find electronic and pop grounding among irresistibly catchy melodies. A five-year hiatus wasn't enough to keep this favorite Coastal group from producing another great album. — Kalyn Oyer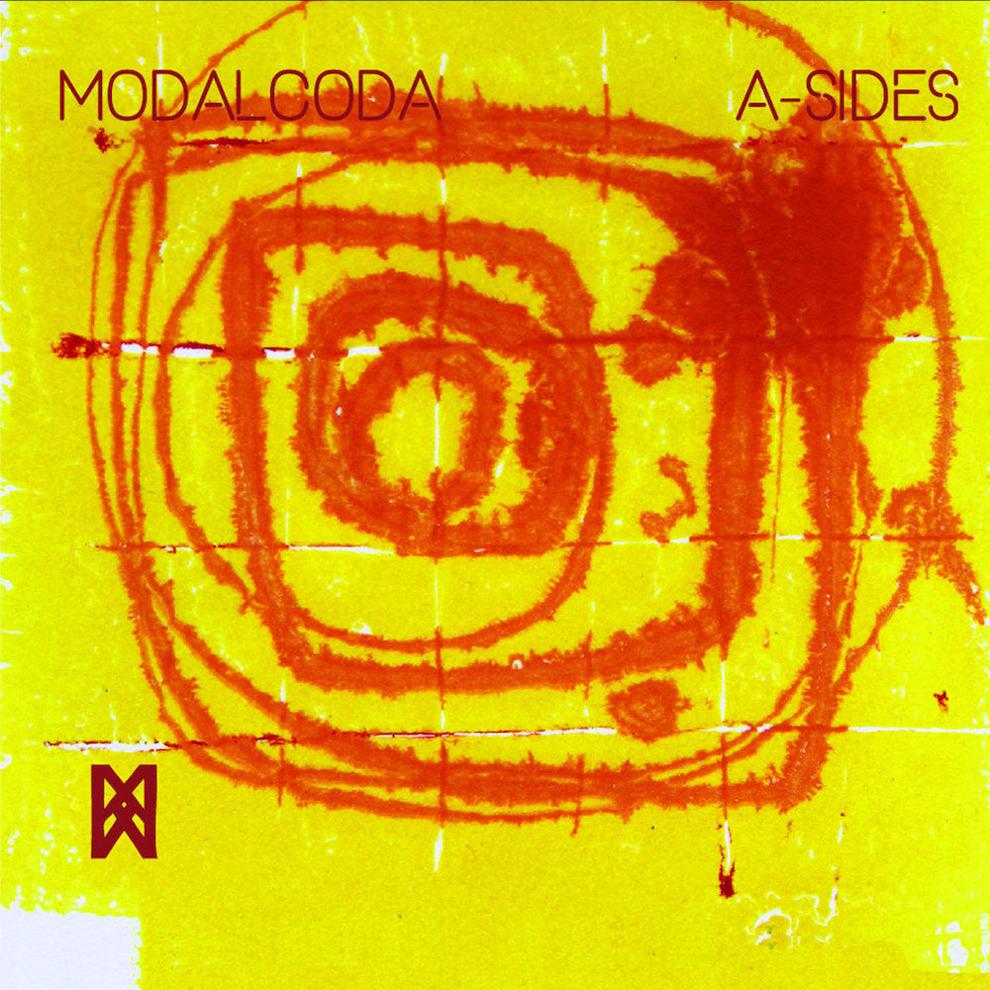 14. Modalcoda 
A-SIDES
(self-released)
Find It: modalcoda.bandcamp.com
The opening track to A-SIDES espouses "Brains Over Bricks," but Columbia's Modalcoda packs brainpower and horsepower in equal measure. Keeney brothers Craig, the bassist, and Kevin, the drummer, ground the trio's avant-garde and out-jazz instincts in relentless, throttling grooves, providing a launching pad for guitarist and trumpeter Gabe Madden's acerbic, pointillist no-wave assaults. — Patrick Wall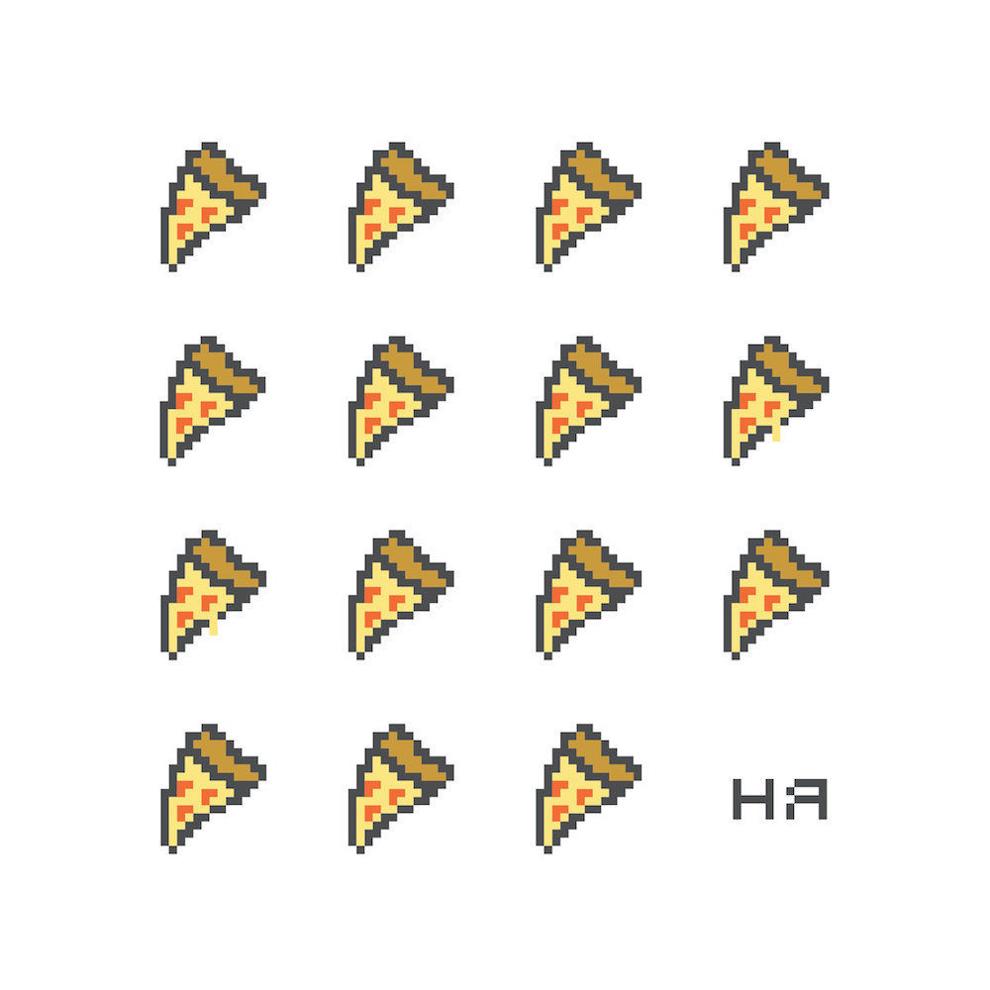 15. Human Resources
Pizza Dreams
(Coast)
Find It: hrtheband.bandcamp.com
I don't know about you, but the dreams I have after a big pizza binge aren't nearly so smooth and crisp as this Charleston group's latest EP. Like early Vampire Weekend, but with a more laid-back feel befitting their Southern locale, Human Resources chime and grin and shimmy with infectious insistence. — Jordan Lawrence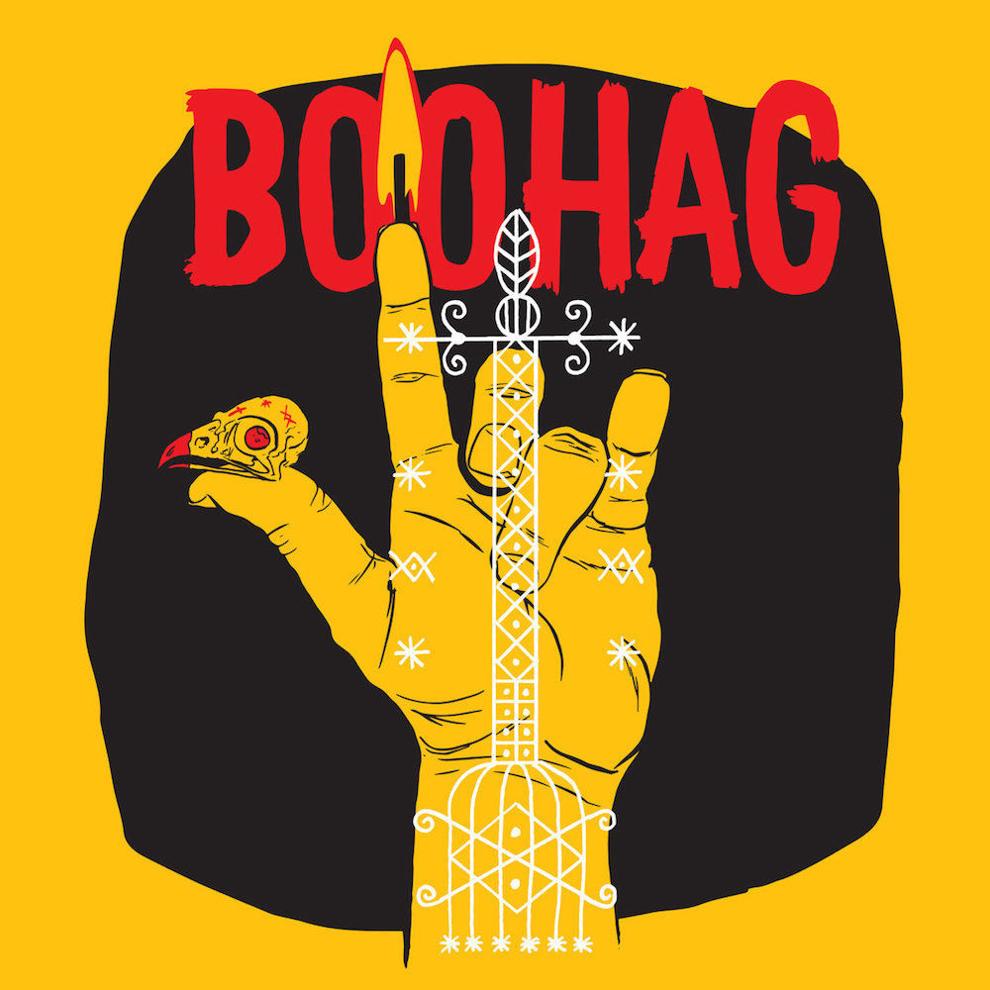 16. Boo Hag
Boo Hag
(self-released)
Find It: boohag.bandcamp.com
Few South Carolina releases from this year had the surprise guerrilla attack factor of Boo Hag's debut. It seemed like the Columbia band and the album that shares its name just sort of fell out of the sky one day — or rose up from beneath, as the case may be. The album deftly indulges its sinister, pagan-rock tendencies without dissolving into 2-D caricature. — Michael Spawn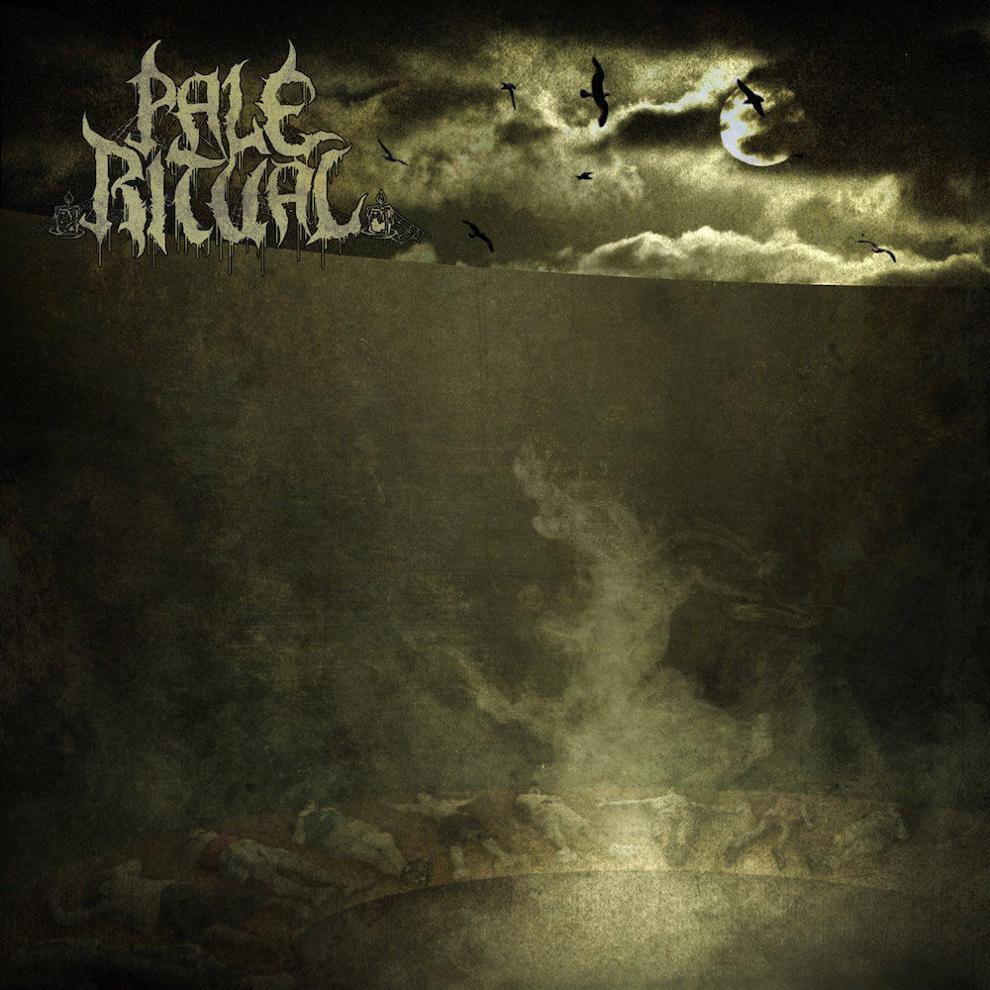 17. Pale Ritual 
Carriers of Nothing 
(self-released)
Find It: paleritual.bandcamp.com
The four tracks comprising Carriers of Nothing are monumental. Merging blunt force and nuanced texture, Greenville's Pale Ritual merges the bitter surge of black metal with the expansive scope of melodic death metal to create a record that feels both reverent to metal classics, and eager to forge a path of its own. — Bryan C. Reed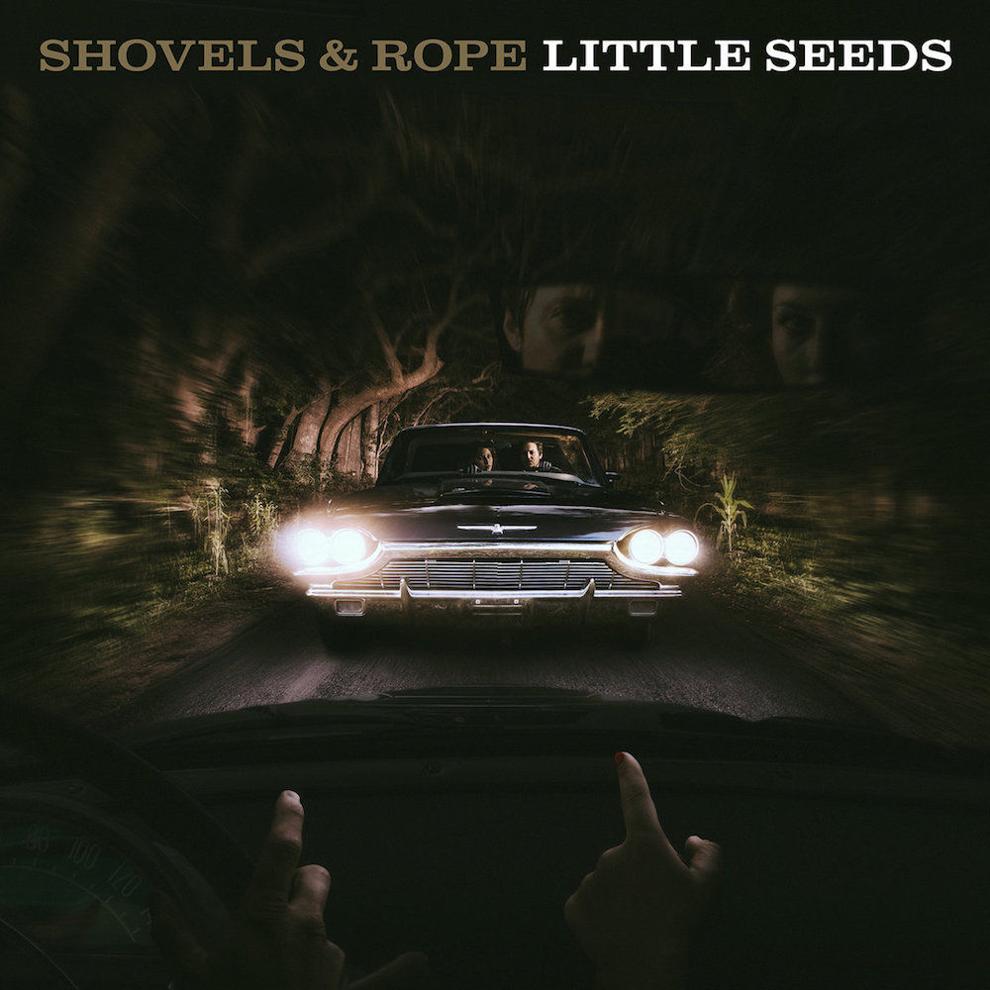 18. Shovels & Rope
Little Seeds
(New West)
Find It: shovelsandrope.bandcamp.com
Shovels & Rope don't break new ground, binding together bristling White Stripes intensity, rootsy Johnny and June chemistry, and the rangy comforts of The Band. So it helps that the songs on the Charleston duo's latest feel like perennial folk standards, celebrating the traditions that inspire them with genuine passion and charm. — Jordan Lawrence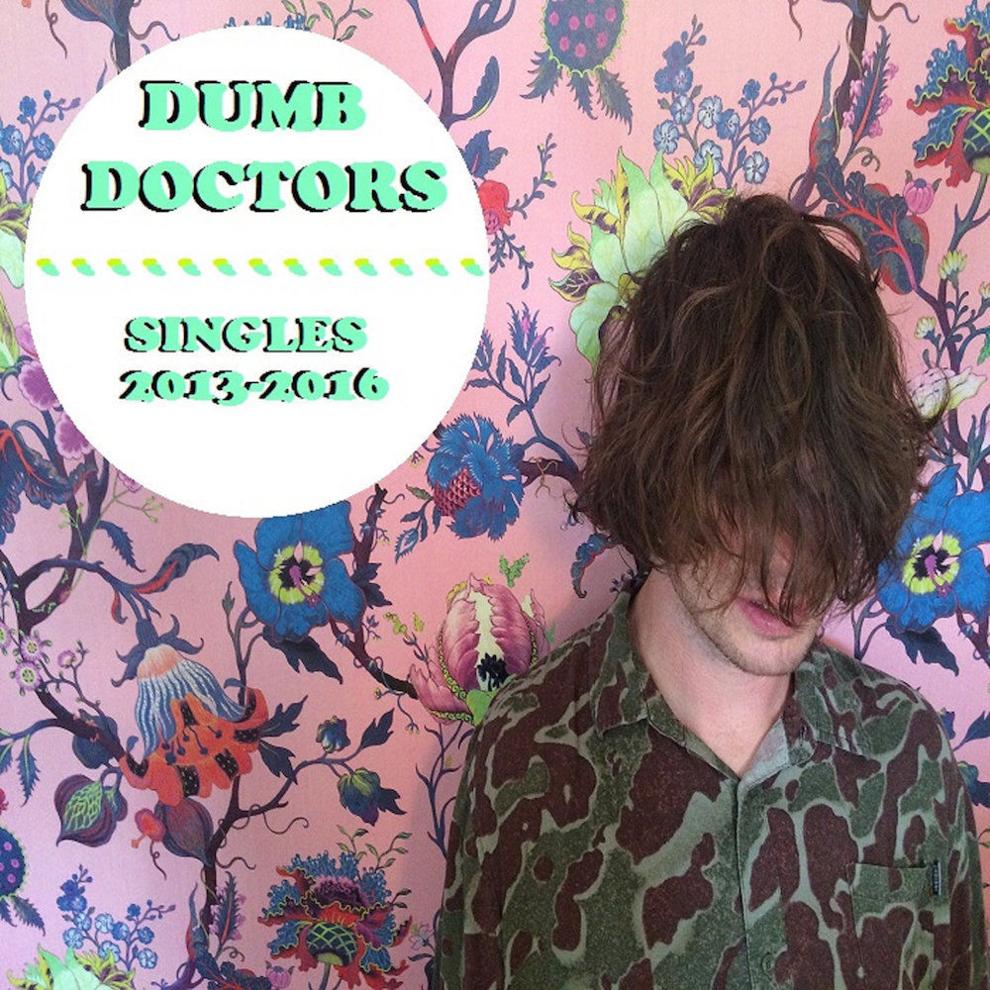 19. Dumb Doctors
Singles 2013-2016
(Pomogite Community)
Find It: pomogitecommunity.bandcamp.com
With their rangy Singles compilation, Charleston's Dumb Doctors cover a wide swath of sounds without abandoning their scuzzy garage-pop foundation. "Surfing In Hell" is a lo-fi gem, riddled with blown-out hooks and squirrely guitar fills. "Where to Go" feels like it could have been culled from Ty Segall's early catalog and "The Sunlight" tilts toward Tony Molina's grunge-pop overdrive. — Bryan C. Reed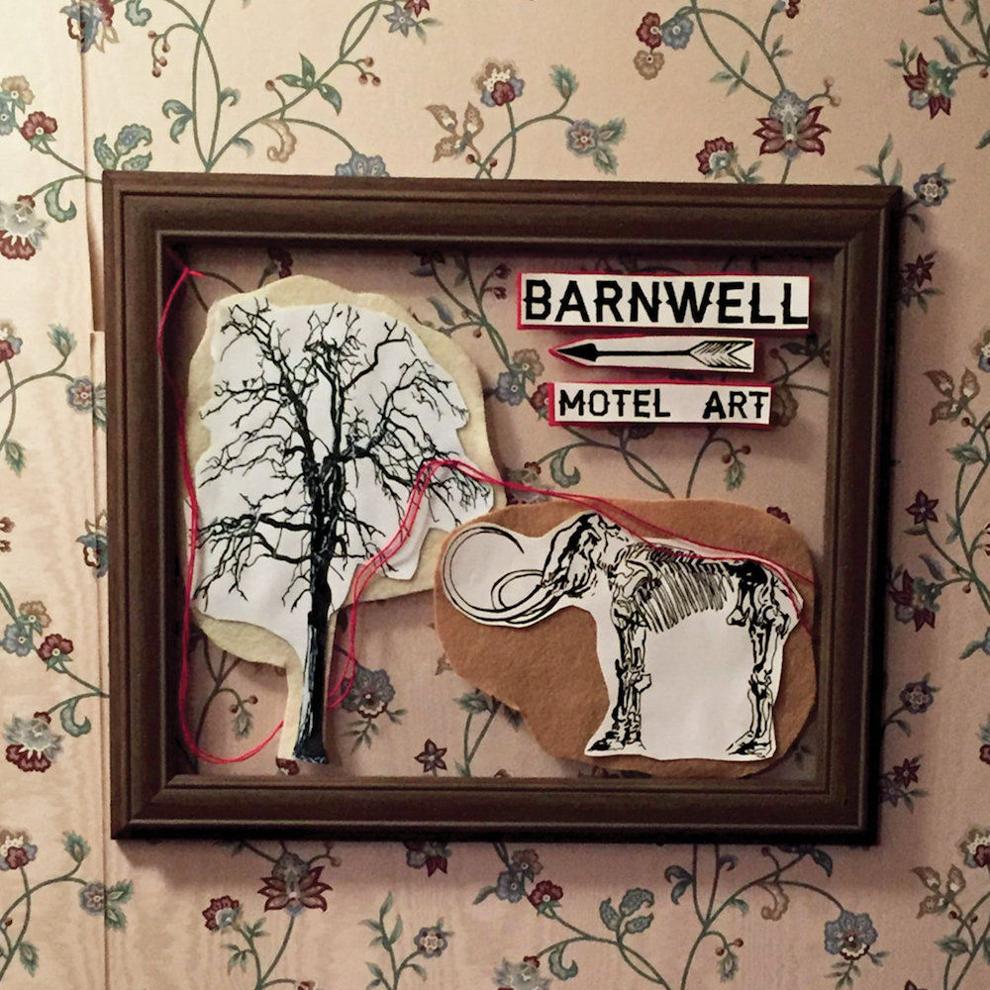 20. Barnwell
Motel Art
(self-released)
Find It: barnwellmusic.bandcamp.com
Columbia's Tyler Gordon and company take the rootsy Americana tendencies apparent on their earlier material and polish them to great effect on this stellar set of shimmering songs that deliver on the promise of hook-laden, guitar-slinging pop-rock practitioners everywhere. — Kevin Oliver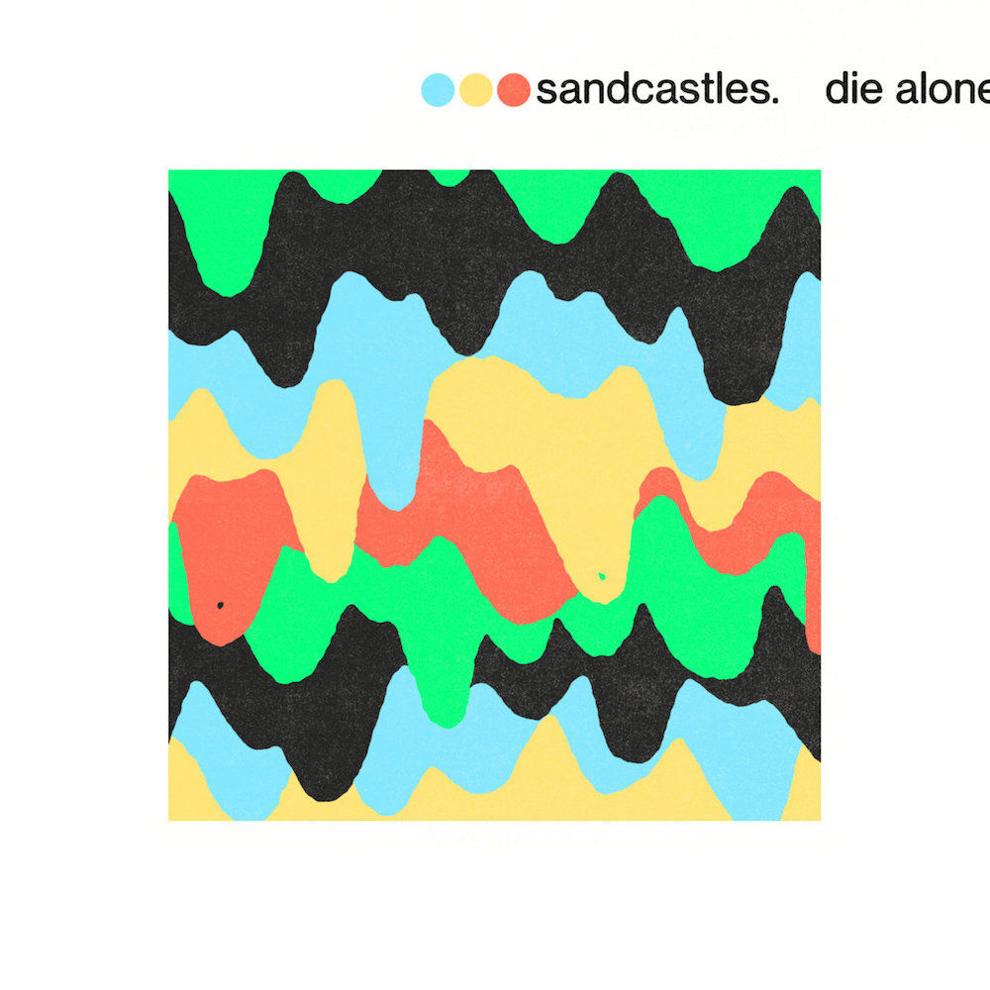 21. sandcastles.
die alone
(self-released)
Find It: sndcstls.bandcamp.com
With this album, Columbia's Bakari Lebby realizes the full potential of his sandcastles. project, creating a post-emo catharsis that swings from rollicking pop-punk and indie rock to skittering synth-pop and house beats, all pulled together by his charismatic confessionals — perhaps the definitive document of what it was like being a black, queer millennial in the South in 2016. — Kyle Petersen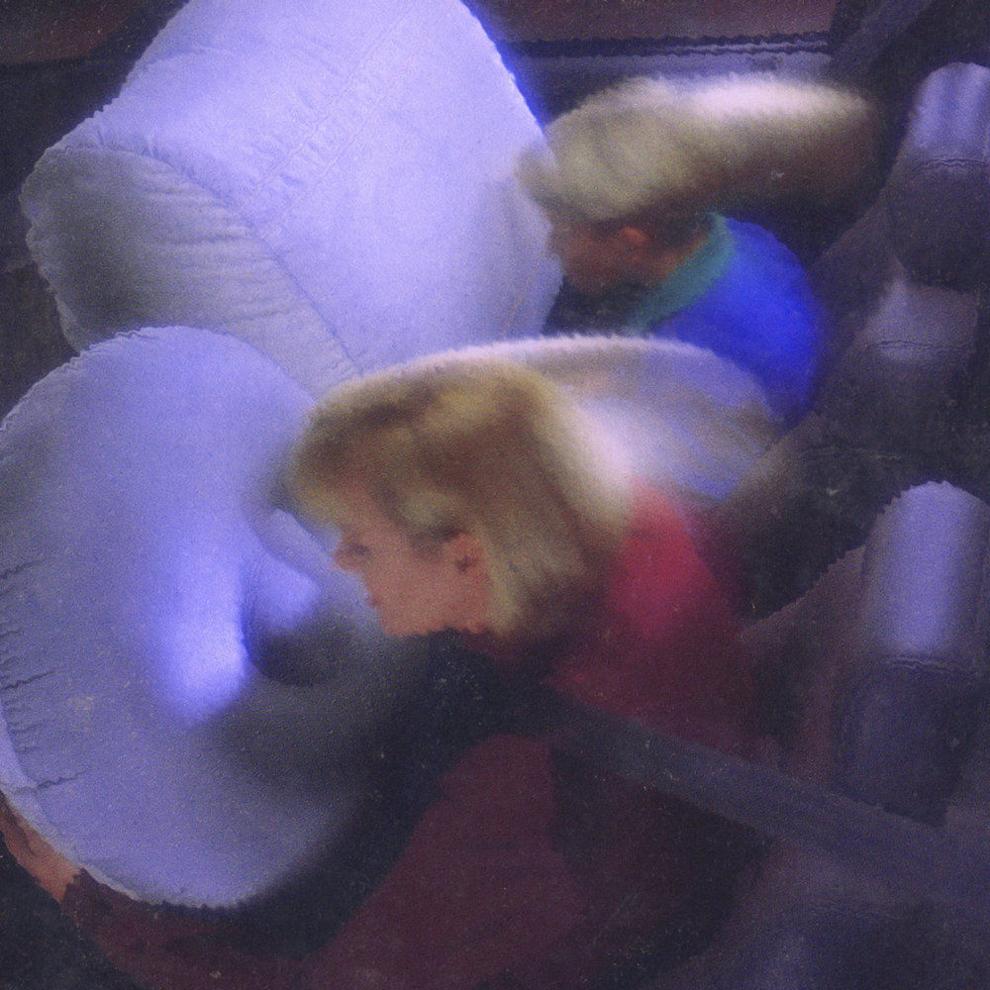 22. Canopy Hands
Whelm
(self-released)
Find It: canopyhands.bandcamp.com
This Myrtle Beach band's prog-alternative, synth-rock feel is like an underwater daydream. Layers of indie rock and borderline psych-pop weave together in this thoughtful, punchy release, blazing a trail that is at once distinct and familiar, lining up nicely with the indie music hallmarks that dominated in 2016 without feeling forced or fake. — Erika Ryan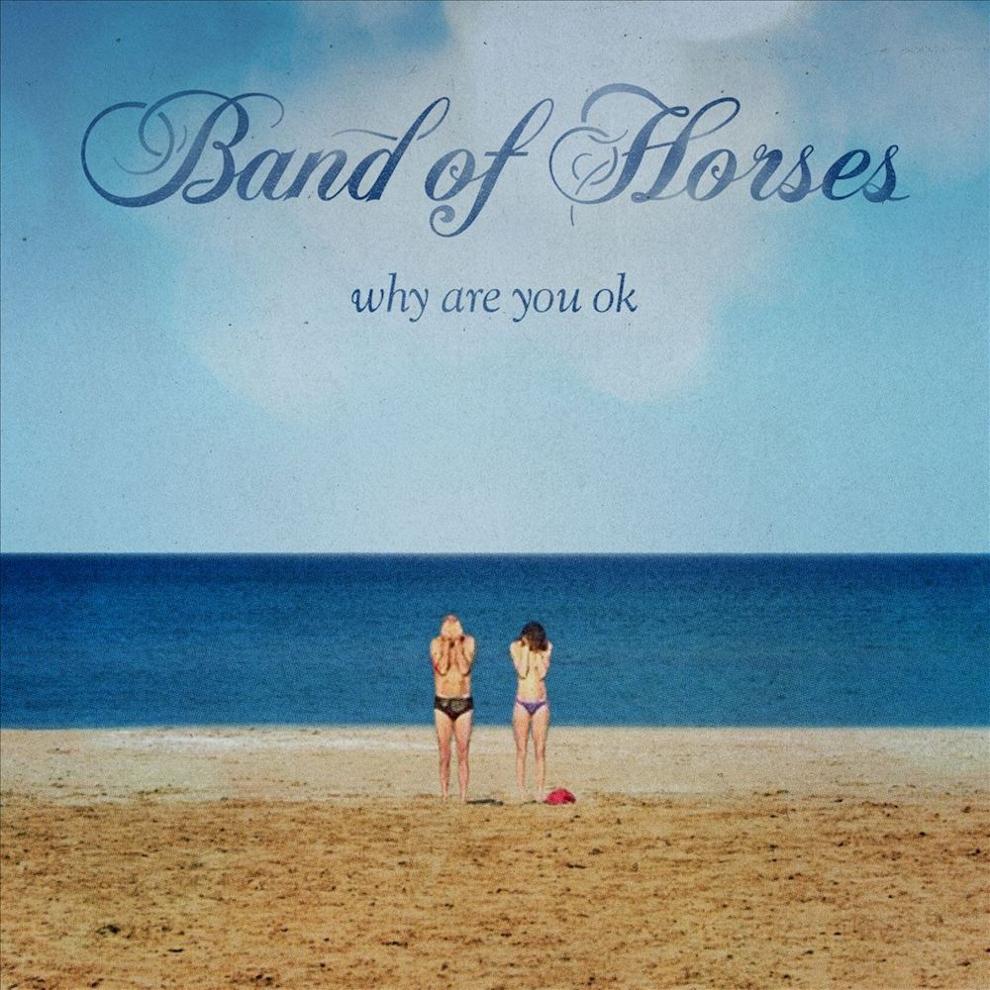 23. Band of Horses
Why Are You OK
(Interscope)
Find It: bandofhorses.com
Returning to the grand, striding roots-rock that catapulted the Mount Pleasant-based outfit to national prominence in the late-'00s, this record balances the more subdued shimmers of Band of Horses' last two studio efforts with real emotional firepower. The result is the group's most considered, nuanced album to date, and its best in nearly a decade. — Jordan Lawrence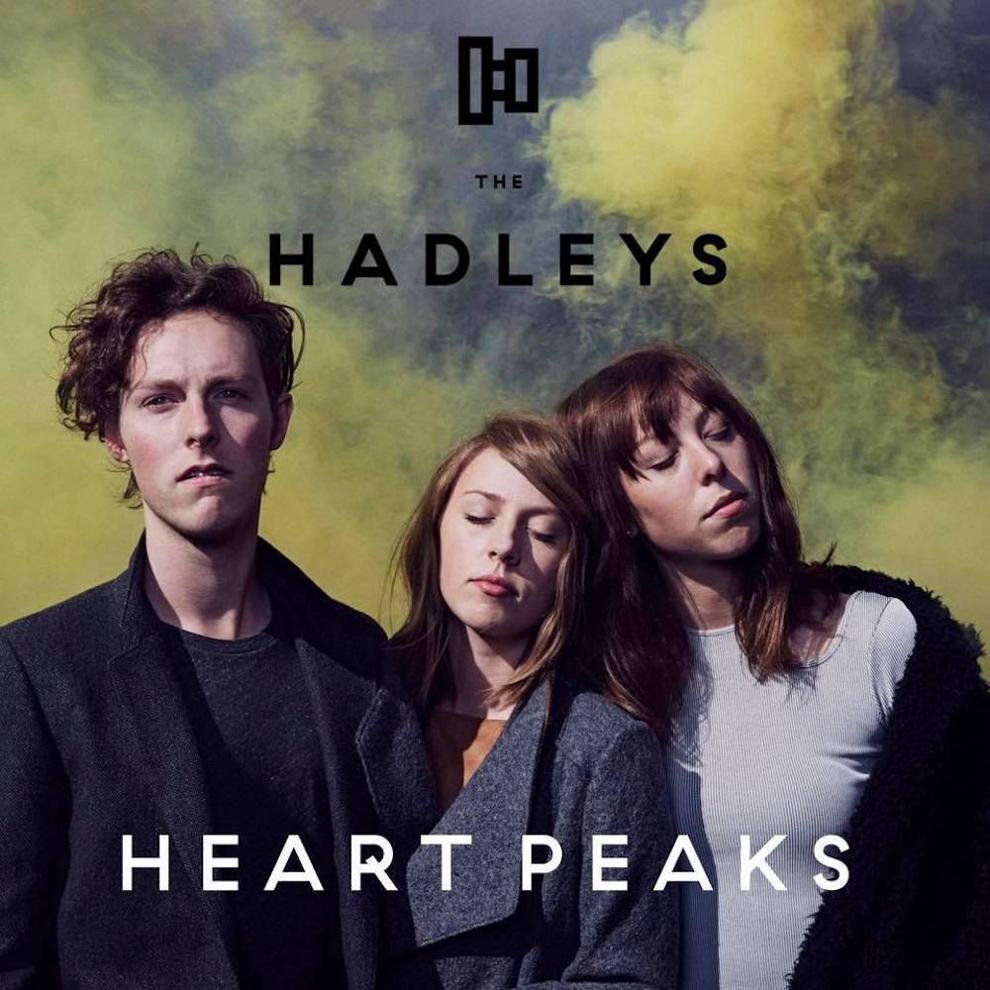 24. The Hadleys
Heart Peaks
(self-released)
Find It: thehadleysmusic.com
Integrating electronic elements into their folk sound, Charleston's The Hadleys (formerly Volcanoes in the Kitchen) craft odes to lost friends, the discovery of heartache, and trying to find joy once more. "Someone You Love" is the stand-out single, blending raw, honest lyrics with a pop sentiment that overcomes the song's sadness and realizes some beautiful truths. — Kalyn Oyer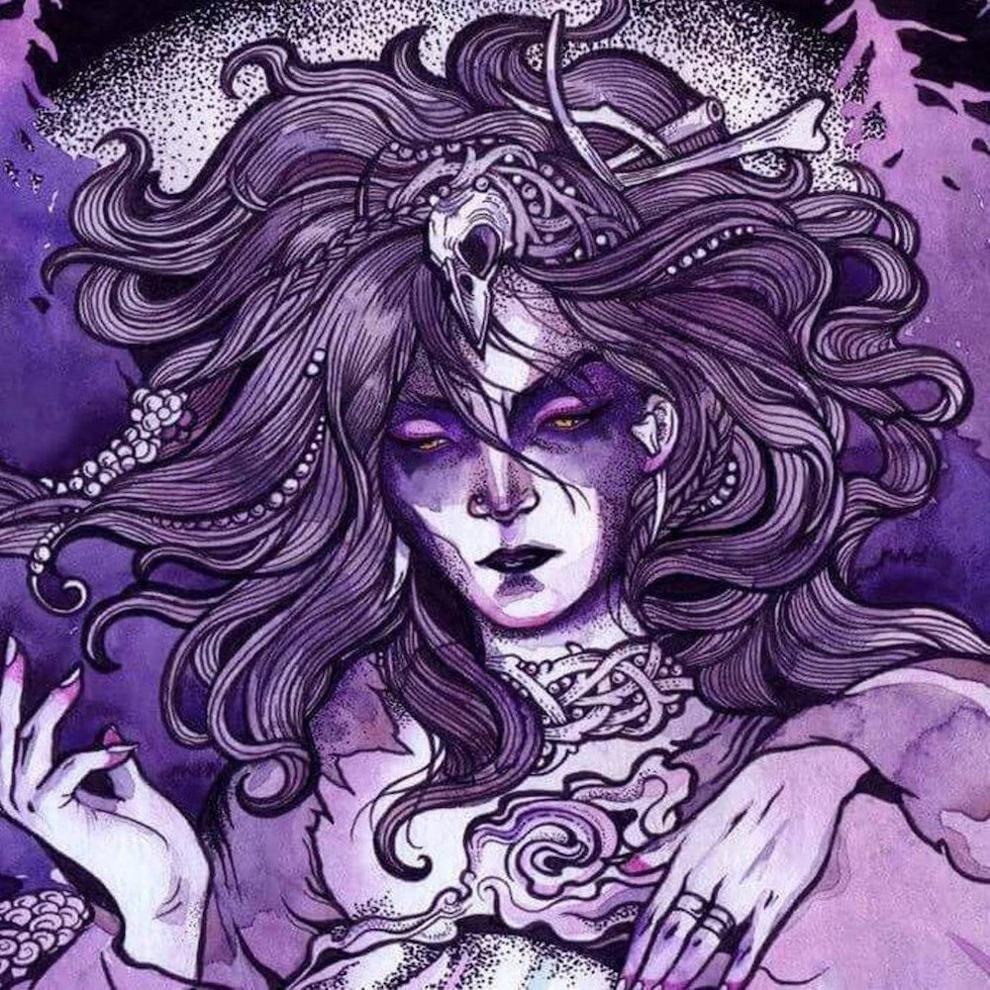 25. Fall of an Empire
Croweater: An Echo in the Bone
(self-released)
Find It: fallofanempireband.bandcamp.com
The first album from this Spartanburg band, 2014's Songs of Steel & Sorrow, was a monolithic slab of molten stoner metal that strode the Earth like a wooly mammoth — huge, powerful and relatively slow. Here, the group, newly flexible and adventurous, holds onto its dark power, adding in elements of prog-metal, Southern rock and psychedelia. — Vincent Harris