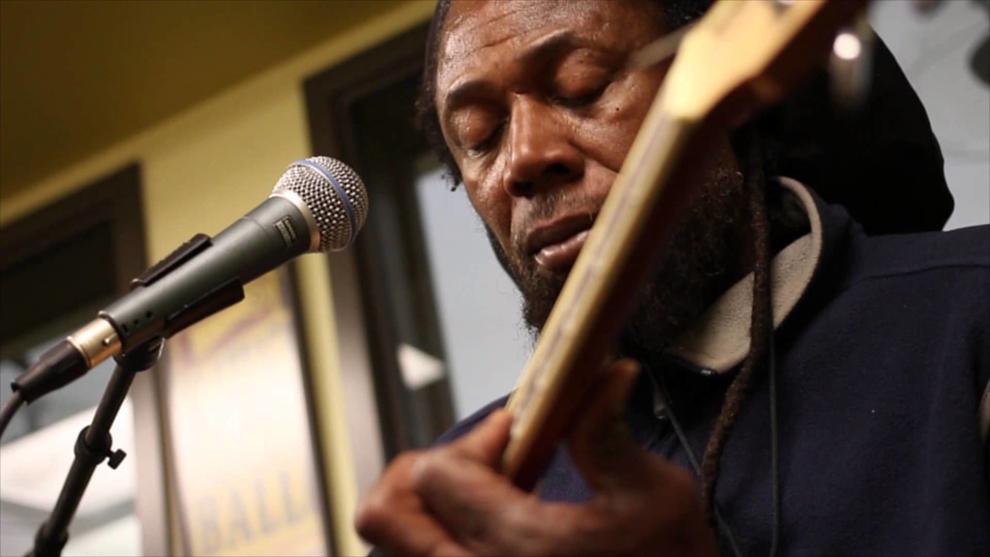 In 1978, Ansel Cridland was getting ready to play in front of the biggest audiences he'd ever seen in Jamaica. His roots-reggae group The Meditations were opening for Bob Marley and the Wailers at the One Love Peace Concert. Political factions at the time had brought the island nation to near civil war. Cridland remembers the explosive tension of the gathering. But as the show went on, what entered his memory and has stayed there all this time is how the music leveled the strife.
"People were concerned it was going to be a war," Cridland tells Free Times. "But it went down so peaceful and I can say I witness this."
Over the years, Cridland witnessed the diaspora of reggae and he's still observing its unfolding story today, touring and striving to keep traditional reggae alive. We caught up with Cridland ahead of The Meditations' headlining set at this weekend's Winter Splash concert.
Free Times: Back when The Meditations were forming in the '70s, did you ever think you'd be playing this long?
Ansel Cridland: Well, when you're in a thing you're in a thing. There's no other thing you prefer to have than life. So once you have life, you continue the work. It's not a thing you can undo because it's a thing you love that you want to do until eternity. That's why we do it.
What's it's been like touring these last few years?
You know, there are some places that you lack the energy or it can depend on the time, if the season is out. Sometime you go to a show and depending on how the show look, you got to look for the children [that are into Reggae] or if they're gone you got to look for their parents. But it's a season, it's a fun time. We take what we can get and are so glad to know the people who are into us are energized.
The underlying thing — they call it internet; I call it inter-wreck. It's destroyed reggae music. I don't like computer music. When I go into the studio, I used like six musicians at one time. Like my last album, Jah Always Find a Way, it's all the top musicians [of reggae].
When you complete an album now, it's not like the '70s. Musicians and studio are more expensive. When you finish it, you don't have any place to send it to to sell.
All we have now is the live show. If you don't do live show you don't make nothing.
What's it like playing traditional reggae now that the genre's so diverse?
I like to bring the message across because some of us in the dark and need to mind reality — like what's really going in the music business now, even in the Jamaica. Everything's about sex and about girls. I'm not beating on the younger youth because you find the younger generation come out a time or two, but the quality of the music don't have the quality like when I was youth and listen to The Techniques, The Paragons, The Heptones, The Wailers. You're not hearing those type of quality music again. Everything is one beat [beatboxes, a reggaeton beat]. People can say what they want to say but the quality of the music is not what it was anymore.
The Meditations worked with Bob Marley and Lee "Scratch" Perry. How did that feel?
It's another recognition to us knowing that this is the man [Bob Marley] that established today's fullness around the world with reggae music. To say a man called I in person to come sing background with him, I thought it was a joke. I said "No. Bob Marley?" [to bandmate Danny Clarke]. He said "Yeah man. He seen us. He's gonna pay us some money. Send a taxi to come find you." Then it was a clearance to working with Lee "Scratch" Perry.
[Marley] was working in the studio of Lee "Scratch" Perry and [Marley] was referring to my big hit, "Woman Is Like a Shadow," and said when he was in England he heard it and said, 'Which group is this?' It was giant for a thing. And we did that night, "Blackman Redemption" and "Rasta Man Live Up."
To see him and Lee "Scratch" Perry work together, it gave I more inspiration. It was genius. I was between two geniuses.
Is there anything in reggae or music in general that you haven't done that you want to do?
Really, no. There's nothing more that I want to do more than when I do the music the people play it on the radio. When they don't play it on the radio it don't give me the feeling to go back and record.
[In the '70s] we get a lot of our instructions from [Curtis Mayfield and The Impressions]. All of Jamaica look upon them. It was beautiful at that time. But now music's not coming out with any harmonies. They're talking now. Everything is talking. In Jamaica there's no more singing. And they're not saying anything. So when I do a record, I want it played on the radio. What we done in the music business, we enlightened people all over the world. Now people singing reggae in every corner of the world.
---
What: Winter Splash
Where: The Gala, 533 Clemson Rd.
When: Friday, Feb. 24, 6 p.m.
With: The Meditations, Lion Soul, Mystic Vibrations, more
Price: $25 ($20 advance)
More: reggaewintersplash.com