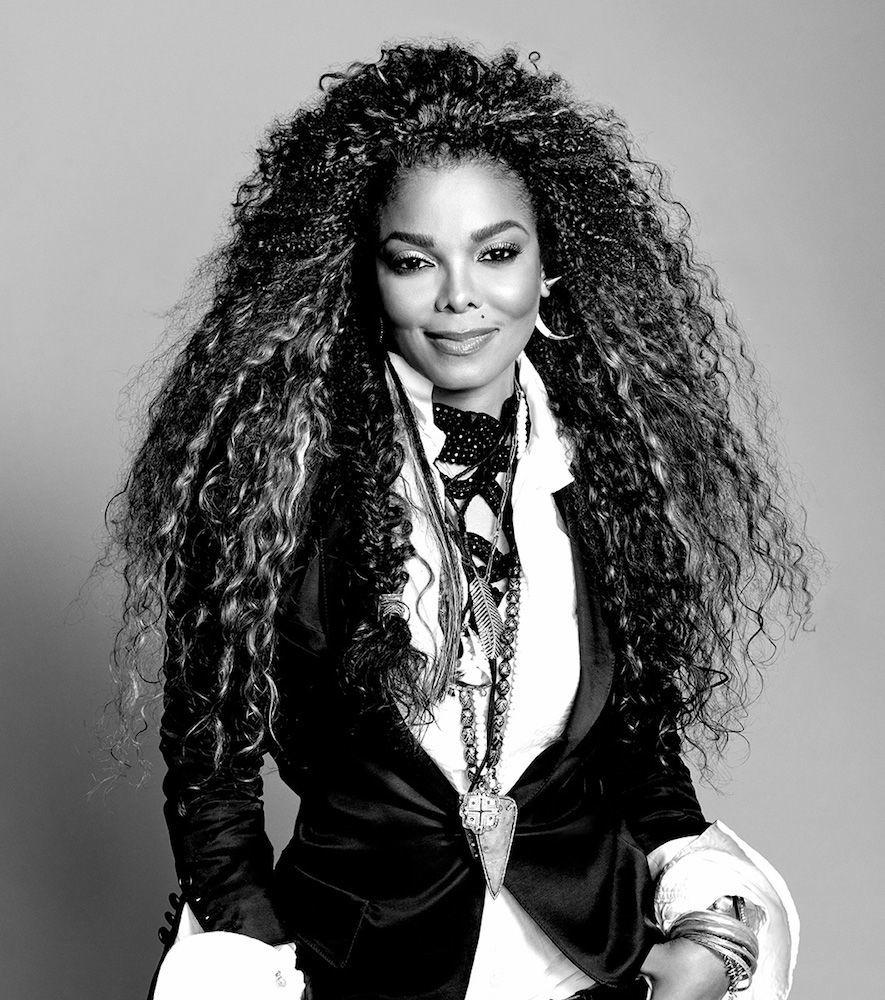 Janet Jackson has an undeniable place in the history of pop music, and yet she's almost invisible.
The R&B-pop diva, who turned 51 earlier this year, is one of the most commercially successful and culturally important artists of all-time, boasting more than 100 million albums sold and the record for the most consecutive Top 10 entries on the Billboard Hot 100 chart by a female artist (18). And starting with her third album, 1986's Control, she's carved out a bold, audacious persona, combining dance club savvy and electrifying choreography while also charting out a distinctive lyrical perspective, diving deep into socially conscious messaging and sexual expression with unusual verve, and in the process winning critical praise right alongside her blockbuster numbers. 
Yet, there are a number of reasons that could convincingly explain the relative "invisibility" of such a massively popular performer who is, after all, still playing venues the size of Colonial Life. The first, somewhat obviously, is that her big brother was even more famous and successful, and her approach bears more than a passing resemblance to his. The second is that she can often serve as a convenient foil for her pop-diva contemporary, Madonna, who while her relative equal in terms of music and performance, nonetheless knew how to play the media more provocatively and successfully. 
Then there's the infamous Super Bowl halftime show from 2004, when the then-boyishly young Justin Timberlake ripped off Jackson's costume to expose her strategically adorned breast for, like, half a second. The ensuing controversy somehow made the singer something of a pariah, with many radio and television stations blacklisting her and seemingly tarnishing her legacy, even though Timberlake escaped almost completely unscatched.  
Too, she's suffered the fate of many of black female pop stars over the years, reduced to her sexualized body and assumed to have little role in her artistry. The showmanship of her family and commercial rise in the shadow of her brother accentuated this narrative, as does her long-running creative partnership with the production duo of Jimmy Jam and Terry Lewis. Her emphasis on athletic choreography and elaborate productions when paired with her airy vocals and limited range also played into such unfair dismissals.
Now, in 2017, Jackson has never seemed further removed from the contemporary pop world, despite the fact that, in many ways, her relevance has perhaps never been more keenly felt. While she's an obvious influence on pop stars like Beyonce, Britney Spears, and Rihanna, there's a way in which her idiosyncratic approach to R&B and self-expression comes across in the rise of more indie-favored R&B acts like SZA, FKA Twigs, and Kelela as well. 
The industrial-tinged dance club production of her 1980s records are also currently in vogue, with Canadian producer Kaytranada scoring an early hit with a remix of "If" (from 1993's Janet) that felt like an homage as much as it was a re-imagining of the tune. And Kendrick Lamar's "Poetic Justice" not only references the title of the Jackson-starring film but makes ample use of the singer's "Anywhere, Anytime" (also from Janet). You can hear echoes of that sound in everything from the gated reverb-aided production of Jack Antonoff on recent singles from Lorde and Taylor Swift to the sleek electro-dance vibes on Vince Staples' 2017 album Big Fish Theory and the sumptuous R&B of Dev Hynes' Blood Orange project. 
It's also worth noting that Jackson's current tour is entitled State of the World, despite the fact that it's really just a re-scheduled version of the 2015 Unbreakable tour, which was in support of her album of the same name and was postponed due to her pregnancy. This is done explicitly to call forward the singer's socially conscious material and act as the sort of politically minded messaging for which 2017 seems particularly desperate. While music that opposes racism, homophobia and misogyny might seem like a no-brainer, Katy Perry's absolute bomb of a "woke" album earlier this year makes it abundantly clear the pitfalls of taking such an approach, one that Jackson has executed flawlessly (a stray wardrobe malfunction aside) over the course of her career. 
Of course, it's not like Jackson has been struggling. Unbreakable debuted at No. 1 on Billboard's album chart and ended up on plenty of publications' Best Of lists for 2015. But it still feels as if we're missing the seismic force that she continues to exude over popular music and the dynamic range that her music continues to offer us, even now.
If we are, as Jackson has famously asserted, a "rhythm nation," it's clear who's leading us to the promised land.
---
What:Janet Jackson
Where:Colonial Life Arena, 801 Lincoln St.
When:Saturday, Dec. 16, 8 p.m.
Price:$29 and up