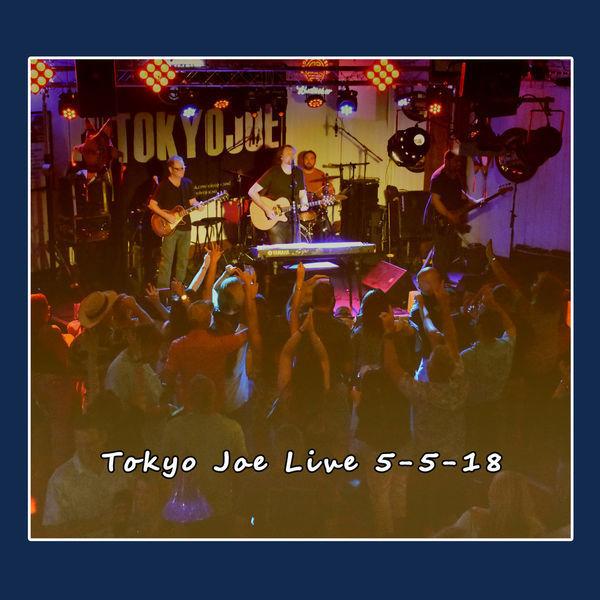 Tokyo Joe, Live 5-5-18 (self-released)
Find It: Available via Apple Music, Spotify and other outlets.
Tokyo Joe has long been such a ubiquitous cover band presence on the Columbia club calendar, often at various wing joints and bars, that it is easy to forget that it has also been releasing original music for decades. The group's latest album combines live tracks with a few new studio recordings for a good reminder of that side of the band.
Recorded last May at Wild Wing Cafe in the Vista, the live tunes that comprise the bulk of this release are consistently reminiscent of the band's bread and butter: '80s and '90s pop and rock. Singer, guitarist and keyboard player Greg Bickley has a knack for creating hooks and melodies that are remarkably close to something you think you've heard before, but haven't. "Summertime," for example, turns the classic "Sweet Jane" riff into a sunny, breezy pop hit, while "Cut and Bleeding" comes across like a lost Soundgarden album cut and "Believer" is perfectly rendered post-Hootie jangle-rock. 
The trio of studio takes that close out the album include the pop-country style of "That Thing About You" and "Don't Give a Damn" and "All I Know," a pitch-perfect sendup of '00s rock circa Fall Out Boy. It isn't a surprise that a band which makes its mark mostly by recreating the hits of others would be adept at incorporating those sounds into their own original music. But the takeaway here might be that it's a self-limiting situation that doesn't lend itself to out-of-the-box songwriting. 
Still, not everyone can be Radiohead. We need a few Trains, too.