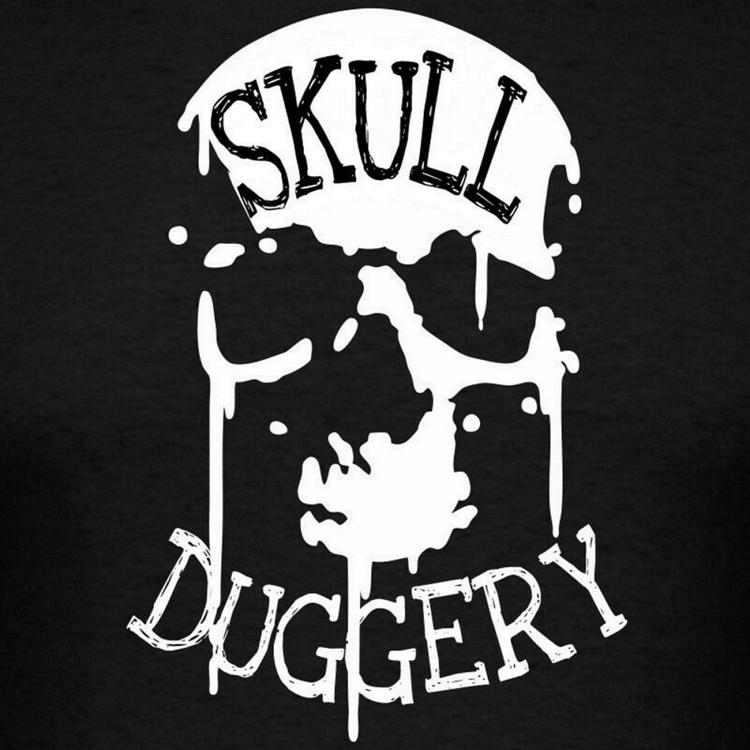 Skullduggery, Skullduggery (self-released) 
Find it: skullduggeryrocks.bandcamp.com
Despite its moniker's dictionary definition, there's nothing underhanded or devious about the Columbia quintet Skullduggery. With its self-titled EP, the band wears its belligerence, and its influences, boldly. 
"Warhead" kicks off the EP with a pummeling riff that forms a sturdy bedrock for singer Michael Vinson to volley between harsh growls and groaning melodies. "This is the realm of the living dead," he bellows in a hook that echoes the nuclear paranoia of early thrash. On "Social Tragedy," a creeping proto-death metal riff kicks into burly groove-metal when the rhythm section joins in. "I want you to bleed," Vinson threatens, convincingly. 
Indeed, when Skullduggery digs into the more extreme end of its influences, the result feels descended from the likes of Sepultura or Megadeth with a balance of Deftones-esque alt-metal. 
On tracks like "Depth Perception," where the balance tips toward more progressive and melodic elements, the band feels more like a Tool-inspired nü-metal outfit than a ripping thrash band. Here, bassist Melvin DeJae Ford drives the riff against bursts of Greg Caudill's double bass drum, and spacey guitars from Glenn Harris and Justin Lonsberry. Vinson's split personality suits the song well, too. At one moment he's crooning, "You don't thrill me no more / I'm like a psychopath at your back door;" at the next, he bellows, "You'll never take me alive." 
But as much as the dynamic adds dimension to Skullduggery's hybrid metal, it occasionally feels like a stretched bridge between mainstream hard rock melody and extreme metal brutality. It's an ambitious reach, to be sure, and one that seems likely to grow more stable as the band evolves. 
---
What: Skullduggery
Where: Hunter-Gatherer (Main Street), 900 Main St.
When: Saturday, April 27, 10 p.m.
With: Violent Life Violent Death (headlining), We as a Species
Price: Free
More: 803-748-0540, huntergathererbrewery.com
---
Let us know what you think: Email editor@free-times.com.