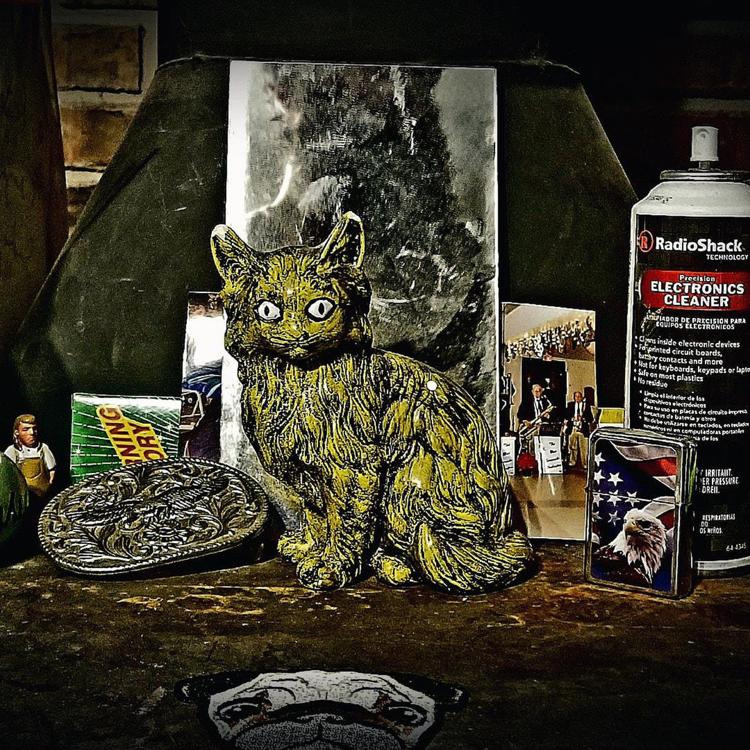 Sean Thomson, The Boogz (self-released)
Find It: seanthomson.bandcamp.com
One of the city's steadiest hands, guitarist-and-much-more Sean Thomson is best known for his collaborative work, appearing as one half of The Post-Timey String Band or backing up both Space Coke and The Restoration. He would appear to be a social animal, and despite embodying the grade-school prerequisite of playing well with others, it's always interesting to see what surfaces when he's left to his own devices. 
Released last January, The Boogz is a Sean Thomson solo album, if not necessarily a studio album. It really plays more like a tossed-off odds and ends compilation. Aesthetically, if not musically, The Boogz has the slapdash charm of a good project conceived at the eleventh hour. The record's 10 tracks are there and gone in less than 25 minutes, there is no uniform fidelity, more than a few instrumentals, and some semi-standard cover tunes thrown in for good measure. Oh, and the theme song to The Muppet Show, because why the hell not? 
While Thomson is an excellent songwriter, singer and multi-instrumentalist, The Boogz doesn't represent the cream, nor does it feel like it was really meant to. But its strength is in the loose, unforced nature of the proceedings. It almost plays like a one-man back porch jam recorded on the sly. But the album's greatest and most surprising virtue is how intimate the whole thing feels. Whether it's the unpolished production or the "yes, and" spirit of improv, The Boogz almost feels like something ancient, long-forgotten, and finally dusted off for a few more spins. The Muppet Show theme notwithstanding, there's a timelessness to everything, from an excellent "St. James Infirmary" and "The Duck's Ya's Ya's Ya's" to the instrumentals' more experimental moments, the album has the pristine grit of something your grandfather used to play around the house without caring if anyone else liked it. 
So for sheer enjoyability and in-the-moment pleasure, The Boogz succeeds.
Let us know what you think: Email editor@free-times.com.