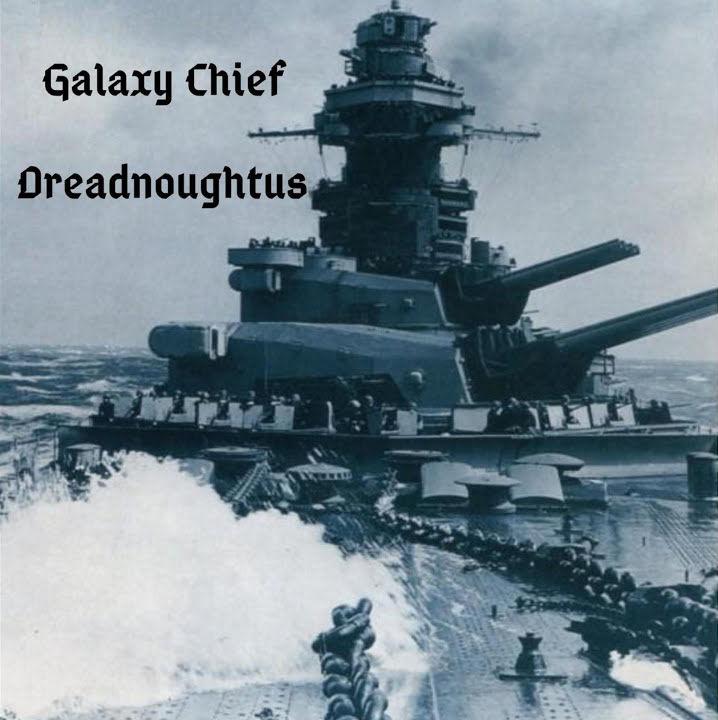 Galaxy Chief, Dreadnoughtus (self-released)
Find it: facebook.com/GalaxyChief
The stoner-rock titans in Sleep set a lasting template with their third album, Dopesmoker, a single, hour-long track that stymied record executives enough that it lived for years only as alternate versions and bootlegs. Riding a monolithic riff into a weed-fueled fantasy scape, Sleep brought forth the extremes of stoner metal in its lumbering pacing and extended, meditative durations.
With their debut, the 36-and-a-half-minute song/album, Dreadnoughtus, Columbia trio Galaxy Chief joins the Weedian procession for their own mono-riffic entry into the long-form stoner-doom canon. And while it's nearly impossible to escape the long shadow Sleep casts on the genre, Galaxy Chief shows itself willing to add new shades and dimensions to the form. 
While the band does indulge in the sort of hypnotic, riff-driven throb that defines much of Sleep's greatest material, it uses that as a foundation to spring into space-rock sections that blur the boundaries between Baroness' resonant sludge and Hawkwind's cosmic psychedelia. Guitarist Mike Rose builds transitional movements with fuzz-blasted solos that, rather than shred, rip jagged lines through a rumbling, stoic low-end from bassist Leonard Drummond and drummer Matt Teusch. But the band uses its long-form excursion less as an opportunity to show off technical chops than to journey through layers of sound, from plodding doom to spartan, almost proggy space-rock. 
Taking the album's name from a dinosaur believed to be the largest land animal ever to walk the earth — one whose name translates literally to "without fear" — Galaxy Chief have proven their audacity in this offering to the stoner-doom pantheon. Fortunately, the music delivers on that boldness.
---
What: Galaxy Chief
Where: New Brookland Tavern, 122 State St.
When: Saturday, Jan. 25, 8 p.m.
With: Vorov, Lucile, Zane Nichols
Price: $6 ($10 under 21)
More: 803-791-4413, newbrooklandtavern.com