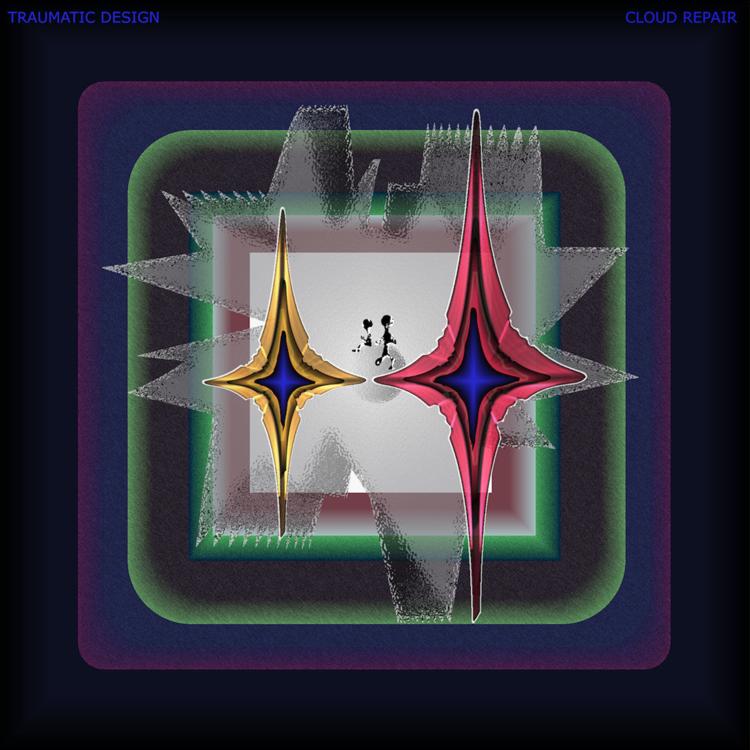 Cloud Repair, Traumatic Design (self-released)
Find It: cloudrepair.bandcamp.com
Everyone processes trauma differently, but the endpoints for the stimulus are binary: acceptance or crisis. The fork in the road is the point of catharsis — a purgation and purification of emotion that yields rejuvenation and renewal. Miss the left turn at Albuquerque, so to speak, and the long-term effects on physical and psychic health can be devastating.
Traumatic Design, Richard Wells' second release under the Cloud Repair moniker, treads in trauma and how it alters perception. His bedroom pop approach facilitates his explorations of inner space: He wrote the songs and played all the instruments, and he self-recorded, self-mixed and self-mastered the album. This is both advantage and detriment: It fosters a broad sense of cohesion, a thematic tie that binds. But it limits Wells' tonal palette: static drum machine patterns start grating upon repeat listens; there's an overreliance on Vangelis-esque swell-and-fade synths. Muddled mixes could possibly be a metaphor for an overcrowded mind struggling to process complex emotions, but too often they're just frustrating roadblocks that cloud what should be comprehensible.
Wells' lyrical takeaways, too, are often inscrutable, masked by phrenic riddles and cryptic metaphors. The experiences contained therein are his, and the extrapolations of meaning thereof are, naturally, his own. Traumatic Design doesn't quite follow the Kübler-Ross model, but it's close. There's not much denial, but there's plenty of anger (frustrated rage toward impotent deities in "God Doesn't Give a Damn About Your Incessant Demands") and depression ("If only the good die young / Then I'm just a setting sun," Wells moans on the Bowie-biting "Desert Storm.") That's when he allows lyrical ideas to develop, though: "Nora & Bambi" contains just one word — "Fly" — and "Open Matter" finds Wells mumbling disconnected two-word phrases before ending abruptly.
Wells is not making grand, sweeping statements on the nature of trauma or its physical and psychic effects. His ideas often seem unfinished, and he seems to acknowledge as much: "Now, I want to explode and expose / How I try to identify" he sings as VHS synths and satellite bleeps carry the end of "The Only Wonderful" into deep space. If trauma's something we live with, it's never fully processed, and we're never fully able to remove its lens. 
Though its overarching topic is broad and accessible, Traumatic Design's focus is internal — at times too internal to engender a meaningful connection. But Wells nonetheless beckons: Look upon me, and I'll show you the life of the mind.
Well, his mind, anyway.