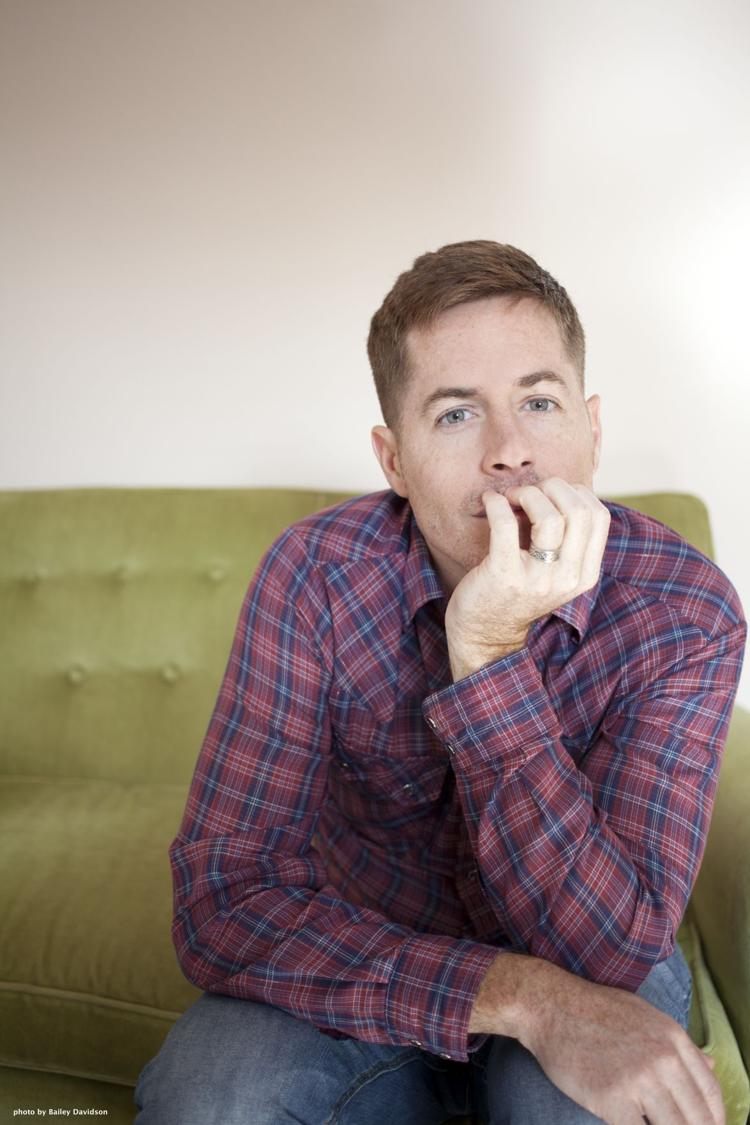 Singer, songwriter and keyboardist Michael Flynn is happy to explain the difference between his work as a solo artist and that of his band, Charleston's Slow Runner.
"Slow Runner generally had a bunch of doodads and gizmos going at once," Flynn says, "so now I generally try to limit my gizmo ratio to a manageable level."
For most of the last decade, give or take a hiatus or two, Flynn and multi-instrumentalist Josh Kaler took lilting, piano-based pop music and launched it into outer space, layering waves of synthesizers, vast-sounding production, Pink Floyd-ian slide guitars, dramatic orchestration, electronic beats and pretty much everything else over the nucleus of infectiously catchy songs. It was big, cinematic music with a beating human heart.
Flynn's first solo album, 2014's Face In The Cloud, was recorded while the band was on a break, but it sounds more or less like Slow Runner's music, awash in dreamy echo, icy keyboards and skittering programmed beats. 
But Flynn sees that first album as a step toward a solo career independent of Slow Runner's sound.
"Until that first solo record, I'd thought of Slow Runner as the be-all and end-all of my creative expression," he says, "and everything I wrote went under that umbrella. The liberating thing about not thinking that way is that I could go farther in whatever direction I wanted without worrying about how to reconcile what I was doing with what I did 10 years ago or making it fit with what became the sound of Slow Runner. I didn't have to concern myself with any of that, so it kind of freed me up, in my own mind, to explore down the piano-y singer-songwriter path."
That idea came to fruition on Flynn's 2018 album Pretend Like, which strips away much of the studio tinkering and presents nine melodic, piano-based pop songs. The album still has some occasional orchestration and electronic percussion, so it's not bare-bones, but it's easily Flynn's most sparsely arranged collection.
"It was a challenge I wanted to take on: making a record I could tour on just by myself," Flynn says. "And that's because it forces me to get in the shed and work on my piano chops. It's been fun and liberating to do it this way."
That part about working on his piano chops is important, because Flynn says that all that time playing with someone as talented on multiple instruments as Kaler made him wonder if his songs could actually cut it without all the aforementioned doodads and gizmos.
"When you're in a band with incredible musicians like Josh, it's easy to lean on them to handle a lot of the heavy lifting and a lot of the stuff that makes a good live show," he says, "to the extent that you don't know whether the songs would hold up without those parts taking it over the top. But it's been reassuring that a lot of these songs I'm revisiting do hold up. That means they were well constructed in the beginning to where you could strip them down. That's always been my goal as a writer. Even though we let ourselves go crazy in the studio, I always try to make something that could withstand very close listening."
"Digging them out from all of those layers has been really fun and made them feel fresh and new," Flynn adds. "I'm reinterpreting them in creative ways."
Flynn says that Slow Runner is in "cryo-stasis," but he recently revived the name briefly to film a video for a song called "My Love Will Bring You Back." The track is from Slow Runner's 2016 album New Monsters, and it's being used in the opening of a new movie called All These Small Moments, which stars Molly Ringwald and esteemed Broadway actor Brian d'Arcy James. In the clip, Flynn, Ringwald and James sing a live version of the song together, harmonizing over a new piano-and-cello arrangement.
"I didn't want to leave the solo headspace I was in, but it couldn't be avoided with the timing of the film," Flynn says. "But it helps that that song is very much just piano, handclaps and vocals. It lends itself to and fits in with the solo stuff, so I can play it in these shows and it's not particularly different-sounding than the other songs. 
"And I'm glad if any music I ever make finds a home in anyone else's life. The fact that it's in a movie and that's helped to shine a light on the Slow Runner stuff and my solo stuff is just a net positive."  
Let us know what you think: Email editor@free-times.com.