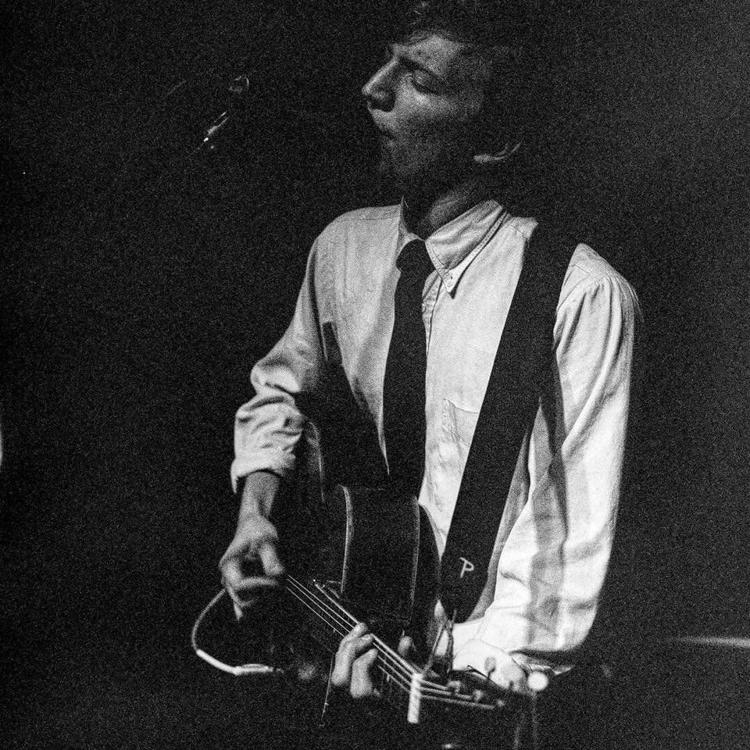 When people talk about the Greenville indie folk-rock band Apricot Blush, they're really talking about the man behind the project, Jackson W, who requested that Free Times withhold his last name for this feature. And this has become a problem for him. 
Ideally, an artist should be able to express themself freely without fear of repercussions. But this is the real world, and as Jackson moves from a singer-songwriter dealing with his turbulent emotions through song into post-collegiate life, a conflict has arisen, at least in his own mind.
Apricot Blush started as a bedroom band. Released in 2016, the project's self-titled debut features Jackson W. essentially playing everything himself, creating a viscerally emotional set of songs that blend indie rock noise with delicate acoustic folk, accentuated by the eerie, ghostly sound of a singing saw. Jackson's voice trembles with intensity, delivering a more nakedly confessional vibe than his actual lyrics, which are often couched in metaphors and generalities.
"I made this music to cope with the hardships of the world through writing, poetry and sonically portraying feelings," he explains. "I'd just moved to Clemson and I was very alone. I was away from what I knew to be a normal life. I was uncomfortable in a changed situation."
But there's also more to it than that. On Apricot Blush's Bandcamp page, there are essays accompanying both of his proper albums that are quite detailed in terms of what the songs are about, talking openly about being sexually assaulted and getting sober. He's talked honestly about what fueled his music in other interviews — including a couple with me — and he used his full name. But now, as a recent college graduate searching for a job, he's not as comfortable as he once was with sharing specifics.
"Being as open as I am about certain things, as well as being somewhat of a public figure, isn't necessarily the best thing for potential employers," he says. "Sometimes I do regret being as open as I have been, but there needs to be openness to conversations regarding darker subjects, or someone who's going through it might not feel as comfortable talking about their issues. At the same time, I have to take care of my online presence as I grow into the professional world."
It's a hell of a balance to try to strike, and in a sense it's a shame. Musically, Apricot Blush's music has become a lot more expansive and accomplished just as Jackson has started to struggle with being open about his songs. The group's second full-length album, Where Blew A Flower, May A Flower No More features nine musicians besides Jackson playing on it, bringing strings and horns into the equation. According to the album's Bandcamp page, it's "a story album regarding the mythological story of the sea-goddess, Sedna, told by the Inuit tribe." 
The music is more cinematic in scope, but it's just as dark as the first album. And even with more instrumentalists, it seems starker and more atmospheric. But the Inuit legend gave Jackson more cover as a lyricist. The words could both serve the story and allow him to express himself.
"I could explain one thing and it would apply to the concept but mean something personal to me," he says. "I found it both a challenge and fun, too. People can relate to this story that's graspable, but it can also mean something to me that's personal that isn't deliberately stated."
Jackson adds that deliberately stating things is difficult for him in general, but music allows him a different form of catharsis.
"It's easier for me to express emotions through music because I can portray feelings through more than just words," he says. "For example, I could use the absence or abundance of a happy-sounding instrument to create a feeling that's not captured easily through words. And with seven-plus instruments, I can get really creative in that process. Words dipped in metaphors can only reach so far, so I try to sonically portray the things that I can't find the words for."
But that still puts Jackson in an awkward position. Because if people are going to come to Apricot Blush's shows or seek out his records, he's going to have to talk about them. 
Or maybe it won't be an issue much longer. He says he's not really trying to do future live shows.
"The future of the band is wherever the wind blows, to be honest," he answers. "I'm open to playing shows, but I'm not actively booking."
Let us know what you think: Email editor@free-times.com.