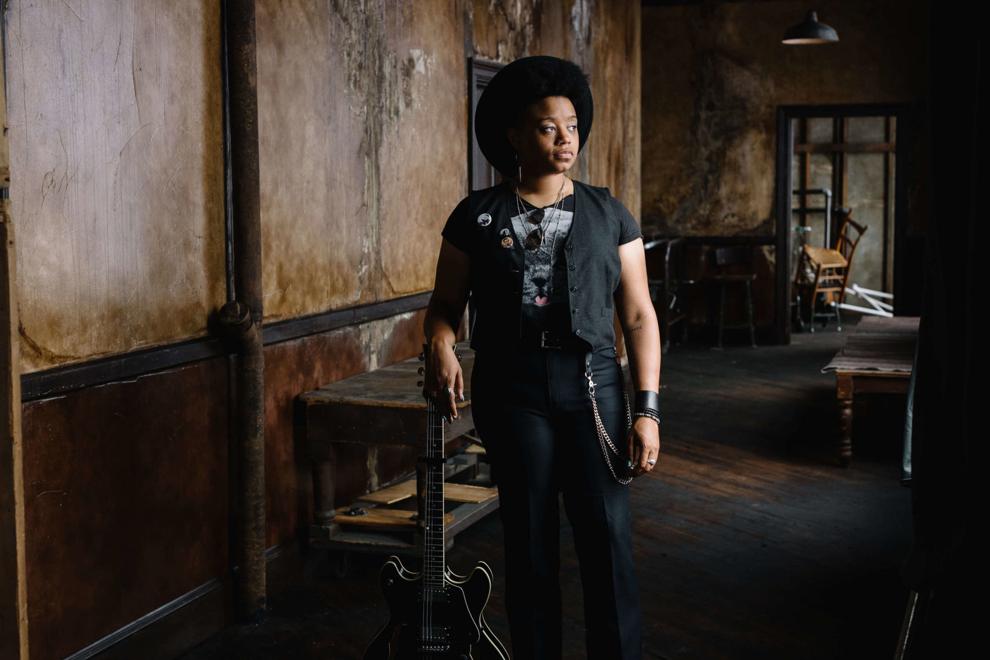 Editor's note: Free Times arts and entertainment editor Jordan Lawrence curated this year's Indie Grits music lineup. In the interests of transparency and fairness, he will not be involved with Free Times' coverage of the festival. If you have any questions, please contact editor Eva Moore at editor@free-times.com.
Although music has been a featured component of each iteration of the Indie Grits festival since its birth in 2007, DIY film screenings have always been the central component of the Nickelodeon Theatre-created arts celebration, even as the festival has added offerings ranging from visual art and puppet slams to comedy and video games and dropped the "film" modifier from their name.
That central role of film seems to dislodge a bit this year, with 30 bands across four days sharing co-billing with the films in the 12th iteration of the festival.
Whereas in the past Indie Grits has leaned on the local scene while offering a headliner or two (last year featured avant-indie country band Lambchop; in 2016, it was New Orleans bounce artist Big Freedia), this year the big names are largely eschewed in favor of an eclectic, genre-hopping collection of artists that mirrors the curation of the widely acclaimed Hopscotch Music Festival held in Raleigh each September.
The lineup features a slew of smart, exciting top bill choices that range from the masterful roots music explorations of former Carolina Chocolate Drop Dom Flemons and Johnson City, Tennessee's Amythyst Kiah, and the sleek '80s-inspired electro-funk of North Carolina's Boulevards, to Savannah sludge metal purveyors Black Tusk and the infectious grunge-pop of Nashville's Daddy Issues.
That ambitious and eclectic range of artists filters down into the undercard lineup as well, moving far past the relatively limited indie rock of past years. The first three nights will feature concurrent shows on three stages — Thursday night all in various rooms at Tapp's Art Center, and Friday and Saturday at Tapp's along with Main Street Public House — while Sunday's free block party (with the theme "Sunday Dinner") will take place in a field off of Monticello Road.
Although obviously set up for easily bouncing from stage to stage, each venue is carefully assembled each night, with several showcasing distinctive, less common choices. Thursday night's Skyline Room, for instance, has been dubbed "Love, Grits, & Hip-Hop" in collaboration with Love, Peace, & Hip-Hop and features the raspy and charismatic Charlotte rapper Deniro Farrar and Columbia's own OG Fat Rat da Czar; Friday night's Main Street Public House lineup features left-field R&B ranging from the minimalist-gone-baroque electro-R&B of blue, girl to the spacy, ambient grooves of Atlanta's Sequoyah Murray along with the aforementioned Boulevards; and Saturday's Space Hall lineup features artists blurring the lines between the world of contemporary composition and indie rock with minimalist guitarist Gyan Riley (son of famed composer Terry Riley), Hectorina frontman Dylan Gilbert's pensive solo work, and the lo-fi folk-psych fragments from Carrboro's JPhono1. Other stages feature punk, various strains of metal, and relatively straightforward indie rock.
In short, it's a music lover's feast, and one difficult to find fault with. While there's a clear trade-off in not having an obvious headlining ringer (this is a festival, after all, that has boasted sets from Jason Isbell and Of Montreal in the past), this lineup suggests that the music of Indie Grits finally matches the originality and audacity of its films.
Each night of the Indie Grits Main Street shows costs $12 ($10 in advance) and gets you into all three venues; Sunday's block party is free. The full line-up is below. See indiegrits.com for more information.
Thursday 12
Tapp's Space Hall
11:30 p.m. 2 Slices
10:30 p.m. Niecy Blues with ET Anderson
9:30 p.m. Blanko
Tapp's Fountain Room
11:15 p.m. Zack Mexico
10:15 p.m. Spider Bags
9:15 p.m. John Wesley Coleman III with Spider Bags
Tapp's Skyline Room (Love, Grits, & Hip-Hop, presented by Love, Peace and Hip-Hop)
11 p.m. Deniro Farrar
10 p.m. Fat Rat Da Czar
9 p.m. NIKOS
7 p.m. DJs
Friday 13
Main Street Public House
11:45 p.m. Boulevards
10:45 p.m. Sequoyah Murray
9:45 p.m. blue,girl
Tapp's Space Hall (Presented by Columbia Rules)
11:30 p.m. Black Tusk
10:30 p.m. WVRM
9:30 p.m. Bathe
Tapp's Fountain Room
11:15 p.m. Dear Blanca
10:15 p.m. King Vulture
9:15 p.m. Paleface
Saturday 14
Main Street Public House
11:45 p.m. Daddy Issues
10:45 p.m. Lazer/Wulf
9:45 p.m. Danger Boy
Tapp's Space Hall (Presented by Wired Music)
11:30 p.m. Gyan Riley
10:30 p.m. Dylan Gilbert
9:30 p.m. Jphono1
Tapp's Fountain Room
11:15 p.m. Charlie Smarts
10:15 p.m. Benjamin Starr
9:15 p.m. H3RO
Sunday 15 (Sunday Dinner Block Party)
4 p.m. Amythyst Kiah
2:30 p.m. Dom Flemons
1:30 p.m. The Beast