For the second straight year, Stick Tight Fest will try to balance loss with something positive. The three-day affair at New Brookland Tavern pays tribute to Mike Busbee, a manager at the venue and a music scene fixture who committed suicide in 2017. "Stick Tight," a phrase from one of his tattoos, became a rallying cry for a community left reeling by his death, a reminder for area musicians and fans to check in on and take care of each other. The fest looks to preserve Busbee's memory and keep stoking the notion of a community that cares about each other, donating proceeds to the American Foundation for Suicide Prevention.
The impressive, local-heavy lineup presents a diverse array of guitar-centered styles. These three albums offer a taste.
---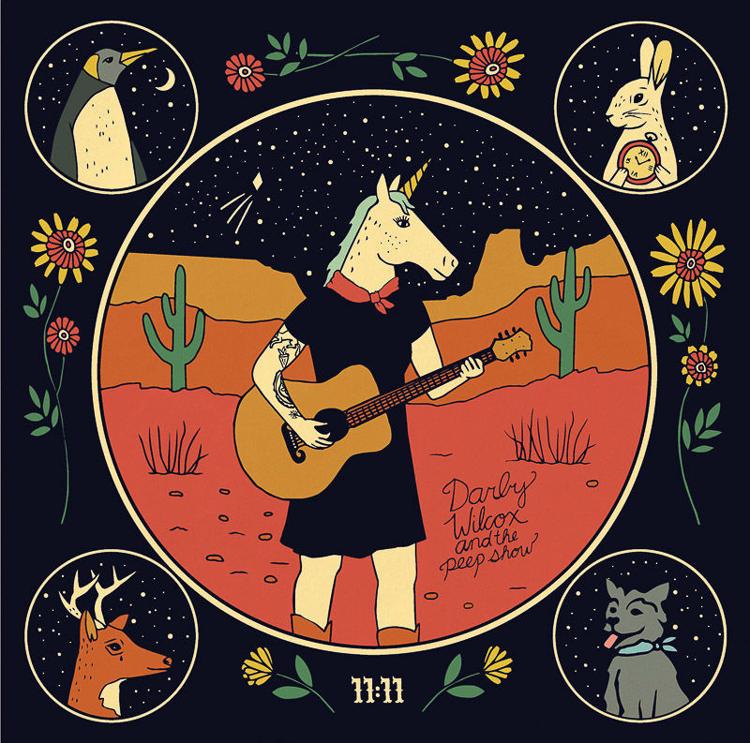 Darby Wilcox and Peep Show, 11:11 (Real South)
Find It: realsouthrecords.com
Darby Wilcox's debut full-length with her Peep Show offers Americana that wanders out into wild spaces between this country's musical traditions. With beaming pipes that envision a more country Nicole Atkins and adventurous instrumental minimalism that suggests a more approachable Bonnie "Prince" Billy, the Greenville artist wrangles a melange of time-tested sounds that feels distinctly modern.
The toe-tapping "H" ratchets through rockabilly and ragtime and garage rock as it cleverly escalates, while the opening "Tell It Like It is" is as much desert rock as smoky jazz. The clean tumbles of "It's Not You" cascade along the boundary between honky-tonk and bluegrass, and "My Divorce" blows out winking acoustic blues with indie rock fireworks.
The musical shapeshifting applies revealing friction to songs that seem to treasure emotional honesty. "Keep it to yourself, and nothing's going to change, change, change," Wilcox moans on "Tell It LIke it is," "What's the point? You're only lying to yourself." "Bitch" is even more direct: "You are / So good to me / But it's not what I want."
11:11 is a moving illustration of the way clear intentions can cut through bulls#!t.
---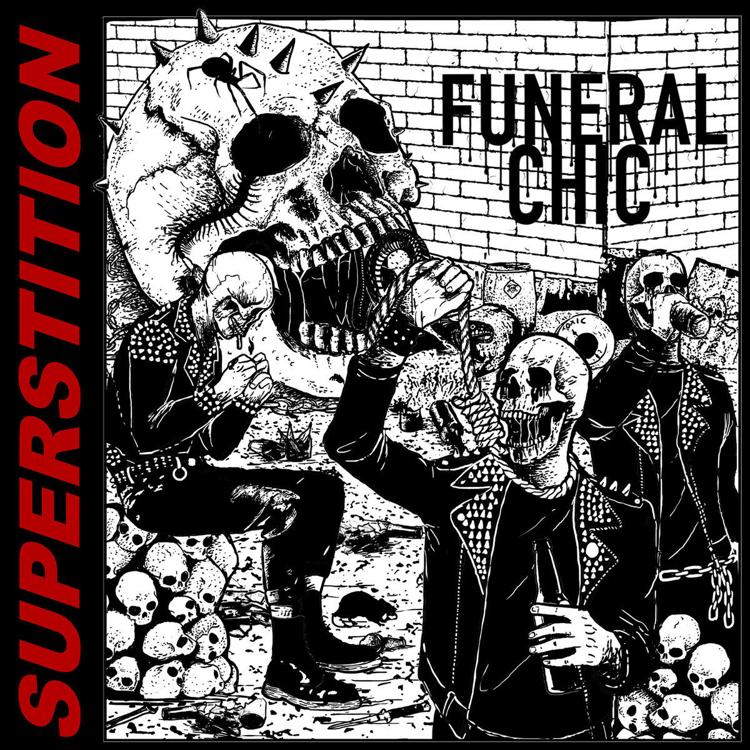 Funeral Chic, Superstition (Prosthetic)
Find It: funeralchic.bandcamp.com
Few metal albums are so gloriously indifferent to the rules as Funeral Chic's Superstition. The Charlotte band's 2018 sophomore LP runs roughshod over traditional boundaries — those dividing thrash from death metal and sludge from hardcore; those relegating true darkness to the realm of the self-serious and charismatic swagger to the land of the frivolous. The result is a whirlwind collection of metal-punk hybrids that are both intimidating and exhilarating.
The opening "Rotten to the Core" is a counter-culture anthem delivered with vicious authority. As his backers straddle the line between hardcore and grindcore with chaotic tumult and diesel-fueled guitar flourishes, singer Dustin Carpenter snarls infectiously, coming across like some irresistible rock god/demon — "Howlin' at the moon on my borrowed time / Whippin' and sleepin' in the Devil's ride / Ain't got nothin' and I don't want any more / Forever rotten to the f#!king core."
Searing social concerns amp the album's resonance, but Funeral Chic is never overbearing. Check "Deep Pockets," which gallops and rumbles like a mutated and feral Mastodon before slamming the pedal to the metal — "Baby born with a silver spoon / Know your role and eat your f#!king food," Carpenter seethes, "Pockets so g#!damn deep they swallow us whole / Nowhere to go, but down or out for blood."
---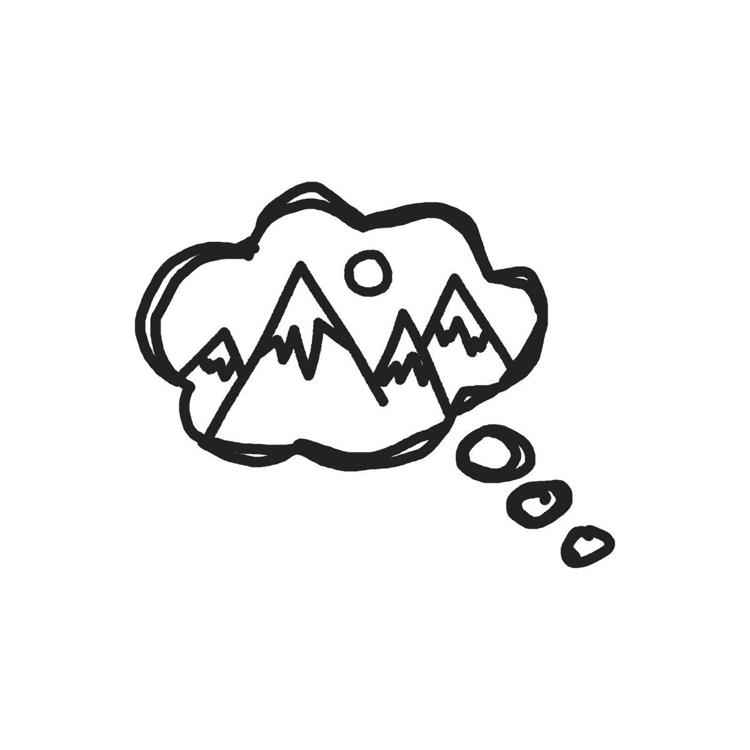 Cicala, Post Country (Acrobat Unstable)
Find It: cicala.bandcamp.com
I swear there's more to my affinity for Post Country than Quinn Cicala's vocal resemblance to Rock Plaza Central's Chris Eaton on the undervalued 2006 classic Are We Not Horses?
But the similarity is instructive: Eaton's warble — wounded but determined, and defiantly weird — brings the same kind of unhinged emotion to that opera about mechanical horses that think they're real horses as Myrtle Beach's Cicala imparts to tunes that chart the friction between youthful convictions and quarter-life crises.
The arrangements bend and rollick, both Built to Spill and Basement Tape-d, an apt backdrop for Cicala's rangy revelations. Confessional rockers such as "Dissociation" and "Arkansas" stride and strain, struggling to outpace deepening doubts — "It's funny how I'm busy writing songs about everything that I an think up that is wrong with my / Own convictions and my own relationships with my partner and friends I can bulls#!t with."
But Cicala also succeeds with more controlled narratives, as amid the strung-out jangles of "24," which tracks the life of a person who chose to follow his wandering spirit — "When I was 50, I decided to rest and I went back to my old home town / Everything seemed just a little too familiar like nothing had even gone down." 
---
What: Stick Tight Fest 2
Where: New Brookland Tavern, 122 State St.
When: June 13-15, 7 p.m.
With: The Restoration, Barnwell, Darby Wilcox, Cayla Fralick, Zane Nichols (Thursday); Bask, Bathe, Funeral Chic, Vorov, Galaxy Chief (Friday); NUMBTONGUE, Dempsey, Cicala, Flower Shopping, Ben Walker
Price: $10 each night ($20 weekend pass, 18-plus only)
More: 803-791-4413, newbrooklandtavern.com