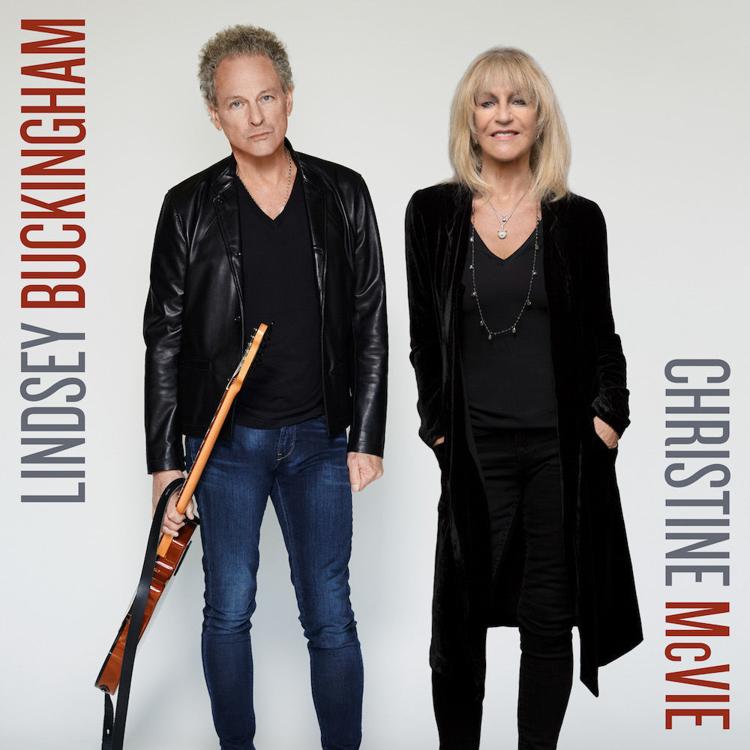 Pop music lore is rife with tales of reckless drug use, rampant sex and explosive egos. The list of bands that can claim all three is so long it's almost boring. But only one took all to the highest possible degree, turning the sort of dysfunction that would end lesser bands into its second-biggest strength. That band is, of course, Fleetwood Mac. The Mac is currently on a world tour, as it is wont to do in those rare moments when its members can get on the same page about anything. But this tour is different. Guitarist Lindsey Buckingham, one of the band's major songwriting forces and lead vocalists, was fired from the band in April of last year. Any incarnation of the band is a crapshoot when it comes to who will show and who's got better things to do. But among the band's classic lineup, a firing is pretty much unheard of, especially with Buckingham on the barrel's end. 
Fleetwood Mac began as an English blues band in 1967 that saw a slew of players come and go, with the only constants being drummer Mick Fleetwood and bassist John McVie (hence the name). Sure, this period produced plenty of good music and some minor hits, but it wasn't until the ever-prescient Fleetwood met American singer-songwriter Lindsey Buckingham in 1974 that he saw a real opportunity for his band to become more than just a respectable niche ensemble. Buckingham joined the ranks, bringing along his romantic and musical partner Stevie Nicks, and the classic Fleetwood Mac was solidified: Fleetwood, the McVies (John and his then-wife, singer-keyboardist Christine), Buckingham and Nicks. The first album recorded with this lineup, 1975's Fleetwood Mac, may have caused blues purists to despair — as so many things do — but the general public liked what it heard and plenty of classic songs entered the cultural canon. While not an immediate smash, Fleetwood Mac eventually became the second-best-selling album of 1976, bested only by a live record by some rogue guitarist from Humble Pie.
The pressure to record an even better follow-up was high, but the band, also quite high, more than delivered with 1977's Rumours, an album so steeped in cocaine and drama that its mythology might have overshadowed it had the music within not been so damn good. The Mac's string of brilliance continued with the idiosyncratic but excellent double album Tusk in 1979. Hit-and-miss albums followed, but the lineup's opening trinity represents the best of the Mac. There were more makeups and breakups — both musical and personal — until these five individuals officially reunited at the behest of the new U.S. president, one Bill Clinton. He was a Big Mac fan as well as a big Mac fan and "Don't Stop" had been the musical cornerstone of his campaign. When they were asked to perform the tune at his presidential gala, any remaining bad blood between band members was set aside and they performed for the benefit of a nation in which only two of its members could legally vote, spurring a wildly successful full-scale reunion tour.
And we're back to Buckingham. Most bands claim that each member is essential. Fleetwood Mac has never, to my knowledge, made such a claim. The irony is that in this band's case, it's actually true. For at least two generations of fans, these five people are Fleetwood Mac and one missing ingredient threatens to ruin the recipe. But Buckingham is a unique case. Though he has often been cast as, and admitted to being, the band's control-obsessed, pigheaded problem child, he is also the only one of the five who might be possessed by something resembling genius. He always cared the most, except during periods where he didn't care at all. If Fleetwood Mac were the American government, drummer Fleetwood would be its pragmatic president, McVie his mute but agreeable vice, while the rest of the band would be congress, with Buckingham as Senate majority leader. And as long as the administration remained popular with the voters (all of us) President Fleetwood was content to let his most powerful senator make the important calls. 
Until now, that is.
The official line on Buckingham's sacking is that he couldn't get on board with a rehearsal schedule. This sounds at first like lazy PR work but considering Buckingham's general temperament it might actually be true — though the 2017 release of Lindsey Buckingham/Christine McVie, which featured every member of Fleetwood Mac but Nicks, makes it a hard pill to swallow. 
In any event, Senator Buckingham is out. Replacing him on this globe-spanning tour are Neil Finn of Crowded House and Mike Campbell, head Heartbreaker to the late Tom Petty. Both respectable musicians to be sure, but it says a lot that it takes two guys to replace one Lindsey Buckingham. 
Sadly, Buckingham recently underwent open heart surgery that may have permanently marred his vocal cords, meaning any hope for full musical reconciliation may be gone.
The tour seems to be proceeding without incident, but we'll see for ourselves when the band comes to Columbia Friday night. Until then, the rumors will have to do.   
Let us know what you think: Email editor@free-times.com.