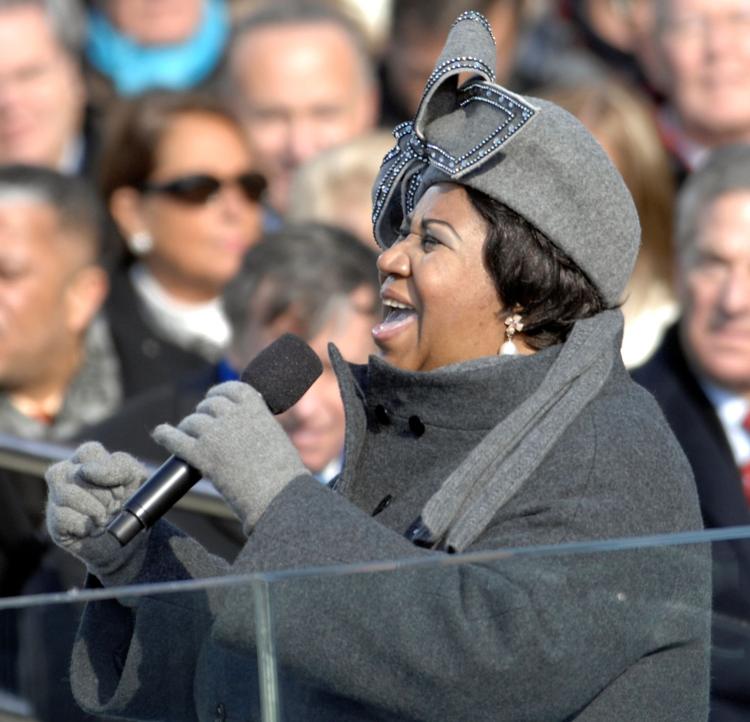 When I got the notification on my phone that read "Aretha Franklin is dead," I got a pit in my stomach the same as I feel when losing a family member, and that make sense: Aretha embodied everything great about the black women I know and love.
As a child I rode with my grandmother to church — Daughter of Zion Baptist, "down the country," as my family would say. The jubilee choir mesmerized me. No fluff, no instruments, but just the voice.
There isn't a greater voice in the history of recorded music than Aretha Franklin. In an era where so many singers have crutches from music software hiding vocal flaws, to expensive videos that focus more on dancing than voice, to the loathsome Auto-Tune, Aretha needed none of that.
In fact, her greatest strength is how little she needed. You press record, get the hell out of the way and let God enter the room.
After her passing, the trailer for Amazing Grace, a documentary of two performances she did in 1972 at New Temple Missionary Baptist Church by late director Sydney Pollack resurfaced. The footage put it in perspective. Her voice defined the black experience in America.
The first time I heard Aretha's cover of Nina Simone's "Young, Gifted and Black", something came over me. It wasn't the fact that I knew Aretha felt what she was singing, but as a result of me listening I believed that about myself, too.
Maybe that's why she didn't get the due she deserved. How dare she be that amazing, that black, that effortless, and that unapologetic while looking, as she said, "like a person that looks like your neighbor"?
I feel as if I don't have the right words to dare try to eulogize her, but I want to vent my frustration at people like Madonna giving righteous speeches about her at the VMAs, a National Review columnist claiming that Kelly Clarkson and Linda Ronstadt are "more versatile across musical genres and more varied in their emotional resonances," or Fox News displaying an image of Patti LaBelle instead of Franklin when speaking of her death. How dare she be the Queen? Your daily reminder of black excellence. No dancing, no frills just a mic and voice of God.
In the most selfish ways as possible, Aretha is ours. She's the voice of the black churches my granny went to. She was the voice covering Otis Redding's "Respect"; she was the voice behind A Different World, about life at an HBCU.
Her gift was so amazing that she shared it with the world — but don't forget the fact that in a male-ruled world of music and entertainment, a black woman is the greatest that has ever recorded. She's opened doors when they were walls, and everybody owes her respect. And no, I'm not going to do the cliché thing of trying to spell it out (wish Al Sharpton would have opted to not do that either, spelling it "R-E-S-P-I-C-T").
In a climate where everything on our newsfeeds is about things that are wrong, let us highlight the rare things that are right. Aretha's light is the best in us. And even at times we didn't deserve it; she still shared it with us anyway. I love her like family, because she is.
Preach Jacobs is a musician, artist and activist and founder of Cola-Con and indie label Sounds Familiar Records. You can hear his podcasts and read more work at FightThePower.co. His newest project, called The Negro League Podcast, is available on iTunes.