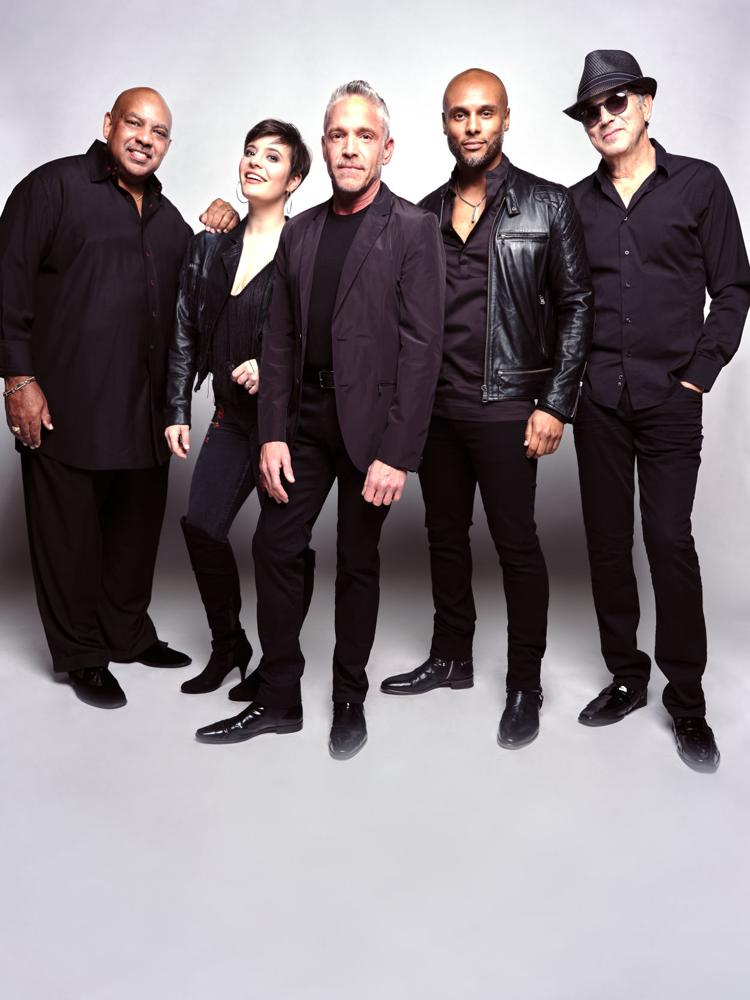 Saxophonist Dave Koz is fine with the term "smooth jazz."
He should be. Across the last two decades or so, he's sustained a successful solo career in the genre. After serving as a sideman with singers Bobby Caldwell and Richard Marx and keyboardist Jeff Lorber, Koz released his self-titled debut album in 1990, the first of 17 releases that gained him a large fanbase and nine Grammy nominations. And whether he's playing alto, tenor or baritone sax, Koz's light but warm tone is certainly a soothing sound.
But it's important to note that he's just fine with the term "smooth jazz." He's doesn't feel thrilled or happy or any particularly strong emotion about it. He knows that the term most commonly applied to his music helps people know what he does.
"I accept it and I understand it," Koz tells Free Times. "When my music first came out in 1990, it came at a time when this burgeoning radio format called 'smooth jazz' was starting to explode. And my music became part of that format, so I understand where the connection is. That format eventually went away, but the name stuck, and somehow along the way it became a style of music. So I understand where it comes from. I think that if you ask any artist, they'd prefer not to be labelled. But labels make people understand, so you've got to accept that."
And it's worth noting that Koz's most recent album, 2018's Summer Horns II From A To Z, doesn't sound like smooth jazz at all.
Working with fellow saxophonists Gerald Albright and Richard Elliot, trumpet player Rick Braun and trombone player Aubrey Logan, Koz pays tribute to the ensemble horn section sound that bands like Tower of Power, Chicago and Earth, Wind & Fire so often used in the '70s.
In fact, former Tower of Power trumpet player Greg Adams did some arrangements for the album, which features songs by Stevie Wonder, Paul Simon, Frankie Beverly & Maze, and more.
As the title indicates, the album is a sequel, a follow-up to 2013's Summer Horns. It's also an album that Koz wasn't expecting to make.
"There was really no plan for a second one," he says. "The first one was a one-off project that started off with me, Gerald Albright and Richard Elliot, just out of sheer love and appreciation for the music that we grew up listening to. These were the bands that made us want to pick up the saxophone: Earth, Wind & Fire; Chicago, Tower of Power; Kool & the Gang; James Brown; all these bands with tight horn sections."
But after going on the road with Albright and Elliot to support the album, the shows were so enjoyable that the idea of a second go-round was born.
"The thinking was that when the right time was there, maybe we'd do it again, but there was no formal plan," he recalls.
Koz is on tour once again, this time with an ensemble cast featuring Albright, Braun, Logan and vocalist Kenny Lattimore. Koz says the show will feature plenty of group interplay, along with solo and duet spots for the different performers.
"When we hit so hard with that horn section sound, people are kind of shocked in their seats," Koz laughs. "It's a very fun thing for us to be a part of. The most exciting thing for all of us is that we get to do ensemble work, because it's usually us alone on stage doing solo work with our bands. That's what the draw is for us doing this show."
Koz says the group dynamic takes him back to before he was a solo star.
"The ensemble experience never goes away because that's your musical blueprint," he says. "It's how you started. So after doing solo stuff for many years, getting a chance to play in a section again and being a part of something that's so powerful is so much fun."
In fact, it just might be enough fun to create a third Summer Horns album.
"You never know what's going to happen," Koz responds, "but I can tell you there's a tremendous amount of joy in doing this music. So it wouldn't surprise me at all if we all got together in the future and did it again. When you can stand side by side with your friends and make that sound, it's awesome."
---
What: Dave Koz & Friends
Where: Koger Center for the Arts, 1051 Greene St.
When: Friday, August 23, 7:30 p.m.
Price: $49-$79
Info: 803-777-7500, kogercenterforthearts.com