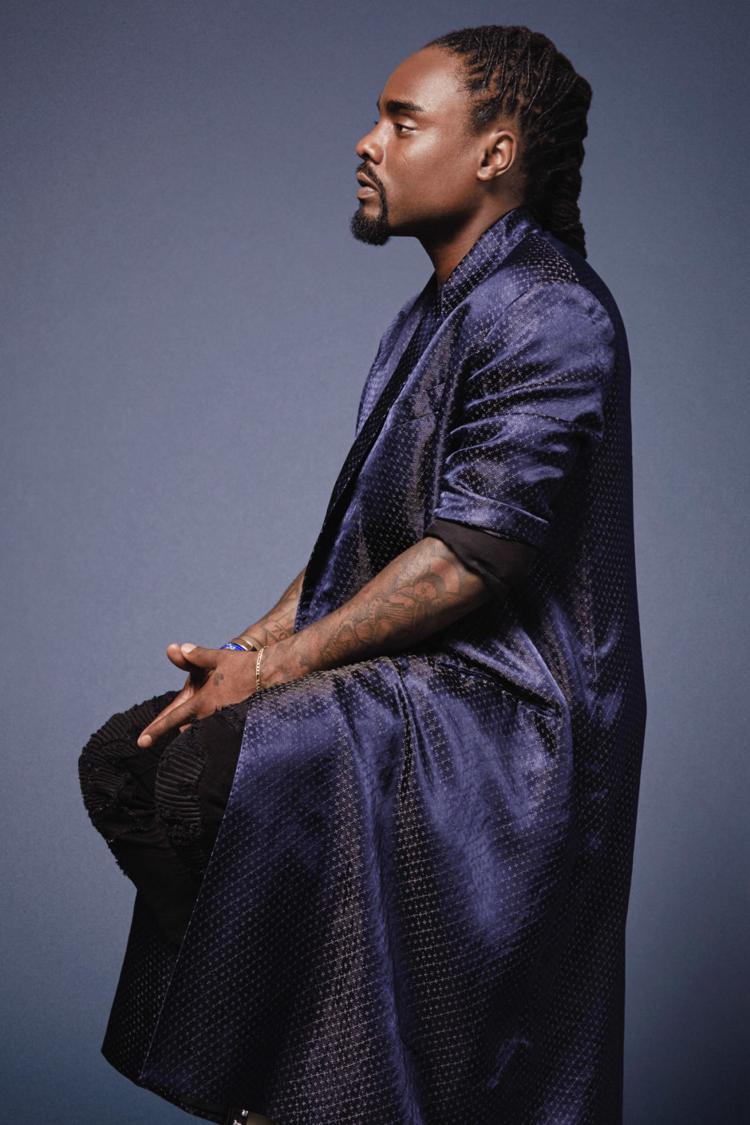 Friday 29
Act of Congress — The Kentucky quintet Act Of Congress has an impressive resume. The acoustic group has done multiple tours as U.S. Cultural Ambassadors endorsed by the State Department, traveling the world to promote greater cultural understanding. Its music is a sort of sparkling cider mix of bluegrass, folk and various other acoustic Americana genres, fueled by some seriously virtuosic playing, especially on mandolin and fiddle. Imagine Ricky Skaggs' Kentucky Thunder and Nickel Creek hooking up for a world tour and you've got the idea. — Vincent Harris | Newberry Opera House: 8 p.m., $30-$40; 803-276-5179, newberryoperahouse.com
Bellavida — There's a deceptively light, breezy feel to what Columbia's Bellavida does that betrays what's going on musically. Over smiley-faced male-female duo vocals and straightforward acoustic guitar chords, there's a pretty damned flexible and talented rhythm section breaking out all over the place. Check the bass lines and percussion on the songs from its EP, Letters To Rose. The playing, augmented by Cat Galan's lilting violin, is impressively complex. This is a band with a lot of potential, especially when it stretches its songs out a bit and jams. — Vincent Harris | Breakers Live: 11 p.m., free; 803-771-6360, breakerslive.com
Live From the Underground II — The South Carolina-based Wavecraft Collective shines a light on locally underrepresented subgenres of bass-heavy electronic music, working with producers from across the Southeast to unearth fresh trap beats and brutal dub drops. Back for round two, the group's Live from the Underground pairs sets from six performers with the venue's hypnotic light work for a marathon night of releasing bodily control to the beat. — Cam Powell | The Space Hall (Tapp's Art Center): 9 p.m., $10 ($7 in advance), 803-988-0013, tappsartcenter.com
Nick Brewer and Friends — Nick Brewer is underrated as a talented multi-instrumentalist and alt-rock savant in By the Bull, but there's also no denying how slinky good he is behind the keyboard in various jazz ensembles around town. He leads his own eponymous group through the paces tonight at the fledgling jazz destination The Aristocrat, bending traditional combo efforts with his own inimitable blend of pop, R&B and rock echoes. — Kyle Petersen | The Aristocrat: 9 p.m., free; 803-708-8004, thearistocrat803.com
The Soda City Pop Up — The Soda City Pop Up promises an extravaganza of Columbia realness. Mary English's single "Dear Hate" is an earnest folk song that conjures early Taylor Swift but with consciousness-raising themes that challenge colorblindness. Columbia's PATx delivers similar themes but with whiplash metrical lines and organ-and-piano-burnished beats somewhere between Childish Gambino and Chance the Rapper. Also features After Midnight, Dawson Lee, Lil Turbo, and more. — Ethan Fogus | The White Mule: 9pm, $5, 803-708-5908, whitemulemusic.com
Whoa Dakota — Whoa Dakota's music blurs the lines of indie pop. Her 2018 full-length, Patterns, at times pulls beats from the EDM sphere, then slows down with deep bass and drum pocket groove. Strummed mandolin adds an Americana twist to the otherwise guitar-and-synth-heavy pop production. The constant throughout is her pristine voice, fluttering and delicate in its falsetto hooks. Local indie rock experimenter Astrobotica Supra De' Nova opens the show, with Jacksonville's off-kilter troubadour rickoLus providing main support. — Cam Powell | Art Bar: 8 p.m., $6 (21-plus only); 803-929-0198, artbarsc.com
---
Pick 'Em by Michael Spawn
Friday 29 — Georgia Dish Boys, E.Z. Shakes
If such a thing could possibly exist, Athens' Georgia Dish Boys evoke a Southern gothic Fugazi — angular, hard-rocking guitars and disarmingly honest vocals delivered just a touch off-key, all buried in subtle melodies that are almost always sacrificed to the music's jittery momentum. As E.Z. Shakes, Zack Seibert continues to prove himself one of the best singer-songwriters currently working the game in Columbia. Whether working within Americana, folk-blues or mud-caked rock 'n' roll, Seibert never seems to shy away from personal truth.
New Brookland Tavern: 8 p.m., $8 (21-plus only); 803-791-4413, newbrooklandtavern.com
VS
Friday 29 — Rebekah Long 
This Georgia native turned Nashville hopeful could never be accused of bastardizing her chosen genre. Long is a bluegrass purist if ever there was one, with her picking skills taking precedence over all else, including a naturally pleasant, if staccato-leaning, singing voice. Casual bluegrass fans may get exhausted quickly; even Long's cover of "Honky Cat" by Elton John is steeped in Appalachian tradition. Of these two shows, the New Brookland bill has more to offer a listener whose heart beats more than bluegrass.
Bill's Music Shop & Pickin' Parlor: 7 p.m., $15; 803-796-6477, billsmusicshop.com
---
Festival
Friday 29-Sunday 31 — Spring Out Music Fest
This debut festival splits hip-hop and modern R&B, indie pop and rock, and country-leaning fare into three separate days. The opening bill, headlined by Wale, is particularly intriguing. The D.C. emcee's poetic wordplay and percussive delivery have established him as one of rap's most consistent voices across the last decade. Balancing smart phrasings and hard-hitting impact, he's remained a rapper for the thinking fan even as he hitched his flow to slick, accessible singles that can be appreciated by listeners who don't care to dig so deep; Rich Homie Quan, Anfernee, MOOK-TBG, and Smoke Gambino will join Wale. Young the Giant leads the lineup on Saturday, landing somewhere between Dirty Projectors and more recent Mumford & Sons; Smallpools, Dreamers, Morgxn, Stop Light Observations, Falling Through April, and Glass Mansions also play. Scotty McCreery, whose honeyed twang and heavy reliance on rural signifiers limit his crossover appeal, is joined by Morgan Evans, Dylan Schneider, Outshyne, Christina Taylor, Sabin Sharpe, and Lauren Hall on Sunday. — Jordan Lawrence
Historic Columbia Speedway: 5:20-10 p.m. Friday, 1:30-10 p.m. Saturday, 1:30-9:15 p.m. Sunday; $25-$130 (single-day tickets only); springoutmusicfest.com
---
Saturday 30
Angels Among Ashes, The Disquiet — Local metalcore outfit Angels Among Ashes headlines this local showcase — billed as "The Genre Fluid Fabuloganza" — alongside a complementary, yet divergent, troika of support acts. Where Angels Among Ashes thrives in the balance of fluid melodic riffs and chugging breakdowns, The Disquiet merges the jittery energy of pop-punk with melodies pulled from emo and alt-rock. The Haves shoot for eclectic prog-metal, while Turbo Gatto's fuzzy garage-rock is a more straightforward attack. — Bryan C. Reed | Art Bar: 8 p.m., $6; 803-929-0198, artbarsc.com
Chicago — Chicago has spent much of the last five decades completely destroying actual rock 'n' roll, but on the plus side, it's managed to multi-task, inflicting its wrath on both the progressive rock and soft rock genres. Oh, and it's also sold more than 100 million albums and won five Grammy Awards, so there's that. But from the soggy prog-jazz of "25 or 6 to 4" and to the god-awful mid-tempo pop of "Saturday In The Park" to the even-soggier power-ballad era that produced "Look Away" and "You're The Inspiration," these guys sure have done a lot of damage. So, enjoy, I guess. — Vincent Harris | Township Auditorium: 7:30 p.m., $60.50-$90.50; 803-576-2350, thetownship.org
Tall Black Guy — Leave it to adventurous promoter and emcee (and frequent Free Times contributor) Preach Jacobs to come up with yet another intriguing way to present hip-hop in Columbia. Tonight, his Mo' Betta Soul clothing and events company presents the first of its intimate new Loft Sessions at 701 Whaley pairing the photography of Chris Charles with the music of Tall Black Guy, a Detroit producer who weaves familiar-sounding soul samples into beats that are uncommonly rich and intricately layered. Preach hosts. — Jordan Lawrence | 701 Whaley (Loft 204): 7-10 p.m., $30; facebook.com/mobettasoul
Thank You for Being a Friend — TYFBAF is a showcase of emerging South Carolina artists. Expect a lot of embryonic SoundCloud rap — perfect for fans of Travis Scott, 21 Savage, etc. While some is a bit reductive, there are standouts like Litty Vuitton. Spin her hypnotic single "Oh S#!t," which features a blend of early Destiny's Child and Awkwafina one liners. Ultimately, if you don't dig an artist, just wait two minutes for the next one. — Ethan Fogus | The Soda Live (Tapp's Arts Center): 8 p.m., $10; 803-988-0013, tappsartcenter.com
Youngster, Kid Trails, Persona la Ave— Though likely by coincidence, Savannah's Youngster, with kinetic grooves and sparkle-shine guitars, does more to celebrate First Impressions of Earth-era Strokes than many bands that are actively trying. Kid Trails' Patrick Jeffords continues on a similar trajectory, all while continually improving the hooks and his vocal work. Delivering moody and intelligent ambient sounds, Persona la Ave would thrive scoring David Lynch films, or at least those creepy Rabbits shorts. — Michael Spawn | Bluetile Skateshop: 9 p.m., $5; 803-376-1880, bluetilesc.com
Sunday 31
Balsam Range — This is just straight-ahead, old-fashioned bluegrass, and I mean that as the highest possible compliment. The five-piece North Carolina outfit Balsam Range has all of the sparkling-mountain-spring banjo, quicksilver mandolin, chugging acoustic guitar and thumping standup bass that any fan of the Del McCoury Band should love, and it's got vocal harmonies that make a beautiful high-lonesome sound. In a world where music seems to jump off onto every conceivable tangent, it's nice to hear some traditional goodness every once in a while. — Vincent Harris | Newberry Opera House: 3 p.m., $45-$55; 803-276-5179, newberryoperahouse.com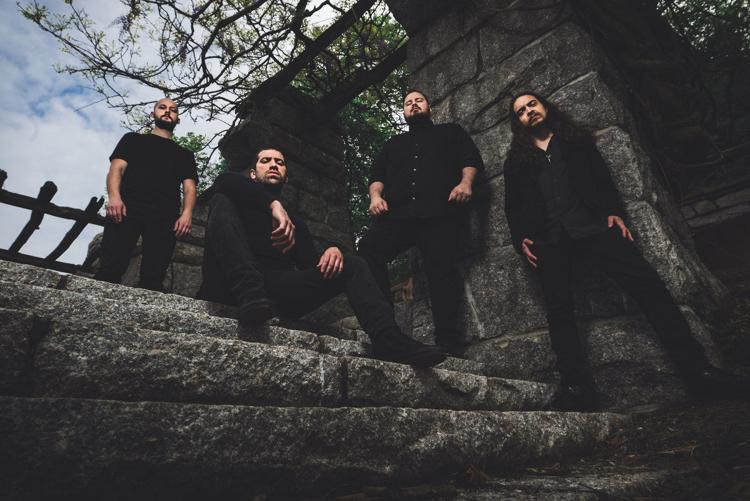 Wednesday 3
Bathe, Moon Tooth — Local heavyweight Bathe merge dissonant riffs with pummeling doom for a torturously compelling brand of sprawling metal. It'll be a sharp complement to New York's riff-driven Moon Tooth, who arrive in support of the brand-new sophomore album CRUX. Where Bathe stretches riffs into sludgy expanses, Moon Tooth colors heavy riffs with broad melodies that, at moments, evoke the sort of populist hard rock of acts like Clutch or Queens of the Stone Age. Cryptdweller and Ort open. — Bryan C. Reed | New Brookland Tavern: 7:30 p.m., $8 ($10 under 21; 18-plus only); 803-791-4413, newbrooklandtavern.com
Charleston Songwriters Festival Kickoff — A promotional event for the upcoming festival focusing on the building blocks of every genre, songwriters (happening in Charleston April 18 to 20), this showcase features a diverse group of songwriters with South Carolina roots, if not residency: smoky chanteuse Jordan Igoe, the pristine duo harmonies of Finnegan Bell, rocking Americana from Tyler Boone, the mainstream pop leanings of Joal Rush, the classic rock- and jam-leaning Dave Britt, and earnest, engaging folk-pop from Tom Mackell and Becca Smith. — Kevin Oliver | The White Mule: 8 p.m., $10; 803-708-5908, whitemulemusic.com