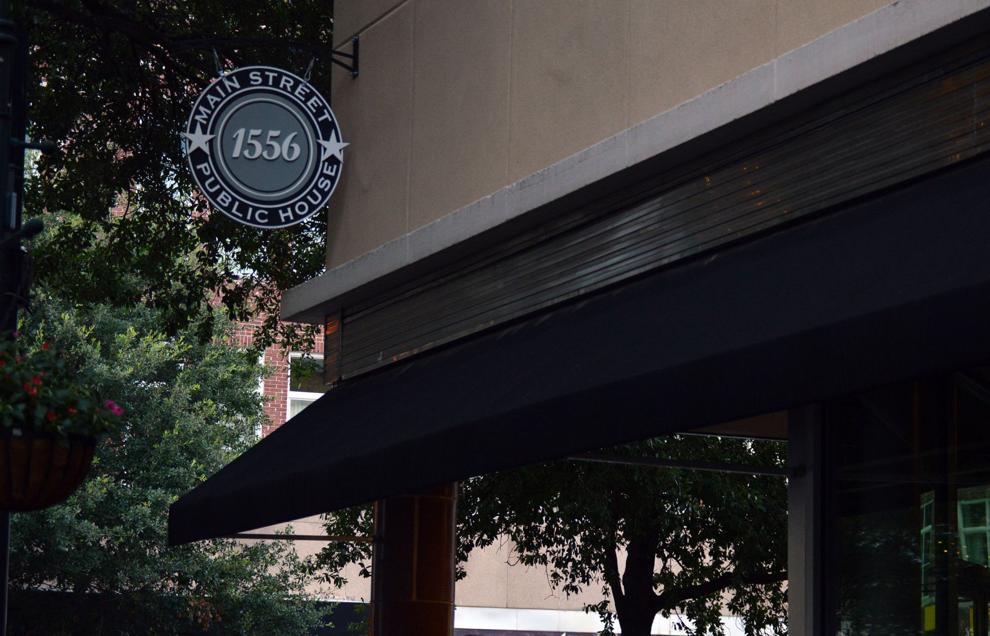 Main Street Public House drew the ire of many over the weekend following an accusation of racism by a prominent Columbia-rooted musician after an encounter with one of its co-owners.
In a lengthy Friday night post to his personal Facebook page, Don Merckle, an Americana musician currently living in Charleston, describes the June 8 conversation with Jimmy Latulipe, who opened the Columbia restaurant after bringing the King Street Public House to Charleston. Merckle and Brian Widlowski — the drummer in his backing band, the Blacksmiths — were hanging out at Rosewood's Foxfield Bar and Grille after an early gig as part of the Columbia Museum of Art's quarterly Arts & Draughts. Latulipe found them at the bar.
"We got to talking about booking," Merckle told Free Times on Sunday. "He showed me my name in his phone because we'd been texting about booking."
"It was really loud, and he wanted talk about the renovations they're doing to the club, and possible bookings. So he pulled us outside to talk. We started talking about the stuff that they're doing, and he talked about how he owned King Street, and I got the impression we were going to talk about booking one or both of those places."
This, according to Merckle, is when things got ugly, as Latulipe assured them he was going to keep the "nigs" out of his place. Merckle and Widlowski balked, reminding Latulipe that they have a black bandmate. Latulipe reportedly tried to backpedal, apologizing and saying, "You know what I mean." Latulipe then called a friend over, who Merckle assumed was an employee at Main Street Public House as he was wearing one of its shirts. The friend attempted to explain away the comment — "He doesn't mean n#!gas, he means n#!gers with a hard R."
"Once he said 'with a hard R,' I was like, 'Yeah, we're done. That's it. F#!k you guys. We're not playing your place again.'" Merckle recounted to Free Times. "And Brian and I turned around and walked back into the bar, to which they immediately followed us, both of them, and were apologizing, wanting to talk again."
Latulipe and his associate tried a couple more times to explain, but Merckle and Widlowski weren't having it.
Merckle shared his story with bandmate Chad Alexander, who mentioned the incident in a recent episode of his The Local Bar podcast. But it was Merckle's Friday night post that caused a commotion. The post, which suggests a boycott of the restaurant, has generated more than 400 comments, elicited more than 1,500 reactions, and has been shared more than 1,300 times as of Sunday evening.
On Saturday, Main Street Public House shared a response on its own Facebook page, while John Stubing, the restaurant's general manager, responded in a comment to Merckle's post, each stating that the business does not condone Latulipe's sentiment and would be looking into the matter further. Stubing's response to Free Times' Saturday request for comment was similar.
"We are looking into the matter and the subsequent steps we will be taking in the near future," he wrote via email. "We have nothing further to say at this time, but will address the incident and our plan of action moving forward in the days to come."
On Sunday evening, Main Street Public House posted a second response to its Facebook page:
"Everyone at Main Street Public House was shocked by the recent accusations regarding one of our owners. While we investigate these serious allegations, we have decided to immediately place Mr. Latulipe on an indefinite leave of absence from our restaurant without pay. In order to properly investigate these matters, we will be closed on Monday and Tuesday but plan to reopen on Wednesday. In the meantime, we would please ask for the privacy of our staff, none of whom were involved, to be respected. We sincerely apologize for the inconvenience this may cause to our guests."
Free Times reached back out to Stubing following the Sunday post but hasn't received a response. The restaurant, which is normally open for dinner on Sunday night, was closed and dark when this reporter walked by at about 6 p.m.
As for why Merckle waited two weeks to share his story, he says it took time to process.
"I honestly felt like I was doing something wrong," Mercke said. "Why would he think that I was OK with this? And that I was part of the club? So it just took me a while trying to process it, trying to think about it, what was I doing? Or was I doing anything? Other than the obvious, I'm white? Is it 'cause I wear a trucker hat? Is it 'cause I have a beard? I have no idea. But it really bothered me. And I had to think about it."