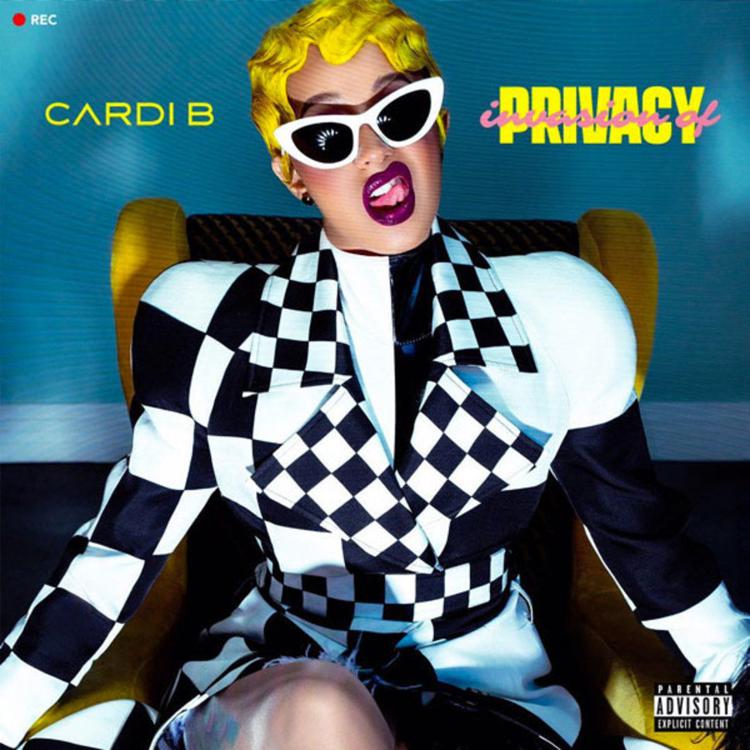 Like it or not, Cardi B is the most famous rapper in the world right now.
When we hear people like Kylie Jenner call herself a self-made billionaire, we all collectively roll our eyes because she had more than a little help. But when it comes to Cardi B and her bid for rap supremacy, if she ever said she built her career from nothing, I don't think anyone could argue.
True, she got the public's attention after joining the cast of Love & Hip Hop: New York, but let's be clear to the people that don't know about that show: L&HH is usually considered a graveyard for artists. It's the hip-hop version of Dancing With the Stars— as soon as you see someone on one of these shows, more than likely their ascension is over.
But Cardi took the show as an opportunity to sell her greatest asset: herself. I became first aware of Cardi when she dropped "Bodak Yellow," one of the biggest songs of 2017. Rap-purist dudes and trap aficionados couldn't argue with the fact that the song was pretty f#!king hard (and as a DJ, playing it would get the same reaction as playing "Baby Shark" at a daycare).
If there is one thing in the song that reveals Cardi's secret sauce it's the line, "I'm the hottest in the street / Know you prolly heard of me / Got a bag and fixed my teeth." Cardi was able to simultaneously brag and be unprecedentedly vulnerable in one bar.
During her time on L&HH she talked about her grill insecurity and about her past as a stripper, but didn't allow any of these things to define her. In a genre of music that thrives on bravado and cockiness like Floyd Mayweather, Cardi has a sincerity that we haven't seen in rap's recent megastars.
We've seen rappers put out vulnerable material — from Jay-Z's personal 4:44 or Eminem's last few (admittedly unlistenable) albums — talking about drug addiction and depression, but these are most often made when the artists are already established. For Cardi to show how the proverbial sausage is made before blowing up is a risky proposition.
And it seems to have worked. Her debut album, Invasion of Privacy, won Best Rap Album at this year's Grammys (over Pusha T's critically adored Daytona and the amazing debut Victory Lap by the late, great Nipsey Hussle) and nobody seemed to argue.
The days of music fans not being connected with who is on our playlists is over. You can go on Cardi's Instagram page and watch 60 second videos about her beef with the father of her child, Offset from Migos, or her struggles with having to take off pants in the limo to let her "p#!sy breathe," or her feud with fellow femcee Nicki Minaj.
Cardi's in rarified air. The last time one could really argue that a woman was the biggest rapper going was when Lauryn Hill issued her game-changing debut, The Miseducation of Lauryn Hill, in 1998, earning five Grammys for her trouble. But not even Ms. Hill earned Best Rap Album — Cardi is the first solo female rapper to win in that category.
Cardi doesn't just dare to have a personality. She reminds us about her humble beginnings, allowing us to see how she got where she is. Her career is the best reality television that hip-hop has ever seen. In a genre where we can't believe everything we hear, Cardi believes every word that comes out of her mouth.
It's her time now.
---
What: Cardi B & Friends
Where: Colonial Life Arena, 801 Lincoln St.
When: Sunday, May 12, 7 p.m.
Price: $69 and up
More: 803-576-9200, coloniallifearena.com