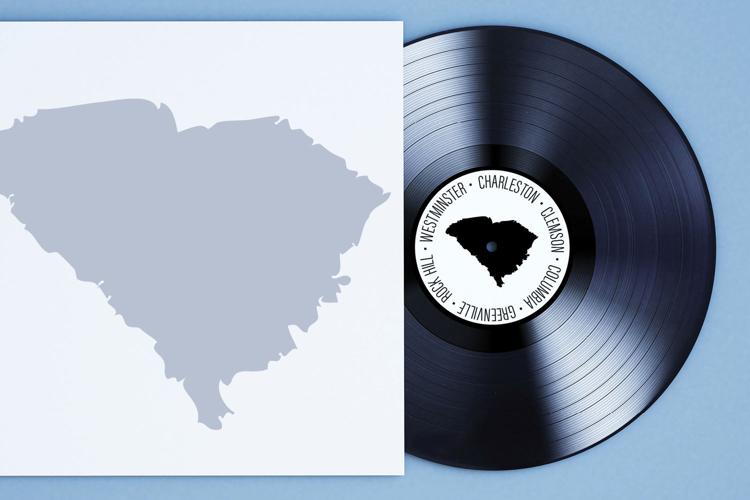 ---
More than any of Free Times' four previous Best of South Carolina Music lists, this year's crop is filled with self-starters. 
None of the Top 10 albums received support from an outside record label — the reunited '90s heroes in Jump, Little Children raised funds through a Pledge Music campaign to release through their own imprint; rapper Fat Rat da Czar delivered ETHX via his eponymous label; E.Z Shakes' two 2018 efforts arrived by way of Pow Pow Sound, the boutique conduit of guitarist John Furr; the other seven were straight-up self-released.
Throughout the rest of the Top 25, the few artists who did work with an outside label showed their initiative in other ways — The High Divers maintained momentum and delivered their sophomore effort despite a near-catastrophic 2017 car crash; Tape Waves churned through tour dates in Japan, continuing to build a surprising overseas following; Human Resources mustered its first full-length even as its leader kept up with his duties as guitarist for the quickly ascending SUSTO.
But there's more that sets this year's list apart. 
For the first time, we have a repeat winner. Charleston's She Returns From War, who took the top spot three years ago, lands at No. 1 with an album that greatly increases her sonic and emotional scope.
There was also more music this year. To help the various South Carolina journalists, venue owners, scene leaders and otherwise prominent members of the state's music community who vote in our poll, Free Times assembles a catalog of all the in-state albums and EPs we know about, adding to it throughout the process. Last year, we ended with 174, then the most ever. This year, we finished with 227.
Combining the ranked lists we solicited with those of our own music writers, these are the 25 records that rose above the rest. We know many will disagree with the results. And how could they not? There are at least 202 eligible releases that didn't make the cut. But we hope the results will allow you to reflect on the year that was in South Carolina music — and maybe discover a few new favorites along the way. — Jordan Lawrence
---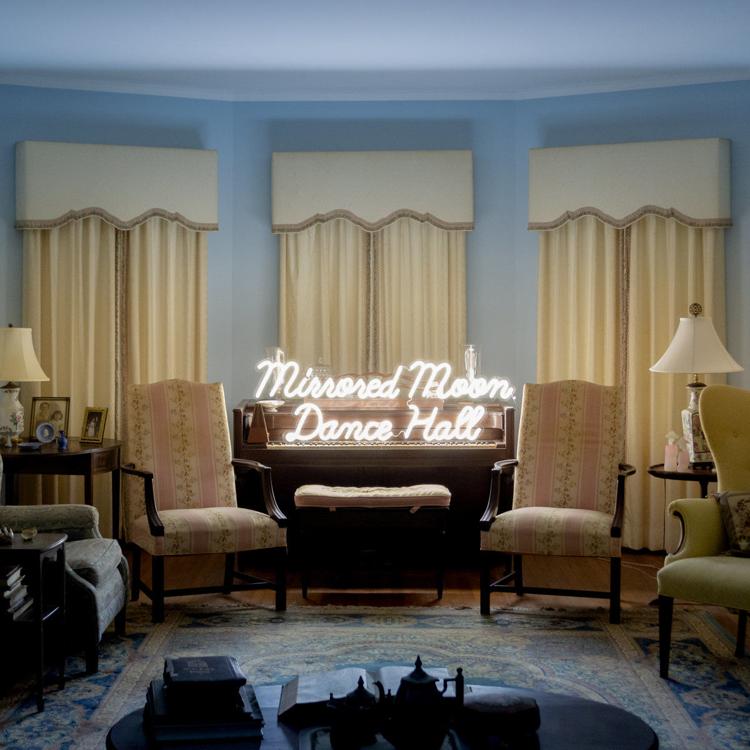 1. She Returns From War, Mirrored Moon Dance Hall
(self-released)
Find It: shereturnsfromwar.bandcamp.com
Personal struggle is not a consistent thing. The stressful times in our lives are fraught with highs and lows, epiphanies and breakdowns, guffaws and sobs. 
Musically, Hunter Park's second album as She Returns From War is a huge step forward. That's no shade thrown on the Bright Eyes-indebted sparks and sparkles of 2015's Oh, What a Love, a great album helmed by Murmur co-producer Don Dixon that also topped this poll. But Mirrored Moon Dance Hall unbinds the Charleston songwriter from folk and Americana, proving that her confidently craggy belts and expressive writing can work in a variety of musical contexts. 
But what's more impressive is how adeptly the record's prismatic aesthetic — yet another feather in the cap of Charleston producer Wolfgang Zimmerman — matches the album's roiling moods. 
Pogoing between acoustic-electric blues stomps and beaming cosmic country, "Psychic Voyage" offers appropriate stops and starts as Park yearns to get free ("Someone gave you that ball and chain / And said, 'The tide gets stronger with the time you waste'"). Bleary and psychedelic like a Panda Bear vision of Buddy Holly, "Dream Machine" lands on the razor's edge between hope and doubt ("In my bones is an ancient place / Like a sacred blade that is tied to a shadow / Beginning to bloom / All the knives in my back could bleed into you." Booming and bendy with a disco bent, "Quitting Smoking" mirrors Passion Pit's knack for layering elation and disillusionment ("You see, I'm trying to find a lover / Or a cigarette to smoke / And see, they both taste pretty good / And they're kind of fun to hold / But when the fire goes out / You put them down / And they left you there alone"). 
Mirrored Moon Dance Hall gets richer when you consider Park's experience as a transgender woman living in the South, and how that weaves through these songs. But its sounds are so vivid, its words so relatable, that it resonates no matter what. — Jordan Lawrence
---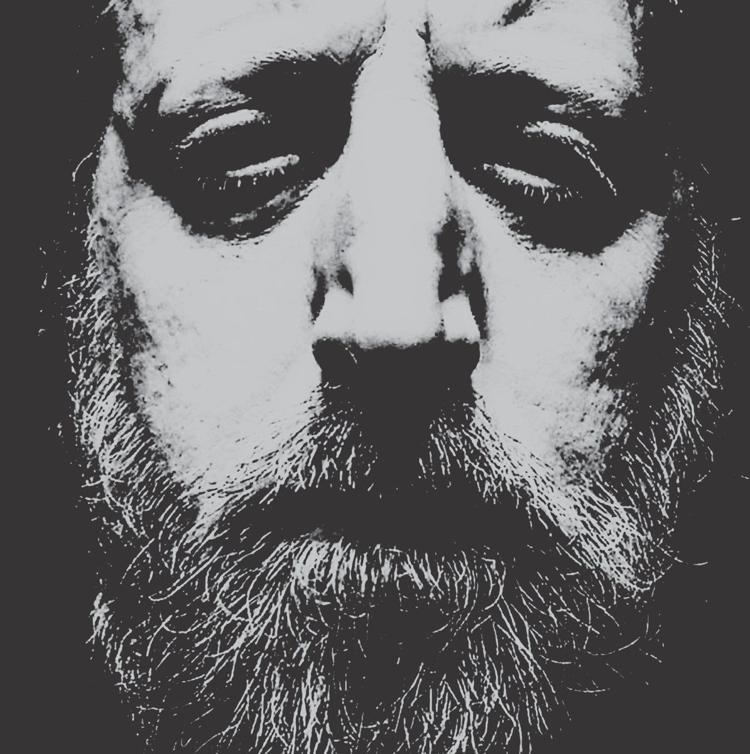 2. E.Z. Shakes, The Wolf/Eyes on Fire
(Pow Pow Sound)
Find It: ezshakes.bandcamp.com
The Wolf, E.Z. Shakes' debut full-length, is guided by the isolated, Alan Lomax-indebted vibe of Zach's initial solo EP, leaning on spectral pedal steel and reverb-rich strums to expand the scope while preserving the feeling. The follow-up EP Eyes on Fire strides with a little more determination, but both conjure an epic, echoing bigness that reinforces the loneliness and guilt felt in Zach's rumbly twang. — Jordan Lawrence
---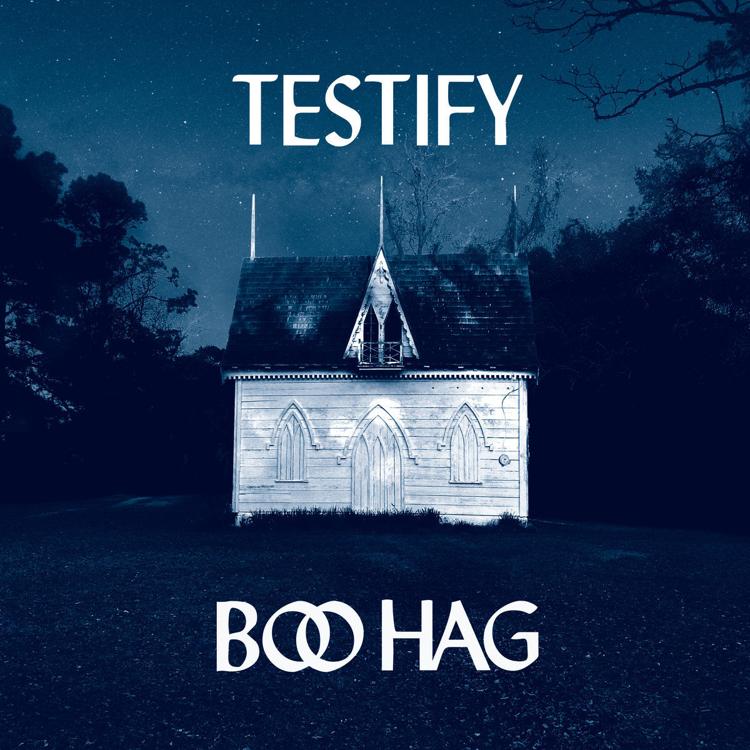 3. Boo Hag, Testify/Crawfish
(self-released)
Find It: boohag.bandcamp.com
Boo Hag's two 2018 EPs chart divergent and unexpected courses after the booming and boggy garage rock of last year's The Further. Testify keys on a challenge from a friend to turn a quick, crackly gospel aside from that previous LP into a full-on album; laced with unnerving backwoods field recordings and hazy static, the songs find Saul howling in a way that could suggest purgative gesticulations or possessed ravings, as pounding riffs and rhythms fade in and out of focus. Conversely, Crawfish simplifies things, blazing through Boo Hag's leanest, sleekest ragers. — Jordan Lawrence
---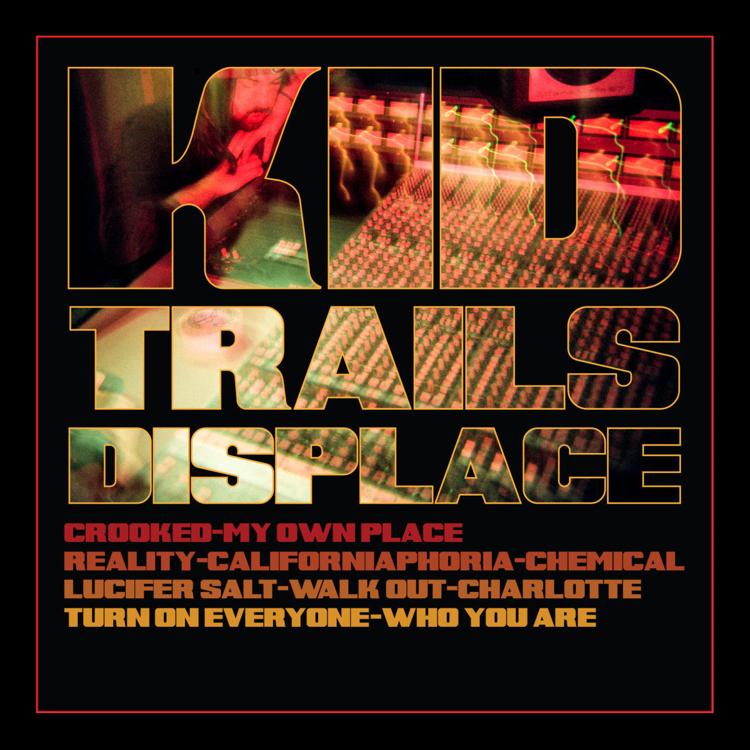 4. Kid Trails, Displace
(self-released)
Find It: kidtrails.bandcamp.com
Somehow, Kid Trails both are and aren't what you'd expect from the touring bassist of Toro Y Moi. The evolving rock orientation of Patrick Jeffords' recording project is in no way bound to the pop-and-electro-tinged mutations of his buddy Chaz Bear's more famous output, and the dramatic, Heartbreakers-inspired turn on Displace is another surprising delight. Jeffords — recently returned to Columbia after a stint on the West Coast — finds uncommon middle ground between Tom Petty and Calvin Johnson on a dynamic set of well-crafted tunes that wander through brawny Drive-By Truckers-style Southern rock, '80s-indebted new wave and easygoing California country-rock, and still manage to make sense from a guy who regularly backs Toro's post-chillwave explorations. — Kyle Petersen
---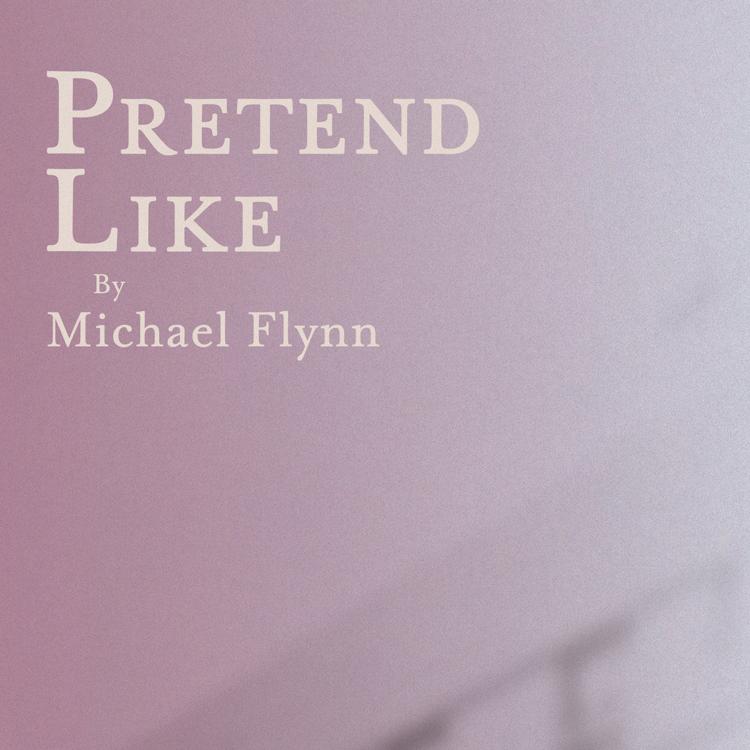 5. Michael Flynn, Pretend Like 
(self-released)
Find It: michaelflynnthemusical.bandcamp.com
Michael Flynn isn't known for minimalism. From his days fronting the experimental-tinged pop-rock outfit Slow Runner to his heavily layered, groove-driven 2014 solo debut, the Charleston singer and songwriter has buried his yearning, hook-laden tales of romantic longing and woe within heavy production that has served as an entrancing artistic vision as much as a self-preserving obfuscation. With Pretend Like, the mask is almost fully off. Supported with restrained grandeur by keys and strings, the tunes positively ache, showcasing the soundtrack-ready combination of Flynn's forlorn nice-guy vocals and the stately earnestness of his songcraft. — Kyle Petersen
---
6. Fat Rat da Czar, ETHX 
(Czar)
Find It: fatratdaczar.com
All that hip-hop requires of you, Columbia's Fat Rat da Czar said in an October Free Times profile, is that you be who and what you are. ETHX is the larger-than-life rapper's most aggressive missive in years. It's tempting to look at it as a sort of course correction, a way to puff his chest after the touchier-feelier 2016 album RailRoad and the love-thy-neighbor salve of his folk-hop duo Colorblind. But it's not: It's a return to his gruff, gritty roots. ETHX is who Fat Rat is. It is great, and so is he. — Patrick Wall
---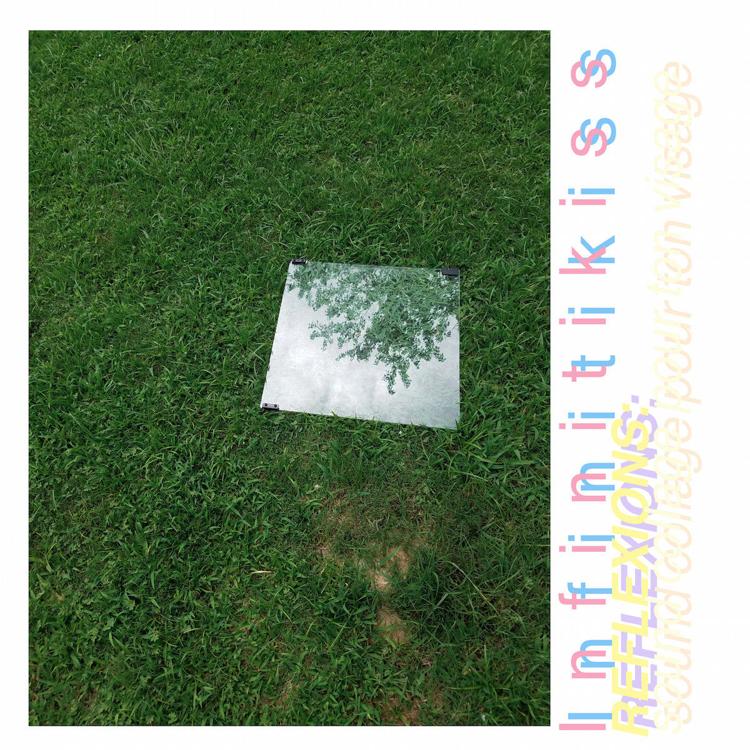 7. Infinitikiss, REFLEXIONS 
(self-released)
Find It: infinitikiss.bandcamp.com
From the deep-feeling and dancy indie pop of 2 Slices to the hazy but finely constructed songcraft of Grace Joyner, Charleston's Nic Jenkins is known, both on stage and in studio, as a backing player with the Midas Touch. But REFLEXIONS further cements his status as a wizardly pop experimenter. Within the album's blurry, skittering drifts swirl the sardonic winks and bittersweet grooves of LCD Soundsystem and the kaleidoscopic colors of Caribou, the heady thrall of early Toro Y Moi and the refracted hooks of Animal Collective. The results, both hypnotically understated and slyly propulsive, are distinctly his own. — Jordan Lawrence
---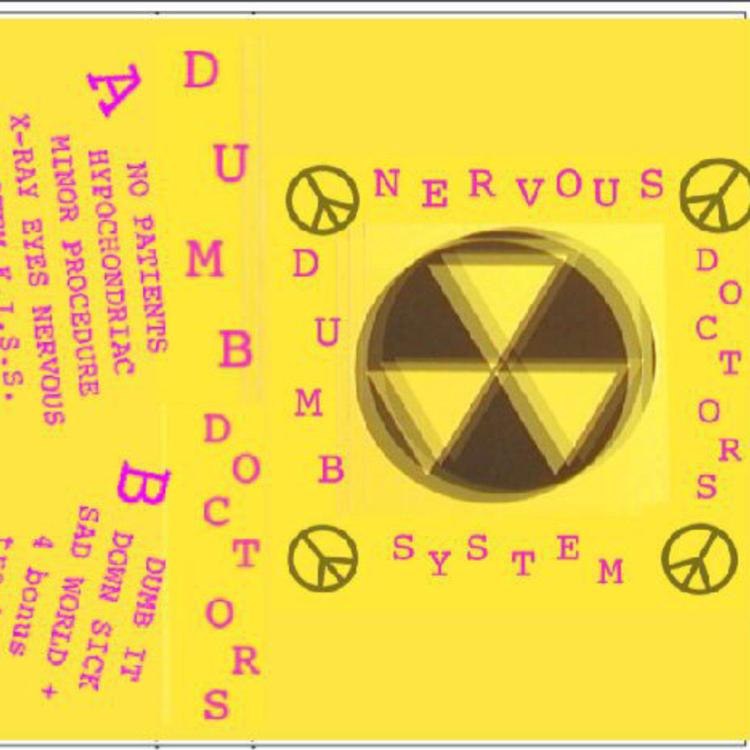 8. Dumb Doctors, Nervous System 
(self-released)
Find It: dumbdoctors.bandcamp.com
Dumb Doctors' ragged, riotous garage-punk reached a new apex this year with the release of Nervous System. A quick blast of eight songs loaded with jittery energy, frazzled riffs and a deft balance of punk confrontation and sing-along hooks, Nervous System shakes and shouts like the stuff of a garage rock record collector's holy grail. Here, the Charleston band absolutely nail the precarious balance of sophistication and primitivism. Their spartan production and minimalist riffing evokes everything from post-punk to Killed by Death-style proto-hardcore, while their medically-inspired shtick leads to the pun-heavy hooks on "No Patients" as nimbly as it steers clever allegory on "Nervous System." — Bryan C. Reed
---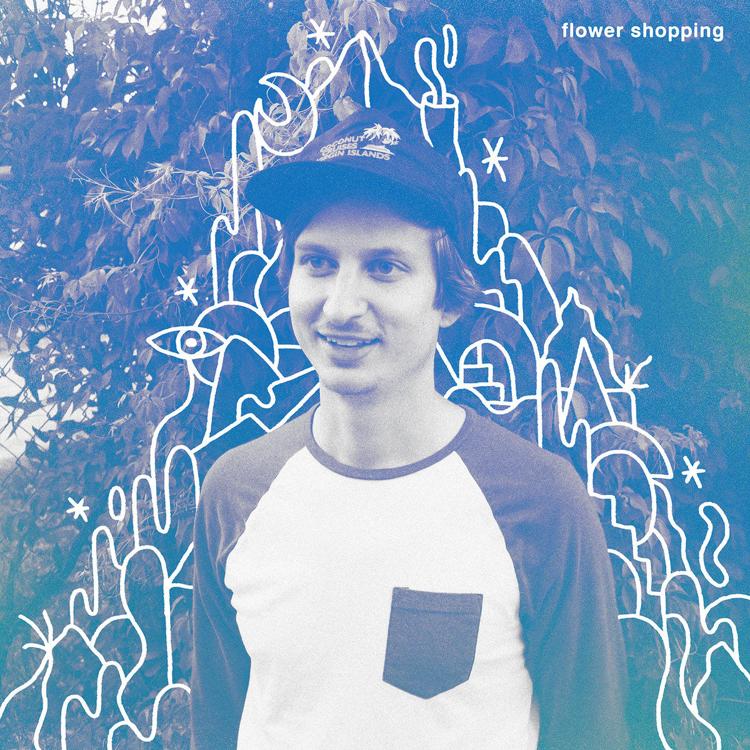 9. Flower Shopping, Flower Shopping 
(self-released)
Find It: flowershopping.bandcamp.com
Growing up means changing. Columbia's Ross Swinson fronted Release the Dog for half a decade, but started writing simple, folky songs that just didn't jibe with the trio's jittery energy. Flower Shopping — and Flower Shopping — finds Swinson refocusing his creative energies and exploding them outward in cinematic ways. The EP's songs are winsome and winning, musing on, well, growing up and growing apart and staying in. But it's not a bummer: Its filigrees are painted in pastel hues, and its messages are uplifting. Yeah, we all grow up. Yeah, we all stay in. But when you've got good reasons, it's not so bad. — Patrick Wall
---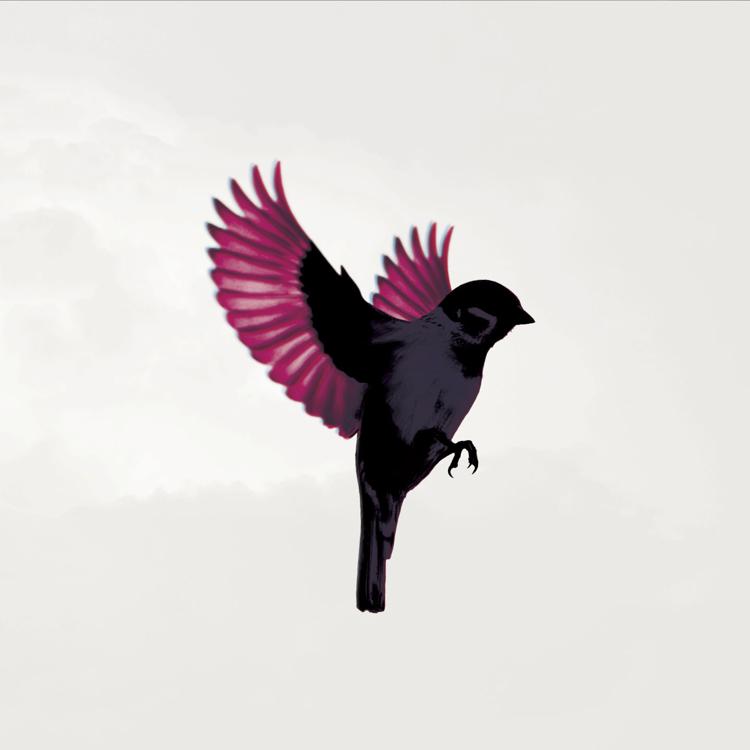 10. Jump, Little Children, Sparrow 
(EZ Chief)
Find It: jumplittlechildren.com
Charleston's Jump, Little Children ended a near-decade hiatus in 2015, seeming to follow in the footsteps of the many reunions that populate the growing '90s nostalgia circuit. But the group proves it's not just reliving the past with this year's Sparrow, its first studio album since 2005. Stately and expansive, the songs sum up the various sounds and stages of the band's history. There's arena-level pop grandeur on the title track, and atmospheric electronica on "X-Raying Flowers," while the sunny, strummy streetcorner folk busking of "Hand on My Heartache" hearkens back to their early roots. Jay Clifford's knack for a turn of phrase combined with the musical eccentricities of the Bivins brothers mark this not as a new beginning but rather a continuation of the group's legacy. — Kevin Oliver
---
11. The High Divers, Chicora 
(True Blue/Beverly Martel)
Find It: thehighdivers.bandcamp.com
With Chicora, its second long-player and first in three years, Charleston's The High Divers embrace the tall order of combining pretty middle-lane rock 'n roll with the holy sound of Motown. Many artists have attempted this alchemy and few have succeeded, but The High Divers come closer than most. Within their energetic bursts, both influences feel vivid and genuine, combining into a festival-ready strain of indie rock that continues to gain notoriety. — Michael Spawn 
---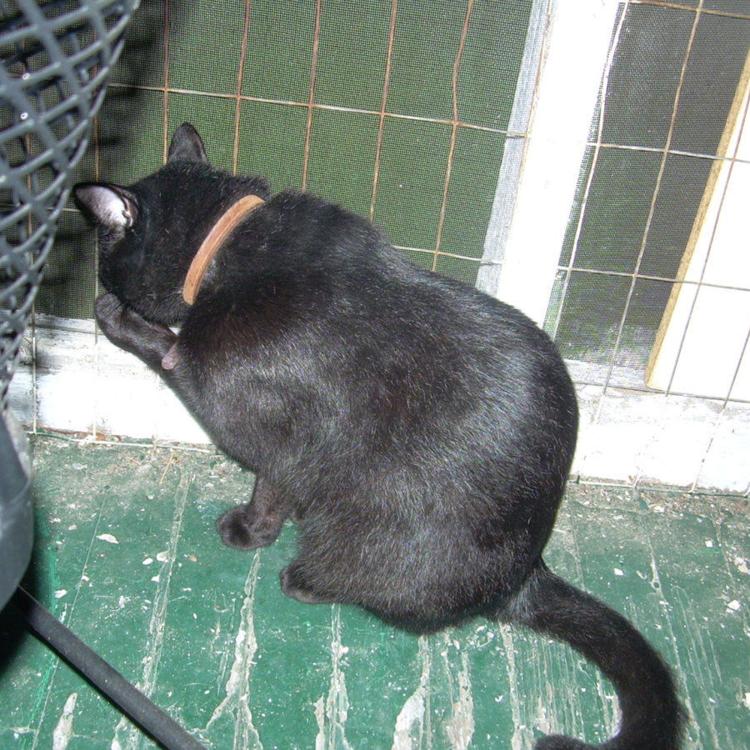 12. Falling Off a Building, The Eternal Ferocity
(self-released)
Find It: fallingoffabuilding.bandcamp.com
"I don't wanna tell the truth about how bad it's gotten for me," Adam Cullum sings at the outset of "Gimme Grief," the fourth cut on this document of a Jan. 11 set at New Brookland Tavern from Falling Off a Building, the band Cullum fronted for 14 years. Eight months later, Cullum would be found dead in his home by his own hand. The Eternal Ferocity is filled, now, with grave gravity; it's the last document of Cullum's special songwriting prowess, his ability to hide great emotional weight in witty wordplay. "Nothing changes you like what you lose," Cullum sings near the end of "Gimme Grief." You said it, buddy. — Patrick Wall
---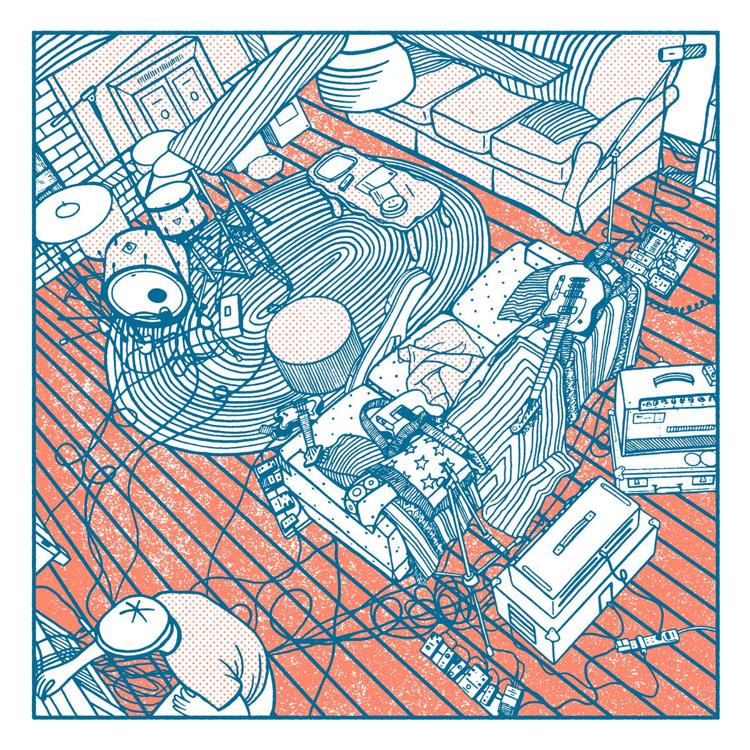 13. Barnwell, Lose Your Teeth 
(self-released)
Find It: barnwell-music.com
The mercurial power pop of Barnwell has skirted Americana for years like a Southern version of Everclear or The Refreshments. This new set continues that trend while throwing in more production frills (the horns on the '50's rock-indebted "Nice Boys") that enhance, rather than distract from songs that bring new perspectives on classic relationship themes without the usual clichés. — Kevin Oliver
---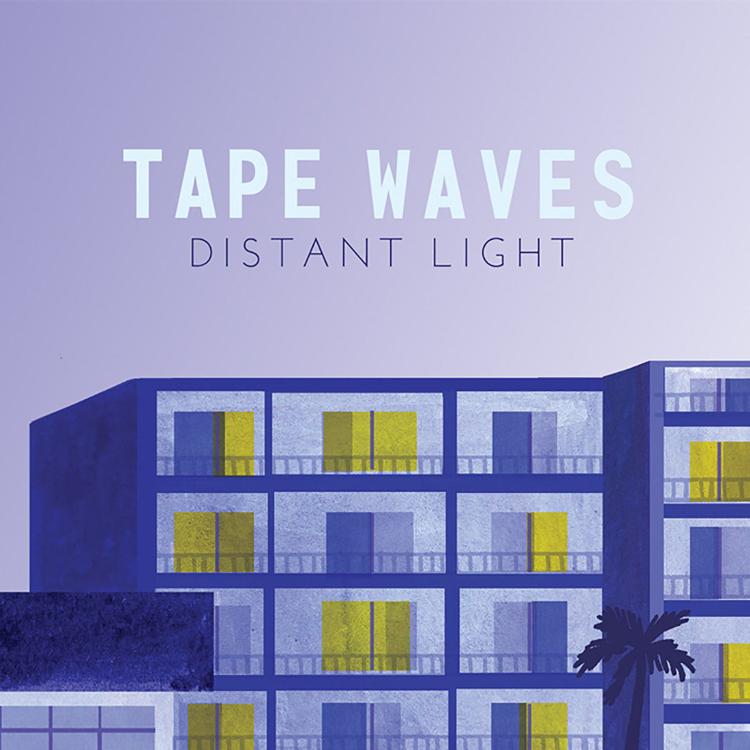 14. Tape Waves, Distant Light 
(Bleeding Gold)
Find It: tapewaves.bandcamp.com
Despite having its heyday more than two decades ago, dream-pop still has a surprising amount of cultural cachet. Hence the undeniable appeal of Tape Waves, the Charleston duo whose third LP comprises hazy, mid-tempo tunes that recall both the gauzy romanticism of Mazzy Star and the palatial prettiness of Beach House. — Kyle Petersen
---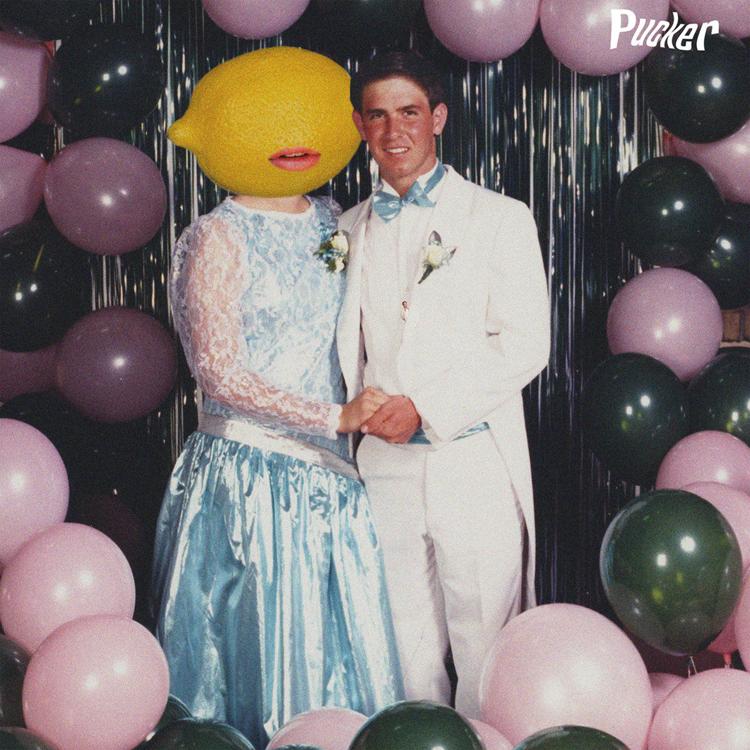 15. Daddy's Beemer, Pucker 
(self-released)
Find It: dadsbeem.bandcamp.com
Recently relocated from Clemson to Charlotte, Daddy's Beemer cut this second salvo before the move. Kicking off with the appropriate buzz of an alarm clock, the EP's lackadaisical but kinetic rock embodies both surfer and slacker. But the songwriting is surprisingly deft, balancing sadness and bounce, heartbreak and determination. — Tricia Callahan
---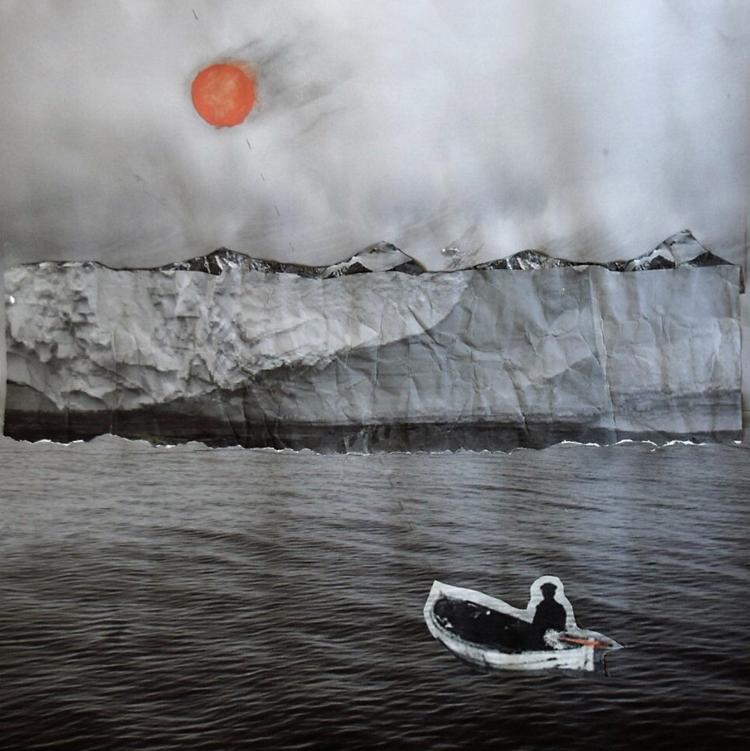 16. Apricot Blush, where blew a flower, may a flower no more 
(self-released)
Find It: apricotblush.bandcamp.com
In music, commitment and feeling go a long way. Consider Greenville's Apricot Blush, who through sheer force of tormented will breathes such urgent life into its ragged and rangy folk-rock epics that, for a moment at least, the 20 years since the release of In the Aeroplane Over the Sea feel more like two days. — Jordan Lawrence
---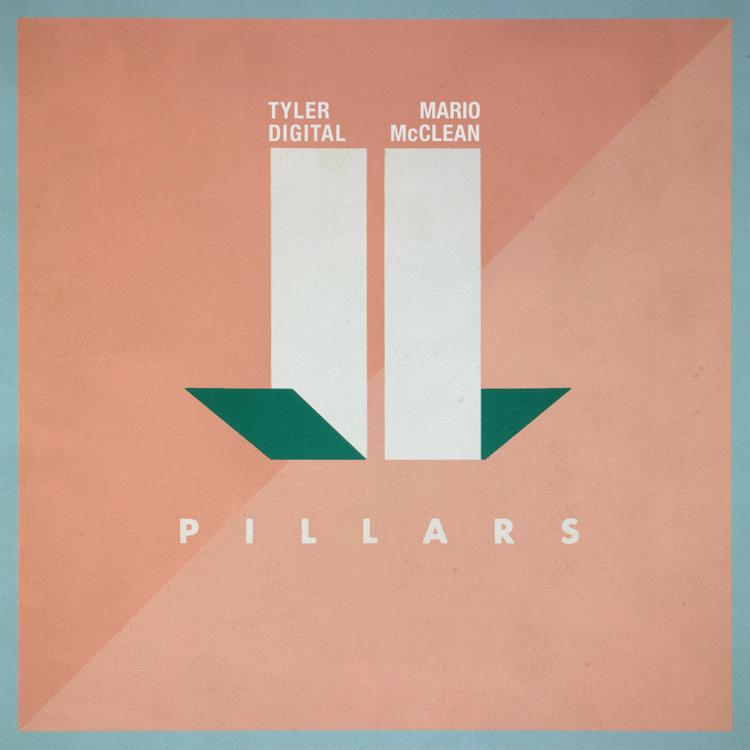 17. Tyler Digital x Mario McClean, Pillars 
(self-released)
Find It: tylerdigital.bandcamp.com
The gorgeous collision of Mario McClean's honeyed R&B vocal and the sometimes dissonant, always invigorating sound of electronic artist Tyler Digital results in a feeling of opulent unease. Paired with evocative lyrics, it's not catharsis we're left with, but something more significant, a turmoil McClean sums up on "We Belong": "I'm a little bit broken / I'm a little bit unstable tonight." — Ethan Fogus
---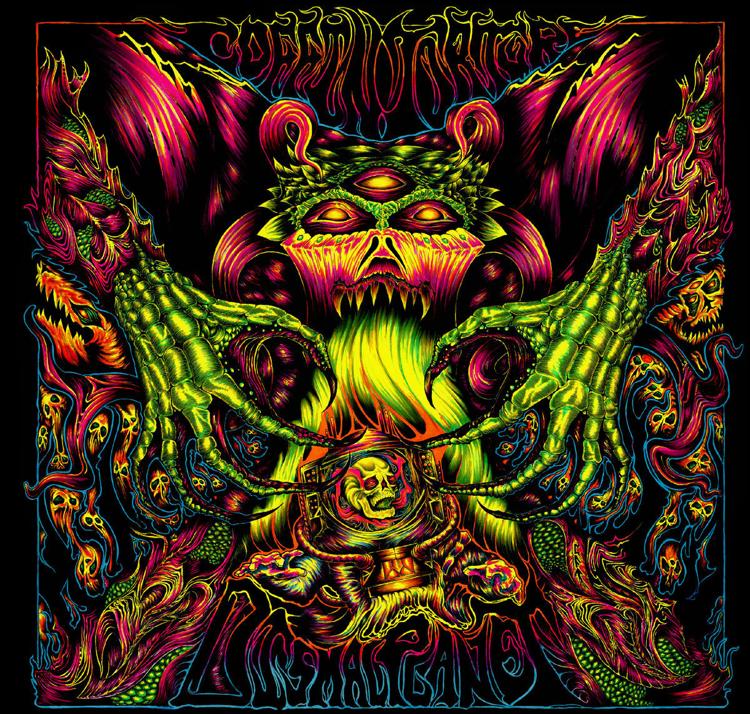 18. Coffin Torture, Dismal Planet 
(Sludgelord)
Find It: coffintorture.bandcamp.com
Bred in the humid Southeast, sludge metal evokes sticky-hot, sweat-sodden, mosquito-swarmed Southern summers as well as black metal evokes the bitter cold of a Scandinavian winter. Westminster's Coffin Torture offers a great example with Dismal Planet. Like forebears Buzzov•en and Eyehategod, the duo balances murky, amp-blasted scuzz with memorable grooves and dynamic tempos. — Bryan C. Reed
---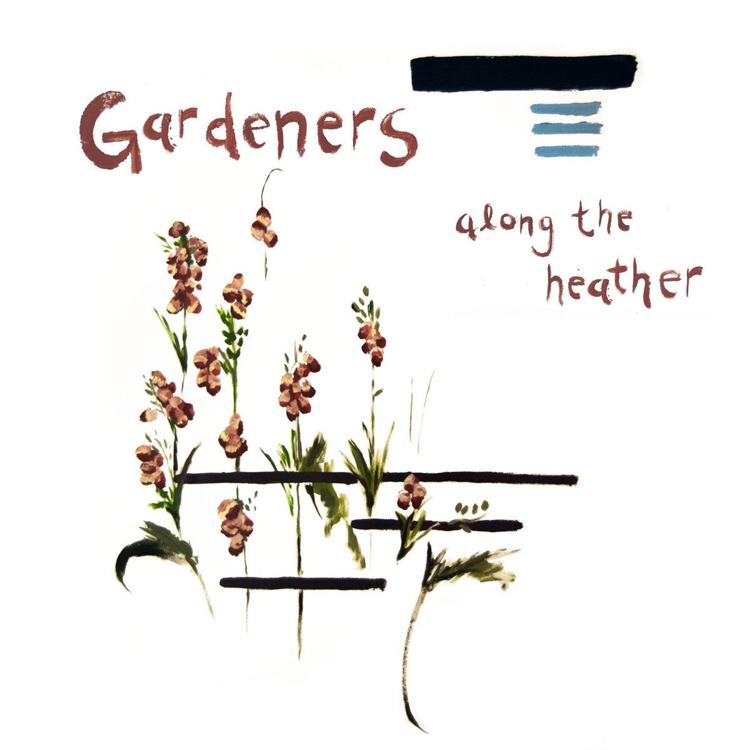 19. Gardeners, Along the Heather 
(self-released)
Find It: gardenersofficial.bandcamp.com
Rock Hill's Gardners are a thoroughly Carolina pop-rock band. By turns, their approachably veering debut EP recalls the outsized emotionalism of Chapel Hill's The Love Language; the beaming, punk-spiked tumult of Charlotte's Yardwork; the recklessly tangling guitars of Columbia's ET Anderson; and other regional faves from the past decade. They're proof of the area's rich heritage — and its promising future. — Jordan Lawrence
---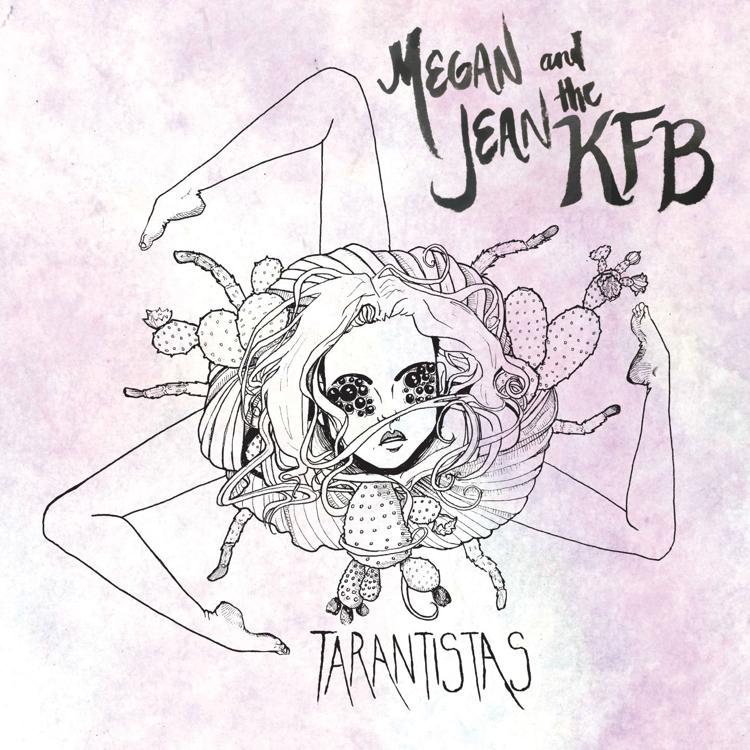 20. Megan Jean and the KFB, Tarantistas 
(self-released)
Find It: meganjean.net
Megan Jean and Byrne Klay are hard-touring nomads who rest most often in Charleston. Their third album is gorgeously sung, intricately arranged and desperately passionate. It's soul music with a capital "S", touching on roots-rock and acoustic Americana and a hundred other genres but ultimately resting on the power of Jean's natural-wonder voice and Klay's multi-instrumental sorcery. — Vincent Harris
---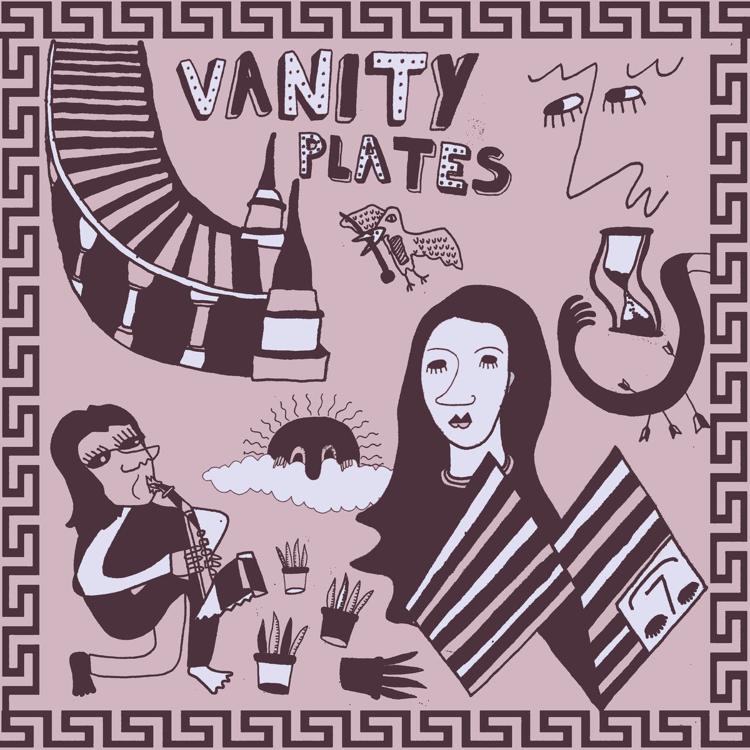 21. Vanity Plates, Cerebral Winter Comedies  
(self-released)
Find It: vanityplateschs.bandcamp.com
Charleston's Vanity Plates distill post-punk to its rudiments, embracing garage-y primitivism as a channel for bristling energy. Feeling a bit like Eddy Current Suppression Ring by way of Talking Heads, Cerebral Winter Comedies is a sudden burst of incandescent energy directed through tangled riffs, jittery drums and cryptic hooks that reward repeat listening with a remarkable mix of enigma and minimalist enthusiasm. — Bryan C. Reed
---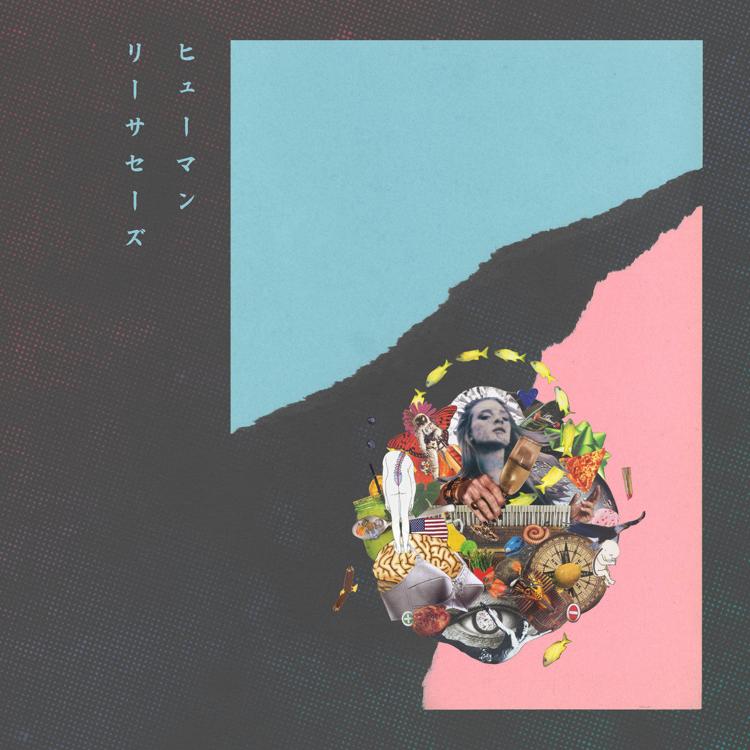 22. Human Resources, Champagne 
(Coast)
Find It: hrtheband.bandcamp.com
Some might balk at comparing Human Resources, the upstart band led by Charleston's Dries Vandenberg, to SUSTO, the skyrocketing regional force in which he plays guitar. But while Human Resources' booming, electro-laden sprawl is quite different from SUSTO's Americana-anchored eclecticism, Champagne leans on a similar knack for melding big emotions to bigger hooks. — Jordan Lawrence
---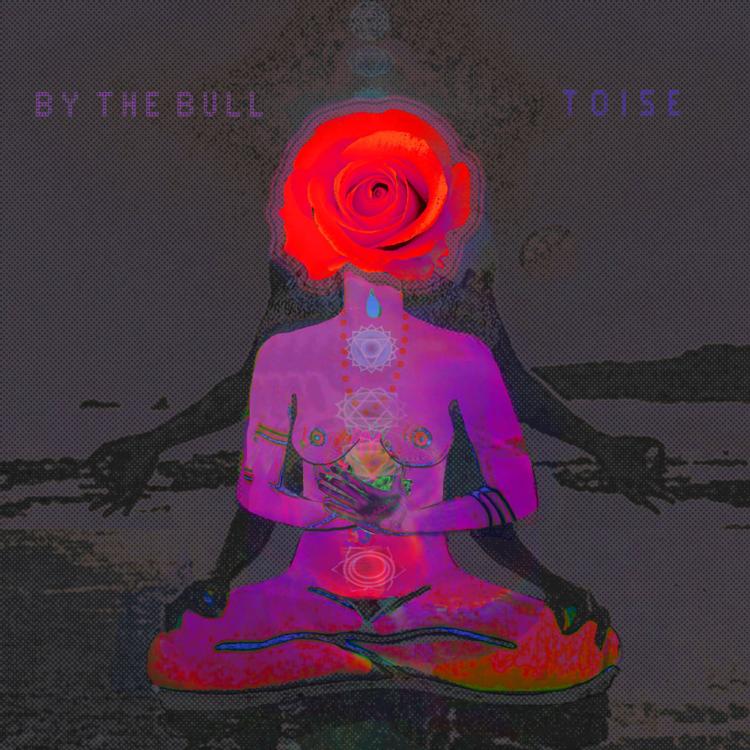 23. By the Bull, Toise 
(self-released)
Find It: store.cdbaby.com/cd/bythebull12
Even though Nick Brewer is one of Columbia's top jazz mercenaries, he has proven himself unbound by genre. His alt-rock project By the Bull has gone from side gig to main hustle and back again, but the band's latest record Toise is a solid artistic achievement, loaded top to bottom with tsunami riffs and ultra-passionate execution. — Michael Spawn
---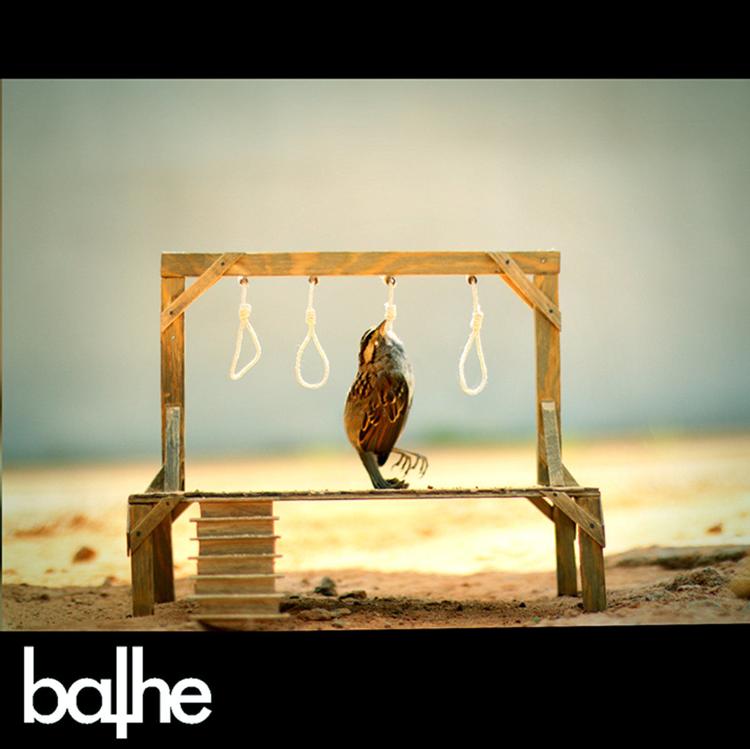 24. Bathe, Migration Patterns 
(self-released)
Find It: batheus.bandcamp.com
Migration Patterns isn't for the listener who's easily overwhelmed. It ramps up the grimy, doom-y Columbia metal band's penchant for violently disparate sounds, but it proceeds with newfound patience. Through fulmination and forbearance, Bathe evinces its menacing, malicious heart. — Patrick Wall
---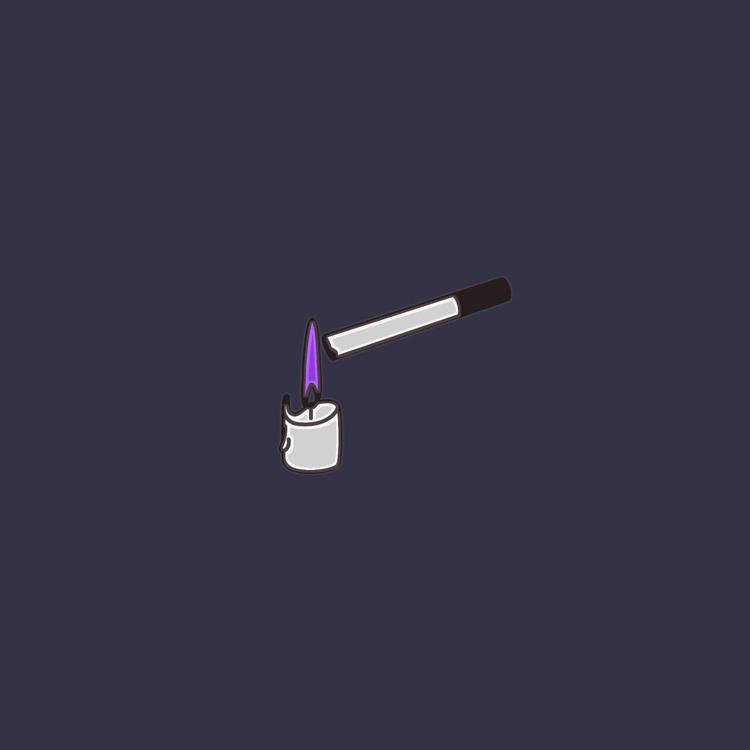 25. GASP, A Violent Maze of Dreams 
(W.A.M.A.)
Find It: gasp-us.bandcamp.com
There's an irreverent charm to Gasp's A Violet Maze of Dreams. It's dark, but it grooves. Its riffs are heavy, yet they float into the ether as if weightless. It's psychedelic, but neither trippy nor paisley. Its rhythmic lilt comes from funk, but its pummel and pugnacity come from post-punk. It teases, but it snarls. Like Ought or Protomartyr before them, the Rock Hill group is doing its part to keep indie rock weird. — Patrick Wall