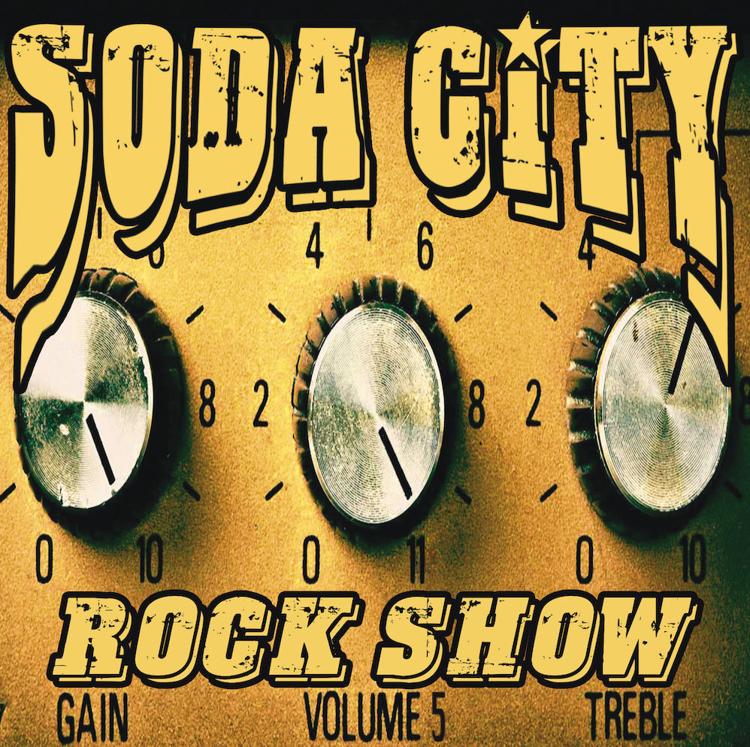 This week, the Soda City Rock Show series will celebrate its two-year anniversary with its 11th installment. If that doesn't seem like a lot, consider that Arts & Draughts — the Columbia Museum of Art's venerable music/art/beer/food celebration and one of the city's most famed to-dos — only occurred eight times over the same span. 
But while 11 shows in two years might seem excessive, the series — which frequently gives away a sampler of music from each band playing to those who attend — is definitely on the upswing. After hosting concerts at smaller clubs such as New Brookland Tavern and Art Bar, they move up to the 1,200-capacity Music Farm for this week's celebration.
For Stardog, the West Columbia hard rock quintet that's been behind every Soda City Rock Show, the goal is a noble one, worth pursuing at every available opportunity. 
"I had an idea in my mind that, you know, the rock part of this community had kind of flown under the radar for a few years," explains Stardog guitarist Beau Long. "I said, 'What can we do to bring that above, to match the new country and the Americana and the heavy metal scenes that have been prevalent around here?'"
Beyond the technically accurate but nuance-averse descriptor "hard rock," Stardog's musical MO is unique for Columbia in the modern era. But it likely wouldn't have set the band apart much in, say, late-`80s Los Angeles, where riff-obsessed rock bands with howling frontmen roamed the Sunset Strip like packs of unkempt dingoes. But while the group certainly owes a debt to that era's sleaze-glam sonic aesthetic, there's just as much influence to be felt from certain `90s titans, particularly early Foo Fighters and Pearl Jam. It's not really as odd a space to occupy as it might seem, but even if it is, Stardog has eased right in with seemingly no trouble.
For Long and Stardog, the selection process for the series isn't an arduous one and mainly involves finding friends that fit within the musical parameters, with a few exceptions here and there. 
"What we go for, basically, is just bands you hear about around town and bands that we like to go see," he says. "We've gone out on a limb before and gotten some bands that are kind of outside the rock genre, but for the most part it's been the rock bands in town.
"It's mostly rock, hard rock, and the occasional screaming metal band, but we've had a few diverse acts like the New York Disco Villains," he adds, name-checking the locally based group bridging horror, surf, glam and punk.
Columbia's Osara — which displays a musical spirit similar to that of Stardog but with a decidedly heavier, more metal-indebted execution — has been a frequent fixture on SCRS bills. The Haves — whose alt-rock is a good deal funkier, with a Rage Against the Machine jones that's pretty tough to ignore — have also played a great deal. Both bands will appear again this week. But an unpretentious commitment to the semi-lost art of rocking out is a quality shared by most of the bands that have graced the series, wherever that may be for a given show.
The fact that Stardog and many of its Columbia peers share a common musical thread often evocative of the `90s might not be a coincidence. Like many musicians and fans who lived here during that decade, Long looks back on the period with not just nostalgia but a view that what the city achieved during that era could feasibly be achieved again through the efforts of the Soda City Rock Shows.
"There was an original venue on every corner in the `90s," Long recalls. "You could play anywhere and the scene was big. I think Hootie [& the Blowfish] and several other bands around here that went on to really do something had a lot to do with that, and there was a lot of attention placed on Columbia and we're just kind of saying, 'Hey, why not again? Let's do it again.'"
Turning this hope into reality won't be easy, but there's no denying the purity of Long's intentions.
"There's some good original music in this town," Long posits. "There are a lot of music fans in Columbia but not a lot of 'em go out on a Saturday night because they're not aware of the scene we've got.
"We just want to shed a light and say, 'We're here. We've always been here. And when we leave there's going to be somebody else here.'" he concludes. "Most of the clubs, when they put the bills together, it can be kind of a hodgepodge as to what you're going to get. This way, when you're coming to a Soda City show, you know you're coming to a rock show." 
---
What: Soda City Rock Show
Where: Music Farm, 1022 Senate St.
When: Saturday, May 27, 8:30 p.m.
With: Osara, The Haves, Stardog, Decadence
Price: $10 ($13 under 21; admission includes CD with three songs from each band)
More: musicfarm.com