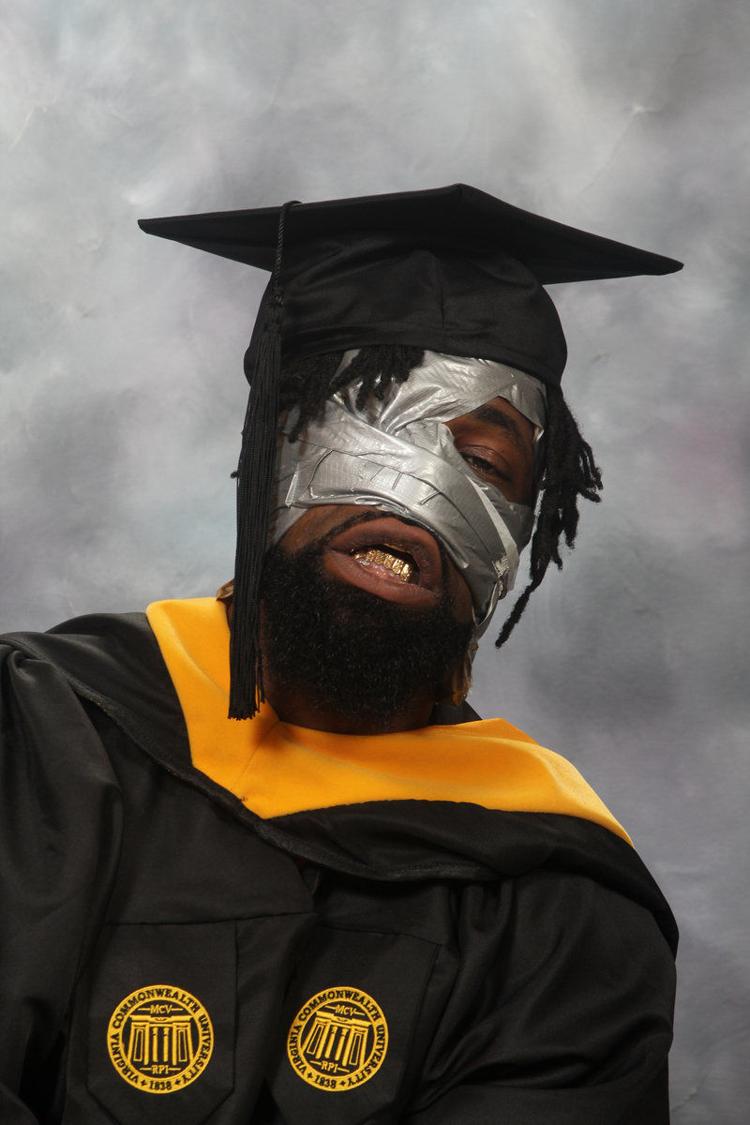 If you're a musician on the rise, time off can often be the enemy. Touring, recording and getting the word out often take precedence, especially in an ultra-competitive world like hip-hop.
Momentum was certainly something Richmond, Virginia-based rapper, producer and songwriter Nickelus F had going for him in the early 2000s. A military brat who spent much of his early years moving around the world, Nickelus latched onto hip-hop at age 9, becoming a student of masters like LL Cool J and Tha Dogg Pound and developing his own uniquely slurred, frantic and raspy flow. 
He got his first break at 17, when he competed in Source magazine's "Unsigned Hype Emcee Battle," placing second out of 300 in a competition of unknown rappers. He later became the champion of the BET show 106 & Park's "Freestyle Friday" competition, where rappers battle one another in front of a studio audience, holding the crown for seven weeks.  
By the mid-2000s, Nickelus had put out multiple mixtapes and collaborated with a score of other hip-hop artists, most notably Drake on the track "AM 2 PM" on Drake's 2006 mixtape Room For Improvement. 
He was also still working day jobs and trying to make ends meet.
"I was still working like, regular warehouse jobs," he recalls, "bulls#!t jobs where I was completely disposable, and they could just come in and get rid of me and get somebody else. And I wanted to create some more value for myself and get into a field where my creative properties could have worth."
Thus, in 2014, in the midst of a busy schedule of recording, collaborating and songwriting, Nickelus F began an undergraduate program at Virginia Commonwealth University, studying advertising. It meant time off from his music career, but for him, it was worth it, both creatively and professionally.
"It taught me everything I needed to know," he says of his studies. "I guide what I'm doing in my career now and it gives me more control. My first bit of artistic freedom came when I started producing my own music and I was able to create a whole song just off of an emotion or a thought as opposed to building a song around a beat that somebody else already constructed. That gave me a lot of freedom, But now, after studying advertising, if I have a visual idea for a song, I can create that myself. The artwork, an album cover, anything like that, I'm able to do that myself now. And I can do stuff like planning my moves out and building campaigns."
Nickelus likes the idea of controlling as much of his music as possible, right down to finding the beats for his songs.
"I create my beats the old school way," he says. "I sample off vinyl. I love going to the record store and checking out the $1 vinyl bin, not really knowing what's on them and trying to find that good sample. I love that, taking these pieces and creating something new with that."
Since his break (and graduation) Nickelus has released several more collaborative singles with Shawn Kemp ("Trick Dice") and Namebrand ("Stretch Marks"), among others. In 2018, he released his first full-length mixtape in several years, Stuck. 
There's an interesting moment on the tape, on a track called "I Ain't Cried Yet." Over a woozy, blunted beat, watery rhythm guitar and off-kilter keyboards, the rapper rasps, "I'd sell out in a heartbeat, if the industry liked me."
It's a startling moment, but it reflects an ambitious streak in Nickelus — he wants to go from cult-favorite to mainstream star, but only if he can do it his way.
"I'm not satisfied with where I am in the music world," he offers. "I want more from it. Because I feel like, in terms of my craft and my ability, I'm part of the master class. I feel like there are a lot of emcees out there that are making a lot more money than me that I'm better than in terms of talent and overall ability."
While he's trying to continue climbing the music biz ladder with productions, collaborations and songwriting, Nickelus F has also returned to live shows.
"Recording is the planting of the seeds, live performance is like reaping the fruits," he says. "Recording is like therapy for me, whatever I'm feeling about life at that time. That's what you send out to the world. You don't ever really know what's manifesting until you go out to perform and reap the harvest of all that energy that you put out into the universe."