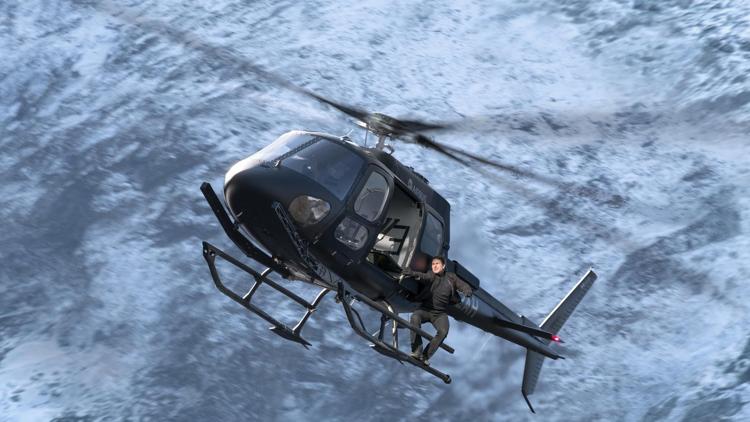 As ever, the chief contributors to Free Times' WATCHdog column saw a bunch of movies last year. And as ever, we felt inclined to pick favorites. — Jordan Lawrence
Mission: Impossible — Fallout
It's on once again, dear critics, that annual rush to crown our oh-so-important year-end lists with super-serious Oscar bait, flailing to show off our impeccable taste.
But let us not blow past the merits of a truly great action movie — how difficult it is to make one, and the exhilarating joy one can bring.
Mission: Impossible — Fallout is a truly great action movie, a new zenith for Hollywood's most surprisingly resilient franchise. It offers a further refinement of the breathlessly gritty chases, fights and setpieces we've come to expect following the series' rebirth with 2006's Mission: Impossible III — though 2011's Ghost Protocol truly set forth the blueprint improved upon by 2015's Rogue Nation and this year's Fallout, both directed by Christopher McQuarrie.
The plot mixes loopy spy nonsense with just enough darkness. The pace is gripping and unrelenting, moving with the precision of a finely crafted clock.
Fallout delivers one eye-popping sequence after another. Dig that tile-smashing, close-quarters bathroom fight (complete with Henry Cavill literally cocking his biceps). Puzzle at a mid-50s Tom Cruise sprinting across rooftops and jumping between buildings. Gawk at the dizzying Paris chase that moves from car to foot to bike back to foot. Gawk harder at the absolutely bonkers helicopter chase.
Fallout is the real deal. A meat-and-potatoes marvel. Popcorn perfection. An all-time great action movie. — Jordan Lawrence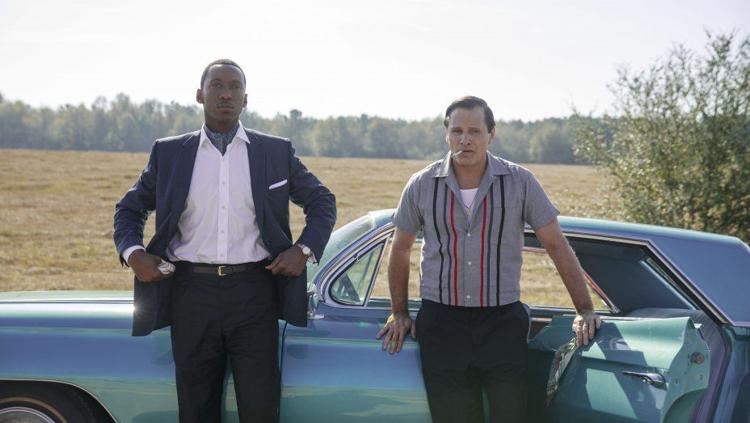 Green Book
I've never tried to hide that I love movies — not just enjoy 'em, love 'em — and for me, 2018 was a fine year. There were outstanding documentaries such as Won't You Be My Neighbor?, great character studies such as Tully, edgy social satires like Sorry to Bother You, creepy horror like Overlord, thrilling blockbusters like Mission: Impossible — Fallout, even a few unclassifieds like Bad Times at the El Royale. I'll even sneak in a late plug for the animated Spider-Man: Into the Spider-Verse, which initially I had no interest in but ended up enjoying more than most live-action superhero entries. There was a generous amount of fun stuff, great stuff out there in 2018.
I don't disagree with the late George C. Scott's opinion that actors, directors, even whole movies shouldn't be pitted against each other like racehorses. Everybody's film is valid. How can I choose?
But forced to pick a favorite, I have to go with director Peter Farrelly's Green Book.
Although reality-based biopics don't generally score high with me, Farelly's deft execution and the performances of stars Viggo Mortensen and Mahershala Ali as an odd couple thrown together by circumstance to become close, possibly best friends, combine to tell a story that still needs telling. It's the film that just plain made me the happiest to watch. The fact that I love period films doesn't hurt. — James Scott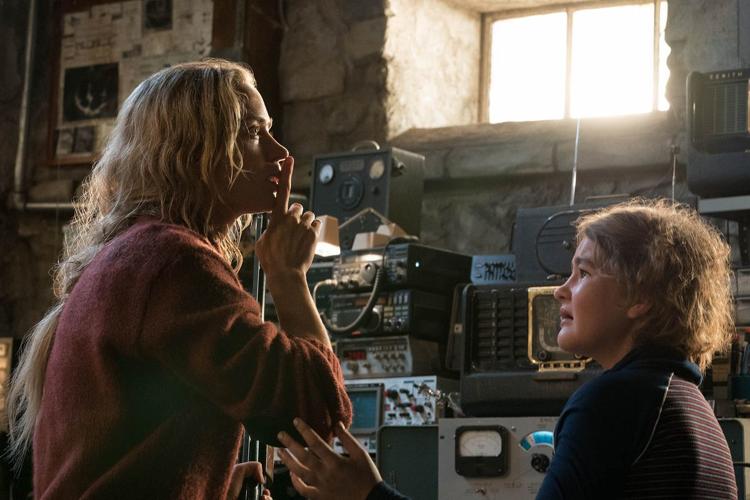 A Quiet Place
As I was weighing my favorite films of 2018, I gave serious consideration to March's Ready Player One. Director Steven Spielberg's adaptation of Ernest Cline's novel of the same name is a hyperkinetic nostalgia blast, a sort of mainline injection of the popular culture Spielberg himself helped create decades ago. And I'm nothing if not a sucker for the films and ephemera of my youth.
But there was actually a filmmaker in 2018 who out-Spielberg-ed Spielberg, cleverly aping the vibe of some of the director's early work and turning out one of the year's most intense popcorn films. That filmmaker was, of all people, John Krasinski, perhaps most (previously) notable for his acting work as Jim Halpert on the sitcom The Office.
With A Quiet Place, Krasinski delivered a picture that is at once a slow-burn and an armrest-gripping thriller, a wildly effective creature feature that's tethered by the heartbreaking dynamics of the little family at the center of the story. And it had one of the neatest gimmicks in some time, as the bloodthirsty monsters in the film have hyper-sensitive hearing, hunting down any humans that make even the slightest bit of sound. Large swaths of the movie play out in near silence, a technique that, in this case, ratcheted the tension more than expository dialogue or a spooky score ever could.
In that regard, A Quiet Place also accomplished something I thought no film could: It got modern cinema audiences to shut the hell up in the theater. Now that's got to be worthy of at least a small award. — Chris Trainor