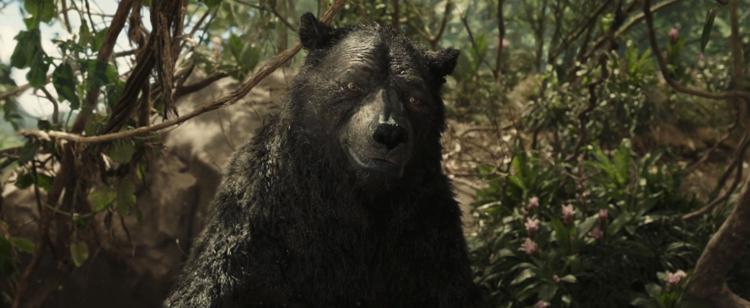 "I think we can all agree, Mowgli, that you are something the jungle has never seen before," hisses the Python, Kaa (Cate Blanchett). But the thing is, we did see exactly the same thing just two years ago.
Walt Disney didn't write or invent The Jungle Book. A man named Rudyard Kipling — remember him? — did. Even though The Jungle Book and its main character, the Tarzan prototype Mowgli, were best known for decades from director Zoltan Korda's 1942 film starring Indian actor Sabu, Disney's 1967 animated treatment still stands as the version which immediately jumps to mind, above even the Disney-produced, Jon Favreau-directed 2016 live-action remake, or Disney's own now seemingly forgotten live-action version of 1994.
Now audiences have the choice of yet another live-action version — if something where 99 percent of the characters are computer-generated can be called "live action."
Actor/director Andy Serkis's Mowgli: Legend of the Jungle was first envisioned years ago by a Warner Bros. regime that believed it could mine older properties that had passed into public domain, including European folktales and the work of long-deceased authors such as Kipling and Arthur Conan Doyle. Other than the 2009 Sherlock Holmes, it's not been a winning strategy, and, after holding Mowgli two years beyond its planned release, Warner has thrown in the loincloth and sold the film outright to Netflix, likely conceding an elephantine loss.
Does Warner's lack of faith mean that the film itself is no good, and does this signal a new paradigm for Hollywood where zillion-dollar projects start and end their lives a'streaming? I'm saying no to both.
Serkis, whose work you know, even if his face you don't, has been arguably the most important pioneer in motion-capture work — from his portrayal of Gollum in The Lord of the Rings trilogy to his leading role as Caesar in the reimagined Planet of the Apes franchise that kicked off with 2011's Rise of the ... .
He knows the bare necessities of how to direct actors pretending to be non-humans, sometimes in motion-capture suits against green screen. Serkis has a formidable cast starring as characters we've all known since childhood, including Blanchett; Christian Bale as the panther, Bagheera; Benedict Cumberbatch as the tiger, Shere Khan; and Serkis himself as the bear, Baloo. I very much like the performance of Rohan Chand as Mowgli, even if he might be a tad old, but even Sabu was 24 when he played the role. You'd be hard-pressed, I suspect, to choose between Cumberbatch's take on Shere Khan or Idris Elba's, although Cumberbatch sounds a little more like George Sanders, 1967's Shere Khan.
While there's a sense that Serkis has less of a budget to work with than Favreau had, he makes excellent use of what he has, his moody compositions and lighting augmented by a lovely score courtesy of Nitin Sawhney. There's some wonderfully staged sequences, such as an underwater interlude where Mowgli, holding his breath, looks up at Shere Khan poised on the riverbank above him. In keeping with Serkis' assertion that his take is darker than preceding versions, there's a segment where Mowgli is captured like an animal, and sees the cruelty of his man-brothers up close, including a scene that might be the rough for small children.
But is the film ultimately much darker? Well, no. There's some pretty dark stuff in director Stephen Sommers' 1994 film, and Serkis doesn't go much beyond that. Would I object to Mowgli: Legend of the Jungle being a child's introduction to the beloved story? It hits all the vital thematic points, but I might withhold it from children under, say, 10.
Nevertheless, there's an enjoyment factor that's critically unquantifiable. Serkis gives his customary fine performance as Baloo. But is it as lovable as Bill Murray's or even Phil Harris'? And can you really enjoy this more than the version that has Louis Prima singing  "I Wanna Be Like You," or Chris Walken warbling it?  
Let us know what you think: Email editor@free-times.com